FedEx Lost Package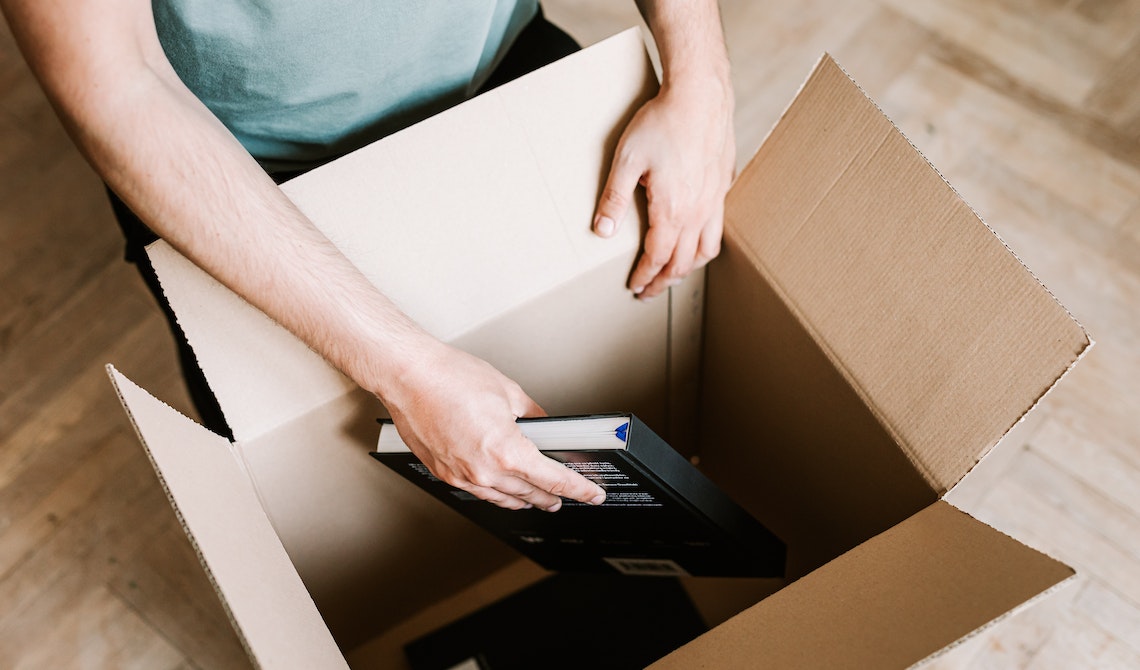 Did you know that according to statistics from 2016 and 2022, FedEx delivers an estimated average of 9.9 million packages daily? No wonder there are cases of lost, damaged, or delayed packages in the system.
Though FedEx is working hard to reduce these issues, problems can still arise at any time. For this reason, if you send packages through FedEx, you need to know what you will do when a package is lost.
You need to also understand how FedEx deals with package issues, especially when it is lost.
This article will show a step-by-step guide on what to do in case your package is lost, damaged, or delayed. Aside from this, this write-up will provide answers to typical customer questions.
Do you need to send a package but cannot find a post office? FindPostOffice.org scans thousands of post offices in the United States and helps you locate the nearest one.
Now, let us delve into the shipping processes of FedEx and how they can help you find your lost package.
What Happens if FedEx Loses the Package?
When in the unfortunate event your package is lost, your FedEx delivery carrier or shipper will start a search throughout the last route of the delivery.
The company will check the last depot where the package was scanned, and the claims process will start the investigation.
On your end, you can start by contacting FedEx's customer service, which you can call anytime and report the lost package. You can also send an email reporting the incident.
You will be instructed to file a claim, which you can do by following the steps given by the company.
How to Locate a FedEx Package?
You can track your package through the tracking system provided by FedEx. In the case of other shipping companies, like USPS, the tracking service works similarly, and you can also track your packages through their services. You can also request alerts and notifications delivered to you for both FedEx and USPS.
Understanding the Tracking Status: What Do All These Updates Mean?
When checking your package's tracking status, you need to understand the meaning of different update terminologies in FedEx.
Here are some of the delivery statuses with their meanings.
In transit – When in transit, it means that your package is in a moving delivery vehicle.
There is no scheduled delivery date at this time – Your order or package has not arrived in a FedEx office, warehouse, or facility.
Because of this, the expected delivery date is still tentative, as this update can mean that your package encountered a delay.
Out for delivery – Your package handler prepared and scanned your item for the next delivery rounds.
The scheduled delivery is now pending – the package is shipped and on its way to your home.
Delivery exception – The package cannot be delivered because of unexpected circumstances, like missing documentation, a wrong address, or the presence of severe cases like stolen packages.
Parcel Status Has Not Been Updated in a Few Hours: What Is Happening?
The delivery status of your package can change based on what part of the shipping process your package is at the moment.
Usually, these updates are not done in real-time and may take up to 24 hours for new updates. You should check your tracker now and then, especially for deliveries from faraway places.
But, you should contact your courier if you do not see any updates after one day. You can also raise an issue and request an investigation. You must only prepare your shipping information as it is crucial to verify your package's status easily.
The specific information needed for raising this kind of issue is your shipping address, tracking number, contact information, and other related information about your package.
How Long Before FedEx Considers a Package Lost?
In most cases, FedEx considers your package lost when you file a claim within nine months from the shipment date.
For missing contents and damages in the United States, you should file a claim no later than 60 calendar days from the date of shipment and 21 days for shipments from outside the country.
Does FedEx Usually Find Lost Packages?
In many cases, FedEx can track down and find missing packages. But if your item is not recovered and is declared lost, then you can take advantage of FedEx claims and get options like money back or payout.
If the value of your claim is worth $100 to $1,000, you can have an inspection report made for you and make the process easier.
But if the package is worth more than $1,000, FedEx inspectors are called in to approve the claim and release your money through the payout system.
Will FedEx Give Refunds for Lost Packages?
If the package is missing or damaged, FedEx customers may file a claim for a payout if approved.
FedEx, as a shipping company, offers money-back guarantees for late shipments,
Even if it is ten business days or 1 minute late, FedEx offers money-back guarantees to emphasize quality service.
What to Do if FedEx Has Lost a Package?
If your important package was lost, here is a step-by-step guide to help you go through the claims process.
The first thing you need to do is file a claim, but the question is, when do you file?
Give It a Couple of Days, but Keep Checking Tracking Info
Typically, you should at least give it a couple of days to check the tracking information before you file for a lost package report o ensure that the package is lost and not just delayed.
You do not want to waste the FedEx lost and found department all riled up just to realize that your package was only delayed in shipment.
Do not always let your emotions get the better of you, as many individuals are tempted to call customer service and give complaints after complaints.
Haphazard filling of claims may even slow the process of retrieving your package. So, give it a few days before you jump on your phone to voice your complaint and file a claim.
Maybe your package will be knocking on your door after you have read this article.
Contact FedEx Customer Service ASAP
When your package is not delivered after 72 hours, it is time to contact customer service to report the incident and follow the next step in the claims process.
Though FedEx is one of the companies that spearheaded the use of tracking information to ensure speedy delivery, there are still cases where packages are lost.
You can contact their customer service anytime and file a claim.
File a Claim
There is a step-by-step guide on how to file a claim, it will list what things you need to prepare, and what you will expect after doing this essential part of the process of your lost package claim.
How to File: Step-by-Step Instructions
You have gotten this far in the article and are ready to start the claims process. Here are steps that you should take to complete the claims process for your lost or damaged packages.
Step 1: Complete the Online Claim Form: Start a Claim
When you start a claim, you start by entering your tracking or PRO number. You will be prompted to select your claim type, and then FedEx will ask you to complete the online claim form.
Make sure to accomplish the form and provide all the necessary information.
Step 2: Add Supporting Documentation Now or After You File
Once you finished accomplishing the online form, you will be then prompted to attach the supporting documents needed to process your claim.
These documents are the following:
Printout or scanned image of your package record
Photos of your package and the damaged content if you are filling for damage claims
Serial numbers, especially when you are filling for lost packages
Copy of invoice from supplier or vendor
Receipt from retailer
Confirmation of final order, including the proof of payment
Expense statement
Step 3: Submit Your Online Claim Form
Once you have filed all the additional documentation, you can now submit your claim form.
Remember to print the case number page because you will need that for your records and reference.
Step 4: Schedule an Inspection or Conduct Your Own
After submitting your claims form, FedEx will notify you if your claim requires further inspection.
If you are claiming damages, you must keep the original shipment package inside the parcel, including cartons and contents. Do not discard it until after the claims investigation is resolved.
Step 5: Track the Status of Your Claim
After steps one to four, you will track your claim's status.
You can log in to your FedEx account and check the status of your claim. You can also request email updates and the status of shipping services if they are working to resolve your issue.
You can log in to FedEx Express, FedEx Freight, and FedEx Ground for more information. They also send reports online, so it is not a hassle for you.
How Can You Track Your Claim?
You can go to the FedEx claims website, log in, and view my claims. You can also call the FedEx support number and call their customer support to give you an update on your claim.
You must provide the necessary information to see your record and claim quickly.
Need to File a Claim on Multiple Packages?
Suppose you need to file a multiple package claim or a batch claim. You can do so on the FedEx claims website.
The process is similar to the single package claim. But, you need to tick the batch claims and upload the additional requirements for the other packages.
How to File a Claim for Multiple Missing Packages on FedEx
It is the same process when you are filing for a single or multiple missing packages.
You must go to the actual website and fill out the claim form. Afterward, you will send the documentation and proof of payment for your package.
Important Tips
Losing a package is a very stressful experience, especially if those parcels are crucial.
Here are some important tips to remember when dealing with lost or damaged packages.
What if Your FedEx Package Is Damaged or Some Contents Are Missing?
When a FedEx package is delivered and there is damage, you must report it immediately.
You can raise it to the courier and have that person make the necessary investigation and inspections right away.
However, if you only noticed the damage a few days later, you can still file a claim within 60 days. If your claim exceeds $100, you must have your case in writing.
How Can You Report a Missing FedEx Express Package?
If your claim concerns FedEx Express for shipment, then you should report your concern within 21 calendar days after the delivery of your shipment.
You should also include all supporting documents and file them within nine months. The claims raised will be resolved based on the result of the investigations.
Will FedEx Refund You for a Lost Package?
Yes, you will get your money back if the claims are approved after an inspection.
Who Can File a Missing Package Claim With FedEx?
Individuals who can file a missing package claim are the sender of the package, the recipient, and any third party.
A claim process is a working option for customers. So, it is best to contact them when you have lost your parcel.
So, if you are in a situation where your packages are lost, you can refer to this page to learn the step-by-step process of filing a claims issue.
References
Average daily package volume of FedEx Ground between FY 2016 and FY 2022
https://www.statista.com/statistics/878600/fedex-ground-average-daily-package-volume/
FedEx Express Claim Form Instructions and Frequently Asked Questions (FAQs)
http://www.fedex.com/ph/contact/claimform.pdf