FedEx Tracking Not Updating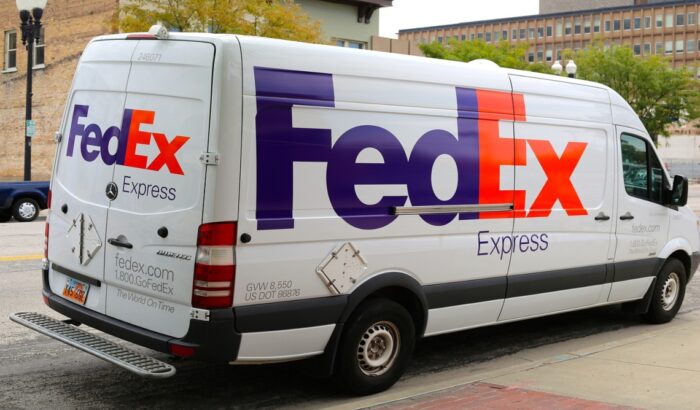 Are you among those who have encountered a delay in tracking updates? Knowing why these issues happen and how to resolve them can save you time, effort, and money.
Have you experienced trouble tracking your package via FedEx? If so, what should you do? Do you want to know how FedEx tracking works? If tracking updates fail, can it affect the delivery of your package?
This article will explain why FedEx tracking is not updating and how to address the problem. Furthermore, this write-up explains the process of the FedEx tracking system, how it works, and how it can affect the speed of the delivery of packages.
FedEx and other third-party shipping companies work with USPS (United States Postal Service) to deliver packages to millions of people in the United States. FedEx relies on USPS for the final leg of the delivery, especially in major cities such as New York, Los Angeles, Chicago, Houston, Phoenix, and even less-populated ones like Vernon, Boca Grande, Freeport, and others. 
Do you need to take a package to the nearest post office for shipping? You can visit FindPostOffice.org and access an online search tool that pinpoints the location of all 31,330 post offices in the United States. Find the post office nearest you using our website.
Why Is FedEx Not Updating Tracking?
FedEx works with the United States Postal Service when delivering packages sent through FedEx Ground. Millions of packages go through the FedEx tracking system daily. It can get more complicated as USPS works with services like FedEx Ground deliveries, requiring cross-platform tracking between the two companies. 
Despite how efficiently tuned this system is, there are times when problems occur. The following are some reasons why your tracking is not updating.
Why Is My Package Not Moving When I Check Tracking?
One main reason for your tracking not updating is the delay in the scanning of your packages. Tracking updates work when your package gets scanned at each point of delivery. After scanning, your package tracker gets updates online.
Here's More
You can take the following steps when the tracker is not updating:
You should ask FedEx about the status of your package
You can contact them through their website
You can follow up with the shipping company
You can contact the sender or recipient
When To Expect Delivery
After reporting your tracking update problem to FedEx, you'll need to wait for their notification. FedEx will work with you to resolve this issue.
You should also expect that many factors can affect the delivery date of your package. It's best to remain in contact with FedEx to know your shipping progress.
Which FedEx Services Offer Tracking?
FedEx, or Federal Express, is a worldwide shipping company that provides quick and reliable package delivery domestically and abroad. The following are the FedEx services that have package tracking:
Understanding FedEx Online Tracking Statuses
FedEx updates are real-time. You can check them on your shipment's tracking page. But, to better understand this system, you must know the different statuses you might see on your online tracking page:
Delivered: When your package has been delivered and is ready to be collected at the specified address.
Delivery exception: You get this status when the delivery encounters problems like wrong addresses, no one to pick up or claim the delivery, or unforeseen events.
New: You get this status when FedEx receives your package's shipment information for pickup.
In transit: You get this status when your package has left the origin facility and is already traveling to the destination.
On FedEx vehicle for delivery: This status means a FedEx driver has received your package and is already on their way for delivery.
Clearance delay: You get this information with international orders when going through customs clearance, which may cause delays. 
How To Track A FedEx Shipment
FedEx offers a convenient and accessible way for customers to track packages as they go through the delivery process. You can quickly know the status of your shipment, get tracking updates, and have scheduled delivery dates for your items.
You can do all these using your computer, laptop, or smartphone (Android or iOs). When you track your shipment, you have to know the different ways of checking the status of your package.
FedEx Tracking Number
The FedEx tracking system hinges on the tracking number. This number is a unique code assigned to your shipment and all its details.
You'll get a FedEx tracking number when you ship an item at a retail store or online. FedEx assigns a 12-digit number to packages that it delivers. This number includes all the tracking information about your package.
FedEx Website
Once you get a tracking number, you can check the tracking info, which includes the status of your package during its delivery. You can check FedEx.com using your P.C. or any mobile device and track up to 30 packages in your online dashboard.
You'll see your package's movement from one FedEx facility to another on your tracker. Finally, you'll get notifications if a FedEx driver is coming to your house with your package.
There are cases where FedEx works with USPS to deliver your packages. You can use your tracking number to monitor your package, even if USPS does the final delivery.
You need to add "92" before your FedEx tracking number and then input that into the USPS tracking system to view the status of your package. 
You can also check with USPS customer support for more information or go to the nearest post office to learn more about your package delivery. For your convenience, visit FindPostOffice.org to get the contact details and address of the nearest post office in your area. 
FedEx Mobile App
For smartphone users, you can install mobile apps to help you check your package status. You can install these applications on both Android and iPhones.
All shipping labels on your package scanned by the FedEx system will automatically show up in your mobile app tracker. It is a convenient way of managing and monitoring your package deliveries anywhere.
FedEx Phone Number
Another method to track your FedEx shipments is by contacting them through their phone number. You can call 1-800-464-3339 and choose "track a package." It will guide you through its service and allow you to track the status of your shipment.
You can also contact FedEx customer service for more information about your package's tracking system.
Does FedEx Update Tracking?
FedEx updates its tracking to let customers know the status of their packages. Your package tracking gets updated whenever the shipping label is scanned at different FedEx locations your package goes through.
How Often Does FedEx Update Tracking?
There is yet to be a definite time when FedEx will do a tracking update. But, when a package arrives at any FedEx facility, it gets scanned, and FedEx updates the tracking system. Customers will see their trackers updated on the current location of their package.
If your tracker still needs to be updated, you can wait a few hours and recheck it. Millions of packages go through FedEx's delivery network, and packages may not get scanned immediately.
How Long Does It Take for FedEx Tracking to Update?
The time for FedEx Tracking to update can take up to 24 hours. Your packages must go through a scanning process that uploads your tracking information into the tracking system.
Also, update time and frequency depend on the location where the package came from and where it is going. International deliveries may take longer compared to domestic deliveries.
Suppose your package tracking does not update after 24 hours. In that case, you should call FedEx customer service and ask about your package delivery delay.
Is FedEx Slow to Update Tracking?
FedEx aims to provide accurate and on-time tracking updates for its customers. But unforeseen events can cause update delays.
The most common reason is that your shipping label still needs to be scanned at a FedEx facility. As advised by FedEx, you should wait up to 24 hours before you raise concerns and file a complaint.
How Long Does It Take FedEx to Scan a Package?
Scanning a package is relatively fast. There are devices at a FedEx office that can scan the barcode of your package. Your package gets scanned every time it reaches a FedEx facility.
But, there are cases where the volume of packages delivered can overwhelm the staff and the facility, causing scanning delays. You should wait 24 hours for your tracking information to get updated.
How Do I Get FedEx to Update My Tracking?
Here are the things you can do to get updates from FedEx:
Download the FedEx Mobile App
Go to your account and find the shipping labels
Text "FOLLOW" followed by your tracking number and wait for confirmation
Dial 1-800-464-3399 to get accurate information about your shipment
What to Do When FedEx Tracking Is Not Updating?
Not receiving any notifications or updates from FedEx about your package can be frustrating. Modern-day delivery services hinge on the ability to give customers updated information about the status of their packages.
But, when you don't see any updates in your tracker, you can take the following measures to resolve this tracking update issue:
Double-check if you are using the correct tracking number
Go to the FedEx website and check for updates every 15 minutes
When checking updates on your phone, turn on location services
Check the estimated delivery date if it has changed
Talk directly with your shipper or FedEx shipping services for assistance
How Do I Contact FedEx?
You can try the following toll-free numbers when you need to contact FedEx:
USA and Canada: 1-800-GoFedEx (1-800-463-3339)
U.S. Customer Service: 1-800-GoFedEx (1-800-463-3339)
U.S. International Customer Service: 1-800-247-4747
3875 Airways, Module H3 Department 4634
Memphis, TN 38116
FedEx Tracking FAQs
What happens if FedEx delivers my package to the wrong address?
There are instances when FedEx delivery drops your package at the wrong address. This problem is mainly because of two reasons: it can be an error in the delivery, or the address on your package label needs to be corrected or clarified.
In both cases, it is best to contact your local delivery company. Suppose FedEx endorsed your package to USPS for the final leg of the delivery. In that case, you should talk to your local post office for more information about your package. With your tracking number, you can file an inquiry.
Why is my FedEx parcel stuck in transit?
Your packages can get stuck in transit at FedEx depots during customs clearance. In most cases, your package gets cleared and released in time without issues. FedEx then updates your package status.
How long do FedEx packages take to get customs clearance?
There is no definite period for your package to get customs clearance. It depends on the type of your package. But, in most cases, it will take an average of one to three days for customs to clear a regular package.
Why is my FedEx shipment delayed?
There are many reasons why shipments experience delays. Examples of situations where delays are common are during bad weather, traffic jams, and customs clearances. Other reasons may include the following:
The wrong address was used
Attempted delivery after business hours
Other unforeseen circumstances that can affect your package's transit
What should I do if my package is considered suspicious?
Because of heightened security, some packages may be deemed suspicious. You can always contact local authorities to determine if your package violated any law. Remember to always cooperate with them to resolve your package issue.
Can I sue FedEx for losing my package?
FedEx provides a response system for customer complaints and reports. You can always get in touch with the company through the contact information provided in this article and through the FedEx website.
How do you know if FedEx lost your package?
When your package has yet to arrive four to five days after the delivery date, it is labeled as lost. It's best to wait up to seven days to account for delays. After seven days, you can file a claim, and FedEx will conduct a trace to find your package. It will notify you of the result of the trace.
What do I do if my package gets lost in transit?
You can always contact FedEx customer service for assistance when your package gets lost in transit. Likewise, you can contact the sender to confirm if they sent the package to the correct address.
When can I expect my package to arrive?
The approximate delivery time depends on the distance of the designated address, the FedEx service, and the number of FedEx facilities your package has to go through on its way to its destination.
What happens if my package doesn't arrive?
Allow five to seven days to account for delivery delays. If the package has yet to arrive, contact FedEx and file a lost package report to have the company conduct a trace.
Where do lost FedEx packages go?
The majority of undelivered packages are due to broken shipping labels. If no one claims the package, it is either returned to the sender or, in extreme cases, stored for a definite time and then auctioned off.