How Much Is a Forever Stamp Worth?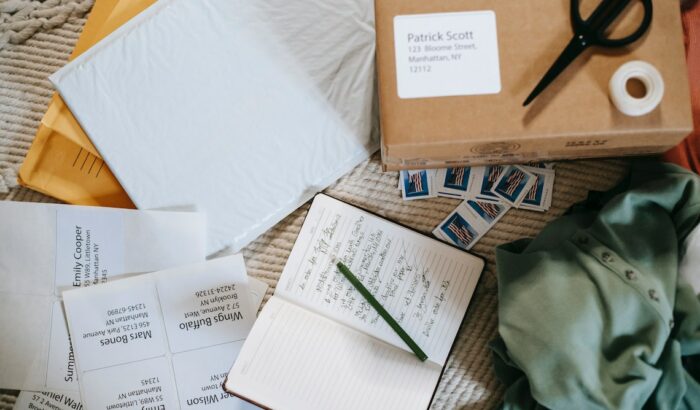 Benjamin Franklin is always quoted by many for saying that nothing in life is certain except death and taxes. If he were alive today, he would have another one on his list: Forever Stamps.
The United States Postal Service has managed the mail and package deliveries of Americans since its foundation in 1775 by none other than Benjamin Franklin himself. From then on, the service evolved into the Postal Service you are familiar with today.
In 2007, the U.S. Postal Service released the Forever Stamp, which made mailing letters much easier. However, you may ask, what are Forever Stamps, how do they work, where to get them, and how much do they cost?
This article will give you an overview of Forever Stamps and guide you on where to buy these stamps and how to use them. Also, this write-up will list the benefits of using Forever Stamps.
Do you need to find information on different post offices in the United States? You can check out our website, FindPostOffice.org, which has a database of all post offices in the country.
How Much Is a Forever Stamp?
Forever Stamps only cost 60 cents as of July 10, 2022. This first-class stamp would cover the mailing cost of a one-ounce letter even if you bought the stamp fifteen years ago.
A Forever Stamp will always send a first-class letter only if the stamp itself is undamaged and still readable.
USPS Forever Stamp Historical Prices
Due to inflation, the cost of Forever Stamps increased. In 2007, the price of these stamps was only 41 cents. It slowly rose every year until, in July 2022, it increased from 58 cents to 60 cents.
Will the Cost of a Forever Stamp Increase?
Postal rates keep the mailing service competitive, as more Americans use the USPS for sending and receiving mail. Therefore, prices can rise when needed.
Since 2007, Forever Stamps' prices have increased steadily, all because of added expenses and the demand to stay competitive as big couriers like UPS, FedEx, and DHL have joined the field.
The Postal Service requested a price increase from the Postal Regulatory Commission, and the rise in postage rates was approved effective on July 2022.
Forever Stamps Price Going Up: How Much and When
The USPS raises the cost of Forever Stamps as part of the company's plan to achieve sustainability and excellence.
The company has implemented rational pricing to keep its standards viable and competitive and continues to provide the most affordable postal service company in the U.S. and the world.
The increased stamp cost aims to reverse a $160 billion projected loss in ten years. The huge losses are partly due to the declining number of mail sent every day.
The Best Place to Buy Postage
You can buy these postage stamps online or from any post office near you. If you order online, you need to pay for the shipping rates and handling of your order, which is around $1 or $2.
You can also buy Forever Stamps on Amazon, as the U.S Post Service is among the big e-commerce website sellers. Just be wary of counterfeits when buying online.
Selling Forever Stamps for Cash
It is easy and enticing for people to sell Forever Stamps because of their increasing prices and value. However, many who sell these stamps market them at lower values.
There are companies that buy unused Forever Stamps. You can go to these stores and exchange your stamps for money.
How Many Forever Stamps Do I Need?
If you are in the United States and are sending one regular-sized letter, you only need one Forever Stamp. The price of these stamps is the same as those of regular first-class postage.
However, if you send an oversized letter or mail overseas, besides one Forever Stamp, you will need additional postage.
You can use two or more Forever stamps, but you may be paying too much if you do that.
Remember that one Forever Stamp is 60 cents. So if you are going to send a letter that needs additional postage and you use two Forever Stamps, you will be paying $1.20.
So, you would be paying 36 cents more than the needed 84 cents postage cost. It is only advisable to use Forever Stamps when sending regular mail. You can use other stamps for mail you send overseas or mail that has more weight than regular ones.
What Are Forever Stamps?
A Forever Stamp is postage you use when sending first-class mail, no matter the postal rate. It was created by the USPS in 2007 and is used by individuals who regularly send mail in the United States.
What makes Forever Stamps great is that it does not lose its value. If you bought this stamp in 2013 when it only cost 46 cents, you can still use it now for your regular mail. If you can take care of your Forever Stamps and not damage them, you can use them forever.
How Do Forever Stamps Work?
You use one Forever Stamp for a single-piece letter that weighs one ounce in the United States.
If your letter meets this requirement and you are sending it anywhere in the U.S., you only need one Forever Stamp.
If you weigh your letter and it is more than one ounce, you must buy the additional stamps required for the postage.
Avoid hastily pasting your Forever Stamp on your letter without weighing it first. Your mail can get rejected because of a lack of postage.
So, if you are planning to buy stamps for the next series of mail you will send, check out Forever Stamps, as they can be helpful later down the road.
Do Forever Stamps Expire?
Forever Stamps do not expire, and their value is equivalent to the actual postal rate for its corresponding postal rate.
There are also different varieties of Forever Stamps:
Regular one-ounce stamp
Two-ounce Forever Stamp
Three-ounce Forever Stamp
Non-machinable surcharge Forever Stamp (for odd-sized letters)
Postcard Forever Stamp
Global Forever Stamp
Tip: Forever Stamps Do Not Last Forever
The value of Forever Stamps lasts as long as the U.S. Postal Service remains functional, but the physical stamp does not. If you do not store your stamps properly, they can get damaged.
Automatic sorting machines may reject mail with damaged Forever Stamps. Stamps that are taped or glued onto the envelope can also be rejected.
If your stamp is damaged or has lost its adhesive, you can bring it to a post office near you and have it replaced. You can place your stamps on a flat, dry surface to store them properly and avoid damage in the future.
Why Do We Have Forever Stamps?
Due to the price hikes tied to inflation in the United States, postage rates are rising as well. The USPS tries its best to continue its reliable mail service to millions of Americans. However, the company's operating expenses can cost a lot of money.
One primary income source of the Postal Service is postage stamps. But why do they sell Forever Stamps if they can market more varieties of stamps with expiry dates?
The answer is that selling Forever Stamps provides more profit than selling stamps that need updating.
Regularly releasing new stamps every time price rates increases is more expensive, especially with the added cost of collecting and destroying outdated postage.
With Forever Stamps, the USPS will not have to track outdated postages and streamline the mailing process. The sender will also enjoy the savings as they do not need to pay added postage even if price rates increase, as long as they use a Forever Stamp.
Was the U.S. the First to Issue Forever Stamps?
Forever Stamps are nondenominated postage that does not lose value with time. The United States was the first to use the Forever Stamps when it was released in 2007. However, generic stamps that can be used before and after a rate change started in the 1970s.
When you look at other countries, you can also see that they use nondenominated stamps.
For example, in India during the 1940s, they used a nondenominated stamp to celebrate literacy day.
Countries like the United Kingdom and other European countries also have their version of Forever Stamps that they use for their postal system.
Why Forever Stamps Are Great for Entering Sweepstakes
Forever Stamps protect you from the increasing cost of postage stamps.
When you enter a sweepstake through the mail, you can use Forever Stamps to save money because you do not have to pay more on postage, especially if you are going to enter sweepstakes regularly.
You can stock up on Forever Stamps now so that you would not overspend on postages alone, mainly if you are planning to send many entries.
Buying a lot of Forever Stamps is a good idea before their prices rise due to inflation. A general observation is that postal rates rise and fall depending on the rate of inflation the country experiences.
The Forever Stamp Program's Success Is a Win for Everyone
In 2011, the USPS started to use Forever Stamps in almost all first-class stamps. The reason for this move is the massive success of the Forever Stamp Program. In 2015, the USPS also extended the program to domestic postcards.
The program is a win for the USPS because they do not have to collect and destroy outdated stamps, which costs money.
It is also an advantage to people because they do not have to buy more stamps when the rate increases. They can just use their Forever Stamps and mail their letters despite the new prices in postage.
FAQ
What is the value of one Forever Stamp?
Due to inflation and rising prices, the USPS requested the Postal Regulatory Commission to increase the price of the Forever Stamp, which was priced at 58 cents.
The commission approved the request, and in July 2022, the price of the Forever Stamp increased by two cents. Now, the stamp costs 60 cents.
How many Forever Stamps do I need for one ounce?
For a standard one-ounce letter, you only need one Forever Stamp. However, if your letter weighs more than one ounce, you can still use your Forever Stamp and add the necessary postage.
How much does it cost for additional ounces when mailing a letter?
When you send an ordinary one-ounce letter, you use only one Forever Stamp that costs 60 cents. Each additional ounce is an additional 24 cents.
So, if your mail weighs more than one ounce, you will use one Forever Stamp and add the required stamps to cover the costs of the additional weight.
How much weight can you put on an International Forever Stamp?
You can mail overseas using the First-Class Mail International service. It is the cheapest way to send mail to other countries.
You can use an International Forever Stamp for letters sent to overseas addresses, as long as the mail weighs one ounce.
As with other Forever Stamps, this variant has no expiration date and will last forever.
You can send mail using the USPS to more than 180 countries, and you can use Internation Forever Stamps on all one-ounce mail sent to these countries.
Which countries can you mail to using USPS International Forever Stamps?
You can send mail using the USPS to more than 180 countries, including Australia, Canada, and the United Kingdom. You can use an International Forever Stamp for First-Class Mail.