Letter Address Format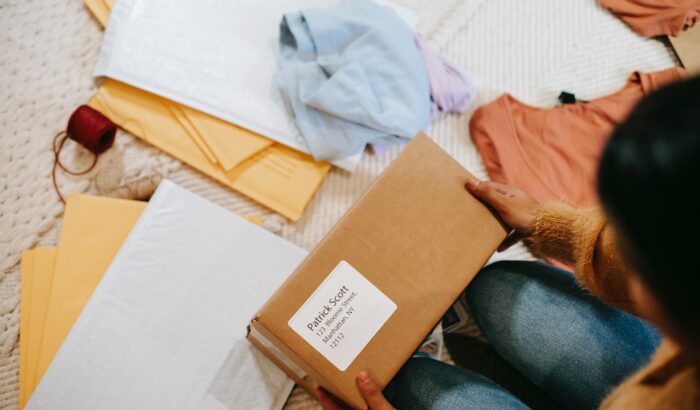 Do you want to send a traditional paper letter rather than a text or email? Does the letter address format just include items like the street, city, and state?
President George Washington launched the modern United States postal service (USPS) in 1792 by signing an act that supported the free press and safeguarded privacy.
The expansion of the United States Mail in 1803 due to the Louisiana Purchase paralleled the country's growth.
Do you have questions about addressing letters before sending them? How do you write addresses in a letter? What is the correct address format? How do you write your name and address?
If a postal carrier has already collected your mail, you may need to find the closest post office. FindPostOffice.org can provide practical information, including post office locations, hours, and services.
This article discusses the definition of addresses, how to address a letter and an envelope, how to address a letter to someone you do not know, and how to find a contact person.
We also cover addressing a business letter, special U.S. addresses, mailing to other countries, guidelines, and tips.
How You Should Address a Letter
Even in the digital age, you can benefit from knowing how to address a letter. For example, people still use formal letters for purposes like official communications. In addition, a job applicant's cover letter is often critical for recruiters.
Things to Include When Addressing a Formal Letter
This outline includes some fundamental points to remember when addressing envelopes or packages.
Contact Information at the Top of the Letter
It is critical for the person you are writing to know important information, including the addresses of the recipient and sender:
Who you are
The letter's destination
Where you are at
Address for responding to your letter
The sender should include this information:
First line: Complete name
Second line: Name of the company
Third line: Street address
Last line: City or town, state name, and zip code
Here are some guidelines:
You can use the official postal two-letter abbreviation for states.
Place the address under the sender's name with a left alignment.
For international addresses, place the name on the fourth line.
Date
The date is the day you sent the letter. Align it on the left or right margin. Use letters for the month and numbers for the day and year. Here is an example: January 1, 2022
Recipient's Name and Address
This information appears on the left margin below the sender's address. It includes the intended recipient's name and mailing address. You should also include any title or degree the letter's recipient has.
Salutations
Following the address, skip one line, and then write the salutation. Select a greeting based on whether you know the recipient. The most formal salutation is "Dear," followed by the person's name, including a comma or colon.
Do These Things
Use traditional business letter greetings: Examples include:
"Dear Sir or Madam"
"Dear Mr. or Mrs."
If you know the recipient, use "Dear" followed by "Mr." or "Ms." and their last name.
Do Not Do These Things
Avoid informal greetings like "What's up?" and "Hey!" since these salutations are inappropriate for formal letters. You should also avoid "To whom it may concern" since this phrasing is less personal than "Dear sir or madam."
How to Address a Letter to Someone You Do Not Know
If you have the contact name of that person, then you can use a formal greeting such as "To" or "Dear," then include their name.
When you know the person's gender, you can use "Mr." and "Ms." You can also use the full name without a prefix.
How to Locate a Contact Person
If the recipient's full name is sometimes unavailable, you should consider researching to find the appropriate name. You can then address them appropriately.
Suppose you intend to make an excellent first impression by addressing a person properly. You can also contact the company they are employed in to learn the person's full name.
Another option is to search social media platforms like Facebook or LinkedIn.
Ask Around
You can ask colleagues and close friends about the ideal person to talk to, mainly when applying for a job. Try to get the particular person's mailing address and phone number.
You can also call a company's customer service representative or receptionist to get contact information, such as hiring managers or recruiters.
Find Contact Information on the Internet
If you cannot secure the correct contact information, do additional online research to find a company's contact information. Some options include the following:
"About us" section of the company's website
Company's LinkedIn profile for contact information
Addressing a Business Letter
When sending a business letter, you should maintain professional etiquette for the entire process. Here are some guidelines:
Put your name and mailing address in the envelope's upper-left corner.
Place the recipient's information in the center of the envelope.
Following the recipient's full name, place their position on the same line.
Add the company's full name under the person's name and title. You can also add "ATTN" as an abbreviation for "attention."
Add the company's street address on the line under the company's name.
Add the company's city or town, state, and zip code on the line under the street address. You can include a state's abbreviation in capital letters. An example is "NY" for New York.
Place the postage stamp on the envelope's upper-right corner.
Sample Address
Sam Smith, Creative Director
Jackson & Co.
400 PineAvenue
12th Floor
Sacramento, CA 94206
How to Address Envelopes: Five Things to Include
Addressing an envelope helps a letter get to the proper person. Sending letters by envelope is relatively uncommon today. These standard rules can help achieve that goal:
Add Your Contact Information
You can use a preprinted envelope or include this information in the upper-left corner.
Add the Recipient's Name
Place this information at the address block's top line centered in the middle of the envelope. It should be a few lines under your information.
Include a Title
If you know the person's job title, write it on the second line. If you lack that information, add the department's name instead.
Add the Company's Name
Add the company or organization's name on the next line where the recipient works. This step helps ensure the postman or postwoman delivers the letter to the correct person.
How to Write the Sender's (Return) and Recipient's Exact Street Address
When writing a letter, it is critical to use the proper address format. Place the company's address on one line. You can use two lines when necessary.
Sample Address
Gary Patterson
National Institutes of Health
31 Weaver Dr. RM 32D00 MSC 0081
Bethesda, MD 20892-0071
Earl Smith
Artista Graphics
123 S. Arlington BLVD APT 2B
Arlington, VA 22200-1123
Special U.S. Addresses
USPS offers a special addressing service to provide the postal service with specific instructions on how to handle mail that USPS cannot deliver.
Examples include forwarding letters to people who moved or correcting addresses of mail returned to you.
Addressing Mail to Overseas Military Installations
Here are guidelines when sending a letter to someone in the military stationed overseas:
First line: Add the recipient's rank and full name
Second line: Unit or squadron number
Third line: The first part includes the destination where the military has stationed the individual, such as the Air/Army post office (APO) or diplomatic post office (DPO) when mailing the Department of State facilities.
The second part includes the name or abbreviation of the country, such as Armed Forces America (AA). The third part includes the complete postal zip code.
Sample Address
SGT Jerry Green
Unit 456 Box 20
APO AA 92136
Puerto Rico
Here is how to address a letter to Puerto Rico:
First address line: Number of the house/apartment building. Afterward, write "Calle." (street) ‍
Second address line: Name of the apartment, condominium, or building.
State: Puerto Rico
‍Country: the United States or the USA
‍Postal code: Zip code
U.S. Virgin Islands
A complete address includes:
Address number
Street name
Estate name
Island
ZIP code
Mailing Letters to Other Countries
Place the name and address on the envelope's upper-left corner and under the return address. International mail requires a full name and return address.
In the center of the envelope, include these items:
First line: Recipient's name and title
Second line: Recipient's street address
Third line: Recipient's city, province, state, and postal code
Last line: Name of the recipient's country
Sample Address
Luiz Jimenez
Carrer de la Pau 14
46002 Valencia (Alicante)
SPAIN
Other Guidelines and Things to Remember When Addressing Letters
Here are some guidelines to follow when addressing letters:
Place the address and postage on the same side of the envelope.
Add the address on the letter parallel to the longest side.
Do not use punctuation marks.
Use size 10 fonts or higher.
Use black ink on white paper.
Do not cut any vital information from address labels.
Here are some issues to remember when addressing envelopes or packages:
How Many Stamps Should You Use?
As of August 2022, mailing a first class mail (1-oz.) letter at a U.S. post office costs $0.58. Meanwhile, adding additional ounces to letters for first class mail now costs $0.24.
Where to Put Your Stamp
A shipping company would not send your letter if it does not contain a properly-affixed stamp. You should always place one or more stamps in the envelope's top-right corner. You can use a basic stamp for a standard letter with a one-ounce weight.
You can add additional postage if the post weighs over an ounce.
How to Find the "ZIP+4″ Code
The USPS uses and assigns the ZIP+4 code for routing purposes. A post office sometimes changes the last four digits, and the postal services do not require them to deliver letters.
When the USPS adds new addresses to its database, it may also add a new +4. Remember that a city, town, or county does not assign ZIP+4s. The post office does.
Postal Code Formatting
The zip code refers to the U.S. postal code system. It is a series of numbers that provide information about people with various geographic groupings. The U.S. has two ZIP code systems: ZIP and ZIP+4.
U.S. ZIP codes include five numeric digits. Meanwhile, ZIP+4 codes are called "add-ons" or "plus-four codes." The codes include four extra digits identifying a particular geographic area within a ZIP code delivery region.
Careful Handwriting
Postal workers should be able to read the envelope's text to deliver it. Hence, ensure that your handwriting is legible. Try using dark ink to make capitalized block letters. You should also try to avoid using fancy scripts that are tougher to decipher.
Omitting Extraneous Information
In general, only include address information on an envelope or package. Adding extra information under the address can confuse the postal service's automated sorting machines. Such issues can cause a mail delay. That is always a bad thing.
Correct Address Abbreviations
You can use several commonly accepted abbreviations in addresses. Here are some examples:
Apt: Apartment
Blvd: Boulevard
Dr: Drive
Ln: Lane
Pkwy: Parkway
Rd: Road
St: Street
Ste: Suite
E: East
N: North
S: South
W: West
Comma or Colon Usage
After the salutation, you should add a comma or colon. An example is "Dear Sally Moss".
Some people have the notion that commas are better for business correspondence. Meanwhile, others prefer to use a colon. It is a personal preference issue, so just pick your preference and use the comma or colon for all letters sent for consistency.
Defining an Address
An address is information contained on a letter or package, allowing mail carriers to identify and find its destination. Some of the information addresses contain can include:
Recipient name
Organization name
Street name and number
Building number
City, town, or village
State, territory, or similar region
Postal code
An address can appear in many contexts. For instance, addresses can head formal letters to be contained in a contact list. Still, an address's primary function is accurately directing mail.
Tips for Addressing Letters
Here are some tips for addressing letters:
A letter does not require any punctuation besides the comma separating the names of cities and states and at the end of the salutation and closing.
Professional email and formal letters that you send as digital attachments should adhere to the same format as traditional handwritten letters.
The addresses you print on the envelope should match those listed inside the letter.

How to Write a Letter: Step-by-Step Guide
Here are the step-by-step instructions for letter-writing:
Sender's Address
Make sure to write your name and address adequately. First, place the full address in the envelope's top left corner. Include your:
Full name
Street address
City
State
Zip code
Date Line
Skip one line, then add the date on which you are writing the letter.
Recipient's Address
Skip one line and add the recipient's full address. When writing formal letters, you must include the recipients':
Name
Title
Mailing address
When writing an informal or personal letter, you do not have to include the company's name or a person's job title.
Greeting and Salutation
Skip one line and insert the greeting or salutation. When writing a formal letter, you can write: "Dear Mr./Ms./Mrs. (last name)."
When writing an informal letter, you can add the recipient's first name and a comma afterward.
Body of the Letter
Skip one line, then start your letter. In the body of the message, group your thoughts into paragraphs. Avoid adding a big block of text when adding a new thought or idea.
Start a new paragraph for each new topic or subject. Also, add a blank line between the letter's paragraphs.
Complimentary Close
Skip another line and include a complimentary close. You can use basic options such as:
Sincerely
Yours truly
Regards
Always place a comma following the word or phrase you select to close the letter, whether it is formal or informal correspondence.
Signature Text
Skip three lines when inserting a handwritten signature. Type your full name. When writing a formal letter, include your job title in the following line.
Attachments
When sending attachments with the letter, skip one final line and type "Enclosure."
If you have multiple attachments, indicate the number in parenthesis as this example: "Enclosures (3)."
Guide for Writing an Informal Letter
Learning the steps of writing an informal letter can be challenging. An informal letter is one that you should write in a casual or personal tone. You can write informal letters to relatives, and friends.
However, you can also write letters to coworkers and business partners with whom you have a friendly relationship. You can write an informal letter in various ways.
Here are the basic guidelines for writing this type of letter.
Address
The first information you should write the letter is your address. Place this information in the top-right corner of the page since you do not always know if the person has your address for replying.
Include information like:
Number and street name
City, state, and postal code
Country
Date
You should typically place the date under your address. The most popular way to write the date includes the month, day, and year. Sometimes you can just add the month and day.
An example of a letter's date in American English is January 1st, 2022.
Greeting
When addressing your reader in an informal letter, the process is relatively straightforward and less critical than when writing a business letter.
American English includes a period after abbreviated titles, British English does not. Examples include:
Mr Smith (British English)
Mr. Smith (American English)
In addition, the correct abbreviation when sending a letter to a married woman is "Mrs." Meanwhile, it is "Ms." for a non-married woman. Always add a comma following the name.
Here are some common greetings for informal letters:
Dear Barry,
Barry,
Hi Barry,
The opening sentence is where you should start writing in the letter. Make sure the opening is more casual than when writing a professional or formal letter.
Here are some examples:
How have you been?
How are you?
I hope you are doing well.
How is life treating you?
I hope you're having a great time in (location).
Body
The letter's contents should contain a friendly and personal tone. Still, it is important to make adjustments for the person you are writing to.
An effective way of evaluating how to write is how you would interact with the person in real life.
Here are some subjects to include in the informal letter's body:
Share the reason for writing
Expand on the first paragraph's topic
Ask how the letter's recipient is
Make concluding remarks
Ask the person to write back back
Closing
In the closing, you summarize the letter and say goodbye to the reader. Here are some examples of closing sentences:
I can't wait to see you soon
I can't wait to hear from you soon
I hope you're doing well
See you soon!
Send my love to (name)
Give my regards to (name)
I hope you're doing well
I'm looking forward to seeing you
Signature
When signing off, you have many options to choose from. Try to maintain a friendly and informal tone. Here are some examples:
Best wishes,
Best,
Best regards,
Kind regards,
Kindly,
Lots of love,
Love,
References
1. Lousiana purchase treaty (1803)
https://www.archives.gov/milestone-documents/louisiana-purchase-treaty
2. The growth of the mail
https://postalmuseum.si.edu/exhibition/america%E2%80%99s-mailing-industry-the-united-states-postal-service/the-growth-of-the-mail
3. A big day in the history of the United States Postal Service
https://constitutioncenter.org/blog/a-big-day-in-the-history-of-the-united-states-postal-service
4. Street addressing initiative
https://ltg.gov.vi/departments/street-addressing-initiative/