UPS Next Day Air Saver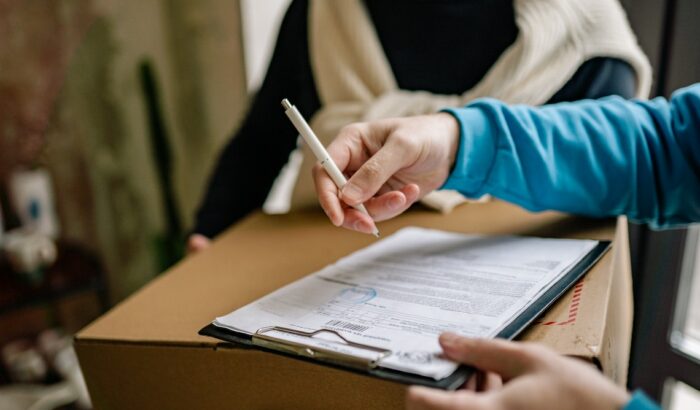 Did you know that in the last weeks of 2020, an estimated three billion packages were shipped in the United States alone? The sheer number of deliveries is made possible by the shipping companies USPS, UPS, and FedEx.
Next-day deliveries are one of the most convenient ways of shipping necessary packages. However, many people still wonder how does this delivery service work? Also, if USP has the same overnight delivery, how much does it cost, and what are the pros and cons of using this fast shipping option?
This article will introduce the UPS Next Day Air Saver and offer a short guide on using this service. You will also read about the kinds of shipment options you can use and the pros and cons of this service.
If you are looking for a way to search for post offices in the United States, you can visit FindPostOffice.org. You will have access to thousands of post offices, their addresses, and their contact information.
What Is UPS Next Day Air Saver?
UPS Next Day Air Saver is a shipping service that provides overnight, next-day shipping to its customers at a lower rate than other UPS delivery services.
This UPS service also guarantees deliveries between 3:00 PM and 4:30 PM to commercial addresses, commercial destinations, and same-day deliveries to residential areas.
UPS Next Day Air Saver: A Guide
Customers want speedy deliveries for their packages, which gives companies that have overnight shipping an advantage, especially if these services are affordable.
UPS provides an overnight delivery that is cost-effective and able to fit into the budget of both individual clients and businesses. If you need a fast delivery service, maybe UPS is what you need.
How Does UPS Next Day Air Saver Work?
The UPS Next Day Air Saver has several guidelines. It provides straightforward and quick deliveries by going through a set of steps.
The following are components of this next-day delivery service, which will give you an idea of how and why it works so well.
How Long Does It Take for UPS Next Day Air Saver?
Typically, the UPS Next Day Air Saver delivers your packages in one day.
UPS guarantees that after you have shipped your package, it will be delivered at 10:30 AM the following morning or from 3:00 PM to 4:30 PM.
On the other hand, the UPS Next Day Air Early service delivers your parcels earlier the next day at around 8:00 AM. Though, it is with an additional fee.
These two delivery services are among the best solution if you need to speed up your package deliveries in the United States.
What Is the Procedure for Next Day Delivery?
The UPS Next Day Air Saver delivery works similarly to any other courier or package delivery service in the United States, as the sender schedules the delivery.
The courier picks up the package and delivers it to the intended destination within 24 hours.
Next Day Air Saver is a guaranteed delivery, which makes this UPS service one of the solutions for speedy package delivery.
Does UPS Air Saver Require a Signature?
The UPS Next Day Air Saver service does not require a signature unless the shipper delivers the package to a commercial address. If you want to have a signature for deliveries, you must purchase a signature confirmation service.
You can set up your preferred shipping methods, like requiring signatures on every delivery, if you use a third-party shipping service. You can have this option available in UPS as an additional service for every delivery.
What Areas Does UPS Serve?
UPS serves 48 states in the U.S. However, there are some limitations for customers in Alaska and Hawaii. Generally, UPS provides the same delivery service and schedules to people living on the U.S. mainland.
Destinations
UPS is available to deliver in all 48 states. However, Next Day Air Saver is unavailable in areas where the committed service is end-of-day delivery time.
The only service you can purchase in these areas is the next business day delivery option.
Origins
UPS is available in all 50 states, with certain limitations in Alaska and Hawaii.
How Much Does UPS Next Day Air Saver Cost?
The UPS shipping cost for Next Day Air Saver depends on the weight, type of package, and destination of the letters and packages.
As of September 2022, the following rates are currently available for next-day delivery:
Five lb. package (delivery is from Mondays to Fridays)
UPS Next Day Air Early (8:00 AM) $141.58
UPS Next Day Air (10:30 AM) $110.53
UPS Next Day Air Saver (end of the day) $104.28
10-lb package
UPS Next Day Air Early $175.44
UPS Next Day Air $144.39
UPS Next Day Air Saver $141.81
Flat-rate shipping (UPS simple rate)
UPS Next Day Air Saver
Extra Small $25.00
Small $31.00
Medium $35.00
Large $52.50
Extra Large $68.00
UPS Next Day Air Saver Times
UPS delivery options mean flexibility for you and your business. UPS is a delivery service that provides its customers with two different services, UPS Ground and UPS Next Day Air.
UPS Next Day Air Early guarantees early morning delivery for crucial shipments that need to be delivered as soon as possible.
Recommended for shipments that must be delivered by early morning.
Guaranteed delivery by 8:00 AM to all major cities.
Guaranteed delivery from 8:30 AM to 9:30 AM to other cities.
Saturday deliveries may be as early as 9:00 AM.
Delivery is available in all 48 States but only in select cities in Alaska and Hawaii.
UPS Next Day Air is another option for packages that need overnight service delivery.
Guaranteed delivery by 10:30 AM to 12:00 PM or at the end of the day.
Guaranteed delivery from 12:00 PM to 1:30 PM on Saturdays
The delivery option is available in all 50 states, including Puerto Rico and some cities in Alaska and Hawaii.
UPS Next Day Air Saver provides next-day delivery with an afternoon schedule.
The most affordable of all next-day delivery options.
Guaranteed delivery by 3:00 PM or 4:30 PM.
Available in all 48 states with limited locations or addresses in Alaska and Hawaii.
What Time Do I Need to Send a Package for Next Day Delivery?
If you brought your package to a UPS center by 12:30 PM, your item is guaranteed to get delivered to anywhere in the 48 States on the U.S. mainland by the next day.
Also, the delivery time will depend on what service you choose and where it will be delivered.
Commercial Addresses
Commercial addresses are businesses located on a commercial site or an area zoned by the government for commercial use. Deliveries to these locations are from 3:00 to 4:30 PM.
Residential Addresses
A residential address is an individual's home address. It can be a store but it is also the owner's residence.
UPS provides next-day delivery by the end of the day for residential addresses. For this service, you must provide the exact address for the shipping label.
Is UPS Next Day Air Saver the Same As Overnight or UPS Next Day Air?
Next Day Air Saver and Next Day Air are services provided by UPS. These are affordable overnight delivery options for people who need packages delivered quickly.
The difference between these two services is the time of delivery. Next Day Air delivery times are around 10:30 AM to noon.
Next Day Air Saver is also an overnight delivery. However, it is much cheaper, and packages are delivered to the intended destinations from 3:00 PM to 4:30 PM.
How Does UPS Next Day Air Saver Compare to Other Expedited Services?
UPS offers expedited shipping that has substantial discounts for customers. The company also offers cheaper services than others but provides greater customer value.
There are many reasons why people need fast shipping, which is why UPS is one of the go-to delivery services in the country.
Why Is UPS Next Day Air Saver Important?
UPS Next Day Air Saver offers customers an affordable way of delivering packages quickly and safely. The importance of these kinds of delivery services was highlighted during the height of the pandemic, as travel became difficult for many. Shipping services became one of the industries that were strongly affected by the restrictions.
However, through fast shipping services, many people and businesses still got the chance to deliver and receive their packages without too much hassle.
The Next Day Air Saver service offers people a less expensive option for sending goods to where they need to be delivered.
Who Should Take Advantage of UPS Air Saver?
Business owners are among the many people who will benefit from the speed and affordability of UPS Air Saver. The discounted prices and the overnight shipping service makes package delivery accessible to many small businesses.
Aside from this, many online businesses using platforms like Amazon will benefit from the delivery speed of UPS. Instead of waiting days for deliveries, customers can receive them the next day.
People with urgent transactions can also use the UPS Next Day delivery service. This service can deliver important documents or send gifts for birthdays, and anniversaries.
Next-day deliveries are one of the essential services in today's fast-paced world.
When Does This Shipping Option Make Sense?
Using the UPS Next Day Air Saver delivery service makes sense when you want to have small packages delivered quickly to their intended destinations. E-commerce sites benefit from this service and fast shipping is one of the vital components of online shopping.
Pros and Cons of UPS Next Day Air Saver
No matter how good UPS' Next-Day Air Saver is, there are still things that you should consider before you opt to use their services.
Here are the positive and negative sides of this delivery option.
Pros
Possible 24-hour shipment
Affordable than other air delivery services
Guaranteed delivery time for commercial addresses and residential locations.
Cons
Expensive for small businesses, especially online businesses offering free deliveries.
Senders may have to cover shipping costs for all the deliveries.
Deliveries may still arrive late due to circumstances that affect other delivery services
Other UPS Next Day Air Service Options
Other next-day delivery options offered by UPS guarantee speedy shipping options for customers.
However, remember that the earlier you want your packages delivered, the more it will cost. Other options include:
UPS Next Day Air
UPS Next Day Air Early
Offering UPS Next Day Saver to Your Customers
Anyone can use the convenience provided by next-day deliveries, as long as the packages fulfill the requirements set by UPS.
Products and other deliverables can be quickly shipped to commercial and residential addresses throughout the United States without hassle.
Online businesses and people who need to send essential and time-critical packages will significantly benefit from these services. Next-day services are a logistical marvel made a reality by dedicated companies such as UPS.
FAQs
Is UPS Next Day Air guaranteed?
When you drop off your packages in a UPS center, not after 12:00 PM, your package is guaranteed to reach its destination.
Packages are guaranteed to arrive by 4:30 PM for commercial addresses and end of the day in residential areas.
However, they may still get delayed when the courier encounters issues, such as:
Insufficient documentation
Damaged, missing, or unreadable labels
Official holidays
Recipient not available for deliveries that need signatures
Weather conditions
Custom delays for international shipments
Does UPS Next Day Air Saver deliver on a Saturday?
No, Next Day Air Saver does not have Saturday delivery options.
However, UPS has Saturday pickup options in select locations despite it having no deliveries during the weekends.
Is it possible to ship overnight on a Sunday?
USPS Priority Mail Express offers guaranteed delivery of papers and parcels every day. You can use this service if you need something delivered immediately.
What does "Residential at the End of the Day" imply?
Residential at the end of the day means that deliveries to residential addresses are at 5:00 PM.
It is because residential deliveries tend to take longer for the shipper as they are required to comb through residential areas to reach the intended destination.
What does UPS Next Day Air Saver mean?
It is a UPS service that offers fast, affordable, safe, and convenient next-day deliveries for people and businesses.
When does the UPS call it a day?
UPS is only closed on New Year's (January 1), Independence Day (July 4), Thanksgiving (November 25), and Christmas (December 25). However, UPS Express Critical is still available.
Is it possible for you to pick up an item from UPS before it is delivered?
Yes. It can be possible for you to pick up a UPS package directly from the local UPS facility that has your package if you are unable to wait for it to arrive at your location.
Is UPS Next day Air the same as overnight?
Yes, all UPS Next Day Air services are the same as UPS overnight services.