UPS Overnight Shipping Cost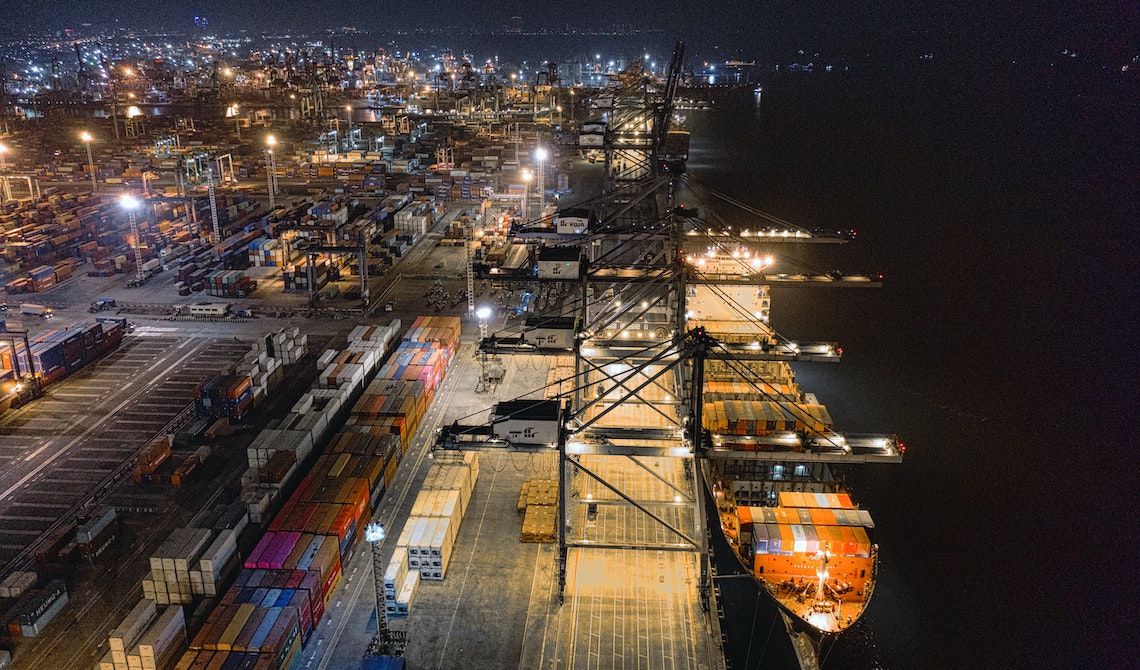 Should you consider the United Parcel Service's (UPS) next-day shipping services over other companies for express package delivery? How does the cost of UPS overnight shipping compare to other options like the United State Postal Service (USPS) or FedEx?
UPS has offered overnight air shipping since 1988 by launching UPS Airlines. Today you may be uncertain if whether UPS is the best option for one-day shipping. How much are UPS overnight shipping rates? Does UPS offer cheaper rates for overnight shipping? How much is UPS 2-day shipping?
FindPostOffice.org is a one-stop post office lookup site that can assist in locating postal service addresses by city, state, or zip code.
This article discusses whether you can do UPS overnight shipping, UPS Next Day Air Saver, and other UPS Next Day Air service options. The article also explains how overnight shipping works.
We also cover UPS overnight shipping costs, free shipping supplies, shipping large items, weekend delivery, tracking and insurance, guaranteed delivery, additional services, advantages of shipping through UPS overnight, and some frequently asked questions.
UPS Overnight Shipping Costs
UPS overnight shipping costs can vary depending on their services and total package weights.
You may need to do calculations, such as for the dimensional weight. This pricing technique is for commercial freight transfer.
As of August 2022, the overnight shipping options and costs include:
UPS Next Day Air Saver
Approximately $100 to $110 for packages 5 pounds (lbs.) or less
Approximately $140 to $150 for packages 10 lbs. or less
Approximately $150 and up for packages over 10 lbs.
UPS Next Day Air
Approximately $110 to $120 for packages 5 lbs. or less
Approximately $145 to $155 for packages 10 lbs. or less
Approximately $160 and up for packages over 10 lbs.
UPS Next Day Air Early
Approximately $140 to $150 for packages 5 lbs. or less
Approximately $175 to $185 for packages 10 lbs. or less
Approximately $210 to $220 for packages over 10 lbs.
Overnight Letters
UPS has the cheapest shipping option. As of August 2022, it offers a flat-rate envelope starting at $26.35. The letter can be shipped at any distance and weight for the set price.
Meanwhile, as of August 2022, UPS Next Day Air ships a half-pound letter starting at $35.29. Moreover, UPS Next Day Air Early costs $67.73 and 2nd Day Air drops sharply to $25.
Overnight Packages
When conducting price comparisons of the rates of different overnight shipping companies, you should consider factors including:
The package size
The route (for example, San Francisco, CA to New York, NY)
The overnight service
Options include UPS Next Day Air, USPS Priority Mail Express, and FedEx Priority Overnight.
The most expensive service delivers packages in the morning. Meanwhile, the least expensive services arrive by the end of the day.
Can You Select Overnight Shipping With UPS?
UPS offers overnight shipping services for sending parcels across the city, state, or country.
For example, suppose you need to send mail as soon as possible (ASAP). In that case, you can opt for next-day delivery that arrives at its destination by the following day— morning, noon, or late afternoon.
UPS also offers other fast shipping options. Express Critical provides same-day shipping sent from the U.S. or Canada.
UPS also offers UPS 2nd Day Air and UPS 3 Day Select if you need to ship urgent but not critical items. These options respectively deliver packages within two or three business days.
What Exactly Is UPS Overnight Shipping?
UPS offers several overnight shipping services that deliver the next day. The services include:
UPS Next Day
UPS Next Day Air
UPS Next Day Early
The services' shipping prices vary based on when you need the package to arrive and the parcel's weight.
In addition, these services offer perks like free packaging, shipment tracking, and a money-back guarantee.
Domestic Shipping
When shipping within the U.S., you can use one of the UPS Next Day Air services.
As for the cost of this service, let us say you need a package with the dimensions 25in x 15in x 12in shipped from Texas to New York within the next day. The cost will generally range from $400 to $500
You can also use the UPS shipping calculator to determine the best delivery prices.
International Shipping
Suppose you are shipping the same-sized package from Dallas to Toronto through UPS. In that case, overnight shipping services may cost approximately $200 or more. The UPS shipping calculator can help you find the best delivery prices.
How Exactly Does Overnight Shipping Work?
Overnight shipping involves dropping off packages for shipping in one day and delivering them by the next business day or sooner.
Overnight shipping companies must meet several logistical requirements to achieve success, including:
The package must meet overnight shipping requirements: The package must meet requirements related to sealing, weight limits, and delivery before the cutoff time.
The shipping company must have sufficient space in its cargo bays: Many shipping companies have limited space in their airplane cargo bays for overnight shipping.
Transportation network matching up with point A and point B: Sending airplanes short distances throughout the U.S. makes it easier for carriers to pick up and drop off packages.
How Long Does Overnight Shipping Generally Take?
Overnight shipping usually takes between 12 to 24 hours from when the customer hands the package to the carrier until it gets to the recipient.
However, various factors can cause the process to take longer, including:
Long lead time. The lead time is the period from issuing instructions for customer orders through the packing and delivering goods.
Inclement weather.
In-transit inventory that are ahead of your shipping items.
Due to such issues, shipping companies can limit their guarantees. The company's overnight packages may arrive at their destination one or two business days after the shipment starts.
Additional Services
UPS offers various delivery options for your peace of mind. Examples include:
Signature-required delivery confirmation
Collect on delivery (COD)
Click-and-print postage
Scheduled pickups
Keep in mind these extra services also require extra costs.
UPS Overnight Shipping: What Are the Main Advantages?
Shipping through UPS Overnight offers several benefits, including:
Money-back guarantees
Pick-up services
Free packing
Timely delivery
Shipment tracking
Saturday deliveries
What Is UPS Next Day Air Saver?
UPS Next Day Air Saver is an overnight mail service that offers fast next-day shipping at lower rates than standard UPS Next Day Air shipping.
UPS Next Day Air Saver provides guaranteed next-day delivery between 3:00 PM and 4:30 PM to commercial addresses. It also promises same-day delivery to residential addresses.
Where Does UPS Next Day Air Saver Ship?
UPS Next Day Air Saver ships to 48 contiguous states in the U.S. and areas in Alaska and Hawaii through next-day air.
Meanwhile, the service is unavailable in locations where UPS Next Day Air only provides end-of-day delivery rather than a morning delivery.
How Much Does UPS Next Day Air Saver Cost?
You may wonder about UPS' shipping rates for overnight deliveries.
UPS Next Day Air Saver costs less than the regular UPS Next Day Air. So if you mailed a letter to the nearest shipping zone through Next Day Air, the cost would be $24.46. Meanwhile, Next Day Air Saver would cost slightly lower at $23.20.
The savings may seem small, but consider that you will save more the farther the shipping zone is. You will also save more based on larger packages. Next Day Air Saver can provide significant savings for e-commerce companies shipping a massive volume of packages.
Are Signatures Required for UPS Next Day Air Saver?
A signature is not required to receive a UPS Next Day Air Saver package unless you are shipping to a commercial address.
UPS Next Day Air Service: Other Options
UPS offers various other next-day air delivery services, including:
Regular UPS Next Day Air
UPS Next Day Air Early
Each service option offers different guaranteed next-day delivery times. In addition, the earlier you need UPS to drop off the package, the more money it will cost.
How quickly you want UPS to deliver the parcel and how much you are willing to spend on shipping services determine the best option.
Here is a basic comparison:
Regular Next Day Air: This option guarantees next-day delivery and usually arrives at approximately 10:00 AM the following business day.
Next Day Air Early: This service guarantees next-day delivery, and packages can arrive as early as 8:00 AM the following business day.
UPS Next Day Air Saver: This option guarantees the next-day delivery of parcels by the end of the day. The packages usually arrive by 3:00 PM the following business day.
Free Shipping Supplies
UPS, USPS, and FedEx offer boxes free of charge for overnight, two-day, and three-day shipping.
However, suppose you select standard ground service or your items do not fit in the boxes. In those situations, you'll have to provide your own packing materials or pay a premium for packing services at a UPS store, USPS postal store, or FedEx office location.
Such services can also help ensure that your parcel is adequately padded and sealed before shipping. You can often purchase items like shipping labels at these retail stores.
Overnight Shipping for Large Items
Suppose the packaging box exceeds certain dimensions or is oddly shaped. In those cases, you must pay over the advertised rates regardless of the package's weight or the selected services.
In the instance where you cannot use the free shipping supplies. You should purchase packing materials where you do your shipping, such as a local UPS store or a business supply store like Staples or Office Depot.
As of August 2022, UPS limits shipments in the U.S. to 150-pound packages, while the limit at USPS post offices is 70 pounds.
Weekend Deliveries
UPS offers limited Saturday residential service. UPS Ground delivers shipments to private residences on Saturdays by the end of the day.
UPS Ground offers reliable and cost-effective ground delivery within one to five business days. This service also provides around-the-clock free shipping information.
Meanwhile, USPS delivers Priority Mail and Priority Mail Express shipments as part of their Saturday regular mail service.
USPS also delivers on a Sunday for an additional fee. However, it's limited to Priority Mail Express 1-day shipments for Amazon deliveries and in major markets.
Tracking and Insurance
UPS, USPS, and FedEx are providers of tracking for options like:
Overnight shipping
2-day and 3-day shipping
Ground shipping
Flat-rate shipping
UPS also provides $100 of free insurance. Generally, you should consider buying more insurance if your package is worth more than $100.
Otherwise, UPS may not compensate you if the parcel is lost, stolen, or damaged. UPS offers extra coverage based on the declared value.
Guaranteed Delivery
Make sure to keep your shipping receipt with the tracking number of your package. You may need the receipt if UPS cannot keep its delivery promises.
UPS guarantees to ship with on-time delivery for certain types of shipping, including the following delivery services:
Overnight
2-day
3-day
Ground
UPS also gives customers 15 days to file for their late-delivery claims. In March 2020, UPS suspended its money-back guarantees on all shipments due to the COVID-19 pandemic.
What Does "Guaranteed" Actually Mean?
Like other overnight shippers, UPS attempts to deliver packages the next day. That said, it is impossible to achieve 100% success.
The guarantee only refunds customers if the company doesn't deliver packages by the promised time.
Is Overnight Shipping an "Overnight Success Story"?
Sometimes you need a company to deliver packages quickly, which makes overnight shipping crucial.
Businesses often ship overnight products, including essential documents, medicine, and frozen food.
Overnight shipping can help achieve a successful big or small business. Providing on-time deliveries can produce happy customers, leading to more e-commerce sales and higher profits.
A Brief History of UPS and Overnight Shipping Services
Here are some significant dates in UPS's history spanning over a century:
1907: Two teenage entrepreneurs used a $100 loan to launch the American Messenger Company.
1919: The company expanded from Seattle, Washington, to Oakland, California, and became the United Parcel Service.
1953: UPS introduced air service, which offers two-day shipping to major West and East Coast cities.
1975: UPS became the first U.S. package delivery company serving every continental address in the country.
1988: UPS launches UPS Airlines.
2018: UPS launches Saturday ground delivery and pickup services.
FAQs
1. Which is cheaper FedEx or UPS overnight shipping?
The two companies offer similar rates. However, FedEx's Standard Overnight option is slightly cheaper than UPS's Next Day Air Saver. One reason is that FedEx can charge less for overnight shipping or "overnighting" due to its large air fleet.
FedEx offers various other options, including:
FedEx Priority Overnight: Deliveries by the next business day by a particular time, depending on whether the customer is a business, residence, or rural-area resident.
FedEx Standard Overnight: Delivers to most U.S. business addresses by 3:00 PM and residences by 8:00 PM.
FedEx First Overnight: Delivers by 8:00 AM to 9:30 AM on the next business day in most areas.
FedEx Express: Offering fast and time-definite shipping guaranteed by the company's money-back guarantee.
2. Which offers cheaper overnight shipping: UPS or USPS?
Among the three major carriers (UPS, USPS, and FedEx) USPS has the cheapest overnight shipping option. This is because USPS has daily local routes, so the company does not have to go out of their way to deliver to end customers.
3. Where can I ship overnight packages to and from?
You can use UPS's simple rate or flat rate to ship domestically to all 50 U.S. states. However, UPS Simple Rate does not support international shipments.
UPS Simple Rate allows you to select from
Five flat packaging rates
Four shipping speeds
You can ship packages anywhere in the U.S. at a predictable rate.
4. Are there particular items that I cannot ship through UPS?
UPS provides a guide about what you can and cannot ship. For example, you can learn how to transport hazardous materials safely.
5. How much does UPS charge for 2-day shipping?
UPS offers 2nd Day Air, usually delivering packages within 48 hours.
The cost of 2nd Day Air shipments varies based on the package's size, weight, and distance traveled. As of August 2022, rates for 2nd Day Air shipments start at $32 at the UPS store.
Meanwhile, 2nd Day Air shipment rates, through the digital access program, start at around $9 and may be subject to surcharges.
6. Does shipping liquids through UPS cost more than non-liquids?
No, the cost is not higher. Still, you must follow the shipping carrier's regulations.
Visit FindPostOffice.org today and browse post offices by city, state, or zip code for next-day shipping through USPS Priority Mail Express.