USPS Certified Mail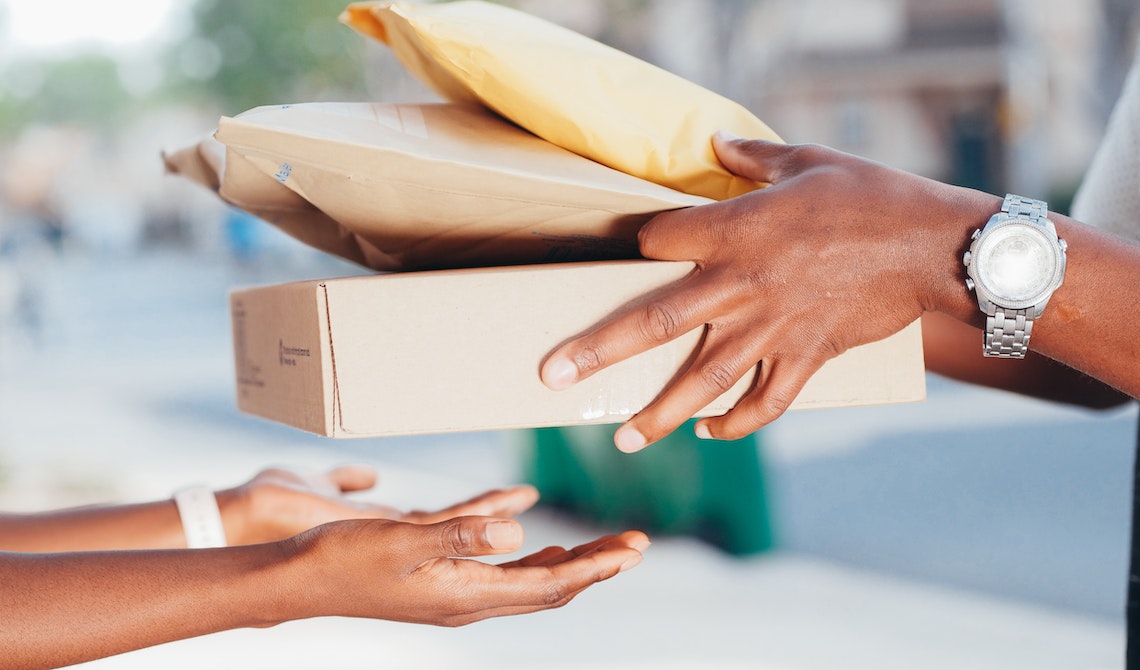 In 2016, the USPS (United States Postal Service) delivered 197 million mail pieces with the Certified Mail service, generating a $670 million revenue for the agency. This statistic suggests a significant demand for Certified Mail services.
Why should you consider using Certified Mail? How much does this mail service cost? Can you check your Certified Mail's delivery status online?
This article explores what USPS Certified Mail is and determines who should consider sending Certified Mail. We also explain in this article the process of sending through the post office or online, what items are restricted for Certified Mail, and when you should use Certified Mail.
Do you need to send Certified Mail but cannot find a post office to send the item? FindPostOffice.org can help you locate the nearest post office to your location. Browse through 31,330 USPS retail offices across the United States with our online post office search tool.
Defining Certified Mail: What Is USPS Certified Mail?
The USPS offers Certified Mail as an add-on service to mail delivery.
Certified Mail is a low-cost alternative to Registered Mail for items containing no intrinsic monetary value. This special USPS service provides customers peace of mind when sending their most important mail.
Certified Mail gives two essential assurances for the person sending the certified letter:
Provides security to the mail piece by including proof of item delivery or receipt.
Allows traceability through a unique tracking number generated when a shipper sends out Certified Mail.
Furthermore, Certified Mail allows you to check the delivery status of your mail items in three ways:
By Phone
You can contact the USPS dedicated phone line to inquire about your mail's status. Ensure to provide the USPS tracking number to the representative when you call so that they can help locate your Certified Mail quickly.
By Bulk Electronic File Transfer
If you provide an electronic manifest to USPS, you can retrieve your Certified Mail packages' or letters' delivery status electronically.
By Using the Internet
The internet provides a convenient way to access the status or location of your Certified Mail letter or parcel. Simply visit the USPS website and type the tracking number on your mailing receipt in the search box.
Certified Mail Service as a Numbered Service
USPS Certified Mail uses a numbering system to help track and check the status of your packages. Through this system, USPS can render the following services:
Provide a mailing receipt to the sender.
Maintain a delivery record that includes the recipient's signature. USPS keeps this record at the post office of delivery two years from the mailing date.
Provide electronic verification that the article reached the recipient or that a delivery attempt was made. You can retrieve the delivery status by using the internet, telephone, or bulk electronic transfer.
USPS does not automatically mail back delivery records to the sender using Certified Mail.
However, customers can request a signature proof at the time of mailing by purchasing a return receipt service. Customers can choose to receive the receipt electronically (electronic return receipt) or by mail.
If the electronic verification and mailing receipt have not been received after 30 days, Certified Mail is eligible for a service fee refund.
You Can Combine Certified Mail Service With Three Other Services
You can combine Certified Mail with extra services, such as the following:
Certified Mail restricted delivery: Customers can direct Certified Mail delivery only to the addressee or their authorized agent.
Certified Mail adult signature required: Customers can direct mail delivery only to an adult (aged 21 years or older).
Certified Mail adult signature restricted delivery: Customers can limit their Certified Mail delivery to a specific addressee or authorized adult agent only. However, this service is exclusively online and for commercial mailers.
How Much Does USPS Certified Mail Cost?
As of July 10, 2022, USPS Certified Mail costs $4.00, in addition to the postage and other fees to mail your item. If you need a return receipt, you will need to pay an additional $3.25 for a mail receipt (traditional green card) or $2.00 for an electronic receipt (green card replacement).
USPS Certified Mail Postal Rate Increase
The USPS implemented new postal rate increases on July 10, 2022. The Postal Regulatory Commission (PRC) approved these rates on April 6, 2022. These new rates took effect on Sunday, July 10, 2022, at 12:01 AM.
USPS Certified Mail Rate Increase Summary
The new USPS rate increases apply to the following services related to Certified Mail:
USPS Mail Postage Fees
2022 Rates (as of July 10, 2022)
Old Rates (August 2021)
Certified Mail fee
$4.00
$3.75
Return receipt (hard copy)
3.25
3.05
Return receipt (electronic)
2.00
1.85
One-ounce First-Class Mail letter (metered rate)
0.57
0.53
First Class Mail letter over one ounce and under 3.5 ounces (metered rate)
0.81 (2 oz)
1.05 (3 oz)
1.29 (3.5 oz)
Additional 0.20 per ounce
One-ounce flat (large envelope)
1.20
1.16
Flats over one ounce
1.44 (2 oz)
1.68 (3 oz)
1.92 (4 oz)
2.16 (5 oz)
2.40 (6 oz)
2.64 (7 oz)
2.88 (8 oz)
3.12 (9 oz)
3.36 (10 oz)
3.60 (11 oz)
3.84 (12 oz)
4.08 (13 oz)
1.36 (2 oz)
1.56 (3 oz)
1.76 (4 oz)
1.96 (5 oz)
2.16 (6 oz)
2.36 (7 oz)
2.56 (8 oz)
2.76 (9 oz)
2.96 (10 oz)
3.16 (11 oz)
3.36 (12 oz)
3.56 (13 oz)
Restricted delivery service
$10.35($4.00 Certified Mail fee + $6.35)
$9.75($3.75 Certified Mail fee + 6.00)
Return Receipt Costs
A return receipt is proof of delivery indicating that the item you sent reached the recipient. This written confirmation is often needed when delivering essential documents, such as tax forms, legal documents, and medical records.
Return receipts can be sent as hard copies, costing an additional $3.25, or as electronic confirmation for only $0.90.
Postage Costs
Certified Mail is an additional service to the postage you pay to mail or send your item. Sending a letter can cost $0.60, while a typical package fee is from $2.00 to $200, depending on the weight and size.
To keep postage costs down, consider the following practices:
Use a postage meter.
Use flat rate shipping whenever possible.
For example, using metered instead of stamped postage can lower your postage costs from $0.60 to $0.57, a 5% savings on every letter you send.
When using Priority Mail Express or Priority Mail flat rate shipping, consider paying one flat rate when sending items through Certified Mail, regardless of package weight.
Additionally, purchasing Certified Mail labels online rather than going to the post office can save you the costs of mailing with the traditional green cards and forms.
Who Sends Certified Mail and Why?
Anyone can send Certified Mail. However, sending such mail is more common among businesses than individuals.
Attorneys, debtors, the Internal Revenue System (IRS), and courts sending jury duty summons are some entities who typically send Certified Mail.
The relative security of this mail type makes Certified Mail excellent for sending legal documents. The court can also use these certified tracking receipts as evidence in court proceedings.
Why You Should Use Certified Mail
When deciding whether or not to use Certified Mail to send your item, you should consider the following benefits of this particular service:
Ensures That The Item Is Delivered
There is a likelihood that regular mail can get lost easily. USPS handles so many letters that there is no guarantee a particular mail makes it to its intended destination.
With Certified Mail, you can guarantee that your item does not get lost. Furthermore, with a delivery confirmation receipt, you can know the exact date and time your recipient receives your item.
Receives Proof of Postage
Sending an item through Certified Mail requires you to complete a mail form to obtain proof of postage. For documents such as taxes or legal documents, Certified Mail is one way to guarantee that these documents will reach the desired location.
Tracks Your Item
When you send Certified Mail, USPS gives you a tracking number so you can track the status of your mail and follow your item throughout the entire process. You can monitor where your item is at any time.
Maintains Your Records
USPS maintains Certified Mail certificates for up to 10 years. This duration lets you confirm or dispute any future claims made for or against you.
Provides an Extra Layer of Security
When sending important documents, you want to ensure that only your intended recipient receives your mail and that no unauthorized individuals tamper with it during transit.
Certified Mail provides a relative level of security on your documents so that they get delivered to the correct destination and received by the right individual.
When to Use Certified Mail
If you need a USPS service that provides the sender proof of mailing receipt, you should consider using Certified Mail.
Furthermore, if you need to track your mail, USPS Tracking provides the sender with an electronic notification. This notification lets you know that you made a delivery attempt and informs you of when the Certified Mail gets delivered.
Certified Mail also has additional options, including return receipts that provide delivery evidence in the form of a recipient-signed postcard or an email with an electronic copy of the recipient's signature.
How Long Does Certified Mail Take?
Certified Mail usually takes about two to five business days. However, you can deliver this mail sooner if you choose Priority Mail.
The postal service in the United States is more than just delivering mail to your loved ones. FindPostOffice.org provides information on other USPS services such as USPS Tracking, shipping calculator, and address change. Search for a post office by state, city, or ZIP code using FindPostOffice.org's easy-to-use online search tool.
How Do You Send USPS Certified Mail?
You can send Certified Mail from the post office or online. The following are the steps to send Certified Mail using these two methods:
How to Send USPS Certified Mail From Your Post Office
Sending Certified Mail from the post office involves the following steps:
Go to Your Nearest Post Office
After arriving at the post office, you must complete the Certified Mail Form 3800 (PS Form 3800), which has a green and white sticker with a barcode. This barcode lets USPS track your mailpiece during the mailing process.
PS Form 3800 has a perforated edge, which serves as the receipt you should keep as proof of postage.
After acquiring this form, you must fill out the required information, including your recipient's name and address.
Pop the Sticker On
Peel off the Certified Mail sticker from the backing paper, and place the sticker on the top edge of the envelope you will mail. Ensure that the address area is on the left side when affixing the sticker on the front.
Additionally, ensure sufficient room for postage stamps on the right side of the envelope. If you send a package, there is no need to worry about this space since you can affix the sticker on the left side of the address.
Pay the Right Postage Fee
Postage fees vary on several factors, such as the type of item, weight, and type of mail. Important things to note when sending Certified Mail are the following:
First Class Mail: Must weigh no more than 13 ounces.
Priority Mail: Must be delivered within two or three days.
Consider Whether You Will Use Restricted Delivery
If you select the restricted delivery option, the intended recipient must receive your mail piece. Choosing this option requires you to sign the part of the form intended for these restrictions.
Consider Whether You Will Use the Receipt Service
If you choose to send Certified Mail with a return receipt, you will receive a written confirmation with an attached recipient's signature upon delivery of your item. You can obtain this receipt through any of the following ways:
Postal service: Receive a physical receipt.
Email: Receive an electronic receipt of the delivery in your email.
PDF: Receive an electronic image file that you can print easily.
Keep Your Records
Ensure that all your documents are in a safe place. USPS will stamp your receipt with the mailing date, so you can conveniently arrange your files in order.
Look at the Delivery Information Online
You can check whether or not your mail piece has been delivered by visiting the USPS website. The post office usually keeps a record of the recipient's signature, which you can also find on the website.
How to Send Certified Mail Online
To send Certified Mail online, you need to perform the following steps:
Sign Up for an Account With a Mailing Website of Your Choice
Before sending Certified Mail online, the first step is to sign up for an online mail account. There are several websites you can choose from that provide this service. Ensure you only use a legitimate and reliable website when sending Certified Mail.
Some questionable sites might charge monthly fees. These fees are unacceptable and may indicate that the website is a scam mail service.
Write and Prepare Your Letter to Be Sent
Type your letter or correspondence on a word processing program of choice. You can print your letter and then sign it if needed.
Scan Your Document
If you signed your document, scan it and save the file. Review the file to ensure the document is clear and readable.
Upload the Scanned Document to Your Chosen Mailing Website
After confirming your document contains correct and readable information, you must upload the file onto the mailing service website where you registered in the first step.
This mailing service will then address and send the letter to your recipient. If needed, the service can also print the letter.
Keep a Copy for Your Records
Upon receiving your proof of mailing, keep it in a secure place for your records. You also need to keep the proof of delivery provided by the USPS.
How to Track Certified Mail
Tracking Certified Mail is similar to tracking regular mail and packages. When sending your Certified Mail, USPS will provide you with a tracking number attached to your delivery.
Once you have the number, you can utilize the USPS Tracking on the USPS website and input your tracking number. You can then trace and monitor your mail's journey from the post office to the destination.
Some Things to Remember About Receiving Certified Mail
Although anyone can send Certified Mail, certain entities, such as bill collectors, frequently use this mail service. The IRS can also send you a bill through Certified Mail for taxes owed. When you receive a jury duty summons, the court uses Certified Mail to send this letter.
Such mail from these entities can make individuals anxious to receive Certified Mail.
However, receiving Certified Mail should not always be a cause for panic. For example, you might receive a certified letter from a lawyer handing you a check containing extra cash from an estranged relative.
Restricted Items
USPS implements restrictions for certain items, meaning you can send these items under specific rules and conditions. These restricted items include the following:
Aerosols, including propane, butane, and fire extinguishers
Alcoholic beverages, including wine, liquor, and beer
Cigarettes, cigars, and tobacco
Cremated remains
Dry ice
Firearms
Glues
Hand sanitizers
Hemp products, including cannabidiol (CBD)
Lithium batteries, such as lithium alloy or lithium metal cells
Live animals, including poultry, reptiles, bees
Matches, such as strike-anywhere or safety matches
Medicines and prescription drugs
Nail polish
Paints, such as latex, water-based, or combustible paint
Perfumes
Perishable items, including food, plants, or live animals
Poisons
FAQs
What is the difference between Registered Mail and Certified Mail? Is Registered Mail safer than Certified Mail?
Registered Mail provides updates throughout the entire shipment process. On the other hand, Certified Mail sends you proof of delivery and shipment only.
With Registered Mail, you can receive updates after each USPS employee hands off your item. This extra security layer can give you peace of mind, knowing your package has a higher chance of arriving safely to your recipient.
Can you send Certified Mail to a P.O. Box?
You can mail Certified Mail to a post office (P.O.) box, and the process is simple. Simply address your mail using your recipient's P.O. box address.
What is Registered Mail?
Registered Mail is the most secure USPS mail service option.
Each time the package gets handed to a new employee or carrier, they sign the item, and the system notifies the customer.
This option is appropriate for customers sending valuable or irreplaceable items through the mail. With added insurance as an option, senders can insure their mail piece up to $50,000, depending on the item's declared value.
What happens if the recipient does not sign for a certified package?
The USPS delivery personnel cannot leave Certified Mail without a signature at the recipient's location. If no one is home to receive the item, the postal worker will leave a note indicating the attempted delivery.
USPS makes one delivery attempt only. If no one receives the item, the carrier returns it to the nearest post office. The sender can then let someone else pick up the item unless it was sent through restricted delivery.
In case of restricted delivery, the Certified Mail recipient must go to the post office and present their identification to pick up the package.
The post office can keep undelivered Certified Mail for 15 days before returning it to the sender.
What is the difference between USPS Tracking and Certified Mail?
USPS Tracking is a service that provides updates of an item's status and location, including the delivery date and time, as the item travels to its destination.
You can use USPS Tracking for any mail item with a USPS tracking number. Simply input this number into the USPS Tracking search box.
On the other hand, Certified Mail is a mailing service that lets you send items and see when USPS delivers your mail or makes a delivery attempt.
Combined with a return receipt, Certified Mail allows you to obtain the signature of the individual who receives the mail.
Is Certified Mail eligible for a refund?
Although Certified Mail costs less than Registered Mail, Certified Mail is still relatively expensive. Fortunately, a shipper sending Certified Mail can qualify for a service fee refund. This refund only applies when you have not received the mail receipt after 30 days. USPS can refund the service fee, not the postage fee.
References