USPS Hold Mail Request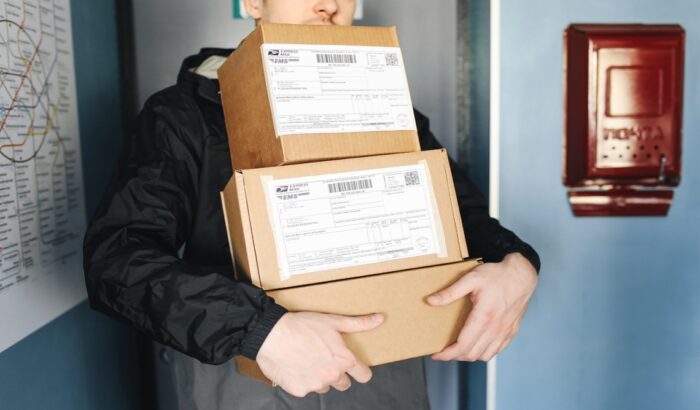 What if you are leaving to have that extended vacation you have dreamed of all these years? But you are worried about what will happen to all the deliveries, packages, and mailpieces sent to your home when you are away. If this is your current issue, this article is for you.
How can you manage your package deliveries if you plan to go on a month-long vacation? Can USPS help in storing mail? If such a service exists, how do you sign up, and how can it help you when you are not home?
This article gives information about a service provided by the USPS called the Hold Mail service, which can help people going on long vacations. 
This article also shows how to sign up for this service and will explain how the Hold Mail service can help when you are not home.
Holding your mail requires the help of the post office near you, so you will need to know the postal office that handles your mail, especially if you are on vacation.
You can check out FindPostOffice.org. This website provides information and pinpoints the location of all 31,330 post offices in the United States. Find the post office nearest you using our tool.
USPS Hold Mail: The Basics
When you go on an extended vacation, you will want someone looking out for your mail or packages that will be delivered to your home while you are away.
You may ask your neighbor to help you, have someone stay in your home to receive the packages, or limit your vacation time to a few days.
But you can also use the USPS Hold Mail service to help safeguard your packages while away.
This service will hold your mail and packages in a safe location in the post office for up to 30 days. You can request this service at your local post office whether you are in California, Florida, Pennsylvania, Georgia, North Carolina, or even in Alaska, Hawaii, and other states 
USPS Hold Mail Service Stops Mail Delivery From 3 And 30 Days
You can let your local post office hold your mailpieces or packages in their facilities. Through the Hold Mail service, you can also suspend deliveries to your mailing address and never worry about your mail piling up in your mailbox while you are away.
How Does USPS Hold Mail Work?
Here is information on how the USPS Hold Mail service works. If you have more questions about the local officers of the U.S. Postal Service, you can visit the USPS website or FindPostOffice.org. These websites provide information about other post offices in the country.
Check to Ensure Hold Mail Is Available for You
You can head to your local post office and check if this service is available.
You will have to complete an online form, which you can access from the USPS website. Just remember that the service holds mail per address and not per individual.
So, if you have several people in your home or residence, you need their consent before registering them in this service.
Submit Your Request
You will need to fill out Form 8076, which authorizes USPS to hold your mail on the specified dates that you will indicate. Keep the confirmation number on file before submitting your form, just in case you need it for future changes.
Once you have accomplished the request for Hold Mail service, you can send it online or at the local post office. A convenient way to make this request is online. You can easily change the information you provide without any hassle.
You can contact 1-800-ASK-USPS for more information about the Hold Mail service.
Create or Access Your Online Account
Though you can do transactions at your local post office, creating an online USPS account is also convenient.
Aside from requesting to hold your mail, there are other things you can do with your USPS account. You can print shipping labels, request pickups, and get custom forms online without visiting your post office. 
Just note that if you are creating an account for a family member, you will need two security questions, the family member's email address, phone number, and home address.
Verify Identity
An added security for the Hold Mail service was established last January 2020. You will need to verify your identity through your mobile device before submitting a request. USPS placed this extra security to avoid identity theft.
Choose Your Dates
Once you have set up an account, verified your identity, and checked the availability of the Hold Mail service in your area, you can now pick the start and end date to hold your mail.
The post office will hold your mailpieces for 3 to 30 days. Your mail and packages will be stored in the post office until you pick them up.
Decide How You Will Get Your Mailpieces Once Your Hold Mail Service Ends
When you reach the end of your hold date, you can choose how to receive the packages. You can pick the items up at your local post office or deliver them to your address. 
You will have to show acceptable forms of identification before the held items are released to you.
Delivery Returns to Its Original Schedule a Day After Your End Hold Date
After the hold date, the postal service will usually go back to delivering your mail or package to your address. This is the standard process for the Hold Mail service.
Who Can Request a USPS Hold Mail Service?
Anyone with an eligible address or the address of an authorized agent can submit a Hold Mail request. You can also have a third party submit a request on your behalf. You just need to provide authorization and all the needed information to accomplish the request.
How Can I Submit a USPS Hold Mail Request?
There are three main ways of submitting a USPS Hold Mail request. One is through the USPS website. The other way is visiting the post office, filing a request form, and submitting it in person. The last method is to request the service over the phone.
How to Request a Hold Mail Service Over the Phone
You can request this service over the phone by calling 1-800-ASK-USPS (1-800-275-8777). You need to accomplish the request one day before your scheduled date when you want the post office to start holding your mail.
Alternatively, you can call your local post office through its office number for faster transactions.
How to Request for Hold Mail Service at the Post Office
When you want to submit a Hold Mail request in person, you can visit the nearest post office that handles your mail. You can request a form, fill it out and submit it alongside your identification papers.
How to Submit a Hold Mail Request Online
You can head to the USPS website and choose the Hold Mail request. You are then given an online form to complete.
After completing the form, you can submit it along with the specified date you want the post office to hold your mail.
The only requirement for an online request is an account on the USPS website and verified identification.
USPS Hold Mail Customer Verification
Customer verification is essential for USPS Hold Mail requests as it adds security and safety for customers. Here are other benefits and insights on customer verification:
Improved Online Security
Online security is essential for a company like the USPS. Millions of people sign up on the USPS website, and visitors often provide their personal information.
USPS now provides greater protection by improving its website's online security and has changed online forms, including the USPS Hold Mail requests done online.
The website now requires identity verification before the request is approved.
Identity Verification Through Informed Delivery
Upon verification, you can create or sign into your USPS.com account. You can also sign up for the free USPS Informed Delivery feature.
If you are done doing these processes, you will not need to do them again. You can do many things after signing up for the Informed Delivery system.
Informed Delivery by USPS
Using the free Informed Delivery service lets you monitor your mail delivery. You will see what packages you are receiving and get notified of the mail or parcels delivered to your address every morning.
The Informed Delivery system is handy when you are on vacation. You can also check for any incoming class mail or regular mail through this service.
Limitations of USPS Informed Delivery
There are limitations to the Informed Delivery system because the USPS can only scan letter-sized mailpieces in its automated equipment.
Moreover, because of the simultaneous scanning of packages, it is always crucial that packages are correctly scanned to avoid problems.
How to Enroll in USPS Informed Delivery
You can quickly sign up for USPS Informed Delivery in three steps:
What if I Am Gone Longer Than 30 Days?
A Hold Mail request can keep your accumulated mail for 3 to 30 days. If you are gone from home for more than 30 days, you can still enjoy this service by using mail forwarding services.
Mail forwarding is a service where you provide the post office with a new address, and a letter carrier will deliver the mail instead of your address.
If You Are Wondering What to Do With Your Mailpieces While on Vacation
The USPS Hold Mail service is the solution to one of the main problems of vacationers. You do not have to worry that your mail will pile up in front of your lawn while you are away.
You can also inform the postal service to hold your mail in a P.O. box instead of delivering it to your address. The post office will now safeguard the held mail until you pick them up when you return.
What Else Should I Know About USPS Hold Mail?
When you are planning to request the United States Postal Service to hold your mail for 30 days, keep the following in mind:
File a holding mail request ahead of time
Plan how to retrieve all of the accumulated mail. You can ask the post office's customer care center for help.
Ask a neighbor or someone you trust to check your lawn for packages and hold them for safekeeping
FAQs
Who can pick up your mail?
You can pick up your mail yourself or an authorized person, as long as they have an identification card and authorization letter from you.
Can one edit a USPS mail hold after you have ordered one?
Yes, you can. When you fill out a request online, you can easily edit it online. If you have these problems, you can contact USPS customer care for help.
How do I edit, cancel or change a USPS hold mail request?
When making the request online, you can edit, change or cancel the request by using your confirmation number.
If you have yet to receive your confirmation number, you should contact customer service and ask for assistance.
You can also visit the post office personally and update your request there or over the phone.
How long can you request a mail hold?
The USPS Hold Mail service will hold your mail for 3 to 30 days. All mail deliveries to your address are suspended during this period, and everything sent to you will be held inside the post office.
Can I authorize others to pick up my USPS hold mail?
Yes, you can. You just need to give the person an authorization letter and acceptable forms of identification for them to pick up your mail on your behalf.
How do I receive mail when my hold mail request ends?
You can get it yourself or deliver it to your address when you return from vacation.
Can I pick up my held mail earlier than initially requested?
When you pick up your held mail earlier than specified in your request, the mail-holding request automatically ends, and regular mailing delivery restarts.
My USPS hold mail did not start or stop as requested.
If this happens, you should contact the USPS customer care service to get more information on how to proceed with this problem.
How will a change of address affect USPS hold mail?
You can proceed with the hold mail request when you live in a new address. You can cancel the request when you are back at the address specified in the Hold Mail request.
But you cannot request a Hold Mail service for an address where you do not live or have no authority provided by the residents of that address.
Why can't USPS verify my identity online?
When you encounter this situation, you can request your identity verification code to be mailed to you. You can request this at the USPS website. The letter may take 3 to 5 days to arrive at your address.
You can also quickly head to your local post office and verify your identity in person, which is faster, if applicable.
Where do you pick up the mail that is being held?
You can visit the postal office responsible for delivering your mail or packages to your address. All of the mail held during the entire duration of your request are stored in their facility. You can pick it up at the same post office.
How do I hold my mail for three months?
You can have your held mail go through a premium forwarding service to another address and be held for another 30 days. But after that, you should have someone to pick up your packages.