USPS Lost Package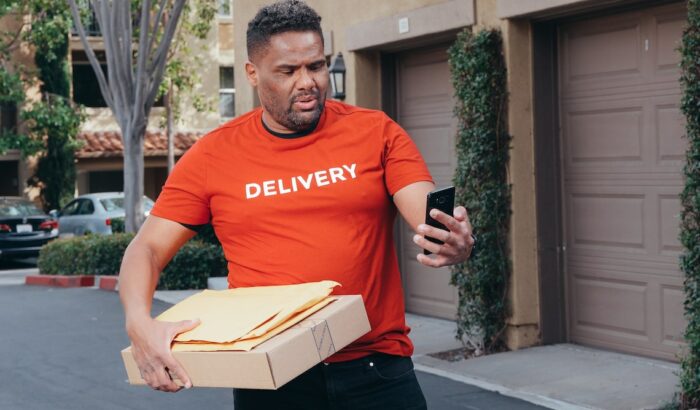 Have you experienced losing a package after shipping it off to your customer or mailing a letter to your loved one, but it got lost during the delivery?
People who have lost a package during its delivery find it frustrating and a hassle, which is why USPS has provided a service to handle lost mailpieces and packages.
Have you lost a package with USPS? Do you want to know the steps you should take to find it? Do you need clarification about when a package is treated as lost or missing?
This article offers a step-by-step guide on what to do when you lose a package with USPS. This article also discusses when mail is considered lost or missing.
Additionally, this write-up provides an overview of the USPS recovery process for missing or lost packages and how you can access this service to find your lost package.
Do you need to find the location of different post offices in the United States, especially if you need to find a lost package?
You can check out FindPostOffice.org. This online search tool provides information and pinpoints the location of all 31,330 post offices in the United States. Find the post office nearest you using our website.
When Is a Package Officially Lost With USPS?
Losing a package or mail is not easy to experience, especially when that item is essential. In USPS, because of the volume of daily letters and packages, they have set a time frame on when they consider a package lost.
For most delivery services provided by USPS, you can file a lost package claim at least seven days after the date of mailing.
USPS completes most deliveries 2 to 3 days after mailing, so seven days is enough time to consider the package lost.
Missing Mail Definition
USPS defines missing or lost mail as a package that has yet to reach its destination during the delivery date. This definition applies to all late, lost, and undelivered packages.
Does USPS Look for Lost Packages?
The U.S. Postal Service is one of the vital institutions in the country. They continuously improve their services to cater to the increasing demands in deliveries.
Packages are taken care of by the postal service, and claims of USPS lost packages are addressed after you have filed a claim within 60 days of the package being missing.
What to Do if Your USPS Package Is Lost
USPS handles more than 20 million mailpieces per hour, totaling almost 146 billion mail items yearly.
With this huge volume of items, it is almost inevitable that mail can go missing. Because of this possibility, USPS has created a process to address lost or missing packages.
Typical Causes of Lost USPS Packages
According to USPS, the most common cause of lost packages is because address labels can fall off, get smudged, or become illegible.
To avoid this problem, USPS advises senders to include extra address labels inside the package. Doing this makes it easier for the delivery company to open the package, place a new shipping label, and not return the entire item to the sender.
What Kind of Mail Is Eligible for Search?
USPS tries to respond to all lost and missing package claims. The company returns all lost items with a good address match, though USPS does not guarantee that all parcels will be returned after a lost mailpiece claim has been filed.
Some items are not eligible for search. Moreover, even if the package has been recovered, it may not be returned to the sender for the recipient's safety.
Items that cannot be returned to the sender are the following:
Opened hair or beauty products
Over-the-counter drugs or medication
Perishables items like food
Handguns or firearms that can be concealed
Firearms like pistols and revolvers will be returned to the licensed dealer.
What to Do if Your Package Is Missing or Not Delivered
If you think your package is lost or missing, here is a list of what to do and what not to do:
The Do's
Always contact USPS about your lost, missing, or undelivered packages.
Fill out the USPS help request form.
Always keep receipts, shipping confirmation emails, order confirmation numbers, and tracking information.
If the package comes from a retail store, contact them about the package status and request for refund or replacement.
Always keep your item's proof of value.
Lastly, you can file a claim for a missing item as a final measure.
The Don'ts
Do not let your missing package or mail remain unreported to the USPS. The more missing cases are reported, the sooner a solution can be created.
Do not let thieves steal your mail. Ensure that there is security around your premises to avoid stolen packages.
If you think your package has been stolen, do not forget to file a police report. Report it directly to the police and submit any evidence, like video footage of your security camera, to help speed up the investigation.
Do not be shy around your community. Cooperate with neighbors to safeguard your packages from getting stolen.
Find Missing Mail
Here is a step-by-step guide to finding your missing mail through the USPS help system. If you think your package needs to be recovered or included, or when your parcel did not arrive on time, feel free to do the following steps.
How to Start Your Search
When you start your search, you can do it by visiting the USPS website and following the company's process to recover any package or mail lost.
Check the Current Status
The first thing you can do when your package is lost is to check its status. You can do this by going to the USPS tracking service to check the package status. You need a tracking number for this service.
Complete a Help Request Form
It is best to fill out a help request form before sending a domestic claim email. After you have completed a request form, it will be sent to your local post office to help you locate and possibly retrieve your lost package.
How to Complete the USPS Help Request Form
You can visit the USPS website, type in your tracking number, and fill out the online form. You will only need to type in the details needed and submit it online.
Submit a Missing Mail Search Request
After you have sent a help request form and have yet to receive any news about your request after seven business days, you can send a missing mail search request.
How to Submit a USPS Missing Mail Search Request
To submit a missing mail search request, you must have a USPS account and go through the process.
USPS Mail Search
The USPS mail search is the post office's system of finding and retrieving lost and missing mailpieces that somehow got misplaced during transit. The next part is a guide on how to use this helpful service.
How a Missing Mail Search Request Works
Once you submit your request, USPS will send a confirmation email. You will also receive periodic updates about the status of your search request.
When your package or mail is found, it will be sent to you or the address specified on your request. However, there are instances where packages are not retrieved, and some items cannot be sent back because of safety concerns.
How to File a Missing Mail Search Request
When you file a search request, you will need to give essential information to make the process easier. Here are the following details that you need to provide:
The sender and recipient's mailing address
Container size and type or envelope you have used
Unique and identifying information like your USPS tracking number, mailing date from your mailing receipt, or a label receipt
A description of the contents of a package
Clear pictures of the item's contents
When Can I File a Missing Mail Search Request?
When you are sure that your package is lost or missing, you can file a search request seven days after you have mailed your item. It is best to report the missing parcel early to ensure its timely delivery.
You can file anywhere from 7 days to 365 days from the mailing date. However, filing a search request as soon as possible is best.
How Do I Check the Status of My Missing Mail Search Request?
For better customer communication, USPS has provided six labels describing your package's status during delivery. These labels are the following:
Accepted or received: When you get this status confirmation, your request has been received by the postal service and is undergoing the search process.
Mailpiece found: You will get this status when your parcel has been found, identified, and retrieved. If the package can be delivered, it will be wrapped again and mailed to the recipient.
Expired: When your search form has expired, the postal service will no longer run for matches in their search system.
Saved as draft: When you have this status, your request has been saved and will be completed later.
Rejected: This status appears when the search request is rejected for reasons like a duplicate request.
Canceled: This status shows when you have decided to cancel the search request.
Can I Include Multiple Items in My Missing Mail Search Request?
When you have multiple items in your lost packages, you can place those items in a search request.
You need to have a description of each item inside your package. For multiple mailpieces, you will need to file separate search requests for each package that is lost.
Can I Edit a Submitted Search Request?
When you have submitted your request, if there are details you want to change, you can only edit the missing items in the mailpiece and its description.
You are not allowed to edit other information aside from changing the list of items that are lost. If there is more than one mistake that you want to edit, you can cancel the request and submit a new one instead.
How Do I Cancel a Search Request?
You can cancel your search request after submitting it online. You only need to head to the history page, find the submitted request section and hit cancel.
Once you cancel your request, USPS will no longer run searches, and no further notifications will be sent to you.
Check Out if You Can File an Insurance Payout for a Lost Shipment
You can file a USPS insurance complaint if you have mailed your item through the Priority Mail service, but only after 15 days have gone after the shipping notification. You can get a full refund if you have mailed your item through Priority Mail Express.
For international deliveries, third-party shipping companies file their lost or missing package complaint 40 days after the shipping or delivery date.
How to File a Refund or Insurance Claim
Filing a refund or insurance claim is similar to filing a search request. You only need to visit the USPS website, input all the necessary information, and submit.
Requesting a Refund
When you request a refund, you will need to submit the following documents for the process to work:
File a Claim
When your package or mailpiece has insurance, you can file a claim if it is lost or missing. When you experience these problems, USPS urges you to file a claim immediately. You can only file an insurance claim 60 days after the mailing date.
How to File a Claim
Filing a claim is a process that you need to follow. There are requirements, filing periods, and documents that you need to prepare for you to submit a claim.
Below are three steps on how to file a claim with the USPS.
Step 1: Check Filing Periods
There are different filing periods for each USPS service. Here are the following filing periods for each USPS service.
Priority Mail Express: File after 7 days but not after 60 days
Priority Mail Express COD: File after 15 days but not after 60 days
Priority Mail: File after 15 days but not after 60 days
Insured Mail: File after 15 days but not after 60 days
Collect on Delivery (COD): File after 15 days but not after 60 days
Registered Mail and Registered COD Mail: File after 15 days but not after 60 days
APO/FPO Priority Mail Express Military Service: File after 21 days but not after 180 days
APO/FPO/DPO Insured Mail, Registered Mail (Priority Mail, First-Class Mail, First-Class Package Service – Retail, SAM, or PAL): File after 46 days but not after 1 year
APO/FPO/DPO Insured Mail (Surface only): File after 75 days but not after 1 year
You can always visit the USPS website to learn more about their other services and their claiming process.
Step 2: Gather Your Documents
After learning when to file a claim, you need to gather the following documents:
Evidence of insurance purchase
Original mailing receipt at the time of mailing
Packaging that shows the sender's name and address and insurance label
Print out or electronic proof of online label record and insurance purchase
Paid bill of sale or invoice
Estimate of repair costs and statement of value from a reputable dealer
Credit card billing statement
Receipt of costs for the reconstruction of nonnegotiable documents
Printouts of the online transaction that identifies the buyer and seller, date of transaction, the price paid, item description, and assurance of completed transaction
Do not discard the original packaging and its contents until the claim is settled
Do not throw out the damaged items
Do not reship undamaged goods included in the mailpiece with the damaged item
Agree to provide all proof of damage when asked by the local post office facility
Step 3: File Your Claim
After completing all the documents and learning the appropriate filling dates, you can file your claim through the USPS website. Once you submit the requirements, USPS will start the claim process.
After You File – Next Steps
When the claim process has started, there are things that you will need to do, especially when the result of your claims arrives.
Claims Decisions
The first thing that will result from your claim request is getting a decision. The time you will get these results may vary depending on the type of claims you have requested.
Claim decision time may vary depending on whether the item is damaged or lost.
USPS processes damaged item claims faster compared to lost or missing packages.
USPS conducts a missing mail search before processing a lost mail claim.
Approved Claims
According to the USPS website, approved claims involve two things.
You may be approved for a partial or complete refund and receive payment in 7 to 10 business days.
USPS does not pay refunds higher than the item's actual value.
Denied Claims
According to the USPS website, denied claims also involve two things.
Your claim may be denied entirely or partially.
USPS will provide the reasons for the denial.
Making an Appeal
When your claim is denied, you can still make an appeal and hope for a reversal in the decision. But you must only file the appeal within 30 days after receiving the denial decision.
First Appeal
On your first appeal, you should provide the reasons why you contest the decision and provide new documentation to support your case. You need to file the appeal through the USPS website.
Final Appeal
After filing an appeal and the company still rejects the claim, you can still file one last appeal within 30 days of receiving the decision. You need to follow the same procedure as the first appeal and wait for their final decision.
USPS Mail Recovery Center
The United States Postal Service is a vast institution that manages the mail and package deliveries of millions of people in the United States. It is one of the oldest institutions in the country and remains an essential part of American society.
Sometimes, handling millions of packages a day may result in lost or missing mailpieces. It is the reason for creating the Mail Recovery Center, which handles these kinds of problems.
What Happens if My Lost Package Is Recovered?
When your mail or package is recovered, the postal service will repackage your item and send it to the address you indicated in the search request form. You will then be notified that your mail or package has been found.
What Happens if My Lost Mail Is Not Found?
USPS will continue to run the mail search until it the request expires.
If the item is still not found, you will receive an email notification that the service cannot find your item, the process then stops, and your search request gets the "expired" label.
Package Guard Guide to a Missing UPS Package
You should head over to their website for missing UPS packages and view the policies about missing or lost packages.
The missing mail search process is almost similar, the only difference being when you can file a search or claim request.
You Are the Recipient of a Missing UPS Package
You should contact the shipper if you are the recipient to inform them that you have not received the package. UPS service will work with the shipper to find your missing or lost package. You will also work alongside the sender to determine where the problem lies.
You Are the Shipper of a Missing UPS Package
If you are the shipper, the recipient will contact you and inform the lost or missing package.
You must contact UPS service at least 24 hours after the delivery window to report the missing or lost package. The company will then do a search after receiving your report. If found, it will be delivered to the recipient.
You will move to the refund request if the package still needs to be found. You need to provide the necessary documents to determine if you can get a refund. If approved, payment will be sent to you.
Who Is Responsible if USPS Loses Package?
USPS works with shippers and recipients to find lost and missing packages.
The shipping company provides the services needed to locate and retrieve undelivered, missing, damaged, and lost mailpieces.
Packages get lost for many reasons, and USPS focuses on helping you find your package.
How Do You Avoid USPS Missed Packages?
Lost and missing packages are almost bound to happen at some point, mainly due to the millions of mailpieces handled by the USPS daily.
But you can minimize lost or missing packages by ensuring that the labels are firmly attached to the package, as most missing items are due to broken labels.
Aside from this, you should always ensure safety in your area, protect your packages from theft, and communicate with trusted sellers when doing transactions online.