USPS Overnight Shipping Cost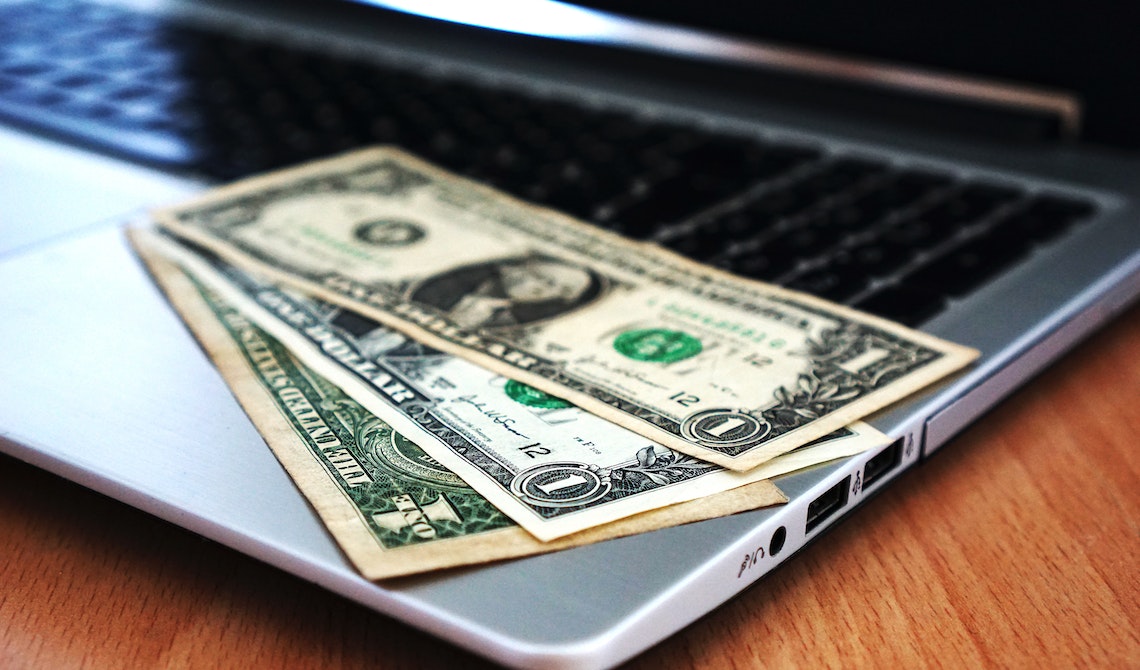 The United States Postal Service (USPS) earned a $77 billion operating revenue in 2021. From this figure, $14.3 billion came from USPS Priority Mail services' profits.
How much does USPS overnight shipping cost? Is USPS Priority Mail Express reliable as an overnight delivery service? What packages can you send through USPS overnight shipping?
This article explains the costs of sending packages through USPS overnight shipping and the most affordable way to ship your mail through this service.
This article also discusses how long USPS overnight shipping takes to deliver, how USPS products are compared to other delivery services, and whether USPS overnight offers weekend deliveries.
Do you need to send mail that needs to arrive at its destination the next day? FindPostOffice.org helps you find a post office near you and links you to a USPS shipping calculator to help you compute the costs of sending overnight mail.
Features and Pricing: USPS Overnight Shipping Cost
By name, USPS does not offer an overnight shipping service. Instead, USPS' Priority Mail Express service is the closest to an overnight guarantee.
This service also offers flat rate shipping options for items with a specific weight and shape.
Package Dimensions
Aside from sending items with a 70-pound (lbs) maximum package weight, USPS Priority Mail Express has the following package dimensions:
Flat rate envelopes: 12 ½ x 9 ½ inches
Legal flat rate envelopes: 15 x 9 ½ inches
Padded flat rate envelopes: 12 ½ x 9 ½ inches
Pay One Price for Using USPS Priority Mail Express Flat Rate Envelopes
The USPS Priority Mail Express provides flat-rate pricing for envelopes weighing up to 70 lbs that are shipping to domestic locations in the United States.
The overnight flat rate shipping prices are as follows:
Flat rate envelopes: $26.95
Legal flat rate envelopes: $27.10
Padded flat rate envelopes: $27.50
Pay by Weight and Zone (Distance) When Using USPS Priority Mail Express Mailing Boxes
Another way to pay for your package is by determining how much the item weighs and the destination or zone. The maximum weight of the package is 70 lbs.
You can use USPS Priority Mail Express mailing boxes in standard sizes, so you do not need to worry about measuring your mail or packages.
Pay by Weight and Zone (Distance) for Using Your Box
If you prefer using your own box to send your package, you can also pay based on how much the item weighs and how far it is going. The maximum weight is 70 lbs.
When using your own packaging, measure it first to ensure it meets the size standards.
Additional fees apply to large, lightweight packages bigger than one cubic foot (1,728 cubic inches). To calculate the dimensional (DIM) weight rate, multiply the package's length, width, and height, then divide by 166 to get the DIM weight in pounds.
If this weight is more than the actual package weight, you must pay the DIM weight price.
Be careful when calculating your package's dimensions. USPS will charge you a dimension noncompliance fee if you give inaccurate measurements or if you do not pay the correct DIM weight rate.
When sending packages with nonstandard sizes, you need to pay an extra fee. This nonstandard fee applies to packages with the following dimensions:
Length is between 22 and 30 inches: an additional $4
Length is more than 30 inches: an additional $15
Volume exceeds two cubic feet (3,456 cubic inches): an additional $15
The Cheapest Way to Ship With USPS Overnight
The U.S. Postal Service provides a price list based on weight and distance for its Priority Mail Express service so you can estimate how much it will cost to send letters and packages with USPS's overnight shipping.
However, some shipping providers directly partner with USPS, allowing these providers to give discounted shipping rates. You can contact these shippers to get their rates for sending USPS Priority Mail Express.
USPS Overview: Does USPS Have Overnight Shipping? What Is USPS Overnight Shipping?
The Priority Mail Express service is the closest overnight shipping option USPS offers. Priority Mail Express provides next-day shipping for most areas in the United States.
In other places, like rural areas, it can take up to two days for your package to arrive. USPS provides a two-day guarantee to give time for the package to get shipped to those places.
Because there are no faster options to send mail via USPS, you must use the postal service's Priority Mail Express service to ship overnight.
How Does USPS Overnight Work?
Overnight shipping involves dropping off a package and having the courier deliver it to the recipient the next business day.
The package must meet several logistical requirements before it can be shipped overnight successfully.
First, the package must comply with overnight shipping requirements. These requirements include having the package properly sealed, not exceeding size and weight limits, and being dropped off in a mailbox or the post office before the cutoff time.
If you bring your package to the post office after the cutoff time, USPS will not log your package for that business day. Instead, the postal service will assign the package to the next business day's outgoing shipments. This situation will extend the delivery date by at least one day.
Second, the shipping company must have enough room in its facility or the airplane's cargo bay for your package to fit. Having insufficient space can delay your package's shipment.
For example, if you placed a bulk order in an eCommerce store, the airplane may not have enough space for your shipment, leading to its delay.
When your order ships, the courier transports the overnight packages from its shipping facility to the airport, to the distribution centers, and then to the customer.
Third, the shipping company must have an efficient transportation network between the origin and destination. This network makes routing easy and helps deliver the package on time.
Is USPS Overnight Really Overnight? Is USPS Overnight the Same As Next Day?
If your package must arrive the next business day, you should consider USPS overnight shipping through Priority Mail Express as an overnight service.
However, some destinations may take up to two days for the shipment to arrive.
How Long Does Overnight Shipping Take?
Overnight shipping through USPS Priority Mail Express has a guaranteed next-day delivery time or two-day shipping by 6:00 PM.
Is USPS Overnight Reliable?
USPS overnight is a Priority Mail Express service that offers a guaranteed one- to two-day delivery.
If the courier cannot deliver your package as promised, the service has a money-back guarantee that lets you request a refund of the postage within 30 days.
Is USPS Overnight Delivery a Real Benefit?
USPS overnight shipping through Priority Mail Express benefits customers who are sending packages to destinations within a certain distance from the origin.
However, USPS does not offer or guarantee next-day shipping to destinations beyond that distance.
You can use USPS' price calculator to determine if your intended destination qualifies for next-day shipping. Eligible mail or packages will appear under the Priority Mail Express results specifying whether the package is next-day or not.
FindPostOffice.org provides a convenient method for visitors to search for post office locations across the United States. Users can browse through 31,330 USPS retail offices and use various tools such as USPS Tracking, hold mail, and delivery times.
What Is the Cutoff Time for USPS Overnight?
The cutoff time for overnight shipping through the USPS Priority Mail Express service depends on your local post office. Usually, the cutoff time aligns with the office's closing time.
The USPS truck typically leaves at 6:00 PM. So, you should drop off your package at least fifteen minutes before the cutoff time to be safe. You can also ask a USPS clerk when the post office accepts the last deliveries.
What Packaging Is Available for Overnight Shipping?
When sending items through USPS's Priority Mail Express service, you can order certain packaging from them for free.
You can go online and request the packaging on their website to be delivered to your location or picked up at your post office.
Available free packaging on the USPS website includes envelopes, boxes, tubes, and stickers.
Most of these free packaging have a print specifically for USPS Priority Mail Express shipments, meaning your mail is clearly differentiated from other packages.
USPS vs. UPS vs. FedEx Services
Before sending your package through overnight delivery, you should consider comparing the fastest shipping services of USPS, Federal Express (FedEx), and United Parcel Service (UPS).
USPS Priority Mail Express is the guaranteed overnight shipping service. Priority Mail Express differs from regular Priority Mail, which is not guaranteed. Priority Mail Express ships seven days a week, including Sundays, for an additional fee.
Meanwhile, UPS's guaranteed overnight service is Next Day Air. You can choose UPS Next Day Air Early if the package must arrive before 9:30 AM (8:00 AM in some areas). If the item does not need to arrive until 3:00 PM or 4:30 PM, you should consider using UPS Next Day Air Saver.
For FedEx, its guaranteed overnight service is FedEx Overnight. Customers can choose FedEx First Overnight, for delivering their package the following day, or FedEx Priority Overnight, for delivery by 10:30 AM or the afternoon.
There is also FedEx Standard Overnight for packages that must arrive by 3:00 PM or 4:30 PM in rural areas or 8:00 PM in residential destinations.
FAQs About Overnight Shipping Costs
What is Priority Mail Express?
USPS Priority Mail Express provides guaranteed next-day or two-day delivery service by 6:00 PM. Otherwise, you get your money back.
This service provides competitive prices and fast delivery every day to most U.S. addresses and PO boxes.
Does it cost more to ship liquids?
Shipping liquids does not cost additional fees, provided you follow the shipping carrier's regulations, including the package weight and size limitations.
Should I choose an overnight service?
Choosing an overnight service is best if you are mailing urgent items.
Overnight services typically cost higher for shipping companies because this service almost always involves air transportation. Meaning you pay to send your item by air, which is inherently more expensive because airplanes require a lot of fuel and skilled staff to operate those planes.
Is there a flat rate overnight service?
Priority Mail Express is USPS' overnight service with a flat rate shipping option that lets you send items up to 70 lbs to any U.S. state at a fixed price starting from $26.95.
Will overnight shipping be delivered on a Sunday?
USPS overnight shipping allows Sunday delivery for an additional fee of $12.50.
You must pay this added cost at the time of mailing your item. You cannot add the additional cost later.
If you forgot to add the fee, you must wait until the following working day for USPS to deliver the mail.
Can I request an overnight package be delivered on a holiday?
You can request an overnight package delivery for an additional fee of $12.50, the same cost as Sunday delivery.
FindPostOffice.org has an easy-to-use interface and a quick search box to help you look for a post office near you. If you need to send that USPS mail now, search by ZIP code, state, or city, or use your current location to find nearby post offices.
References
United States Postal Service's shipping and packages revenue from FY 2016 to FY 2021, by service
https://www.statista.com/statistics/943318/usps-shipping-packages-revenue-service/