DHL Tracking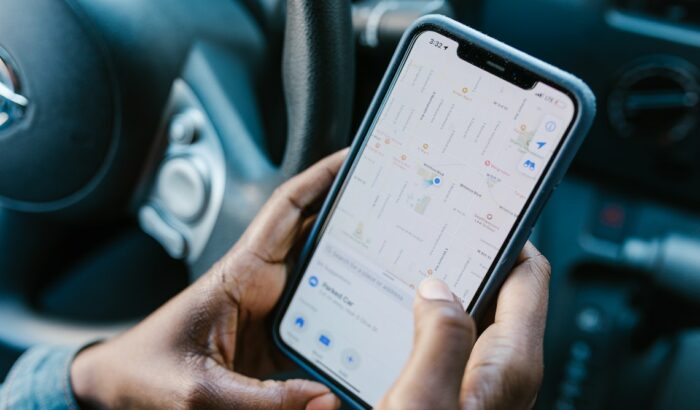 Do you need help finding out information about your DHL package? This article explains the process of DHL tracking and provides general information about the service.
It will also discuss track and trace, tracking internationally, and how to track using your tracking number.
Do you need to send your DHL package to the nearest post office? If you need a way to get to your local post office, FindPostOffice.org offers a solution.
This website can help you locate all 31,330 post offices in the United States, including the one nearest to you.
What Are My DHL Parcel Tracking Options?
DHL is a well-respected courier company that offers customers various shipping options, including real-time tracking.
But many people still turn to Google in search of ways to track their DHL parcels. A frequent question they search for regarding DHL is, "Where is my DHL parcel?"
Tracking DHL parcels has become increasingly accessible, and DHL international tracking is now available through their website.
The company's tracking system provides easy functionality for shippers that need to monitor a single package or parcel.
When customers ship their packages via DHL, they can keep track of their packages on the DHL website.
How To Track an International DHL Package?
If you ship an international package through DHL, you can track it in two ways.
You can track your parcel using a universal tracking system or DHL's website. Either option is an excellent way to see the current status of your DHL package.
To track your DHL package, you must copy and paste the tracking number onto an online tracker or the DHL website.
Both tracking systems will provide results immediately.
How Long Does DHL International Delivery Take?
DHL Express can deliver your packages within one to six business days between major destinations.
Standard services may take longer than the usual timeframe. However, customers can use their tracking number to track the delivery's progress.
DHL Tracking Number
A tracking number or tracking ID is a unique set of numbers and possibly letters assigned to your shipment for national or international tracking.
The shipper or online shop usually provides tracking numbers. Your confirmation email or shipment tracking notification often contains a tracking number or ID.
Feel free to contact the shipping company or online shop you purchased your items if you still have inquiries about your shipment.
How Do I Track DHL Express Using My Tracking Number
DHL provides customers with multiple tracking tools to check the status of international and domestic shipments.
The most efficient way to find out the status of your package is by entering your tracking number on the DHL website.
You can input up to 10 tracking numbers simultaneously. You can also ask about the status of your package through the following options:
Call DHL customer service at 1-800-225-5345
Text DHL ExpressSMS to +44 7720 33 44 55 for international delivery
Email track@dhl.com with your tracking number
Get the DHL Express Mobile App
DHL Express Tracking Number Format
The tracking numbers for DHL may be listed in different formats depending on the service used.
DHL Express: A 10-digit number beginning with 000, JJD01, or a similar variation
DHL Parcel: Similar to the DHL Express, DHL Parcel has a 10-digit number that starts with a 3S, JJD, or JVGL.
DHL eCommerce: The tracking number starts with LX, RX, GM, or up to five letters, usually 10 to 39 characters long.
DHL Global Forwarding: The tracking number for this service usually varies and comes in different formats:

The tracking number may consist of seven numeric digits only
The tracking ID contains one number and two letters, followed by four to six numbers
The number begins with three to four letters, a three-digit carrier code, and ends in a dash followed by eight digits
DHL Express Tracking Details
Below is more information about DHL Express tracking.
What Are Track and Trace?
The track and trace service lets you easily track and follow your parcel's movement through DHL.
DHL Express delivery covers every shipment's journey from beginning to end.
The company also provides a tracking system that allows you to monitor all shipments as they move through the network closely.
Knowing the status of shipments is essential for planning and scheduling. Tracking is also valuable because it helps you identify possible delays during package tracking.
DHL's express tracking service updates your shipment's progress, from when DHL takes possession of the package until the parcel is delivered to the receiver.
Using technologies and streamlined processes gives you a sequential view of what happens to your shipment and an estimated delivery time.
Customs Status
DHL Express has a firm grasp of international customs regulations and procedures.
A smooth and efficient customs clearance process reduces the time your shipments spend in transit. DHL supplies customs clearance services that support the standardization of procedures.
Address of the Receiver: Tips
You should always place the recipient's address in the center of the envelope.
Here is how to place your recipient's address:
Put the recipient's name on the first line.
Write the street name and building number on the second line.
Include your city, state, and ZIP code on the line's final line.
Always remember the standard placement of the recipient's address on the envelope is always in a specific place.
Shipment Number
In most cases, the shipper or online shop will provide you with a tracking number or transaction ID.
If you ordered a product online, you would receive a confirmation of your order and shipment notifications, which include the tracking number or ID.
On-Demand Delivery
In e-commerce, on-demand delivery means consumers can choose where and when they want their products delivered within a specified period. Clients can track their packages at any time and plan accordingly.
Businesses employ a range of resources to get packages into customers' hands quickly and efficiently.
DHL Express is at the forefront of on-demand delivery. Some businesses have found that customers' unavailability can hamper last-minute deliveries.
In recognizing what its customers truly need, the company has given its customers the ability to pick up a parcel on their way home from work or pause deliveries while on vacation.
DHL Tracking Integration With External Systems
DHL Integration Solutions provides online web services integration capabilities that let customers book shipments, track deliveries, and view transit times from over 165 countries.
DHL's shipping solutions let customers seamlessly incorporate DHL services into their websites. Customer service applications and order processing systems are two examples of such tools.
DHL Tracking International
DHL can provide various services through its strong group network and experienced management.
The shipping company makes it easy to ship globally, with cross-border shipping services that cover over 220 countries.
DHL Global Mail
DHL Global Mail offers processing and collection services for non-sorted correspondence. The company also delivers international business mail through the postal networks of destination countries.
Deliveries can be made on a priority or standard basis. DHL Express couriers pick up customers' shipments and sort them into groups at a mailing house in the U.K.
Items are tracked from their source to the destination country's postal network.
DHL Global Mail is a service that enables you to send both personal and business mail.
This service is an inexpensive way to send mail. It can also be a convenient alternative to regular mail when you have bulk shipments or multiple items that need sending at once.
DHL Packet International
DHL Packet International is an economical option for shipping up to 4.4lbs of parcels using the global postal network.
Reliable transit times and simplified postal customs clearance are ideal for lightweight and lower-value items.
DHL Parcel International Standard
DHL Parcel International Standard can ship your products to over 220 countries.
DHL's international shipping expertise, global postal network, and streamlined customs procedures benefit businesses and customers who need to ship their products internationally.
DHL Parcel International Direct
DHL Parcel International Direct provides direct delivery to 210 countries.
This service is the ideal product for cross-border e-commerce. International Direct also offers end–to–end tracking information, delivery confirmation, duty, and tax clearance.
DHL Global Forwarding and Freight
DHL provides standardized, multimodal, and sector-specific freight forwarding services and individualized industrial projects.
Can I Track DHL Package Shipments That Are Free After Ordering Through a Website?
DHL is one of the world's largest courier and shipping delivery companies, with a substantial presence in Europe.
Parcels you order from a European marketplace may be handled by DHL when shipped to your destination.
DHL shipping delivery services include the final leg of a package's journey.
Another courier company handles the shipment before it arrives at its final destination, where DHL takes over to complete the delivery.
However, there are times when DHL handles the parcel first in Europe and then transfers it to another logistics company for international delivery,
This handover is common practice because it allows companies to offer international shipping options when they do not have their in-house fleet to handle the full delivery.
If an online business offers free DHL shipping, tracking is still possible throughout the delivery process.
Can I Track a DHL Parcel With an Email Address?
No. Email addresses cannot be used to track DHL parcels. Customers can email DHL directly if they want more details on the status of their DHL package.
What Is DHL's Hotline?
To track a package by phone, customers can call 1-800-225-5345.
You can track your DHL parcel via phone call 24 hours a day, seven days a week, with costs varying depending on the location of your call.
You can also text +44 7720 334 455 with your waybill number to receive the latest information about your parcel.
How Long Does DHL Take To Update My Parcel?
DHL usually updates the status of all its tracked packages within a few minutes through an electronic device whenever the company receives or sends a package.
What Does My DHL Parcel's Online Tracking Status Mean?
The parcel's status can be viewed when you enter a DHL tracking number. Each status indicates where your DHL parcel is at the moment.
DHL Tracking Notifications/Status
Here is a list of DHL tracking statuses.
In Transit/In Progress: A parcel is being sent to you or the recipient
Arrived at Overseas: The parcel or package has been delivered to its overseas destination
Item is Pre-Advised: A package is waiting to be picked up by the courier
Poste Restante: The package will be held at the post office until it is picked up by one of its intended recipients
Arrival Scan: The package has already been scanned at the courier facility
Redirected: The address on the package was incorrect, so the package needs to be redelivered.
Out for Delivery: This status means the package has arrived at its destination
Cleared Customs: The shipment has been cleared by customs authorities
Unsuccessful Delivery Attempt: Your package was not delivered as scheduled
Returned to Sender: The package is returned because there was a mistake in the order or it was not what you wanted
Why Is My DHL Tracker Not Updating or the Code Not Working?
If the DHL tracking notification remains unchanged, your package may have been transferred to a local courier for delivery.
DHL tracking usually ends once the hand-off has been completed. But you can try to track the DHL parcel again in about 24 to 48 hours.
If you are having trouble with a DHL tracking number, make sure you entered the code correctly on their tracking system.
The tracking number can be difficult to read, but if the correct code is entered into the DHL tracking system, the tracker will find it.
If the DHL tracking number needs to be fixed, customers should contact the e-commerce merchant or shipping company to ensure it is valid.
If DHL tracking number issues are persistent, you can contact DHL directly to resolve the issue.
Why Is My DHL Tracking Number Giving Information for a Shipment That Is Not Mine?
DHL reuses shipment waybill numbers for operational reasons.
Therefore, there are instances when two shipments can appear under the same air waybill number. However, each parcel will be sent to its address.
DHL recommends that customers check the status of their packages until delivery has been confirmed.
Can I Track a DHL Package Without a Tracking Number?
If you do not have a tracking number, contact the shipper or sender to ask for the number.
Your tracking number can help you find out where your package is being held up.
You can enter a reference number if you have one for the service you purchased, such as DHL Express.
DHL Express "Shipment on Hold" Possible Reasons
It is usually no cause for alarm if your package does not clear customs. If you are still worried about this, you can call your courier's customer service hotline.
Here are some possible reasons for your shipment to be held or delayed:
The courier is waiting for the next flight
The courier failed to locate the sender's or recipient's address
The package has to undergo physical inspection, such as trademark or copyright items
The package was sent during holidays and the weekend, delaying the delivery process
The package is for standard shipping, and it is scheduled to go out the day after tomorrow
Waiting to be picked up and delivered locally by courier
When Will My DHL Express Shipment Arrive?
DHL Express can give you an estimated delivery date for your package.
Shipping companies cannot determine the specific time when a shipment will arrive at a specific location.
The volume of mail and parcels varies from day to day. Therefore, delivery times are not always guaranteed.
It is important to note that unusual circumstances, such as traffic or staffing fluctuations, can cause delivery delays.
My Package With DHL Express Is Late? What Should I Do?
Delivery times vary depending on the type of mail. It is also possible that the package is still in transit.
Check the shipment status using the DHL website. This lets you track your shipment as it travels.
You can also contact customer service if the shipment's delivery is outside DHL Express's expected delivery window.
How Do I Find My Tracking Number for My DHL Express Shipment?
The tracking number is given to the shipper when they place their order with DHL Express.
Ask your sender or shipper if you do not have the tracking number.
About DHL
DHL is a global shipping and logistics solutions provider with branches in more than 220 countries.
The company also has approximately 360,000 employees worldwide, DHL provides various mail services and customized solutions for managing shipments.
DHL is a division of the Deutsche Post DHL Group, the world's leading postal and logistics company.
The company's business units include DHL Express, DHL Parcel, DHL Freight, Global Forwarding, and DHL Supply Chain.
DHL Website
Check out the DHL Website for more information about DHL and its services.
If you want to know more about other shipping companies, try asking your local post office by navigating FindPostOffice.org.