Post Office Government Jobs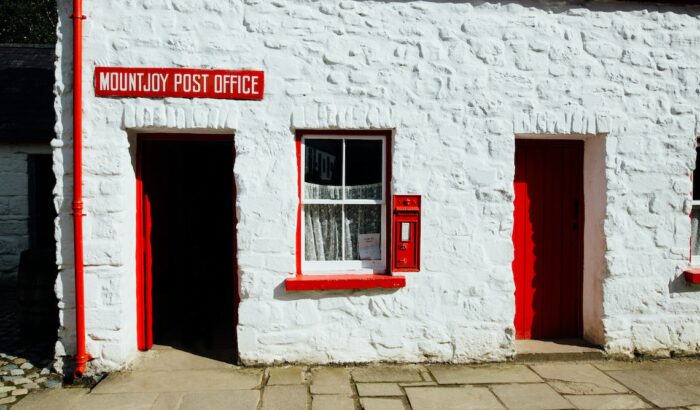 It's a well-known fact that the U.S. Post Office is operated by the federal government, which provides mail delivery throughout the United States and its territories.
But is a USPS (United States Postal Service) post considered a federal government job? What are the jobs available in the post office? What are the qualifications? And what is the hiring process like?
This article will discuss whether a USPS post is a federal government job. It will serve as an introduction to the jobs within the U.S. Post Office. This write-up will also detail specific USPS jobs and the requirements for the post. In addition to helping you prepare for your possible new job opportunity, this article will also address the U.S. Post Office hiring process.
If you're interested in a career with the federal government, consider applying for an opening at your local post office. If you're looking for the nearest post office where you can inquire, try navigating to FindPostOffice.org. This website can help you locate all 31,330 post offices in Austin, San Jose, Miami, San Diego, Columbus, and other cities in the United States.
Is USPS a Federal Government Job?
A USPS post is not considered a federal job. Although the United States Postal Service operates independently from other federal agencies, it is still a part of the U.S. government. The USPS staff receive government interest but are not subject to government control.
The U.S. Postal Service is not a federal job because its workers are exempted from President Biden's executive order mandating health vaccinations. The order requires all companies with more than 100 employees to require those workers to get a COVID-19 vaccine. This mandate confused USPS employees, as they were unsure if they were government workers.
They have the same interests as government staff and work under branch execution, similar to that of a president. The president's administration has made it a priority to address the problem. The government later clarified that it was not a government agency's responsibility, so USPS staff were exempted from vaccination requirements.
What Are the Jobs in the Post Office?
There are 34,223 post offices, branches, and stations in California, Texas, Illinois, North Carolina, Michigan, and other states that employ 653,167 workers. USPS also holds 300 job categories for these positions.
The Postal Service has openings for thousands of jobs each year as it fills positions created by retirements, transfers, and deaths. During the peak mailing periods, the Postal Service hires many temporary workers. Overall, there are many jobs and careers available at USPS.
USPS offers jobs for traditional mail carriers and clerk positions and administrative, clerical, and office services at central facilities. Post Office job openings are filled by the United States Postal Service, not by the Office of Personnel Management (OPM).
The Postal Pay Act establishes pay scales that are not included in the General Schedule (GS).
The General Schedule is the predominant federal pay scale for most white-collar U.S. civil service employees.
Introduction
During the past few years, the Postal Service has lost revenue. However, since business is beginning to return to normal, revenue is expected to increase.
With half the workforce eligible for retirement in the next decade, many opportunities await those seeking employment. Several people apply for postal jobs every year. Still, those familiar with the selection process can improve their chances of landing a career with USPS.
The Postal Service offers some employment opportunities requiring an exam as part of the application process. It's important to note that the agency never charges potential employees fees to apply or take exams. Be wary of advertisements that promise employment with the U.S. Postal Service for a fee.
The U.S. Postal Service employs nearly 654,000 people and generates $77 billion in revenue annually. USPS pays its employees over two billion in salaries and benefits every two weeks.
Special pay scales are used to compensate rural letter carriers, city carriers, and mail handlers. Starting pay for city carrier assistants in 2021 is $18.92 per hour, with a total annual income of $39,356.
Postal support employee (PSE) sales and services associates earn $18 per hour, while mail handler assistants get $17.32 per hour. Tractor-trailer operators earn an average of $31.33 per hour, whereas automotive mechanics get $59,697 annually.
Temporary workers are initially hired as mail processors, clerks, and delivery persons. They are required to work 40 or more hours per week. Postal workers also receive extra compensation and overtime pay for working night shifts.
The base salary of employees is adjusted by one cent per hour for each .4 point increase in the Consumer Price Index (CPI) because of Cost-of-Living Adjustment (COLA).
COLA is a percentage increase in pay or benefits that makes up for the increased cost of living due to inflation. COLAs help ensure that people's earnings can reasonably cover living costs.
Post Office Job Benefits
Post office employees have similar benefits as federal employees. Because of negotiated union contracts, postal workers pay less for healthcare benefits. Postal workers enjoy a 401K Thrift Savings Plan (TSP), cheap life insurance, and generous holiday, vacation, and sick leave allowances.
Employment Options
Initial appointments are usually part-time, flexible, or temporary. Part-time, flexible employees earn hourly rates based on a rate schedule for the position. Some U.S. Postal Service jobs, like the maintenance (custodial) classification, are filled full-time.
Full-time and part-time career postal workers are the core of USPS's workforce. Part-time, flexible employees work fewer than 40 hours per week and are available for flexible working hours as assigned.
The Postal Service uses a supplemental workforce to meet the extra demand for mail when major holidays approach. There is no required testing or interviewing for the position, and it does not lead to starting a career at the company.
College students may be eligible for temporary jobs with the U.S. Postal Service during summer breaks. Summer work opportunities are best applied for early in the year.
You can contact offices in your area for post office job applications by February if you're considering working in the summer. You can view temporary employment positions on the Postal Services' website, USPS.com.
Job Scam Alert Warning
Don't fall victim to postal exam scams. You can schedule and take a postal test free of charge. To find out whether any exams are being offered in your area, go to the "postal exams" page at federaljobs.net and follow the links on that site.
You can apply to take a postal exam online through the Postal Service if there are opportunities. In addition, you should apply for all job vacancies in the government or private sectors to improve your chances of securing employment within that field.
Post Office Jobs
USPS offers many job opportunities nationwide in many different fields. The positions listed here are the most actively recruited by USPS, representing some of the best employment opportunities:
Accounting and Finance
Accountant: Performs financial analysis and prepares reports that comply with generally accepted accounting principles (GAAP).
Financial Analyst: Analyzes, evaluates, and reports on financial results by conducting comprehensive reviews.
Purchasing Specialist: Negotiates, administers, and settles contracts for services, supplies, and equipment.
Purchasing and Supply Management Specialist: Analyzes the Postal Service's usage of products and services to ensure that contracted suppliers meet the established criteria.
Corporate Communications
Corporate Producer or Director: Produces, directs, and creates video and visual media to communicate the Postal Service management's goals with its employees and customers.
Graphic Designer: Designs and creates graphic elements for Postal Service events, products, or internal organizations. Ensures that every design created by the Postal Service is consistent with the agency's corporate goals and policies.
Delivery
City Carrier or City Carrier Assistant: Delivers and collects mail in an assigned area by foot or vehicle, regardless of road and weather conditions.
Rural Carrier or Rural Carrier Associate: Uses a vehicle to deliver and collect transport mail along a rural route.
Drivers
Tractor Trailer Operator: Drives a heavy-duty tractor-trailer used in city shuttle services and over-the-road or trailer spotting operations.
Motor Vehicle Operator: Uses a mail truck regularly to pick up and deliver large volumes of mail.
Engineering
Industrial Engineer: Oversees and implements industrial engineering, standardization, and improvement practices throughout the mail processing system. Works to reduce costs and increase customer satisfaction.
Human Resources (HR)
HR Analytics Specialist: Uses data analytics and advanced business information tools to improve human resources processes and initiatives.
Industrial Psychologist: Leads the analysis and restructuring of current job descriptions, competency models, and other related materials.
Succession Planning Specialist: Develops, implements, and maintains a corporate succession planning program. Such efforts ensure that the organization's needs for leadership are met by recruiting from diverse talent pools.
Talent Management Specialist: Responsible for the development, implementation, and maintenance of talent management programs, policies, and processes to meet current and future workforce needs.
Information Technology (IT)
Cloud Architect: This position manages implementing key information technology (IT) components that support the organization's enterprise-wide Cloud Architecture. Manages cloud-based systems that meet the needs of existing and new applications.
Data Analyst: Contributes to developing headquarters intelligence and audit activities.
Forensic Computer Analyst: Analyzes digital and multimedia evidence supporting criminal and administrative investigations.
Threat Operations Specialist: Responsible for monitoring a network's defensive measures and data collected from various sources to protect it against cyber security threats and incidents.
Inspection Service
Forensic Analyst: Performs forensic evidence analyses using scientific methodologies, techniques, and practices. Provides technical assistance to inspectors, law enforcement officials, and prosecutors when they need help with forensic examinations.
Forensic Document Examiner: Collects, analyzes, and interprets physical evidence for criminal or civil law purposes.
Forensic Latent Print Analyst: Analyzes fingerprints to uncover and identify latent prints in support of criminal investigations and other administrative processes.
Legal
Attorney: Advises Postal Service officials on interpreting laws, regulations, contracts, and precedents. Practices before administrative bodies and federal courts in various general law areas.
Mechanics
Automotive Mechanic: Repairs and maintains various vehicles within the postal fleet.
Automotive Technician: Performs routine and advanced repairs, servicing, and maintenance on all vehicles used in the postal fleet. Works to find the underlying sources of more complicated vehicle problems using various diagnostic equipment.
Lead Automotive Tech: Acts as a leader for lower-level technicians and mechanics in vehicle maintenance. Performs highly skilled repairs and maintenance on all types of vehicles used by the Postal Service.
Sales
Postal Support Employees (PSE) Sales and Services or Distribution Associate: Performs various sales, distribution, and customer service functions for products. Maintains a good working relationship with customers and other workers by enforcing postal laws, regulations, and procedures.
Sorting and Handling
Mail Handler Assistant: Performs various mail-related tasks, such as loading, unloading, and moving bulk mail.
PSE Mail Processing Clerk: Processes mail using automated equipment or manual methods while performing various clerk tasks.
Support Staff
Custodian: Performs maintenance tasks concerning the care of a space or building.
What Are the Qualifications for a Post Office Job?
There are different Post Office job qualification standards that applicants must meet, including age restrictions and physical requirements. Applicants to most occupations must be a certain age, pass a written exam, and meet physical requirements. In addition, they must present valid driver's licenses and pass drug tests.
All job eligibility requirements will be listed in the announcement, and the Postal Service will coordinate and schedule any testing that may be required. All applicants for a job at the Post Office must be 18 or older. Applicants as young as 16 may apply under certain conditions.
Carrier positions, in which one must drive a delivery truck or other vehicle, are restricted to persons 18 or older. Individuals who have completed high school or left it early for sufficient reasons may apply at age 16.
Each job applicant is screened to determine whether or not they meet the position's requirements. The suitability assessment includes a review of the applicant's qualifications, such as the following:
Application interviews
Employment history
Selective service enrollment status
Criminal background check
The Hiring Process
All entry-level jobs in USPS have similar hiring processes. They usually start online. The resources that USPS provides should make it much easier for you, so don't hesitate to use them.
You don't need experience. The hiring decisions are not based on how well you have done in the past and are made by local postal authorities.
Apply Online
Apply for the job you want online. USPS jobs are only available through its job application system called eCareers. You can search for job listings online by keyword, location, job title, and functional group. Jobs are posted daily, so check back often for more opportunities.
Take an Assessment
The U.S. Postal Service will conduct an employment pre-screening, then reach out to those who qualify via email for further consideration. Only some positions require the candidate to undergo an assessment process. The job description will include these details.
Go to an Interview
Remember to keep an eye on your email. The employer will usually send a message regarding the interview details. Check your inbox and the spam folder to see if you missed it. If an email has yet to be sent, wait for further instructions.
FAQs
Why do you have to pay $39 to apply for a USPS job?
Watch out for possible job alert scams. Always remember that the Postal Service and other government agencies do not charge for information about job openings or applications.
Which job is best in the post office?
There are many jobs at a post office, and the best one depends on your strengths. Taking career aptitude tests can show you which careers might be a good match for you and help identify your skills and interests.
Career tests that correctly reflect personality types can identify careers that may suit you.
What is the highest-paying job in the post office?
USPS pays its operations managers the most: an average annual salary of $90,860.
References