UPS Insurance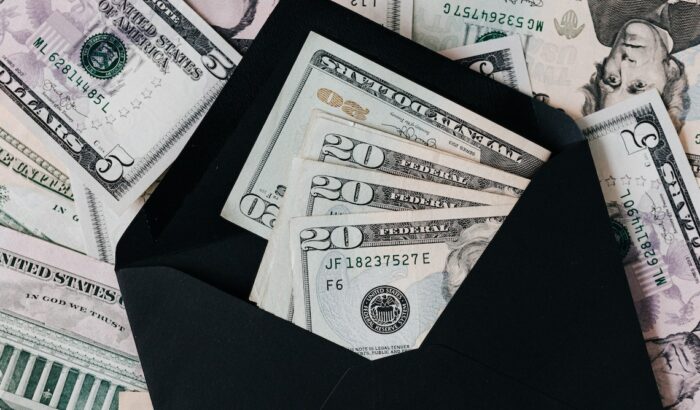 Are you among the many people wondering if UPS insurance is worth it? You may be worried about things that can happen while they deliver your package, especially if your item is meaningful for you and the recipient.
If you're worried about your package and want security and peace of mind that whatever happens during shipping, your parcel is protected, then this article is for you.
People have many questions about UPS (United Parcel Service) insurance, like how does UPS insurance work and how much does it cost?
Furthermore, because UPS works with USPS (United States Postal Service), is your package still covered by insurance when UPS transfers it to USPS?
This article will provide a comprehensive UPS insurance walkthrough to help you decide whether getting your package insured is worth it.
You will also get an idea of how UPS insurance works and the processes required to make this service available. We will also help you learn and understand the cost of getting this service.
The article will also tackle UPS insurance coverage and whether insurance covers packages transferred to USPS.
UPS is one giant company that handles millions of packages daily. This company works with USPS to provide quick and safe deliveries throughout the United States.
UPS relies on the postal service to help ship packages to commercial and residential areas in Florida, Ohio, Georgia, North Carolina, Michigan, and other states for the final delivery phase. If you need the location of different post offices in the country where you can send and even receive your mail and packages, FindPostOffice.org can help.
FindPostOffice.org is an online search tool that pinpoints the location of all 31,330 post offices in the United States. Find the post office nearest you using our website. It can help you manage your deliveries, primarily if you use UPS services that involve shipment transfers to USPS.
Does UPS Come With Insurance?
The United Parcel Service, or UPS, is a logistics company that ships millions of packages daily. It provides this delivery service day in and day out, and it constantly works to ship your items quickly and securely.
But, there are instances where unforeseen events happen, resulting in your package getting damaged or lost. This article tackles insurance and the coverage provided by UPS for all packages that it handles every day.
How Does Insurance Work With UPS?
UPS has many insurance options for shipments the carrier delivers. It offers these options to give you a chance to choose the best insurance coverage for your needs. You can purchase UPS insurance online.
To understand how UPS insurance works, you'll need to grasp the concept of declared value.
Declared Value
Declared value is simply the value of your item. You declare this value to UPS when you want your item covered by insurance options provided by the company. When you fill out a form, write how much you think your item costs. You can set a higher declared value for your package, but it will have a higher insurance cost.
Also, note that the declared value does not include packaging materials and shipping costs unless your item was packaged and shipped at a UPS store.
What Does UPS Insurance Cover?
UPS provides three types of small package insurance options for all its customers. You can determine the best insurance coverage for your package based on your declared value. Here are the three types of insurance options for small packages:
Basic insurance for small package shipments: You don't have to pay any upfront cost when getting this basic insurance coverage.
Expanded insurance for consequential losses: When you choose this package, you'll get protection from losses when your shipment gets damaged or lost.  
Time-in-transit insurance for perishable goods: This insurance coverage is for perishable goods and items with an expiration date. Examples of these are food, flowers, and medication.
UPS Is Not Liable For Any Loss Or Damage Resulting From the Following:
Even though UPS provides insurance for packages it ships, UPS is not liable for any loss of or damage to the following items:
Items or articles with unusual value
Items shipped with improper packaging
Data stored on any form of media
Items that are lost or damaged due to force majeure or acts of God
Packages shipped without a scan
Also, UPS is not liable for any loss of, or damage to, any goods while in the care, custody, or control of any other third party, including USPS. This particular clause is stated in the service terms of UPS SurePost, which is one of the joint services of UPS and USPS in delivering packages in the United States.
How Much Does UPS Shipping Insurance Cost?
Shipping insurance cost depends on the declared value of the item. An item with a higher value has a higher insurance cost. UPS offers two main insurance options for all of its customers:
Coverage for packages with a value of less than $100
Coverage for packages with a value above $100
Also, UPS has an insurance minimum of $2.70. Packages must be worth $300 for them to qualify for shipping insurance.
How Much Does UPS Declared Value Cost?
As explained above, the declared value is the item's cost that you have set. Once you have set your item's value, there is a declared value cost that depends entirely on the value of your package.
The following is a list of prices you must pay for your item's declared value:
Package value of $0 to $100: Cost is free of charge
Package value of $100.01 to $300: $3.45
Package value above $300 (for each $100): $1.15 per $100 declared value
All UPS Labels Come With $100 Of Insurance Liability
All UPS labels get liability coverage for items with a declared value of $100 and below. UPS will cover the item's declared value if lost or damaged during delivery as long as your package's value is below $100. 
This insurance liability coverage is free of charge, which benefits small eCommerce businesses and start-up online stores. It will give you the security that UPS covers your packages. Any value over $100 will mean additional charges.
You Can Declare Up To $50,000 For UPS Shipments
UPS allows shippers to declare their item's value up to $50,000 per shipment. UPS' allowable declared value is on par with USPS. However, UPS states that the declared value is not insurance. UPS automatically insures items with a value of $100 at most. 
You can also get insurance service through UPS Capital Insurance Service.
UPS Capital Insurance Services
People at UPS know that your package can encounter unforeseen events leading to damage and loss. They know that lost packages mean inconvenience, pain, and disappointment.
UPS Capital Insurance is an insurance company that provides coverage to small package deliveries to avoid the hassle of a lengthy claims process.
UPS Capital Insurance Agency, Inc provides the following insurance services to all its customers:
Cargo Insurance
You purchase cargo insurance to cover losses from shipments that may get damaged, stolen, or lost during transit. This insurance service covers more than basic claims insurance. It will reimburse the declared value of the insured item if a covered event happens while your cargo is in transit.
You need to pay a premium to have your shipment insured. The amount you pay is generally a fraction of your cargo's actual value.
InsureShield For UPS Packages
This shipping insurance is an all-risk coverage provided by UPS Capital Insurance. InsureShield is an insurance option offered to customers, specifically merchants, to provide them with a secure shipping service for bulk deliveries.
They will have the peace of mind that they can recover losses through full-value reimbursements if a covered event causes damage or losses to insured goods.
InsureShield provides other coverages like porch piracy provisions, covering your package in case it disappears from the porch after delivery. In contrast, UPS provides a way for merchants to recover lost goods after delivery due to theft in residential locations.
Trade Credit Protection Services
UPS provides trade credit insurance to protect businesses from bad-debt loss. The Trade Credit Protection services is an all-in-one package that helps businesses cover losses from nonpayment of customers for using a company's product or service.
The Trade Credit Protection services include the following:
Trade Credit Insurance
Collection Services
Credit Intelligence
Credit Put Options
UPS works with your small business as an insurance company and debt collection agency if you purchase these protection services.
Continuous Customs Bonds
UPS also helps you with your international shipment as it goes through customs. Through the Continous Customs Bonds service, you can save up to 50% on individual surety bonds through a one-time, flat-rate payment. You can inquire through the UPS website and its customer support for more details on this international shipping service.
Pack & Ship Guarantee
UPS offers a reimbursement option when items the company packed and shipped get damaged while in transit. The Pack & Ship Guarantee provides this coverage only if the items fall into the following criteria:
Items packed with new materials, not free materials provided by any carrier
Items not shipped through UPS Freight, UPS Supply Chain, or any other shipping service
Items not among the restricted goods by UPS tariffs or UPS terms and conditions of service
Can You File A UPS Insurance Claim Without Assistance?
If your package gets damaged, lost, or stolen while in transit, you can file a UPS insurance claim via two methods: online and over the phone. Here you'll get an idea of how to file these claims through the two methods.
How To File A UPS Insurance Claim Online
When you want to file an insurance claim online, you'll have to follow these steps:
Explain what happened with your package
Review all of your contact information
How To File A UPS Insurance Claim Over The Phone
Aside from filing online, you can file a UPS insurance claim by phone. You can follow these steps::
Call 1-888-742-5877 for customer support
Tell the representative why you're calling
Explain what happened to your package
Give the representative all the needed information
Follow any further instructions
Disclaimer
UPS aims to give convenience to its customers, but each insurance service is subject to policy terms, conditions, and exclusions.
You can visit the UPS store website and contact customer support for more information.
Sue UPS If They Are Being Difficult
Sometimes, you can encounter situations where you can't find a suitable solution for packages lost by the company. If you feel wronged, you can file legal action to move the claims case forward.
To file a suit against UPS, you must fulfill the following requirements to build your case:
Gather all necessary documents you'll need in court
Fill out all documentation
Write a script of practical arguments
Provide all documents and send them to UPS
Hire a representation and go to court
What Is Shipping Insurance?
Shipping insurance protects you, the shipper, from financial liability due to damaged, lost, or stolen goods while on delivery.
Suppose you got insurance for your package, and it doesn't reach its destination or encounter any of the issues that may happen to a package. They can reimburse you based on your declared value or purchased insurance coverage.
Is Shipping Insurance Worth It?
Shipping insurance is worth the cost, especially if you are shipping multiple items. Though the chances of your package getting lost during delivery are low, it's still good to have security.
The following are the two types of people who regularly use shipping deliveries provided by carriers like UPS:
The casual shipper
You are a casual shipper if you send packages or goods that don't need any financial insurance. These customers regularly send packages with declared values that fall within the basic coverage provided by UPS.
The business shipper
You're a business shipper if you ship multiple packages with higher value. Because of the volume of packages you ship, the chances of some items getting damaged or lost during delivery are higher.
Shipping insurance would be an excellent precaution for a business shipper to avoid losing too much when packages get lost, damaged, or stolen.
When in doubt, get shipping insurance
The best option is the safest way. So, between not having shipping insurance and having one, the safest choice is getting coverage even if your package doesn't have a high declared value.
But, for small businesses, it will give you a sense of security when UPS covers all packages sent to your customers with shipping insurance.
Why Choose Shipping Insurance?
Choosing the shipping insurance that fits your needs requires careful consideration. The number of factors you need to consider and the different insurance policies to choose from might be overwhelming.
But this article lets you understand why getting shipping insurance is a sound choice.
If your shipment has a high value or exceeds UPS liability limits, or if you want peace of mind when shipping your package, get shipping insurance.
Other Insurance Types: Verification Of Insurance
UPS provides verification of insurance to help customers navigate through claims resulting from different covered events. They need to provide evidence of insurance coverage.
UPS doesn't extend liability nor guarantee insurance coverage to anyone holding verification of insurance documents.
The following are different insurance types that UPS provides for its customers:
Auto Liability Insurance
Auto liability insurance protects the person insured from losses directly caused by covered vehicular mishaps, injuries, and accidents during the delivery of your package.
General Liability Insurance
General liability insurance protects the person insured from losses directly caused by common mishaps, injuries, and accidents during the entire delivery process of your package.
Misc. Professional Liability Insurance
Professional liability insurance protects the person insured from losses directly caused by malpractice, negligence, and failure of a business to provide or perform its promised product or services.
Property Insurance
Property insurance protects the person insured from losses by assuring reimbursements when packages are lost, stolen, or damaged throughout the delivery process.
Workers' Compensation Insurance
Workers' compensation insurance protects the person insured from losses directly caused by accidents, sickness, disability, and death due to work-related reasons.
Cargo Insurance
Cargo insurance protects the person insured from losses directly caused by covered events during the delivery that may cause loss, theft, and damage to your package.
Railroad Protective Liability Insurance
Railroad protective liability insurance covers the person from losses directly caused by covered events resulting in the loss, theft, and damage of your package via railroad delivery.
Cargo Legal Liability For UPS-SCS Customers (Includes E&O Coverage)
The cargo legal liability and errors and omissions (E&O) insurance protects companies, their staff, and other professionals from losses directly caused by customers' claims of negligence or inadequate work resulting in lost, stolen, or damaged packages.
FAQs
How much is UPS insurance per $100?
UPS automatically covers packages with a declared value of $100 or less, free of charge.
What is the maximum insurance for UPS?
The maximum reimbursement UPS will offer for items without a declared value is $100. But through UPS Capital Insurance, you can get insurance coverage up to $70,000 on UPS Next Day Air and $50,000 for all other delivery services.
What is the maximum UPS declared value?
The maximum insurance you can declare through UPS is $50,000. It's considerably higher than other carrier companies, including USPS.
For credit or debit card transactions, the declared value is limited to $5,000.
The maximum declared value for packages shipped at a UPS drop box is $500. 
How long will it take for UPS to pay out?
From the moment of filling, you can expect UPS to handle the claims process within 10 days if everything runs smoothly and on schedule.