UPS Money Order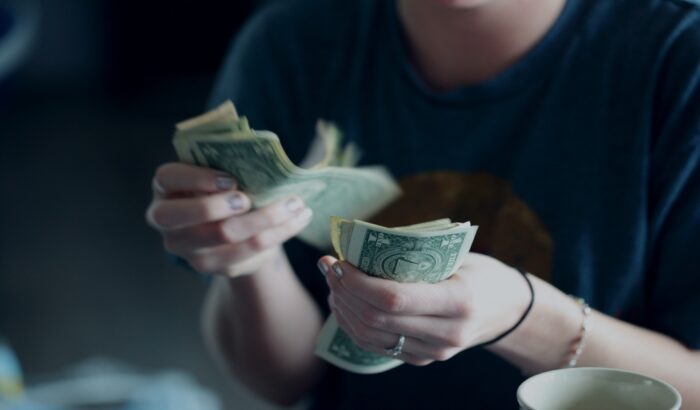 Imagine you're a soldier in 1864, during the tumultuous era of the American Civil War. How would you feel if someone stole the money you sent to your family and fought hard for?
Thieves often targeted post offices and delivery runs during the Civil War. The items they stole were usually money the post office was moving across the country.
To combat this threat, the postmaster general under Abraham Lincoln's administration devised a solution – introduce money orders. Money orders are a payment instrument crucial in protecting funds during America's chaotic and violent past.
In this article, we discuss money orders, how they work, their benefits, and where you can buy and redeem them. We also explore how UPS (United Parcel Service) can assist you in your financial transactions.
Access money order services by finding a post office near your area. With a post office locator tool like FindPostOffice.org, you can make this task more convenient by narrowing the list of over 31,000 facilities in Colorado, Maryland, New Jersey, Oregon, Washington, and other states.
Has UPS Ever Offered Money Orders?
A money order is a secure form of payment that functions similarly to a prepaid check. Money orders work like this:
You buy one based on the money you're trying to send.
You send it to a recipient.
The recipient converts it into cash.
While UPS (United Parcel Service) provides financial services like shipping insurance, loans, and mortgages through its credit union, it doesn't offer money orders or transfer services.
Money Order Policy Explained: Does Ups Sell or Cash Money Orders?
UPS doesn't offer money order services and has never previously sold or cashed money orders.
Money orders are typically associated with banks and other financial institutions. Since UPS lacks affiliations with such entities, it has never included money orders as its services.
Furthermore, UPS primarily focuses on and specializes in logistics, such as shipping and delivery services. While they have expanded their offerings over time, money transfer services have yet to be among them.
Why Doesn't UPS Sell or Take Money Orders?
As mentioned, UPS isn't authorized to process financial transactions and doesn't sell or convert money orders into cash.
Several reasons include the following:
Lack of affiliation: Money orders require coordination with issuing banks for proper validation and processing. However, UPS isn't affiliated with any bank; therefore, it lacks the authorization to process financial transactions like money orders.
Market realities: The money transfer industry is highly competitive, with numerous companies, such as USPS (U.S. Postal Service) and Western Union, already offering similar services.
Security considerations: Money orders often involve handling large sums of cash, which can pose security risks, especially in transit and storage. UPS facilities may not have the infrastructure or security measures to offer the service safely.
Signature requirement: UPS is a logistics company. While it offers value-added services like signature requirements, it may not have the mechanisms for these offerings, limiting its ability to offer money order services.
Short Answer
UPS doesn't and has never provided money order services, such as selling and cashing. Lack of bank affiliations, a competitive market, and UPS's focus on logistics are reasons it doesn't offer money transfers.
What Services Does UPS Offer?
If UPS doesn't sell and convert money orders, then what does it do? UPS is a powerhouse when it comes to meeting your logistics needs. However, it offers more than that. Let's look at some of USP's services, shall we?
Domestic shipping: With UPS, whether small or large, you can trust that your packages get to their destination safely and on time, with a one- to five-day transit time. You can also monitor your mail item's progress using the UPS Tracking tool.
Freight shipping: Are you shipping heavy, oversized, or large amounts of items? UPS provides reliable freight shipping services via train, truck, ship, or plane. UPS can also help you ship internationally by assisting with regulations, customs, and fees.
Supplier management: UPS understands the importance of a well-optimized supply chain for businesses. That's why they offer management solutions for ordering, distribution, warehousing, and transportation.
Global trade services: If your business operates globally, UPS offers a comprehensive suite of global trade services, such as customs brokerage and international documentation.
Printing services: UPS offers essential services besides logistics and shipping at every UPS store. These services include printing, from business cards and brochures to flyers and marketing materials.
Notary services: You can use their notary services at select UPS Stores. Whether you need documents, such as wills and deeds, notarized or require the verification of signatures, UPS can provide the necessary assistance to ensure legal compliance.
Passport photo services: Are you planning to apply for or renew your passport? Some UPS Stores offer convenient passport photo services. They also have USPS services to ensure your passport application reaches the National Passport Processing Center on time.
E-commerce solutions: In the digital age, UPS understands the importance of e-commerce.
It offers a range of solutions to help you manage your online business, such as warehouse and inventory and specialized packaging to help you build brand awareness.
Logistics consulting: UPS provides expert logistics consulting services to help your business optimize its supply chain, improve operational efficiency, and achieve cost savings.
Healthcare logistics: UPS offers specialized services to ensure the safe and efficient transportation of medical devices, clinical trial supplies, and temperature-sensitive shipments.
How to Get a Money Order
When you need a money order, you must visit a facility that offers this service, such as a bank or other authorized retailer. The cost of getting a money order depends on the amount of cash you're converting and any applicable fees the issuer may charge.
Depending on the issuer, you can send between $0.01 and $1,000 in a single order. The money order fee can also vary on the retailer.
For instance, some banks and credit unions allow you to get money orders for free. In contrast, other financial institutions may charge up to $10 per transaction.
Where to Find Money Orders
Numerous options are available if you need a money order. Here are familiar places to purchase money orders:
United States Postal Service
The USPS offers money orders at various post offices nationwide. With security features, such as Restricted and Signature shipping and tracking services, USPS money orders are known for their safety and reliability.
Buying a USPS money order costs $1.75 for up to $500 and $2.40 between $500.01 and $1,000. While USPS has over 31,000 facilities in the U.S., not all post offices issue money orders. Visit FindPostOffice.org to find one near your area.
Retail Stores
If you want convenience and accessibility, retail stores such as Walmart, 7-Eleven, CVS, Publix, Meijer, Kroger, Kmart, and retail stores also provide money order services.
Walmart
With over 5,000 locations in the U.S., Walmart is one of the cheapest places to get money orders, charging a maximum fee of $1 for one. You can also cash money orders at Walmart retail stores for around $3 to $6, depending on the order amount.
7-Eleven
7-Eleven convenience stores, with nearly 9,500 locations nationwide, sell money orders provided by either MoneyGram or Western Union. Fees to buy a money order at 7-Eleven is generally a percentage of the total order amount (1% to 3%) for every $500.
CVS
CVS Pharmacy stores have over 9,500 locations in the U.S. They charge a fee of $1.25 for each money order amounting to $500. The limit of total money orders you can purchase daily at CVS is $2,500.
Publix
With around 1,300 locations, the Publix grocery store is an excellent option for getting money orders if you live in the Southeastern U.S. states, such as Florida, Georgia, and Tennessee. The fee for a money order can vary depending on location, but it usually falls between $0.89 and $0.99.
Meijer
Meijer supermarket stores have approximately 240 locations in the U.S., primarily in Michigan, Illinois, Indiana, and Ohio. Money order fees for a $500 order at Meijer are up to $0.65. Unfortunately, you cannot convert money orders into cash.
Kroger
It's hard to pinpoint how many Kroger stores are in the U.S., as they also operate under different brand names, such as Ralphs, King Soopers, and Pay-Less. Estimates have Kroger locations between 1,300, with over 2,700. Nevertheless, they do offer money order services.
The money order provider for Kroger stores is Western Union, and they charge around $0.69 per order. Depending on the subsidiary and location, the single order limit can be $500 or $1,000, with some places offering cashing services.
Kmart
While not as easily accessible as other retail stores with only 20 locations in the country, Kmart still sells money orders through Western Union. Kmart's money order limit is $500, with a fee of $1.25 per transaction.
Rite-aid
You can also buy money orders from select pharmacies like Rite-Aid, a pharmacy chain with nearly 2,200 locations in the U.S. It offers money orders for sale through Western Union. The money order fee is $0.99, with each order having a limit of $500 and a daily limit of $2,999.
Your Local Grocery Store
Many local grocery stores sell money orders, including Fred Meyer, Fry's, and Cub Foods. Unfortunately, fees and limits for money orders vary widely by store, and not all grocery stores cash them. It's best to check your local grocery store for more information.
Banks and Credit Unions
Banks, such as Citi and Wells Fargo, and credit unions are options for purchasing money orders. While some banks offer free money order services for top-tier account holders, others typically charge around $5 to $10 per transaction.
Money order fees may be higher at banks and credit unions than at retail stores. However, banks offer the benefit of customer service and easier tracking, which most other retailers won't and cannot provide.
Money Stores
Western Union and MoneyGram, which have thousands of locations throughout the U.S., provide money transfer services, including selling and cashing money orders.
Western Union
With a global network, Western Union makes sending money through money orders convenient. The maximum limit for a single order is $1,000, with a fee ranging between $0.50 and $2.99, depending on the location.
Moneygram
Like Western Union, MoneyGram is a reputable provider of money orders for many nationwide retailers. Fees vary on the retail store, but limits are generally $1,000 per transaction.
Your Local Check Cashing Company
Independent check cashing companies throughout the United States often sell money orders. While each check-cashing company can have different guidelines and policies on money order services, fees at these establishments are typically higher than at retail stores.
What Is the Cheapest Place to Get a Money Order?
The cheapest place to get a money order is one where it's free. So start by contacting your bank or credit union, as these financial institutions may have money order services free of charge.
Understand that the cost of a money order depends on your location. For instance, while Kmart's money order fee is only $1.25, their stores aren't as easily accessible as most banks, despite their fees being up to $10.
Tips for Buying
When purchasing a money order, it's essential to remember a few key tips to ensure a smooth transaction. These include:
Compare fees: Money order fees vary among issuers and locations. Before buying a money order, compare the prices. Some places may have a flat fee, while others charge a percentage of the money order amount.
Check limits: Money orders typically have a maximum amount to purchase per order. Verify the limit beforehand to ensure it meets your money transfer needs.
Consider convenience: Choose a location that is convenient for you to buy a money order. You can find a nearby post office by visiting FindPostOffice.org and using our facility locator tool.
Bring enough cash: Some places that sell money orders accept cash as payment exclusively. Make sure to bring enough cash to cover the cost of the money order and any associated fees.
Keep the receipt: The receipt contains the tracking number, which is crucial for canceling or tracking the money order in case of loss or theft.
Confirm cashing options: Confirm where to cash it before purchasing a money order. Not all locations that sell money orders provide cashing services.
Seek low-cost options: Some retailers offer money orders at lower fees. Meijer, Kroger, Publix, Walmart, CVS, and 7-Eleven are among the affordable options. That said, prices and limits vary by location.
How to Buy
Sending money orders involves a few steps, including deciding how much money you want to send, finding a location that offers money order services, filling out the order, and paying the fee.
Payment Options
Cash or a debit card is the usual payment method required to purchase a money order. Most places don't accept personal checks, credit cards, and cashier's checks due to the risk of insufficient funds or chargebacks.
Issuers prefer guaranteed funds to ensure a secure transaction, so some only accept cash payments for money order transactions.
Additionally, while some issuers may claim to accept credit cards for money order purchases, credit card companies treat these transactions as cash advances. Cash advances are subject to additional fees and high-interest rates, which can bump your money order costs.
Filling Out the Form
While specific requirements may vary among institutions, the following guidelines outline the general steps to correctly fill out a money order.
Print clearly and use ink: Using ink, write the recipient's name legibly on the designated field. Doing so ensures that if the money order is misplaced, filling this field makes it more difficult for someone else to use it fraudulently.
Provide your information: On the "from" or "purchaser" line, write your name, address, or any other identifying information required. This information can help if the money order needs to be returned to you.
Include account or reference numbers: If you're paying a bill or making a specific purchase with a money order, write any necessary account or reference numbers in the memo or account number field.
Write the amount in numbers and words: To avoid errors or confusion, write the money order amount in numerical and written formats. Doing so provides a clear indication of the intended value of the money order.
Sign the purchaser's signature field: Sign your name to validate and make the money order official. This step is mandatory and confirms your authorization of the transaction.
Keep the receipt: Before sending the money order, get the receipt and keep it for your records. The document acts as proof of purchase, which can help track the money order to ensure it gets to its correct destination.
Receiving Money Orders – How to Spot a Fake
Unfortunately, money orders have become fraudsters ' targets because of their widespread use. Money order issuers and designs have evolved with various security features and anti-countering measures to combat this issue.
Here's what you need to do to spot a fake money order:
Examine the Paper
You must carefully inspect the paper it's printed on when you receive a money order. Legitimate money orders are typically printed on high-quality paper with distinct features, such as watermarks and special ink.
Legitimate money orders are typically free of spelling errors and other mistakes. If the paper feels cheap, lacks these security elements, or you notice misspellings or other inaccuracies, it may be a sign of a fake money order.
Check the Dollar Amounts
Pay close attention to the dollar amounts indicated on the money order. Scammers may attempt to alter the original dollar value by doctoring legitimate money orders. Examine the "amount" line for any signs of tampering, such as discoloration, erasures, or alterations.
It will help if you verify the funds before depositing or cashing the money order. If you suspect any irregularities, call the number or visit the website listed on the document and refrain from using the money order.
Suspect a Fake?
If you need more clarification about the authenticity of a money order, contact the money order issuer, such as the USPS or the bank listed on the document. Doing so allows you to verify the authenticity of the money order.
Provide the serial number if available. Do not accept the money order if the issuer confirms it's fake. Cashing in a counterfeit money order can lead to consequences like fines, jail time, or both.
How to Cash Domestic Money Orders
Cashing a domestic money order is a straightforward process you can complete by following these simple steps:
Find a suitable location: To cash your money order, visit a place that offers check-cashing services or cashes money orders. You may need to go to a designated retailer for cashing services for international money orders.
Prepare the money order for endorsement: Treat money orders like regular checks. Before cashing one, endorse the money order by signing your name on the back.
Bring valid identification: When cashing a money order, you must prove your identity to the cashier. Ensure you have valid identification, such as a government-issued photo ID. Accepted forms of ID include a driver's license, passport, or military ID.
Be aware of associated fees: Cashing one in also includes fees like buying a money order. These fees vary widely depending on the retailer and are usually deducted from the total amount you'll receive.
Receive your cash: Once you have completed the necessary steps, hand over the endorsed money order to the teller. After verifying your identification and deducting any applicable fees, they'll provide you with the cash amount.
Check the Status of a Money Order
Whether you're receiving or sending, money order providers provide a way to track a money order.
However, since money orders aren't directly linked to your personal bank account like personal checks and savings accounts, how you monitor an order depends on the issuer.
USPS: USPS offers a convenient way to track money orders – their tracking tool. Alternatively, visiting a post office will allow you to inquire about the status of your money order in person. Find the nearest post office by visiting FindPostOffice.org.
MoneyGram: You can complete an online form on the MoneyGram website to retrieve the necessary information about a money order. Another option is to call MoneyGram's Customer Care Center at 1-800-926-9400 or visit a facility near you.
Western Union: To check the status of a Western Union money order, call their customer service hotline at 1-800-999-9660 or fill out an online form on their website.
Replacing Lost, Stolen, or Damaged Money Orders
If your money order is lost, stolen, or damaged, you may have options for replacement or refund. Here's what to do in different scenarios:
Lost or Stolen Money Orders
If your money order is lost or stolen, contact the issuer as soon as possible, whether it's a bank, post office, or retail store. When you file the report, you must provide essential information, such as the serial number, dollar amount, and date of purchase.
A fee may be associated with replacing a lost or stolen money order, which varies on the issuer and that order's value. Note that the investigation process can take up to 60 days. But once the issuer confirms the money order's status, you'll receive a replacement.
Requesting a Refund
You can request a refund if the recipient has yet to cash in the money order. Talk to your issuer; they'll provide the required instructions and forms you must complete to initiate the refund process. Again, there may be fees, and an investigation must occur before refunding your order.
Damaged Money Orders
Take your damaged money order to your issuer and provide the necessary information. Then, pay the fees and wait for the confirmation. The investigation time for damaged money orders can take up to 60 days, starting from the date of your request.
Consider Alternatives
While money orders can be instrumental in certain situations, they may not be as readily available as you think, especially concerning where to cash them. Here are alternative payment methods or money transfer services you might want to consider:
Checking Accounts
Getting a checking account from a financial institution, such as a bank or credit union, gives you a secure and convenient way to send funds and manage your personal finances, including making bill payments.
Prepaid Cards
Similar to money orders, prepaid cards offer a flexible payment option without a traditional bank account. These cards work like credit cards. But instead of accessing a credit line, you load prepaid cards with funds, which you can use for various transactions, including bill payments.
Keep That Receipt
Always keep the receipt as proof of purchase when purchasing a money order. The receipt contains essential information for tracking, replacement, or refund purposes.
Know Before You Go
Before visiting a specific location to buy or cash a money order, it's a good idea to call ahead and inquire about their services, fees, and requirements. Doing so saves you time on inquiries and ensures a smooth transaction.
If you're thinking of buying and sending a money order through a post office, you can also search for one near your area to reduce travel time and avoid facilities with high foot traffic. Visit FindPostOffice.org to use the post office locator tool.
Frequently Asked Questions (FAQs)
How do you track a money order?
To track a money order, contact the issuer, and they'll provide you with the status of your order. Alternatively, you can check their websites, which usually have online tracking tools for money orders.
How do I cancel a money order?
Unfortunately, you cannot cancel postal money orders. But you can if the recipient hasn't converted the order into cash. You must contact the issuer, fill out a cancellation request form, and pay a fee to cancel a money order.
What if I lose a money order?
You can request a replacement or refund if you lose a money order. However, the status confirmation and investigation time can be as long as 60 days, meaning you must wait a while before receiving a resolution.
Does UPS do money transfers?
While UPS doesn't do money orders, they provide other money transfer services, such as Electronic Fund Transfers (ETFs) and Collect-on-Delivery (COD) options.
Can I buy a money order at UPS?
You cannot buy a money order at UPS.
Can I get a money order at USPS?
You can buy a money order at USPS, available at USPS post offices. Visit FindPostOffice.org to locate the most convenient post office in Seattle, New York, San Francisco, San Antonio, Denver, and other cities in the U.S.
Can I buy a money order at CVS?
CVS offers money transfer and payment services. Each $500 order will cost you $1.25, with a daily purchase limit of $2,500.
References