Does Certified Mail Require a Signature?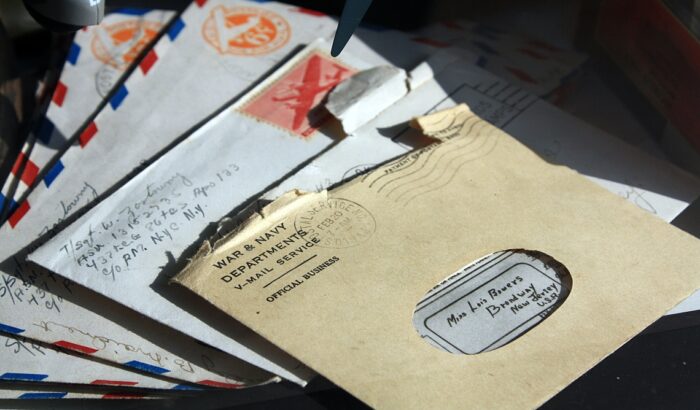 In 2021, 19% of American adults (or over 49 million consumers) had at least one package stolen during delivery. This occurrence may be one reason why some people opt for Certified Mail, but how does Certified Mail work?
Can you refuse to sign a certified letter? Who can sign for certified mail? And what happens to the package if no one signs for it?
This article explores whether Certified Mail requires a signature. This write-up also discusses how Certified Mail works, what happens when someone refuses to sign for it, who can sign for the package, and what would happen if no one is present to accept it.
Certified Mail assures shippers and recipients that their package has reached its destination safely. Visit your local post office for more information on Certified Mail and other shipping options.
Check out FindPostOffice.org, a website that helps locate all 31,330 post offices in the United States. 
Does Certified Mail Include a Signature?
A signature from the recipient is required for Certified Mail to be delivered. The mail can be signed by either the recipient or an authorized representative of the recipient (agent).
For most eCommerce stores, using the United States Postal Service or USPS Certified Mail is too expensive. Leaving the package in the mailbox or doorstep is cheaper than paying someone to receive it.
Even with unlimited funding, Certified Mail delivery would have disadvantages because it requires customers to sign for their packages and could cause fulfillment delays.
Restricted Delivery
Restricted Delivery is a delivery service option that allows the sender to direct delivery only to the recipient or an authorized agent of the recipient. The United States Postal Service may require the recipient or an authorized agent to present a valid form of identification.
Primary forms of identification must have a photograph that identifies the bearer. Here are the accepted IDs:
U.S. government ID
Passport
Matricula consular (Mexico)
NEXUS card (Canada)
Corporate identification
U.S. university identification
The recipient can also use a second form of traceable identification for Certified Mail verification. Acceptable non-photo forms of identification include the following:
A lease, deed of trust, or mortgage
Voter or vehicle registration card
Home or vehicle insurance policy
Form I-94 arrival or departure record
Can You Refuse to Sign a Certified Letter?
If the recipient chooses, they can refuse to sign for a certified letter. You can refuse to sign for certified mail when the postal worker attempts a delivery.
If the recipient is away at work when USPS attempts a delivery, they can go to the post office as they have the right to refuse certified mail.
An example is when the recipient rejects a legal document, such as a summons or an eviction notice. Although refusing certified mail is legal, there may be consequences if they contain critical legal documents but are dismissed.
Examples of the most common documents that can cause legal trouble for recipients if they refuse to sign for them include:
Tax notices
Summons
Eviction notices
A Brief Summary of USPS Certified Mail: What Is USPS Certified Mail?
Certified Mail is a USPS service in which recipients give their signature when they receive a delivery. Certified Mail provides the mailer with a mailing receipt and a delivery confirmation.
People often need clarification on the difference between Certified and Registered Mail.
Registered Mail offers more extensive mail tracking capabilities than Certified Mail. The Registered Mail service keeps track of the location and progress of an item sent by USPS customers. 
Only  First-Class Mail or Priority Mail can be sent as Certified Mail.
Certified Mail Service Is a Numbered Service
A numbered service is an identification system that uses a sequence of digits as its identifier. The sender or receiver can easily track a package using these numbers.
Here are key insights as to what Certified Mail is as a numbered service:
The sender receives a mailing receipt.
USPS offers electronic verification as proof of delivery.
USPS has a record of delivery, including the recipient's signature, for two years from the date the sender mailed it.
You can request signature confirmation for your mail at the time of mailing by purchasing the Return Receipt service. Customers can choose whether to receive the return receipt by mail or electronically.
Customers can get refunds for certified mail.
Certified Mail Service Is Also Available Combined With Three Other Services
You can combine the Certified Mail service with other USPS services, including the following:
Certified Mail Restricted Delivery – A customer may direct certified mail delivery only to the recipient or someone authorized by the addressee.
Certified Mail Adult Signature Required – Customers may direct the delivery of certified mail to an adult 21 years or older.
Certified Mail Adult Signature Restricted Delivery – Customers may restrict delivery of certified mail to a particular addressee or an authorized agent 21 years or older.
How Does Certified Mail Work?
Mailers can use PS Form 3800 to request Certified Mail. In this document, you need to describe the additional services that you require. You can also print certified mail labels online. Remember to think about which type of mail to use for your letter.
The barcoded area on the left of your PS Form 3800 is torn off and attached to your mailpiece so you can track it. Keep the remaining part of the form as your mailing receipt. After the mail is scanned at a local post office, it's sent to an automated sorting and processing center.
You can track your mailpiece through every stage of the USPS mailing process. The mail carrier delivers the item to the mailing address and requires a signature from the recipient. Certified letters are delivered along with Regular Mail service.
You will receive a tracking number when you send Certified Mail. Check the delivery status of your package once it has been shipped by visiting USPS Tracking or the USPS website, USPS.com, and entering your tracking number.
You can only obtain certified mail through the U.S. Postal Service. However, FedEx and UPS offer similar delivery confirmations.
Who Can Sign for Certified Mail?
An authorized agent or the recipient must be present when a postal carrier delivers an accountable mail piece. Certified Mail is accountable mail, so it needs the recipient's signature before it can be accepted.
Who Sends Certified Mail?
Other people are convinced that if they're receiving certified mail, it must be bad news. You can't blame them, as court papers often arrive this way.
Certified mail can alert someone that they are being sued or inform them that they have been called to court. However, it is also commonly used for other purposes.
Suppose you receive a sizable sum from an estate or other monetary source. In that case, the person who handles such matters for that source will likely notify you via Certified Mail.
Government Matters and More
The government can send you an official notification through Certified Mail. This mail type is the usual way of serving court summons and notices.
Do You Need to Sign for Certified Mail?
Yes, you have to sign for certified mail. You may choose not to do so, but if you don't, you will be unable to receive the mail.
What Happens if the Recipient Doesn't Sign for a Certified Package?
If no one is home to receive the mail, the postal worker will leave a note that a delivery was attempted.
What Happens if Nobody Signs for Certified Mail?
The letter carrier can't leave certified mail without ensuring that the recipient or an authorized representative has signed for it. The postal worker will leave a notice of attempted delivery if no one is home to receive the mail.
First Delivery Notice
Delivery people generally leave a notice in your mailbox or slide one under the door. The notice from the postal service informs you that they tried to deliver a certified letter to your address, but no one was home.
This notice lets the addressee know that the USPS is holding certified mail. The recipient may pick up the certified mail from their local post office.
Pick-Up Certified Mail From the Post Office
In most cases, the recipient can pick up the certified mail from the nearest local post office. Some people might prefer to get their important mail directly from the post office because they may be at work when USPS delivers.
Second or Final Delivery Notice
The second delivery notice is usually the final one. The reminder is sent five days after the first delivery notice. However, the recipient should try to pick up certified mail as soon as possible, as the mail may contain important documents.
Final Delivery Attempt
The Postal Service has shortened the period before a piece of undeliverable mail is returned to its sender. Check the box on PS Form 3849 labeled "final notice". If this box is marked, you will receive no further notices before your package or extra service mail item is returned to the original sender.
Return Certified Mail to the Sender
After the final notice has been sent, accountable mail is returned to the sender 15 days after its initial delivery attempt.
What Happens if You Aren't Home to Sign for a USPS Package?
Like any other mail not delivered to its destination, your USPS mail will be taken back to the post office after a notice has been left in your mailbox or door. You have 15 days to pick up your mail at your local post office.
Who Can Pick Up Certified Mail From the Post Office?
Someone else can pick up your certified mail
Certified Mail allows a recipient to have someone else pick up their mail. When the service chosen is not Restricted Delivery, the recipient can have someone else pick up their mail as long as the recipient writes a note on the slip. But whoever picks up the mail for the recipient must sign for it.
Someone other than the addressee
A popular myth about having someone other than the addressee pick up certified mail delivery is that the recipient should write the addressee's name. Additionally, USPS staff will ask for photo ID to track who collects certified mail.
How Long Will USPS Hold Onto Your Certified Mail?
USPS often retains a certified letter for the addressee after giving two delivery notices. As mentioned above, the post office will hold your certified mail for up to 15 days.
Can the Recipient Pick Up Certified Mail Without a Slip?
Yes, but you need the tracking number or barcode designated in your mail to schedule an online redelivery request.
What Happens to Certified Mail if You Don't Pick It Up?
Even if the addressee fails to pick up a certified letter after receiving two notices, there is no penalty or other consequence. No law prohibits you from refusing to accept certified mail.
But, failing to pick up the mail even after receiving delivery notices could result in USPS returning your mail to its sender. Therefore, if you don't pick up your certified mail, the sender will have to wait until it is returned.
The sender of the certified mail will have to pay for it again. The recipient can also suffer losses if they fail to quickly pick up the certified mail. For example, consider an invoice sent by certified mail that requires immediate action. If the mail isn't picked up, the receiver won't be able to fulfill what is required from their end.
Ignoring certified mail can lead to financial penalties. If the recipient doesn't pick up the certified mail promptly, they may miss important dates or deadlines.
How Long Does Certified Mail Take?
Certified Mail usually takes one to five business days if you send it via First-Class Mail.
How Can You Avoid Your Certified Letter From Getting Refused?
You have no recourse if the recipient won't sign for your certified mail. However, you could try a different approach to delivering the mail.
Although it is not wise to rely on non-certified mail to send essential or legal documents, a non-certified letter does not require a signature from the recipient and can be left in the mailbox. However, you won't get proof of mailing if you use standard mail.
If you're looking to send certified mail, you can ask a mail clerk at your local post office to help you with your shipping concerns. Check out FindPostOffice.org to navigate all 31,330 post offices in San Francisco, New Orleans, Miami, Dallas, Boston, and other cities in the United States. 
References