USPS Money Order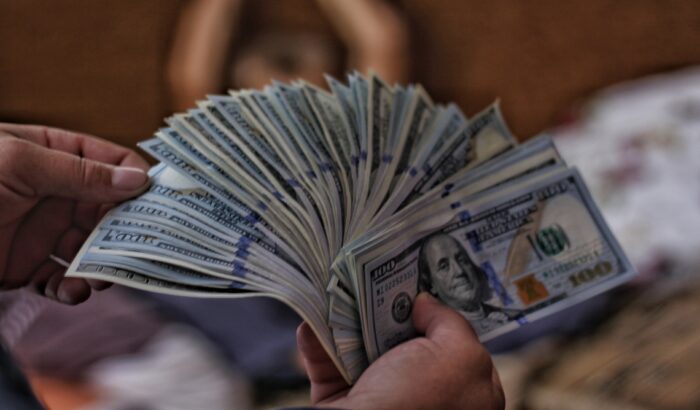 In 2022, the United States Postal Service (USPS) issued 66.4 million money orders. Furthermore, the Postal Service processes 219,785 money orders daily.
From these figures, you can imagine the significant demand for sending money orders in the United States. If you haven't tried sending a money order, consider it as one of your options for paying bills and online purchases.
When should you use a money order? How does it work? Are there any benefits and limitations to using money orders?
This article explains what a money order is and how you can purchase and send one. This article also guides you on filling out a money order and identifying whether it is fake or real.
If you're looking for a USPS post office to purchase a money order, FindPostOffice.org can help you locate a post office in California, Texas, Georgia, New York, North Carolina, and other states including Alaska and Hawaii. You can browse more than 31,330 retail USPS offices using FindPostOffice.org's online search tool.
What Is a USPS Money Order?
A USPS money order is a document that functions like a U.S. currency you can purchase in varying amounts. You can buy or cash out money orders at any post office location.
Although you can use money orders like a check, they don't bounce. You purchase money orders using cash or other guaranteed payment forms like a debit card or traveler's check.
Most money orders come from any of the following brand names:
MoneyGram
Western Union
U.S. Postal Service
Using a Money Order
When you need to send money by mail, money orders can be a safe alternative to personal checks and cash. Some characteristics of USPS money orders are that they are affordable, don't expire, and are widely accepted.
If you have a money order receipt, you can track your payment and show proof of value if your money order gets lost, damaged, or stolen.
How Does a Money Order Work?
Upon purchasing a money order, you must prepay its face value and the issuer's fee. If you buy a money order worth $250, you must pay that amount plus the fee before the payee cashes it out.
This process ensures the money order doesn't return to the payee due to insufficient funds, unlike a check that bounces when your account doesn't have enough cash.
Why Use a Money Order?
In an age driven by technological advances in financial transactions like digital wallets and cash cards, you may think money orders are no longer practical.
However, there are still a few reasons to choose money orders over other payment types:
If you're an unbanked or underbanked individual, money orders give you access to additional payment options. For example, a money order can serve as an alternative form of payment if you have no checking account.
Money orders don't have private bank information, making them secure enough to send through mail. Cash in the mail can get stolen, and personal checks containing your bank account number can expose your finances to risk.
They have better security than cash. For instance, when you buy something on an online classifieds site like Facebook Marketplace or Craigslist, you can purchase using a money order instead of cash.
Some sellers prefer payment using money orders or cashier's checks to protect themselves from bounced checks.
Are Money Orders Safe?
Money orders can protect the payor and the recipient. The payor can track the order to ensure it is given to the intended recipient, and the recipient knows the money order will not bounce.
Another safety feature of money orders is that if you're the purchaser, you can cancel the order if you suspect it to be lost or stolen.
Despite these features, some unscrupulous individuals can use money orders fraudulently.
If you're a payor, consider holding on to your money order receipt until the recipient encashes the payment or deposits it to their savings account. If you're the recipient, it may be best to cash out or deposit the money order immediately after receiving it.
When You Should Use a Money Order
Suppose you buy something and need to pay the seller, but cash, a credit card, digital wallet, or personal check options are unavailable. A money order can be an acceptable alternative because it is prepaid, eliminating the risk of insufficient funds.
A money order resembles a check and can be more secure than cash because the order names a specific recipient. That person can only deposit or cash out the money order by presenting valid identification (I.D.).
Furthermore, money orders can benefit individuals who don't accept personal checks or don't have a checking account.
Advantages and Disadvantages of Money Orders
The benefits of using money orders include the following:
Finding a place to purchase money orders is easy.
Purchasing or cashing a money order doesn't require a checking account.
Only the recipient can cash or deposit the money order.
Despite these advantages, money orders also have a few limitations and disadvantages, such as the following:
You can only use a money order for up to $1,000.
If you lose or cancel your money order, reimbursement can take up to 30 days or more.
If you don't put the recipient's name and lose the money order, anyone can cash or deposit it.
"How Do I Get a USPS Money Order?"
If you need to buy a money order from USPS, there are a few steps and purchase limits you must consider. The following sections provide details on how to get a USPS money order.
Domestic Money Orders and International Money Orders
You can purchase domestic money orders at any USPS post office location. To search for a post office, go to FindPostOffice.org and use the online search tool to locate one near you.
To buy international money orders, you can visit USPS.com and use the USPS post office locator to find post offices selling money orders or call 1-800-ASK-USPS (1-800-275-8777).
You can also purchase money orders from some contract stations and rural carriers. Contact them first to confirm the availability of money orders.
USPS also has the Sure Money or DineroSeguro program at select post office locations. This program lets you electronically transfer money internationally to recipients in specific Latin American countries.
Military Money Orders
If you need to buy military money orders, you can order them from the following facilities:
Army or Air Force Post Office (APO)
Fleet Post Office (FPO)
Diplomatic Post Office (DPO)
Purchase Limits
The amount you can put in a money order has the following limits:
A single domestic money order has a maximum of $1,000 when sent within the U.S.
The maximum amount for an international money order varies by country but cannot exceed $700.
You can purchase multiple money orders in one visit.
If you buy money orders worth over $3,000, USPS will require you to complete a special form and provide acceptable identification. This rule applies to all money orders purchased within the day.
What Do Postal Money Orders Look Like?
Based on the standards set by the Bureau of Fiscal Service, paper money orders should measure 3.25 inches high and 6 inches long and meet the check standards and characteristics specified by the American Bankers Association (ABA).
Each money order contains an ABA routing number with the check digit (formatted as 0000-0020 or 000000204) in the lower part and the serial number in the upper part.
Money Order Fees: How Much Is a USPS Money Order?
Fees to purchase money orders are based on the following dollar amounts:
| | |
| --- | --- |
| Dollar amount | Fee |
| $0.01 to $500.00 | $1.75 |
| $500.01 to $1,000.00 | $2.40 |
| Postal military money orders | $0.60 |
"How Can I Pay for a Money Order?"
You can pay for your money orders using the following:
U.S. currency and coins
Established traveler's checks payable in U.S. dollars for purchases worth at least 50% of the traveler's check's value
Debit cards at locations where the customer must enter their personal identification number (PIN) on a keypad connected to a credit or debit terminal
When purchasing money orders, USPS does not accept checks and credit cards.
What Is the Difference Between a Money Order and a USPS Money Order?
At first glance, money orders and USPS money orders appear to be similar financial instruments. However, they have a few minor differences.
In general, money orders are produced by independent financial service providers. You can make a money order purchase at the following places:
USPS
Some retail banks
Some retailers like grocery stores, pharmacies, big-box retailers, and convenience stores
Payday loan and check-cashing stores
Examples of U.S. locations where you can buy and redeem money orders are Walmart, CVS (Consumer Value Store), Western Union, and MoneyGram money order outlets inside thousands of retail locations. Many U.S. banks and credit union branches also offer money orders.
Meanwhile, you can consider a USPS money order as a postal order. Postal orders are instruments you can buy directly from a national postal system, such as the United States Postal Service.
Another difference is that some creditors are more likely to accept a postal order over a money order that an independent financial services provider issues. One reason is the perception that postal orders are harder to forge than money orders.
Procedures for Processing Postal Money Orders
If you accept a USPS money order, you can cash it for free at a post office. Just bring the money order, present a valid I.D., sign the order at the counter, and receive the cash.
You can also cash a money order at some banks and stores. If you're claiming payment for organizations, more than one person, or a minor, USPS will require additional requirements.
For example, if two or more payees connected with the "and" conjunction are on the money order, all the listed payees must endorse the money order.
Mistakes to Avoid
Completing a money order is relatively easy if you know what information to provide and where it should go. Still, you can make errors when filling out an order. Be mindful to avoid these common mistakes:
Writing the wrong payee name or address
Writing your name or address incorrectly
Misspelling the payee's name
Leaving the recipient field blank
Not signing the money order or signing it in the wrong area
Not writing an account number in the memo line if you use the money order to pay a bill
Losing the receipt
What Happens if You Fill Out a Money Order Wrong?
Mistakes on a money order are often hard to correct. If you misspell the payee's name or write the wrong one, you will need to ask for a refund, which can take 30 days.
Keep Your Receipt
Your money order receipt contains a tracking number, so ensure to keep the receipt to track if your recipient has cashed the money order.
If the money order is lost or stolen, you can use the tracking number to help you replace the item. USPS will require a processing fee to replace that order.
You can also use the receipt to cancel the money order when your plans change.
What Information You Need to Fill Out a Money Order: How to Fill Out a USPS Money Order
If you need to send a money order, you must fill out essential information on the order. The following sections discuss the fields you must complete before sending the money order to your recipient.
Fill In the Name of the Recipient
Write the payee's name in the "Pay to" or "Pay to the order of" field on the money order. The name can be that of a person or business. Ensure to write the name clearly in print using ink.
Fill out this field immediately after purchasing the money order because this section contains the name of the person authorized to cash or deposit the money order.
Include Your Address in the Purchaser Section
Write your address on the field where the money order asks for the payor's address. The payee's address also has a field, so you must fill out that section.
Write the Account or Order Number in the Memo Field
The memo line lets you specify the money order's purpose. For example, you can write that the order is for debt payment or purchase of a specific item.
If you have the payee's account or order number, you can also place it in the memo field.
Use the Purchaser's Signature Section to Sign Your Name
Sign the front of the money order where indicated. This section may have other labels like "Purchaser," "Signer," "Purchaser's Signature," "From," or "Drawer."
How to Send Money Using USPS Money Order
After learning how to fill out a money order, your next step is to send it to your intended recipient. The following sections discuss the steps to send domestic and international money orders.
How to Send Domestic Money Orders
To send a money order within the United States through USPS, you must follow these steps:
Decide the money order amount to send.
Visit a post office location.
Bring your cash, debit card, or traveler's check to pay for the money order purchase. You cannot pay using a credit card.
Complete the money order at the counter.
Pay the amount specified on the money order plus the issuing fee.
Keep your receipt for tracking your money order.
How to Send an International Money Order
To send money orders to other countries, follow these steps:
Decide the amount to send on the money order.
Go to a post office location.
Bring your cash, traveler's check, or debit card to pay for your purchase. USPS doesn't allow credit card payments.
Complete the money order at the counter.
Pay the money order's dollar value, issuing fee, and processing fee based on the country to which you'll send the order. As of June 2023, the issuing fee for international money orders is $49.65.
Keep your receipt to track the money order.
Send the money order through Priority Mail International, Priority Mail Express International, First-Class Package International, or First-Class Mail International service.
Processing Domestic International Money Orders (Semi-domestic)
USPS processes Canadian and Canal Zone (referring to the Panama Canal Zone) money orders mechanically; all others are processed manually.
Also, USPS processes money orders to different countries separately and in batches. For Canadian money orders, their batch size must not exceed 200 documents.
"How Do I Verify a Postal Money Order?"
There are cases when you may receive a fake or forged money order. USPS money orders have distinguishing marks that help ensure your order is valid. These marks appear when you hold the money order up to a light and should show the following details:
Repeating Benjamin Franklin watermarks on the left side from top to bottom
A vertical, multicolored thread to the right of the Franklin watermark and weaving in and out of the paper
When you place the money order under a light, the thread should appear continuous with alternating horizontal light and dark bars behind and the letters "USPS" repeating forward and backward through the thread.
If you're uncertain about your money order's validity, do the following:
Verify: Call 866-459-7822 for money order verification.
Report: Call the U.S. Postal Inspection Service at 877-876-2455 if you suspect fraud.
How to Cancel or Replace a Money Order
If you must replace or cancel a money order, contact the post office that issued it immediately and complete a cancellation request form.
Prepare to show your receipt and pay a fee for canceling the money order. You can also ask for a cash refund or replacement money order.
There Are No Stop Payments on Postal Money Orders
Suppose you purchase a postal money order and fill it out for a friend but later decide not to give it to them. You cannot bring that money order into a post office for encashment, even if you have the original receipt.
Instead, you must replace the spoiled money order, address it to yourself, and cash the money order.
How to Deliver a Money Order
After you fill out all the fields on the money order, you must detach the receipt stub. This stub provides your order's identification number, which also functions as your payment record. This number can also help you determine whether someone cashes your money order.
Upon completing the money order and getting the receipt, you can deliver the order or mail it to your recipient, who should provide valid identification before they cash it.
Cashing a Money Order at the Post Office
If you're the recipient and you need to cash your money order at the post office, follow these instructions:
Do not sign the money order.
Bring your primary photo I.D. and the money order to any post office location.
Sign the money order in front of a retail associate at the counter.
Search for a post office within the U.S. through FindPostOffice.org by entering the city, state, or ZIP Code in the search box. You can also use the search tool's geolocation feature to find the nearest post office in Los Angeles, Dallas, Atlanta, New York, Charlotte, and other cities in the U.S.
Check the Status of a Money Order: How Do You Track a USPS Money Order?
To track your USPS money order, go to the USPS website and enter your money order's serial number found on the receipt in the tracking number search box. From there, you can check your order's status and track, cancel, or report the money order lost or stolen.
Lost or Stolen Money Orders
Although you cannot stop payment on postal money orders, USPS allows you to replace a lost or stolen money order. Before requesting a replacement, note the following pointers:
Money order theft or loss can take up to 30 days to confirm.
Investigating a money order's stolen or lost status can take up to 60 days.
As of June 2023, USPS requires a $14.60 processing fee to replace a stolen or lost money order.
Requesting a Refund
To request a refund, bring your money order receipt to any post office location and do the following:
Start a money order inquiry by talking to a retail associate at the counter.
After the discussion, check your money order's status.
When you confirm that your money order is stolen or lost, USPS can issue a replacement order.
Damaged Money Orders
USPS can replace defective or damaged money orders. If you have a damaged money order, take it and your receipt to a nearby post office location for a replacement.
Receiving Money Orders: How Do You Spot a Fake?
Before accepting a money order, you must take a few steps to ensure that it is genuine. You have several key things to look at to determine counterfeit money orders.
Examine the Paper
Real USPS money orders have specific designs and marks to help prevent fraud. You can see these marks by holding the money order up to the light.
As mentioned earlier, you should see Ben Franklin watermarks on the left side and a vertical, multicolored thread with the letters "USPS" on the right of the watermark.
Check the Dollar Amounts
Dollar amounts can also help indicate whether your money order is fake or not. Check your money order for the following signs:
If the denomination has a discoloration, it may have been erased
The dollar amount should be imprinted twice
The value for a domestic money order should not exceed $1,000
The value for an international money order should not exceed $700, or $500 for El Salvador and Guyana
Suspect a Fake?
If you suspect your money order to be fake, call the U.S. Postal Inspection Service at 1-877-876-2455.
If you're the recipient and you believe you received a fake money order, contact 1-866-459-7822 for verification.
How Long Does a USPS Money Order Take?
Generally, money orders can take a few days before the recipient receives them. However, the delivery can take longer on weekends or holidays.
If you're the recipient, consider waiting at least 14 days before reporting an issue with receiving the money order. Fortunately, domestic money orders from USPS don't expire or lose value.
Money Orders Between the USPS and Japan Post
On November 29, 2019, Japan Post Bank announced that it would no longer issue postal money orders for mail-in passport renewals outside of specific U.S. military installations in Japan.
However, this change would not impact USPS money orders. The U.S. embassy and consulates in Japan mentioned that they would continue accepting USPS money orders.
Charges for Postal Money Orders
If you send a money order, you must pay its face amount plus the issuance fee, as shown in the money order purchase fees table above.
For example, sending a money order worth $600 requires a $2.40 issuance fee. Your total payment is $602.40 ($600 + $2.40 = $602.40).
Key Takeaways
To summarize this topic, note the following about money orders:
Money orders are easy to buy and encash and can help if you don't have a checking account.
Only the payee can encash the money order after you fill out their name.
If you pay a bill using a money order, include the invoice or account number to ensure your payment gets credited correctly.
Refunds can take up to 30 days or more if you cancel your money order.
FAQs
Can I send money overseas with a USPS money order?
USPS allows you to send money orders overseas up to $700 ($500 for Guyana and El Salvador) through international money orders. To send an international money order, purchase one from your local post office.
Is there a way to identify the specific post office facility where a money order has been purchased?
USPS allows you to identify the specific post office facility where a particular money order was purchased. However, the Postal Service doesn't allow tracking or tracing money orders in the mail stream.
Can a blank money order be cashed?
Yes, you can complete and encash a blank money order if it has a specified value amount.
Can I buy a money order using a credit card?
USPS doesn't allow purchasing money orders with a credit card. Instead, you must pay with cash, a debit card, or a traveler's check.
References