USPS Star Wars Stamps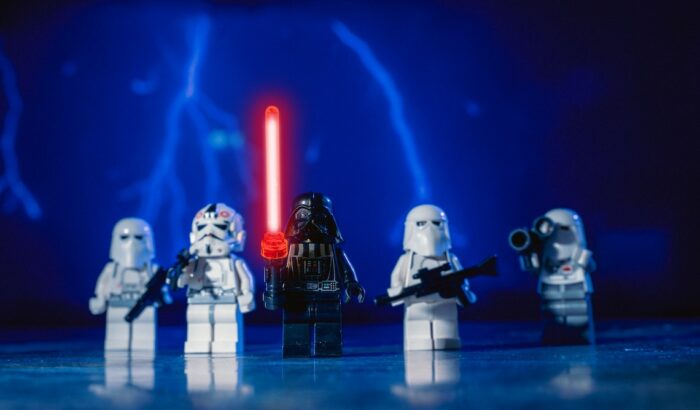 The Star Wars franchise is more than a film series that has redefined science fiction. It's also an ongoing tale of branded merchandise. That's why it's no surprise that many Star Wars fans have jumped at the chance to get some Star Wars goods. But did you know that the U.S. Postal Service (USPS) released a series of Star Wars stamps over the years?
You may have questions like where to get these stamps or if Star Wars droid stamps are considered Forever stamps. Or you may be wondering about the price for a set of Star Wars 2007 stamps. If so, you've come to the right place.
This article will examine whether the U.S. Postal Service sells Star Wars stamps and how you can purchase them. This write-up will also discuss if the Star Wars droid stamps are considered Forever stamps. In addition, this article will tackle the price of the Star Wars stamps issued in 2007.
If you're ecstatic to get your hands on the latest Star Wars stamps, ask your local post office if they have them for sale or where you can purchase them elsewhere. To find the nearest post office, you can check out FindPostOffice.org. This website can be a helpful guide in locating all 31,330 post offices in the United States.
Does the Post Office Have Star Wars Stamps?
Yes, it does. The "Star Wars" saga has delighted and influenced fans for more than 40 years. Many people love the droids for their quirky personalities.
Since the beginning of "Star Wars," droids have played a vital role in a galaxy known to be "far, far away." Star Wars droids are used as loyal companions and protocol aides. The U.S. Postal Service has immortalized the droids' charm and appeal on a pane of 20 Forever stamps.
The stamp dedication is a tribute to the commitment of Lucasfilm and its parent company, Walt Disney, towards educating young people about science, technology, engineering, and mathematics (STEM).
The stamps also celebrate the collaboration between Star Wars: Force for Change and For Inspiration and Recognition of Science and Technology (FIRST), a global pre-K-12 nonprofit organization. 
Star Wars: Force for Change and FIRST joined forces to expand access to STEM learning and robotics among young people worldwide.
Rebels and Imperials can now add an intergalactic touch to their mail with these Star Wars droid stamps. The stamps were first issued in Nicasio, CA, and are now available at post office locations and online. So it's safe to say that these are the droid stamps you're looking for.
The franchise was also vital to the childhood of Isaac Cronkhite, the chief processing and distribution officer and executive vice president of the U.S. Postal Service. He said he grew up watching Star Wars and loved sharing those stories with his children.
The Postal Service has long looked to the stars as inspiration for its stamps. USPS' decision to feature the "Star Wars" droid characters pays homage to these droids' roles in creating those innovations, embodying science and technology.
The stamps' Star Wars theme represents more than four decades of technical innovation that has helped drive brilliant storytelling. Cronkhite was joined by Lucasfilm executives, general manager and executive vice president Lynwen Brennan, art director Doug Chiang, and actor Anthony Daniels.
Daniels played the role of C-3P0 in all nine Star Wars films.
Brennan said that the droids had been a centerpiece of "Star Wars" for generations. They capture hearts just as they ignite imaginations, and now they're making their way into a world outside their galaxy.
Lynwen Brennan also said that the U.S. Postal Service has perfectly captured each droid's personality in this new stamp collection. Brennan added that fans would appreciate honoring their favorite Star Wars droids on stamps.
Background
In the opening moments of the first Star Wars movie, viewers were captivated by two friendly robots: the courageous R2-D2 and his nervous partner, C-3PO. Aside from their impressive physical and intellectual qualities, they have human-like personalities. At times they are funny or moody, just like humans.
The "Star Wars" franchise has continued to grow in popularity with each new film. The beloved droids have also become a part of fans' lives. Droids were initially portrayed in science fiction movies as intelligent robots. They were used extensively in fields requiring extensive specialization and knowledge, including medicine and space exploration.
The droids that were designed for combat were called battle droids. Droid models varied in their obedience, ruggedness, and expandability. They had varying levels of memory recall capacity and mathematical precision.
The standardization of their design made robots well-suited for many jobs. In science fiction, more advanced models require the ability to think independently. While the lack of autonomy in droids was great for obedience and control, it severely limited their effectiveness.
Designers had to strike a delicate balance to create droids that were intelligent enough, but not too intelligent, to perform their assigned tasks. Typically, droid names were a combination of numbers and letters.
With the contributions of Kenny Baker and Anthony Daniels, Star Wars droids were given memorable personalities. They brought life to the droid-like suits of R2-D2 and C3PO. C-3PO's voice was based on the voice of a New York taxi driver.
The Star Wars droid was given a personality that included fast-talking and wise-cracking. But when British actor and mime artist Anthony Daniels first saw a concept sketch of the golden droid over the shoulder of George Lucas, he got quite a different impression.
During Star Wars: A New Hope filming, Daniels wore his C-3PO costume and used his natural voice despite expecting someone with an outrageous accent to dub it over.
After auditioning several actors and showing Daniels' film clips to some friends like Francis Ford Coppola, Lucas agreed with everyone: Daniels' voice was perfect for the role.
The actor spent months refining his voice work to create the character C-3PO. The overall effect was that of a dramatic, easily offended, and over-stressed British butler.
Like Baker, Anthony Daniels had to get inside the droid's body and move around to make R2-D2 seem real. R2-D2 moved in a lively, effervescent manner as he bounced from side to side along with small, frequent head turns, suggesting a child's sense of wonder.
Ben Burtt, the film's sound designer, said in "Empire of Dreams" that R2-D2's sound design was one of his biggest challenges to create.
At first, he used a synthesizer to generate all of R2's sound effects and dialogue because the script only specified beeps or whirs. Still, the initial output sounded too robotic. To help resolve the issue, the sound team agreed that R2 was like a child learning to speak.
They made recordings of baby talk and synthesized the beeps and boops to create his speech effects. In the documentary, Burtt said that R2 was 50% machine and 50% organic sounds coming from a person's performance.
Droids Doing Good
"Star Wars" has sparked many fans' interest in science and technology. A STEM education gives children the tools they need to become critical thinkers who can embrace technology and use it to create a better world. Unfortunately, not all kids have access to the kind of education that can lead them to excellent STEM-related careers.
To address this challenge, the Star Wars: Force for Change program and FIRST decided to work together. The collaboration was meant to bring hands-on, mentor-based robotics programs to historically underrepresented and under-resourced communities around the globe.
How Do You Get Star Wars Stamps?
You can purchase the Star Wars stamps online at usps.com/stamps or call 844-737-7826. You can also get them by mail through USA Philatelic or at a post office near you.
'Star Wars Droids' – Forever Stamps: Are Star Wars Droid Stamps Forever Stamps?
Yes! In 2021, the United States Postal Service released a series of 10 postage stamps featuring the droids from Star Wars. These stamps celebrate the droids and their positive influence on people.
Performing many necessary tasks, droids play critical roles in the Star Wars universe. Whether they are helpers, villains, or sidekicks, droids have always been an important part of the Star Wars story.
We have seen many types of astromechs, including those that pilot X-wing fighter jets and translate languages. The 2021 set of 10 U.S. stamps shows only a few examples of these endearing droids.
How Much Are Star Wars Stamps in 2007?
Initially, the USPS Star Wars collectible sheet of 15 was sold for 41 cents each. Now, you can easily purchase the whole sheet on Amazon for $22.50.
USPS Celebrates 'Star Wars Day' With Droid Stamps; Syracuse Post Office Adds Souvenir Postmarks
The United States Postal Service commemorated "Star Wars Day" with a stamp release on May 4, 2021. USPS announced the release of a new line of Star Wars stamps on May 4, coinciding with "Star Wars Day" because its title is similar to the franchise's iconic line, "May the force be with you."
Meanwhile, May 5th is also sometimes described as "Revenge of the Fifth," a play on words alluding to the Star Wars 2005 film Revenge of the Sith.
The stamp collection features some of the galaxy's most beloved droids, including R2-D2, C-3PO, BB8, K-2SO, D-O, and IG-11.
The set also includes lesser-known characters like L3-37, an outspoken astromech droid who fought for droid rights alongside human allies during the Galactic Civil War. The collection also had a gonk or GNK droid, a vital walking battery power droid working for a highly mechanized galaxy.
USPS believed that no other film franchise has ever portrayed artificial intelligence as complex and versatile as Star Wars films. The popularity of Star Wars droids such as R2-D2 and C-3PO is due to their spectacular design and endearing personalities. Droids are often quirky, with free will and emotions due to accumulated exploits.
The stamps were available at U.S. post offices across the country and on the USPS website, where you could buy a stamp sheet of 20 for $11 or 55 cents each.
On May 5, 2021, the U.S. post office in Syracuse gave "Star Wars" fans a free souvenir: an official Star Wars picture postmark at the post office's Franklin Square location on 401 West Division St. The postmark says "Star Wars Droids". It includes the official date it was released and the zip code 13218, which is "Syracuse NY Station."
Postmaster Scott Jevis said that the USPS applied postmarks to any envelope with postage, making them a first-class souvenir of the release of Star Wars Droids stamps. He added that it was a postmark featuring more than the usual circles and bars because it exemplified the Star Wars theme.
Fans can request the "Star Wars" postmarks by affixing First-Class Mail postage to an envelope or postcard, addressing the envelope properly, and tucking in the flap.
Put the envelope or postcard inside a larger envelope, address it to the station manager at Franklin Square and mail it to 401 West Division Street, Syracuse, NY 13218.
After applying a pictorial postmark to the item, the Postal Service returns it with or without an address under its protective cover.
Star Wars Postal Products
The U.S. Postal Service issued 15 stamps on May 25, 2007. Each stamp features a member of the Star Wars franchise, which was about intergalactic battles between good and evil forces.
Individual stamps featured characters such as Luke Skywalker, Darth Vader, Yoda, Obi-Wan Kenobi, and Chewbacca. These stamps were the USPS Star Wars collectible sheet of fifteen, selling for 41 cents. The latest release was in 2021, featuring different kinds of droids and fan favorites, such as R2-D2, C3PO, and BB-8.
New USPS Star Wars Droids Set Features 10 Popular Characters
The United States Postal Service announced a series of stamps in 2021 that celebrates 10 popular mechanical androids from the Star Wars film franchise. A 55-cent stamp featuring droids from the Star Wars series was issued on May 4, 2021.
These Star Wars Stamps Will Make a Fine Addition to Your Collection
The latest stamp set of Star Wars shows droids from the original trilogy, like C-3PO and R2-D2, and new characters like D-O, Chopper, and L3-37. Since 2015, the Royal Mail has released a new set of Star Wars stamps every other year.
However, it's been years since USPS unleashed its force on America's envelopes. Star Wars stamps have been issued only once before, for the 30th anniversary of Star Wars: A New Hope in 2007.
The release of the Star Wars droids Forever stamps in 2021 marks the 50th anniversary of Lucasfilm. The Star Wars droids stamps were brought to life by designer Greg Breeding and art director William Gicker.
If you're a Star Wars fan who wants to collect stamps, try checking with your local postal store. Visit FindPostOffice.org to find directions to the nearest post office.
Reference
These ARE the Droid Stamps You're Looking For
https://about.usps.com/newsroom/national-releases/2021/0504-star-wars-droids-stamps-now-available.htm