How Much Is a Postage Stamp Now?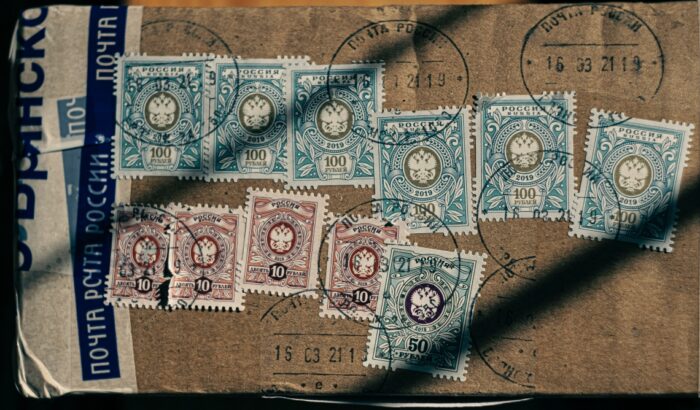 Have you wondered how much postage stamps cost these days? It is essential to ask this question if it is your first time sending a package to a specific location, and you want to know how much to spend on postage to make sure it gets delivered on time.
What is the cost of today's postage stamps? Why did the USPS have to increase their prices, and what services did the price increase impact?
This article discusses current postage stamp prices, including the prices of different stamps and the impact of price change (or increase) on consumers.
Postage stamps serve the critical function of ensuring that envelopes and letters reach their intended destinations. Knowing about the current rates of postage stamps can help you save on your mailing and shipping expenses, so you get more mileage out of your mail and shipping budget.
You can find out the rates of postage stamps by inquiring at your local post office. Visit FindPostOffice.org to use an online tool that locates the 31,330 post offices in New York, Los Angeles, Chicago, Houston, Phoenix, and other cities in the United States. 
What Is the Cost of Today's Stamps?
As of July 10, 2022, the United States Postal Service (USPS) increased postage prices in the U.S. by two cents per regular stamp.
As inflation rises and operating expenses increase, the USPS has announced a price hike to help fund its strategic plan.
Information on the USPS Postage Rate Increase
The USPS implemented a temporary increase in shipping rates for the peak holiday season, starting October 2, 2022, and ending January 22, 2023.
The increases apply to Priority Mail Express, Priority Mail, First-Class Package Service, Parcel Select, and the USPS Retail Ground service. The United States Postal Service hiked the postage cost for most mailing products, effective July 10, 2022.
In August 2021, the United States Postal Service raised its postal rates to 10 cents for most First-Class Mail to help reach financial sustainability.
Here are the price changes for mailing letters, postcards, and flats:
The First-Class Mail letter rate has increased from $0.58 to $0.60, a two-cent increase.
The cost of mailing a 1-ounce letter with online postage and meter, called Metered Mail, increased from $0.53 to $0.57.
The Metered Mail option for a one-ounce First-Class Mail would cost $0.03 less than the regular Post Office rate, saving you 5%.
The cost of mailing a First-Class Mail letter increased by $0.04 to $0.24 from the previous rate of $0.20.
First-Class Mail flats or large envelopes postage rates increased to $1.20 from the $1.16 rate per piece. The cost of each additional ounce is now $0.24.
The cost of First-Class Mail International has increased by $0.10, from $1.30 to $1.40 per letter purchased at the post office or online.
Postcards increased by $0.04, from $0.40 to $0.44 per card.
The price of Certified Mail increased by $0.25 to $4.00.
Special services, including Registered Mail, Signature Confirmation, and Return Receipt, increased beginning in July 2022.
Domestic Shipment:
Media Mail rates increased by 9% to $3.49 per package.
Domestic shipment includes $100 worth of insurance and is now standard with Priority Mail.
Parcel Select Ground rates are being adjusted to include cubic pricing.
First-Class Mail Forever Stamp: New Price
The United States Postal Service (USPS) informed the Postal Regulatory Commission (PRC) that prices would go up in January 2023. 
USPS has announced that it's increasing the price of a First-Class Mail Forever stamp to $0.60, which was previously $0.58.
USPS: Main First-Class Postage Prices at a Glance
The following is an overview of First-Class Mail prices.
One-ounce letter: $0.60
One-ounce metered letter: $0.57
Rate per additional ounce for letters: $0.24
Domestic postcards: $0.44
International letters: $1.40
Summary of the Postage Rate Increase
The recent increase in postage rates is as follows:
For domestic shipping:
Priority Mail Express shipping increased by 4.3% to $23.50, up from the previous $22.75.
The rate for Priority Mail increased by 2.7 % for Commercial Base online postage. From $7.16, rates are now $7.37.
First-Class Package prices increased by 7.4% for Commercial Base online postage. Rates increased to $3.37 from $3.01.
The postage rate for Parcel Select Ground decreased by 12.1% for Commercial Base online postage. Rates now start at $7.22, which was previously $7.01.
Suppose customers do not provide dimensions or inaccurately report package size inside an online postage provider.
In that case, they will have to pay a $1.50 additional fee if the package exceeds one cubic foot in size or more than 22 inches in box length. This rule applies to Priority Mail Express, Parcel Select Ground, and First-Class Package service.
A new manual sorting fee was introduced for packages whose dimensions exceed the U.S. Postal Service's maximum size requirements.
Boxes are measured by their dimensions to determine the cost.
For packages longer than 22 inches, there will be a $4.00 surcharge per package.
Packages over 30 inches long and packages with more than two cubic feet will have a $15.00 surcharge. This rate is true for Priority Mail Express, Priority Mail, and Parcel Select Ground.
For international shipping:
The average increase for Priority Mail Express International is 3.2%. The starting price for Commercial Base online postage jumped to $44.95, up from the previous cost of $42.85.
The average rate increase for Priority Mail International is 3.7%. From $44.60, it's now $46.36.
The mail service First-Class Package International had an average 4.2% increase in rates. Commercial base online postage rates increased to $14.11, up from the current $13.54.
Services Targeted
The new price increases are applied to several mail services, including First-Class Mail, advertising mail, periodicals, package services, and special delivery.
The USPS has a monopoly on many of these services. Because no other organization offers the same level of service for their needs, and USPS is still in a dominant position.
What USPS and Others Are Saying
USPS has said it wants to use its pricing authority wisely but recognizes that the Postal Service may have to raise rates again. Each market-dominant class must be updated to reflect the most recent pricing authority applied.
You are not alone if you find that statement vague and unsettling. The Alliance of Nonprofit Mailers called this filing a "death spiral accelerator" for the USPS.
USPS has announced that, starting July 10, 2022, customers can expect to pay more for certified mail, renting post office boxes, fees associated with buying money orders, and insurance when mailing an item.
The U.S. Postal Service says the price increase is due to inflation and rising operating expenses. In May, Postmaster General Louis DeJoy said American citizens should expect "uncomfortable" price hikes in the coming years as the USPS strives toward financial solvency.
At a Board of Governors meeting, he said, "I believe we have been severely damaged by at least 10 years of a defective pricing model that cannot be satisfied with one or two annual price increases, especially in this inflationary environment." The Postal Service also reported at the meeting a quarterly loss of about $1.7 billion.
Why Now?
In the past, inflation caps prevented USPS from raising prices by keeping postage increases in line with inflation. However, by exercising its existing authority more actively, the Postal Regulatory Commission has allowed additional rate increases.
The Postal Service may raise rates while recovering from its current financial difficulties. The cost of postage is likely to continue rising at regular intervals.
However, the 2-cent increase will not provide much of a financial boost for the USPS, which has seen its revenue plummet as people ditch traditional forms of communication in favor of digital ones.
The Postal Service generates less revenue from First-Class Mail and individual letters than it used to. First-Class Mail volume peaked in 2001, delivering 103.65 billion pieces. However, by 2020, its volume was expected to have fallen below 50 billion. This reduced volume is due to people's increasing reliance on email and web transactions for correspondence and business matters.
In 2021, 13.5 billion pieces of mail were sent out to U.S. households, but only about two weekly letters per household. People have become less dependent on the mail and more likely to pay their bills electronically or through other means.
In addition, the Postal Service mailed fewer individual letters in 2021 than in any previous year. That marks a 45% decline from where the mail volume was ten years ago, in 2011.
The number of First-Class letters does not include most other mail, such as bank statements and advertising fliers. There were more than five pieces of junk mail for every household per week in 2021.
There were then an additional 41 million pieces of what the USPS calls "marketing mail," which most consumers call "junk mail." Despite paying a lower rate for the postal delivery, junk marketing mail brought in $9 billion in 2021.
While First-Class Mail made up only 30% of the Postal Service's revenue in 2021, less than 10% came from individual letters.
In 2011, about half of the Postal Service's revenue came from First-Class Mail, and 17% was generated by individual letters.
The Postal Service generates most of its revenue from parcels and packages.
The U.S. Postal Service handles the final delivery of many packages shipped by e-Commerce retailers such as Amazon, with items delivered in bulk to a local post office near the buyer's home.
Rise in Prices Key in "Delivering for America" Plan – USPS
USPS unveiled a plan in 2021 to work its way out of the financial and operational crisis, aiming for self-sufficiency and high performance. The investment in infrastructure, called the Delivering for America plan, would cost over $40 billion over ten years.
What Can We Do?
Suppose you are not a frequent sender of outgoing USPS packages. In that case, an increase in the price of those services by two cents is far less noticeable than other rapidly increasing prices.
However, if you are mailing letters requiring U.S. postage, it may be worth stocking up on Forever stamps before their prices rise. In the past, only the U.S. Postal Service could sell postage stamps in America.
Now, you can buy stamps at various retailers, such as grocery stores, banks, and gas stations. Some places offer discounted postage stamps to their customers.
Hedging Your Bets With Forever USPS Stamps
The U.S. Postal Service introduced a new line of stamps called Forever stamps in 2007. These stamps are sold at the current rate for postage but have no face value of that amount. Rather, their value is determined solely by what a First-Class U.S. stamp costs at any given time.
For example, when the first Forever stamps were introduced in 2007, they cost $0.41 each. If you purchased enough stamps in 2007 to last until 2022, those stamps would have saved you $0.19 on every letter you mailed. The stamp you bought for $0.41 in 2007 would be worth $0.60 in 2022.
FAQs
Are Forever stamps still good?
Forever stamps will always be valid for use in mailing a one-ounce First-Class letter, no matter when the stamps are purchased or used and regardless of future rates.
The price of Forever stamps is always the same as the regular First-Class Mail stamp.
How much is extra postage on a greeting card?
The cost of mailing a postcard increased from $0.40 to $0.44 per card. For each additional ounce, you will pay an extra $0.24.