DHL Hours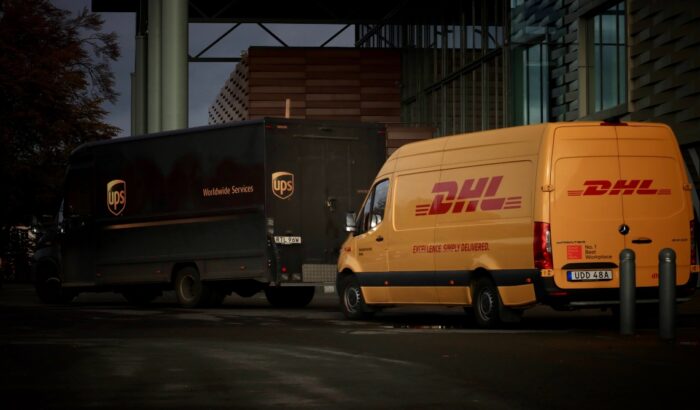 Did you know that DHL managed to earn over $28.4 billion in 2020 alone? This multi-billion dollar revenue primarily comes from its delivery service, being a prominent courier provider in the Asia Pacific and European regions.
The success of a courier service hinges on its ability to deliver mail and packages on time consistently. Timely deliveries result in high customer and client satisfaction.
Timeliness is especially crucial when sending containing goods with an expiration date, which is why reputable couriers follow strict timeframes.
This article addresses questions about the delivery hours of DHL, like the following:
Does DHL deliver on weekends and holidays in the U.S.?
How long do you usually have to wait for DHL to deliver a package?
What factors determine DHL delivery times? 
Does DHL offer a money-back guarantee for failed deliveries?
Key takeaways from this article include:
Understanding DHL's delivery hours and whether the company delivers even on weekends and holidays
Knowing the factors that affect DHL delivery times
Figuring out how DHL's money-back guarantee works
DHL is only one of many shipping options available to you. But if you want to ship your package through your local post office, FindPostOffice.org can help you look for the nearest one. This website is an essential guide in locating all 31,330 post offices in Los Angeles, Chicago, Houston, New York, Seattle, and other cities the United States.
DHL Delivery Times and Hours
Delivery times are essential in any shipping transactions. Delays, especially for eCommerce businesses, can severely affect a company's image.
When you check the DHL website, you'll see that the typical delivery hours are between 8:00 AM and 6:00 PM, Monday through Friday. Remember that delivery times may vary depending on the size of your parcel and the address of your package's destination.
Does DHL Deliver on Saturdays in the U.S.?
Yes, DHL delivers not only on weekdays but even on Saturdays in the U.S. When you use DHL Same Day, Next Day, or Overnight delivery service, you can request urgent or emergency deliveries even on weekends. DHL understands the importance of delivery and ensuring that shipments arrive on time. 
International DHL Delivery Times per Service
If your delivery is time-definite and must reach its destination by the next business day, you can choose one of DHL Express's three expedited services for international shipments.
DHL Express
You can use this service if you need to get a package delivered by the next possible day. DHL Express has three separate delivery times:
9:00 AM
10:30 AM
12:00 PM
However, this service limits you to ship a maximum of 300kg and 120cm x 80cm x 80cm per item.
Remember that DHL Express delivery services may not be available in all countries. If DHL Express takes longer to deliver your shipment than initially quoted, you can receive a refund under its money-back guarantee.
Express Worldwide
With DHL's Express Worldwide delivery service, you can have packages delivered worldwide by the next business day. It's possible to ship up to 1,000kg of goods with the maximum dimensions of 120cm x 80cm x 80cm.
Using this service, you can ship pallets (flat structures used for transporting goods) weighing no more than 300kg and measuring 300cm x 200cm x 160cm. Dangerous goods like flammable liquids and solids are also accepted for transport.
Express Easy
DHL Express Easy is ideal for deliveries of up to 25kg single-piece shipments. DHL can deliver your shipment to over 220 countries and territories across the globe by the next business day.
DHL Jetline
DHL Jetline can deliver an urgent shipment on the next flight out of the country. DHL Jetline shipping service includes customs clearance to ensure fast delivery.
DHL Secureline
DHL Secureline is a unique charter service providing additional security for your valuable shipments. A dedicated courier will also be available for small shipments.
DHL is a global company that provides international shipping services for businesses. Cross-border products simplify the shipping experience for retailers and consumers alike.
With DHL's streamlined product portfolio, customers can feel confident in delivering their products to more than 220 countries across the globe. DHL also offers other international delivery options like the following:
DHL Parcel International Direct – The delivery timeframe is around three to ten business days, with up to $100 for shipment value protection.
DHL Parcel International Standard – Transit time is around four to eight business days for Europe and Canada and eight to fourteen days for the rest of the world.
DHL Packet International – Delivery takes four to eight days. Maximum package weight is 4.4lbs.
If you're an online seller or shipper, you can easily track your shipments using the DHL eCommerce portal. You can search for up to 50 shipments simultaneously using the tracking number.
How much you pay for a courier service, especially DHL, depends on several factors, like where your goods are coming from and going to and how quickly you need them delivered.
For you to have a quick estimate of the shipment cost, you can visit myDHLi Quote+Book to get a quick quote.
You can pay for all your DHL Express export or import accounts by credit card, bank transfer, or check. DHL MyBill is the easiest way to receive and pay all your export and import account invoices in one place.
Factors of DHL Delivery Times
The main factors affecting the delivery time for DHL shipments are the destination and selected service. It may take time for the item to arrive due to the distance or transit time of the selected shipping method.
Moreover, delays in DHL delivery can be caused by factors outside of its control, such as bad weather, holiday seasons, or labor strikes. You can contact the online merchant or retailer if your package has not arrived ten days after the estimated delivery date.
In instances where your package got lost while in transit, you can start an investigation to find out what happened.
How Long Will It Take to Get Your Shipment Delivered? Is Your Shipment Guaranteed?
Delivery is based on the selected service once your shipment has been given to DHL by the online seller. The online store or merchant often indicates how long it will take to deliver your order.
It's best if you take note that delivery times can vary depending on the product or service chosen. Also, delivery times for domestic or international destinations may vary due to factors that may be out of DHL's control.
If all is well, it usually takes two to three days for neighboring countries and up to twenty days for long-distance ones.
Also, once you have made a purchase, the item will be shipped by your home country's postal service.
Under the money-back guarantee of its Express Delivery service, DHL will refund any shipping charges you incur if it fails to deliver your package within the time DHL originally quoted it.
Upon request, DHL Express will credit or refund the customer for a shipment delivered later than DHL's quoted delivery commitment as long as the conditions are met. The guarantee covers only the following services:
DHL Express 9:00 Import
DHL Express 9:00 Domestic
DHL Express 10:30
DHL Express 10:30 Import
DHL Express 10:30 Domestic
DHL Express 12:00
DHL Express 12:00 Import
DHL Express 12:00 Domestic
If you don't receive your shipment within the time frame promised, contact DHL within 14 calendar days of the shipment date and provide them with the account number, the waybill number, the date of shipment, and complete receiver information.
Within 30 calendar days after receiving notification from a customer, DHL will:
Give the customer credit or a refund.
Explain why the shipment is not eligible for guarantee under applicable limitations or exclusions.
Provide customers with evidence that you delivered on time.
If you receive a shipment that is late or never arrives, and the delay is not the fault of DHL, this guarantee will not apply.
Customers must contact their insurance agents or brokers for extremely time-sensitive shipments to insure against loss or delay. DHL does not assume such liabilities and will not arrange for shipment insurance.
Domestic DHL Delivery Times by Service
You can benefit from the network's reliability, postal expertise, and value-added services through DHL's partnership with the United States Postal Service (USPS) and its expedited shipping process.
Local carriers handle both final-mile delivery and return pickups, allowing you to reach 160 million addresses across the United States.
DHL SmartMail Parcel and Parcel Plus
Expedited Max: Two or three postal days
Expedited: Two to five average postal days
Ground: Three to eight average postal days
DHL SmartMail Flats
Ground: Three to eight average postal days
DHL SmartMail Bound Printed Matter
Expedited: Two to five average postal days
Ground: Three to eight average postal days
DHL SmartMail Parcel Return
Light: Two to four average postal days for lightweight packages weighing up to 16oz
Plus: One to three average postal days for packages weighing up to 70lbs
Ground: Three to eight average postal days for packages weighing up to 70lbs
The DHL Express Mobile app allows you to track and manage shipments with On Demand Delivery integration. You can find the nearest DHL ServicePoint for shipment drop-off or collection and quickly check shipping rates on your smartphone.
DHL is a service that has stood the test of time. It has etched its name into households, especially in Europe and Asia.
However, this company didn't start big immediately. It grew through the nurturing of everyone involved in its foundation.
In 1969 Adrian Dalsey, Larry Hillblom, and Robert Lynn founded DHL. It was the first company to offer international door-to-door delivery service.
They were the first to ship documents by air so that they would arrive at customs before the freight, a simple but groundbreaking idea. DHL's international air express delivery innovation saved shipping companies days or weeks.
DHL began to enjoy rapid growth soon after its formation. DHL is now among the world's largest logistics companies, with over 380,000 employees working in offices across 220 countries and territories.
DHL Express is one of the most popular international courier companies for eCommerce. Its global network allows shipping to 220 countries and territories.
DHL offers customers fast delivery and competitive rates on international shipments. It also offers U.S. domestic shipping through its DHL eCommerce service.
Frequently Asked Questions (FAQs)
How do I schedule or change delivery time in DHL?
The My DHL app allows you to change the time or location of your delivery if the scheduled time doesn't work for you or if you would instead pick it up at a DHL ServicePoint. You can begin this process on the day before your scheduled delivery.
What happens if you miss the delivery times for DHL?
If you were not at home during a delivery attempt, DHL's delivery driver would leave a yellow card for you, and the courier will return the next working day. If you're still not at home, you can collect your package at the nearest DHL office near you.
You can also follow the instructions on your DHL card or on DHL's Track & Trace page.
What does DHL mean when my delivery says "end of the day"?
"End of the day" means the end of the DHL business day. It's best to remember that DHL delivery hours are between 8:00 AM and 6:00 PM, Monday through Friday. So the end of DHL's business day would be around 6:00 PM.
But it's important to note that DHL cannot guarantee the delivery of your package at any specific time. It may arrive earlier or later than you expect.
When is DHL's latest delivery time?
DHL usually delivers between 8:00 AM and 6:00 PM local time, though the day of the week depends on when you drop your package at a facility near you.
Still, the delivery time may lengthen due to a few factors, such as weather conditions, public holidays, traffic, failed delivery attempts, or labor strikes.
What are the days when DHL Express is open?
You can mark in your schedulers that DHL is available every day. However, DHL Express delivers from Monday through Friday from 8:00 AM to 6:00 PM.
Does DHL Express work 24 hours?
DHL is available 24/7, 365 days a year, to meet customers' needs who send time-sensitive shipments.
Can I ship within the U.S.?
Yes, DHL can ship to all 50 states in the U.S., and you can pick up or send packages from any one of the DHL Express ServicePoints. It's important to note that DHL Express Domestic Services are unavailable at DHL Express ServicePoints partner locations.
References