DHL International Shipping Rates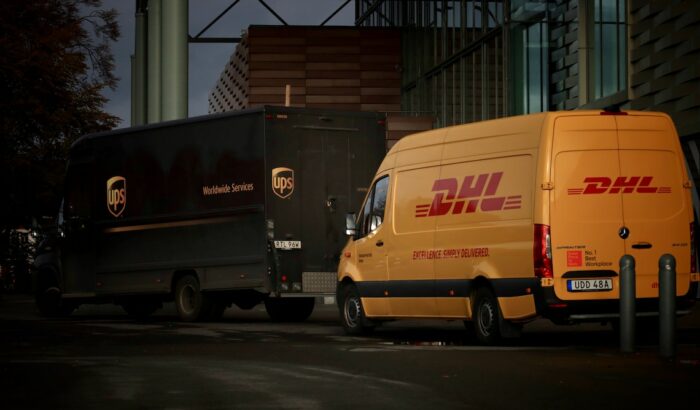 Are you interested in the services provided by DHL International Shipping for your personal needs or online business? 
Do most of your clients live overseas, and you're looking for international shipping options with reasonable rates to fulfill their orders? If this is the case, then this article is definitely for you.
As you start your read, you may have questions like what DHL is and how good their international shipping is. You may also be wondering if DHL is a good option for shipping packages abroad regularly.
So how much does DHL International Shipping cost, and is it cheaper than other shipping companies? Can DHL drop off your client's package at the nearest local post office if they're constantly moving from place to place?
When you read this article, you will have extensive knowledge about DHL and its international shipping service.
You will also learn if DHL is a good option for you, especially if you plan on shipping to other countries regularly.
You will gain insights into how much this mail service costs and how it compares with other logistics companies in the country. The write-up will also tackle how DHL handles deliveries with the USPS and the local post offices in the country. 
DHL Express partners with USPS in providing quick and reliable mail and shipping services. Such access to the vast USPS network helps DHL with final customer deliveries, specifically in commercial and residential areas.
Do you need to find the location of different post offices in the country where you send your mail and packages? FindPostOffice.org can help.

FindPostOffice.org is an online search tool that pinpoints the location of all 31,330 post offices in the United States. Find the post office nearest you using our website. 
Even if you move from state to state, there is a local post office near you where DHL can drop its deliveries. You can best manage DHL to USPS delivery services if you know the locations of different post offices in the country.
How Much Does DHL Charge Per Pound?
When you send packages through DHL, the cost depends on the weight of your item. The heavier your package, the higher payment. Here are some examples of DHL rates on usual shipments:
For 5lbs
According to the online calculators, here's an example of DHL costs for a 5lbs package sent from the U.S. to the U.K. (United Kingdom).
DHL Express Worldwide $68.23
DHL eCommerce Parcel Direct $46.34
For domestic shipments, a 5-lb package will cost $44.64.
For 10lbs
According to the same package cost calculator, a 10-lb item sent through DHL Express will cost $61.46. If you're planning to use DHL services for your shipping needs, it's best to contact their website and request a quote for your packages. They will gladly help you get that information.
How Does DHL Calculate Shipping Costs?
DHL shipping cost is calculated using more than one variable. You'll need to consider the dimensions of the package, the cost for the company to deliver the package, and the delivery time frame.
When you want to ship your packages via DHL, you'll need to know how they calculate costs. You'll need it more when you're involved in eCommerce.
If you don't understand the delivery cost, you might underprice your products, resulting in a loss of revenue. The following are ways to determine DHL delivery costs.
Calculated Shipping Costs
Crunching numbers on a calculator is the primary way of determining shipping costs. Luckily, some sites offer tools like shipping calculators designed to give the exact delivery costs for shipping companies like DHL.
You can visit the DHL website, contact customer support, and ask for a quotation. It's free of charge, and you'll get an idea of how much you'll spend on deliveries with DHL.
Flat Rate Shipping Costs
You can try a flat rate price when you're too tired of calculating individual packages for the exact shipping cost. All you need to remember is that DHL provides a specific box size with a flat rate.
No matter how much stuff you cram into it, as long as it's packaged properly, you won't spend more than the flat rate. Small businesses love flat-rate shipping because they can ship many items cheaply compared to manually calculating each package.
Free Shipping
There are many online businesses today that offer free deliveries to their customers. But, for the business owner, there is no such thing as "free" as they need to pay DHL for their shipping service.
You can place the shipping cost on top of your product or service price to profit from the transaction. Free shipping can also make checkouts quicker for your customers.
Ship Via DHL Services
DHL is a carrier company that provides domestic and international logistic services. Here are some of the shipping services that DHL provides:
DHL Express International
International And Domestic Rates: What Are The Differences?
You can ask DHL for a quotation on your delivery request if you want it to arrive at any moment of the day. Below is information on DHL rates per service:
DHL Domestic Rates
DHL domestic shipping solutions have affordable rates but depend mainly on the package's dimensions, weight, and destination.
Using DHL domestic shipping gives you a unique advantage compared to international delivery. When you ship domestically, you can enjoy time-guaranteed delivery. It means you can promise customers a definite transit time and when they can expect their package to arrive.
Typically, DHL aims to deliver shipments at the end of the next business day unless there are unforeseen circumstances or holidays the following day.
DHL International Shipping Rates
Similar to domestic rates, the shipping cost for DHL international shipment service is based on the package's weight, dimensions, and destination. You can always get a quote from the shipping company's website.
DHL is among the popular shipping companies offering quick and secure international services. This company is one of the popular choices for eCommerce businesses for their supply chain needs and international shipping options.
How Much Will It Cost To Ship via DHL Internationally?
If you are in charge of shipping orders for your online business, then you know that having international customers ordering your items can be daunting. But, through the help of carrier companies like DHL, you have a reliable partner that can help you with everything, from shipping labels to shipping costs.
Here is an example of an international shipping rate for a five-pound package delivered from the United States to the United Kingdom.
DHL International $186.74
UPS Worldwide Expedited $221.93
Always remember that the total cost depends on the dimensions of your package, the destination, and the DHL parcel weight.
What About Shipping Surcharges?
Aside from the standard shipping costs, you must also consider surcharges for specific DHL delivery services. Here are some of DHL's surcharges that you need to prepare for: 
Fuel surcharges: Weight can affect the fuel consumption of a delivery truck. DHL can include fuel surcharges on fees, depending on the current fuel prices from public indices.
Overweight surcharges: There is a fixed charge for packages that weigh over 70kg. The surcharge covers the expected added fuel consumption for the extra weight.
Oversize surcharges: Space is crucial as a transport vehicle has a limited capacity to store packages. Larger packages mean fewer items in a cargo hold, requiring more trucks to deliver other parcels. Any package with a dimension that exceeds 120cm is considered oversized.
Remote area surcharge: There are situations where your recipient may reside in remote locations. Surcharges can apply to such scenarios because the carrier must extend travel to distant locations to deliver a package.
Security surcharge: DHL provides add-ons to your package delivery, like security measures, to safeguard your package in areas with an elevated risk of unrest, terrorism threats, and war.
Non-stackable surcharge: Some items can't have anything placed on top of them, requiring more space inside the van. They apply this surcharge to any pallet for both international and domestic shipments.
Dangerous goods: DHL can deliver acceptable amounts of hazardous items. These kinds of deliveries incur different surcharge rates.
Changes To Rates And Services
As of January 1, 2023, DHL has announced an increase of 7.9% on average in the standard rates for their shipping services. Also, customers can now use the DHL online rate quote and transit time tool to calculate shipping rates and service charges.
Shipping Surcharges And Fees
The following updated rates are DHL's standard shipping surcharge and fees. You can pay these surcharges and fees through cash, bank transfers, or credit card.
Address correction: $21 per shipment
Change of billing charge: $23 per shipment
Dangerous Goods: $145 per shipment
Data entry: $6.50 per waybill
Dry Ice: $7.05 per shipment
Elevated risk: $20 per shipment
Late payment: 5% of the unpaid invoice amount
Duty Tax Importer: 2% of fiscal charges. At least $17 per shipment
Non-stackable Pallet: $300 per piece
Oversize Piece: $70 per piece
Overweight Piece: $99 per piece
Remote Area: $0.49 per lb. with a $49 minimum per shipment weight
Restricted destination: $30 per shipment
Pack Your Items
Before using a shipping cost calculator, you must properly pack your items to ensure their safety during delivery. These are some guidelines for packaging your item correctly:
Choose a box larger than your item
Wrap the item with bubble wrap for protection
Place all your items in high-quality boxes, preferably corrugated cardboard material
Fill all extra spaces with padding material for added protection
Use heavy-duty packing tape for security
For fragile and valuable items, mark the box with "fragile"
After packing, weigh your box, and measure the dimensions (length, width, and height)
Use the DHL shipping calculator and see the rate that you're going to pay
What About DHL Shipping Insurance?
Your package can get damaged, lost, or stolen as it goes through the delivery process. The best way to protect you from losses is to purchase insurance. 
DHL shipping provides insurance that covers the actual value of your package if it gets damaged or lost. You can fill out a form on the insurance section of a consignment note where you can indicate the insured value of your package. 
DHL Shipping Rates FAQs
How much are DHL fees?
Your box's dimensions, the package's weight, and the destination determine DHL fees. You can get a real-time quote through the DHL website or their online shipping cost calculator.
Is DHL shipping expensive?
Many carrier companies provide delivery services in different countries, whether in Hong Kong or Ukraine. For shipping internationally, many find DHL cheaper than shipping services like FedEx. 
Does DHL charge by weight?
Yes, DHL determines their shipping cost by weight, the dimensions of the package, and the location of the recipient's address. You can always consult the DHL website for any questions about rates.
Is DHL cheaper than USPS?
Many widely consider USPS the mail and package carrier that offers the most affordable rates for flat-rate shipping and small package deliveries of under 20lbs in Austin, Jacksonville, San Jose, Charlotte, Columbus, Cleveland, Sacramento, and other cities in the United States. It's because the U.S. government partly manages the postal service, and is mandated to be revenue-neutral, which means it's supposed to break even and not make a profit. 
DHL is a German-owned, American business that operates both in the United States and abroad. The company bases its rates on the package size, weight, and delivery destination.
DHL works with USPS to deliver packages in the United States, especially at the last mile of the shipping journey. Suppose you need information about the many post offices in the United States. In that case, you can visit FindPostOffice.org. 
Even if you move from place to place, DHL can still work with USPS to ensure that your packages get to you promptly and securely.
Is DHL cheaper for international shipping?
DHL has competitive rates for international shipping. But, actual shipping rates may vary depending on the usual factors determining the company's rates (weight, dimensions, and destination).