Mail Tracking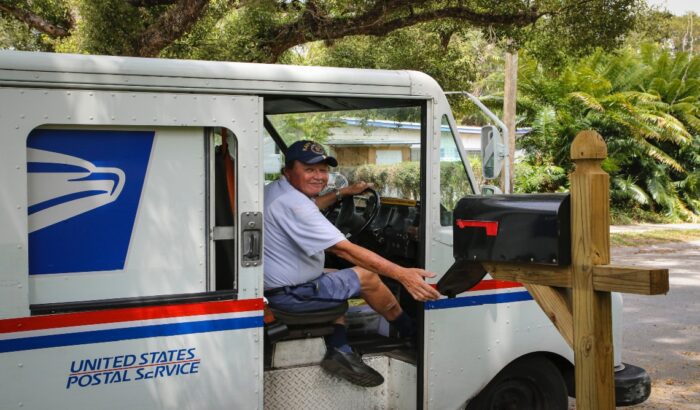 Did you know that ancient Rome had a working postal service throughout its empire? "Cursus publicus" was the name of this service, and it was solely used for imperial matters.
A single rider was accountable for the entire travel of the letter given to him. Senders and receivers don't get notifications then, nor any means of real-time tracking of packages sent through this parcel service. The mail's delivery status is accounted for only when the rider reaches their destination.
Much has changed from that system to what courier services offer today, especially with today's internet services. A sender or receiver can now track packages in real time through the mail tracking service.
Today, mail tracking services are provided by all of the major courier companies in the United States. However, some customers may still have questions about this service, like the following: can you track your letter? How does mail tracking work?
You may also wonder where you can find your tracking number and if you can track your mail without a tracking number. How can you check your mail before it arrives? What do you do if your mail does not arrive at its designated delivery time?
After reading this article, you'll get a good idea of how mail tracking works and how to track your mail. You'll also know where to find your tracking number and how you can track your mail even without one.
This article will also share tips on how you can check your mail before it arrives and the next steps you can take if your mail hasn't been delivered.
Mail tracking is an excellent feature that helps you track your parcel. A tracking system is usually available to all couriers, such as FedEx, UPS, DHL, and even eCommerce websites like Amazon or eBay. 
To know your mail's location and duration, you need to know mail tracking works. Stay up-to-date with your shipment by reading more about tracking mail below.
If you want to find out where your package is, try inquiring at a local post office. To find the nearest post office, visit FindPostOffice.org. This website provides information on all 31,330 post offices in California, Florida, Pennsylvania, Georgia, North Carolina, and other states.
Can You Track Your Letter Mail?
By using the internet, you can track your mail practically anywhere. The USPS (United States Postal Service), one of the biggest delivery service providers in the U.S., offers mail tracking services to its customers. 
Mail tracking allows mailers to monitor their packages from drop-off at the post office to the mail's final destination. In the case of USPS tracking, you can track your mail using this service.
Also, you can use tracking services for mail sent to particular mail addresses like DPO (Diplomatic Post Office), FPO (Fleet Post Office), and APO (Army Post Office).
How Do I Track My Postal Mail?
You can track your item regardless of whether you are the sender or recipient through the services made available by the courier company. In the case of USPS, you can track your mail through the following methods:
Online: You can track your mail through the online USPS Tracking System on USPS.com to follow the progress of your USPS package.
By text: You can also text your tracking number to 28777 (2USPS) and get notifications through SMS. However, standard messaging rates may apply.
By smartphone: You can download the USPS Mobile app for iPhone or Android phones and conveniently access mail tracking on your smartphone.
By Phone: You can call 1-800-877-8339 and obtain tracking information about your mail or package.
How Does Mail Tracking Work?
Mail tracking is a complex system that involves the entire structure of a courier service. People inside processing facilities work with delivery staff who deliver your packages from point A to point B.
At the same time, people keeping the online tracking system working keep a vigilant eye on ensuring correct information is displayed on their servers.
This complex process starts with the courier correctly placing a shipping label on a package or mail. Once a package has this label, courier personnel can scan your shipment at different processing facilities throughout its delivery journey. Every time your package is scanned, your tracking information gets updated.
Once your package is received by the courier company, in this case, USPS, the tracking service starts. Remember that your mail or package's tracking number is on the shipping label.
Where Can You Find Your Tracking Number?
Now that you've sent your package for delivery, you'll need to track it as it goes through the delivery process. You can do this monitoring using the mail or package tracking service.
To do this, you'll need a tracking number. You can find this number from the following sources:
Self-service kiosk eReceipt
Sales receipt
Mailing receipt
Online label records from Click-N-Ship, eBay, or other shipping services
Below the barcode of your mailed item
Remember that some USPS Marketing Mail items, postcards, and First-Class Mail letters do not have tracking numbers.
How Can You Track Regular Mail Without a Tracking Number?
Before you get anxious about not receiving a tracking number for an item, you should know that some mail pieces don't include this number. Items without a tracking number are the following:
Postcards
First-Class Mail letters or flats
Periodicals
Some USPS Marketing Mail parcels
What Can You Do if Your Mailpiece Hasn't Been Delivered?
There are instances where your mail can't be delivered due to many factors. Delays may happen, resulting in deliveries not arriving on time.
If delivery delays are the case, follow the next instructions:
Check the delivery standard of your item's mail class. You can find the time frame for the delivery of your item's mail class in the delivery standard.
Compare your package's progress with what's on the delivery standard chart for your item's mail class.
If the item's status is "Alert," expect delayed delivery because of factors like weather events and natural disasters.
How Can You See Your Mail Before It Arrives?
USPS has an optional notification feature called Informed Delivery, which allows you to digitally preview letter-sized mail addressed to you before it is delivered to your house.
You get a preview mode for your mail, which you can access through your computer, tablet, or any mobile device. Informed Delivery is available in most ZIP code locations across the country.
There are a few requirements for you to qualify for the Informed Delivery feature, including the following:
Your address should be located in a ZIP code that qualifies
Your mailbox or address should be uniquely coded
High-density areas like apartments and condos may not have unique addresses with unique coding. If this is the case, you won't qualify for Informed Delivery.
Informed Delivery provides customers with the following notification features:
Digitized images of the envelope addressed to you
An email notification with digital photos of the first 10 mail parcels addressed to you
An online dashboard where you can view all photos of packages being delivered to your address
The Postal Service can digitize the image of an envelope by running it through automated mail-sorting equipment. The agency is now using that information to provide digital notifications to people before the arrival of physical mail.
USPS also provides updates on incoming packages via separate email or text notifications. The dashboard displays a window of seven days' worth of mail images and package information for up to 15 business days after each delivered package.
People can sign up to receive a text or email alert when their package has been delivered.
What Type of Mail Requires a Signature?
According to USPS, mail that requires the signature or payment of the recipient or an agent authorized by the recipient is called "accountable mail." Here are some items considered accountable mail:
| | | |
| --- | --- | --- |
| Adult Signature RequiredAdult Signature Restricted DeliveryInsured Mail (insured for over $500)Collect on delivery | Postage due or return postage dueCertified MailForeign origin mail with extra servicesSignature Confirmation serviceRegistered Mail | Restricted Delivery optionDomestic Priority Mail Express service items (unless signature waived is not required)Return Receipt service |
You should note that Restricted Delivery service is delivered only to the addressee or a person authorized by the recipient to receive the mail or package on their behalf.
International Shipping Tracking
Before, when couriers had yet to develop their online tracking systems, people had no means of getting updates when they sent mail or packages overseas. They simply hoped that their package would reach their loved ones in another country.
Good thing you can now track your mail through the International Shipping Tracking services provided by companies like USPS. USPS services that have international shipping tracking are the following:
| | |
| --- | --- |
| USPS International Mail Class | International Tracking Capabilities |
| Global Express Guaranteed | Tracking to all destinations |
| Priority Mail Express International | USPS Tracking for most destinations |
| Priority Mail International | USPS Tracking for most destinations (not available for flat rate envelopes or flat rate small boxes) |
| First Class Package International Service | USPS Tracking for most destinations |
| First Class International Letters | Not available |
How to Track an International Parcel
Once you enter a tracking number onto the USPS Tracking website, the page will display the parcel's current status. Depending on the type of goods of the packages and their origin or destination, you have the option to take several actions if required.
You can access the tracking history of the item and learn about which services are associated with it. You can request emails or text messages about your delivery. You can also leave instructions for the delivery driver on where to leave your piece of mail if no one is home.
What's the Difference Between Certified vs. Registered Mail?
The main difference between Certified Mail and Registered Mail is the extra protection the latter provides. Registered Mail has added security for letters or packages with high value.
Certified Mail provides the sender with mailing receipts and electronic delivery verification. It's one of the mail services used by millions of Americans who need proof of delivery when sending sensitive items like bank documents, tax returns, and time-sensitive papers.
On the other hand, Registered Mail focuses on providing extra protection for items of high value.
Both services provided regular updates on their delivery status. USPS creates a custody chain that gives you your parcel's delivery status throughout its journey.
To sum it up, choose Certified Mail if you need proof or certification of delivery of essential documents. If you need a safe, protected delivery for items of significant value, then Registered Mail is the service for you.
Other Tracking Statuses
Each status has different sub-statuses you'll encounter every time you check on your package's progress. The tracking statuses below are the most common ones you usually see.
Pre-shipment
This status means that the labels have been created but not yet scanned into the courier's database. Here is the most common list of pre-shipment statuses you can expect:
Label created, not yet in the system: This status is given to a newly-created label that hasn't been scanned by USPS yet.
In transit
Once a package enters the USPS network, you may receive an "In Transit" status update. Here are the statuses you can expect while your shipment is in transit:
In transit to the next facility: The package is being processed at a USPS facility.
Arrival at the unit: The package has arrived at the sorting destination on schedule.
Processed at the destination facility: The package was processed at the destination facility.
Arrived at USPS facility: The package arrived at the facility, indicated by the city, state, and ZIP code printed on its label.
Departed USPS facility: The package has departed the USPS facility.
Arriving late: The package has been delayed and will arrive later than originally scheduled.
Customs clearance: The U.S. Customs Department has processed the package and is awaiting USPS final delivery.
Received by US Postal Service from U.S. Customs: The U.S. Customs Department has returned to USPS the package, now ready to be shipped overseas.
Outbound or out of U.S. Customs: The U.S. Customs Department has returned the package to USPS, which has sent the package overseas from a domestic departure facility.
Out for delivery
This status means your package was shipped out for delivery on a specific date.
Delivered
The "Delivered" status means that the postal service has delivered your package and considers its job complete.
Key Takeaways
Adding Informed Visibility to your direct mail campaign will help you reach more people with your marketing messages. This feature allows you to know when your mail arrives in a customer's mailbox so you can manage any follow-up activation and marketing efforts.
Can You Pick Up Your Mail Before It Is Delivered?
No. You can not pick up a package from USPS before delivery is completed or initiated.
References