FedEx Scam Text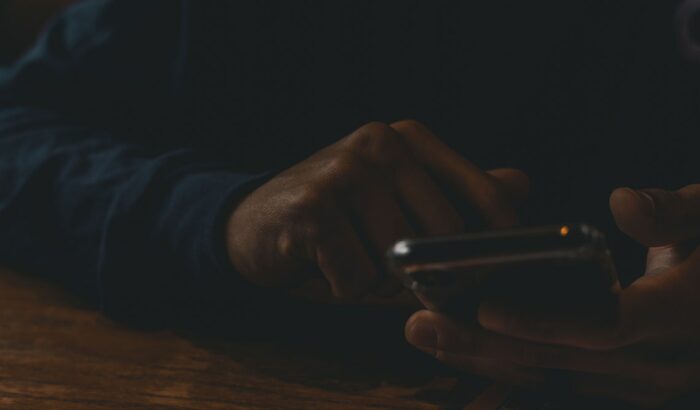 Fraud and phishing have been on the rise, so everyone should be extra vigilant when sending or receiving parcels to avoid falling into a scam.
But how do you spot scammers and avoid being victimized by FedEx text scams? What can you do if you ever fall into a FedEx text scam?
This article helps you identify and avoid FedEx test scams by comparing them to the original texts sent by FedEx to their consumers. It also discusses the common types of fraud and tips on recognizing phishing scams.
More importantly, this article helps you spot FedEx text scams by giving guidelines on what you can do if you ever fall into these scams.
Suppose you received a fake FedEx text message. It is best to verify its content by logging into your USPS account online or personally asking your local post office about your mail.
You can look for the nearest post office in your area by visiting FindPostOffice.org, a website that can help locate the 31,330 post offices in Houston, San Diego, Philadelphia, Jacksonville, Charlotte, and other cities the United States.
New Scam SMS Message Claims to Contain FedEx Package Details
FedEx customers should be wary of a new text message phishing scam that aims to trick recipients into giving away personal information. In a statement to ABC News, FedEx expressed its commitment to protecting the security of its network.
FedEx acknowledged that there is no foolproof way to prevent its name from being used in a scam. Still, it constantly monitors such activity and works cooperatively with law enforcement.
Growing Text Message Scam Using Fake Package Delivery Notices
People all over the country have begun receiving text messages with a "tracking code" that appears to be from a delivery service company. The messages also ask recipients to enter their "delivery preferences" followed by a link.
If the recipient clicks on that link, they will be taken to a fraudulent website operated by scammers attempting to steal personal information and money. In this case, you should delete all unusual text messages or emails without reading the contents and report the incident to Abuse@FedEx.com.
In addition to issuing warnings, local law enforcement agencies urge people in their communities in California, New York, Florida, Texas, Illinois, and other states to exercise caution when faced with a potential text scam. 
FedEx encourages customers to check its website for information about fraudulent attempts to mimic the business' identity.
What Types of Texts Does FedEx Send?
It's important to note that customers who signed up for notifications via the Delivery Manager tool will receive text alerts and updates from FedEx. It is likely a scam if you have yet to sign up for package alerts and receive texts from FedEx about deliveries.
However, if you've agreed to receive these updates from FedEx, note that it does not ask for payment or sensitive information in return for goods during custody or transit.
How to Spot a FedEx Text Scam
You can tell the difference between an actual FedEx text and a fake one by their texting habits. Suspicious texts may include:
Spelling or grammatical errors
Excessive usage of exclamation points
Sudden or pushy requests for money or personal information in return for the delivery of a package
Typos or slight alterations of website addresses (e.g., fedx.com, fed-ex.com)
The following is one version of a text message scam:
Example
"Hello Jane Doe, your package with the tracking code HN-7523-HB94 is waiting for you to set delivery preferences: e3fmr.info/onAyXsVfomA. For more info check out fedx.com."
How to Avoid FedEx Text Scams
You can determine whether a text message is from FedEx by asking yourself the following questions:
"Was I expecting a delivery?"
"Have I sent a package to someone?"
"Do I have text notifications activated?"
If you answered "no" to any of those questions, it might be wise to proceed cautiously.
Block Scam/Spam Texts
To avoid being targeted by fake FedEx text messages, you can block the phone number that sent it to you. You can block spam or scam texts or download an app that will do it for you.
Protect Yourself From Fake FedEx Texts
If you're waiting for a package or have sent one recently, you can protect yourself from text message scams by following these tips.
Check your account on the shipping company's website to see whether you have a package waiting for pickup.
You can reach FedEx directly by using its "Contact Us" page. You can also contact your local customer support line.
Do not click the links within any suspicious text messages, as this could compromise your device.
Check the tracking number for accuracy. The tracking numbers on a FedEx package are typically 12 digits long and do not contain any letters. The shipping company may provide 10-, 15-, 20, or 22-digit numbers.
Enter the tracking number into FedEx's online system to see if it exists. Do not copy and paste the code from your phone into this window. The number can be a phishing link that can be used to install malware onto your device.
Top Scams
Scammers use text messages and phone calls to trick people into sending money. Here are some common text or call scams to help you avoid them.
FedEx delivery scams
Because FedEx is such an established delivery service, scammers use the company's name to target customers with delivery scams.
Sending checks by FedEx
The scammers will send you a check through FedEx overnight delivery and use the service's sense of urgency to make their scheme seem legitimate.
They will ask you to deposit their check and send a portion back by wire transfer or gift card, keeping some of the money as payment for processing.
Work-from-home scams
Be careful in responding to work-at-home ads because they may be scams. This scheme will use FedEx to deliver packages to your home. You are asked to inspect the goods, confirm that they have not been damaged during transit, and then send them to another address using a preprinted FedEx label.
Ultimately, you will not get paid for your work and may be charged with mail fraud if caught shipping stolen goods overseas.
Account hijacking
Thieves use stolen FedEx account numbers to conduct business. Private delivery companies like FedEx are used by scammers because the U.S. Postal Inspection Service pursues cases aggressively, and mail fraud carries stiff penalties under federal law.
Common Warning Signs of Text Scams
Beware of:
Links to a website with a misspelled or slightly altered address (like Fedx.com and Fed-Ex.com) meant to confuse you.
Sudden requests for money, often accompanied by a sense of urgency, when you're expecting a package.
Requests to provide personal or financial information.
Claims that you won a large amount of money in a settlement or lottery.
Certificate errors or the lack of SSL (Secure Sockets Layer) activities. SSL is a protocol for establishing secure links between computers in a network. SSL issues can result in sensitive information being compromised.
How to Recognize Fraud
FedEx does not ask for any payment or sensitive information through unsolicited text messages or emails to secure goods in transit. If you receive any of these or similar communications, ignore them.
Contact your bank immediately if your interaction with the website caused you financial loss. Consider reporting the crime to the Internet Crime Complaint Center (IC3) or your state Attorney General's office.
FedEx Tips to Recognize Phishing Scams
You can avoid being scammed if you recognize a phishing text message. According to FedEx, fraudulent emails and text messages often contain:
Inappropriate and often urgent requests for money in exchange for the delivery of a package or other item
Requests for sensitive information such as your Social Security number or bank account numbers
A slightly altered or misspelled website address, which is often a vital part of an Internet scam
Poor spelling, grammar, and overuse of end punctuation, especially exclamation points.
Fraudulent Email Alert
Every day, millions of fraudulent emails and text messages are sent. They claim to be sent from various sources, including FedEx and company representatives.
Fraudulent email and text messages, often referred to as "phishing" or brand spoofing," are becoming more common. Scammers often use logos, colors, and legal disclaimers to make phishing emails seem legitimate.
Types of Fraud
Here are some types of fraud to watch out for.
Credit card fraud
Credit card fraud is just one example of how people can become victims of identity theft.
It is considered a crime when someone uses your credit card to make purchases over the internet without your knowledge.
Fraudulent emails
Fraudulent emails are one of the most common ways criminals try to scam people online. These emails trick you into thinking they are from a reputable source. They try to get you to give up sensitive personal account information or make payments.
Instant messaging (IM) attack
Like email attacks, attackers deliver links via instant messaging instead of the traditional email channel.
Like email attacks, malicious links can be disguised in hyperlinks that take you to a site containing harmful software. The malware can be spread through your instant message conversations.
Phishing
Phishing is a form of email fraud in which the perpetrator sends you a legitimate-looking message to trick you into providing sensitive information. Typically, the messages appear to come from legitimate and well-known websites.
Search engine phishing
Some phishing scams involve search engines that direct users to low-cost products or services. The site's owner can steal your personal information if you enter your credit card number on a phishing site. Many websites offer credit cards or loans at a low rate, but they may be phishing sites.
Spear phishing
Unlike phishing attacks that cast a wide net, spear phishing targets specific individuals or organizations through malicious emails. Spear phishing aims to steal sensitive information or infect a target's device with malware.
Vishing
In vishing, you receive a phone call asking you to provide personal or financial information. The goal is to acquire personal information from you that could be used to access your account or open new credit cards.
FedEx Officials' Warning: Delete Message Scams if You Receive Them
FedEx is known to be one of the world's largest shipping companies, and millions of people daily rely on it to send or receive important packages.
The company has found even greater visibility in the delivery sector due to online shopping and the eCommerce boom brought about by COVID-19. But reports of unexpected or strange messages and claims to be from FedEx are on the rise.
The New "Smishing" Scam Is an Attempt to Steal Your Personal Data via Text
A trending scam has begun to use text messages known as "smishing" scams. This scam combines text messages with phishing, a term that describes fraudulent attempts to obtain private data by pretending to be a trustworthy source.
Fraudsters Pretending to Be From FedEx
A recent version of the "smishing" scam involves receiving a text message that claims to be from FedEx. Some texts may include a link that asks you to adjust the delivery settings for an item already in transit.
In some cases, it can claim that a missed delivery attempt was made on an expensive item. Experts warn that anyone who opens the messages and clicks on the links may be asked to provide their credit card information, giving scammers access.
New scam versions could also download malicious software onto your device, giving hackers free rein to steal your personal information or plant viruses.
Hints That You've Received a "Smishing" Text Message
Experts say that several warning signs can help you identify a scam text message. It is best to think twice before opening messages with strange punctuation or multiple spelling errors, as they could be scams.
If you get a message from an unknown number, it's best to take the usual precautions. Don't click on links or download attachments, and report suspicious activity immediately.
Ways to Stop or Cut Down on the Number of Unwanted Text Messages
FedEx advises customers never to provide sensitive information in response to unsolicited texts or emails. Instead of opening the messages, you should delete them immediately and report the issue by emailing Abuse@FedEx.com.
Scammers increasingly use text messages, so experts warn that you should avoid replying to texts from unknown numbers. The best thing to do is block the number and report it as a scam by forwarding the message to 7726 (SPAM) on any carrier. Then delete the message from your inbox.
What Can You Do if You've Fallen for a FedEx Text Scam?
If you're concerned that you might have fallen for a FedEx text scam, follow the steps below to minimize the chances of identity theft:
Change your password on the FedEx website as soon as possible.
Take a screenshot of the text and the website, including the URL, then delete the FedEx text scam.
Report the text message to FedEx at Abuse@FedEx.com, including the screenshots of the messages you received.
Visit the FedEx.com website, and file a report with the Internet Crime Complaint Center (IC3).
Forward the message to 7726 (SPAM).
Report the crime to the Federal Trade Commission at ReportFraud.ftc.gov.
Frequently Asked Questions
Does FedEx send text alerts?
Yes. FedEx sends text alerts to its customers.
How can I tell if a FedEx text is real or fake?
A text message may be fake if it contains grammatical or spelling errors, overuse of exclamation marks, sudden requests for money or personal information, and slightly altered or misspelled website addresses.
Can I report a fake FedEx text to the company?
Yes, FedEx advises everyone to report suspicious messages to Abuse@FedEx.com.
Is there a FedEx phone scam going around?
Yes, they are called "smishing" scams.
Does FedEx text before delivery?
Yes, but only if you've signed up for notification via the Delivery Manager tool, which enables you to receive text alerts and updates from FedEx.
Can you get scammed by returning a text message?
Yes. Experts advise you not to respond to text messages from strangers because responding could communicate that your number is active and thus susceptible to spam.
References
A new fraudulent text message claims to contain FedEx package information
https://abcnews.go.com/Technology/fraudulent-text-message-claims-fedex-package-information/story?id=68450946
Recognize and report fraud
https://www.fedex.com/en-us/trust-center/report-fraud.html
Fraudulent Email Alert
http://www.fedex.com/bw/about/fraudulent_use.html