FedEx Return Label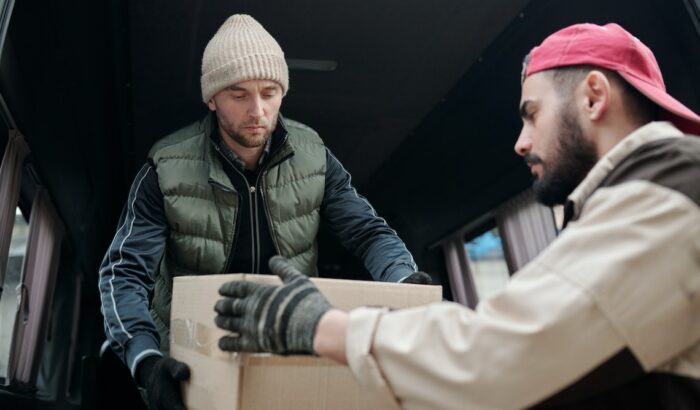 Not all customers will be happy with their purchase. So businesses should proactively approach product returns by including return labels in their shipping process. Whether you are a customer or a business owner wanting to know how to obtain a return label from FedEx, this article is for you.
We will provide information about FedEx return labels. Our discussion will include ways to get a return label from FedEx.
From reading this article, you will learn how to print shipping labels at a FedEx office. You will also know how to create a return label for a package. Additionally, this article will discuss some options for shipping a package without a return label.
We will also discuss whether you will be charged if you do not use your shipping label, among other key information. 
FindPostOffice.org is a one-stop site where you can access various information related to sending and receiving mail and packages, including adding a return label to a FedEx shipment.
Does FedEx Provide Return Labels?
FedEx provides return labels to its customers. Its return labels serve as a tool for tracking and planning the complex operations of returning packages.
FedEx manages reverse logistics by investigating, analyzing, repacking and recycling packages, maintaining margins, and optimizing resale.
How Can I Get a Return Label From FedEx?
You can get a return label from FedEx by creating one on FedEx.com or going to a retail location for help.
Obtaining a FedEx Return Label: What Is a Return Shipping Label?
Return shipping labels are prepaid and pre-addressed shipping labels that enable a customer to return an item.
These labels can enhance an online retail business' reputation. They double as marketing props, offering distinct value addition to one's products and services.
Stating that customers can return their orders quickly with pre-assigned return labels improves the odds of them making a purchase. Potential clients will find it convenient to buy a product since they can return it.
Suppose a customer receives the wrong item. In that case, a return label can help de-escalate the situation since the client can have the option to resend the wrong product to the merchant immediately.
For FedEx packages, sellers often provide customers with a FedEx return label, which is either free or has a shipping cost deduction from a refund. 
If you need to return a FedEx package, check whether there is a prepaid return label inside the box. Some sellers place the return label separately in the package, while others include it in the invoice.
If you find one, you can stick that label on the shipping box without needing to print anything. You may also obtain a FedEx return label by checking out the seller's orders or returns page or calling and requesting the company to email a label.
Read your seller's return policies to know what steps to take should you wish to return a package. The policies may include information about requesting a return for the order and printing a shipping label.
Since every return shipment varies, here are other FedEx return label options businesses can offer to simplify the return process:
Label Options
FedEx Global Returns allows businesses to print labels for international returns and add them to the outbound shipment. Retailers can provide their customers with printed, emailable, and editable labels. These options let retailers link the return label to the outbound shipment for improved visibility. 
Email Return Labels
Businesses can have additional control in the return process with an email return label. This option allows them to do the following:
Eliminate extra steps. Businesses can reduce calls for international returns by letting shippers edit labels and customs documents online. Companies can send an email to their customers with a link to editable documents.
Set deadlines. Businesses can decide the time return shippers need to access the label.
Keep clients informed. Businesses can include links to pick-up information and drop-off locations for their customers.
Save money. Unused return labels are free of charge.
Provide special services. Customers can use the label with special options, including dry ice services, Saturday delivery, and Hold at FedEx Location service.
Offer more options. Return shippers can ask for a drop-off or pickup of the shipment at a FedEx location. 
Editing Return Labels
Businesses can benefit from editable return labels because these labels reduce rework. When retailers ship packages to customers, they cannot always predict what their clients will return. However, these merchants can be ready for almost any return with editable return labels from FedEx Global Returns.
FedEx allows retailers to decide how much control their clients receive. These merchants can create customs documents and return labels with the details they know. Meanwhile, the return shipper can edit these forms based on that information.
FedEx sends an email notification to the return shipper. The email contains the shipment information and a link to access the return label page.
The return shipper fills out the necessary details. They can view the documents, choose the custom documents or labels they prefer, and print them.
FedEx Express Billable Stamps
Billable stamps are preprinted labels with addresses and advanced shipping options. These stamps are cost-effective and provide easier management of shipments. 
FedEx Ground Package Returns Program
This FedEx service option is available in the United States and Canada. Businesses can send the printed label to their client with their shipment or send it on request. Meanwhile, customers can attach the label to the package and return the parcel to the FedEx office. 
Printing Return Labels
Suppose you are a customer wondering how to print return labels. You should find out whether an online store offers a preprinted FedEx label for return shipping.
Some stores include a return label in the original shipment, while others may send a label following your request. Retailers that print return labels for their customers can save money. If the return label is not used, they are not charged.
How Do I Print a FedEx Return Label?
If an online retailer has given you a printable shipping label, you can print and attach it to your package.
How Much Does Printing a Return Label at FedEx Cost?
Once FedEx receives the return shipment, a return label surcharge applies. The cost is $0.50 per shipment for a printed return label. Note: This amount is for an international return label.
Can I Get a Preprinted Return Shipping Label?
You can get a preprinted return shipping label when an online store provides it.
Can I Print a Label at Home?
You can print your label at home if you have a printer.
How Can I Print a Return Shipping Label at Home?
You can use your home printer to print the return shipping label. Use the standard 8.5×11-inch paper and attach it to your package. You can also use a thermal label printer with an adhesive, allowing you to affix the label to the box easily.
How to Print Shipping Labels at a FedEx Office
You can print shipping labels at any FedEx location. Here are the steps to print a label at a FedEx office:
Visit FedEx.com and find a FedEx location near you. Enter your zip code into the search box.
Select the correct city from the displayed options.
Click the "copy and print" button to check which locations offer printing services.
Choose the most convenient location.
Ask a FedEx team member for the store's email address if you have a shipping label in your email. Send the label to that address. The team member will print it from your email and may charge you a small fee.
Prepare the QR code from a retailer or the one you created using the mobile app. Show the QR code to a team member and have them print the label for you.
How Do I Create a Return Label for a Package?
First, you must choose a shipping carrier and identify which mail class your package will fall under. If you opt for FedEx, here are the steps to create a FedEx return label:
Sign in to your account on the FedEx website, then select "create shipment."
Go to "create return shipment" and then enter the required information.
Click "create return label shipment." You will be directed to the "package and shipment" page, where you can email the label to the recipient or print it yourself.
Can I Create a Return Shipping Label In-Store?
Several FedEx locations, including any FedEx office or FedEx ship center, can assist you in creating a return label in-store. Click here and get a shipping label from a FedEx location near you.
Creating a Shipping Label From Your Phone
FedEx allows you to create a shipping label from your phone through the FedEx mobile app and a printer for no hassles.
You can obtain a QR code with just a few taps. Present that code to a team member, and they will handle the printing. You can also print the label directly from the mobile app and your home printer.
If you are an android user, go to Google Play and search for FedEx mobile. Choose the FedEx icon and click install. Meanwhile, Apple users can visit the app store, search for FedEx mobile, and click "get" to download the app.
FedEx mobile app offers these features:
Tracking the package status using FedEx tracking
Delivery alerts and push notifications
Creating a shipping label
Finding the nearest FedEx locations
Quick rate and transit time quotes
Account-specific rate quotes
Easy access to FedEx address books and shipment profiles for expedited shipping
FedEx Pickup and Drop-Off for Returns
You can drop off prepackaged FedEx return boxes at any FedEx drop-off location.
Drop Off Your Return Package Without Having to Print a Label at Home
If you do not have a printer at home to print a label, you can simply request a FedEx return label from participating e-tailers to obtain a QR code.
Go to a FedEx office, FedEx ship center, or Walgreens. Show your email with a QR code to a store associate so that they can print your return label for you.
Where Can I Drop Off FedEx Returns?
Aside from FedEx locations, you can also drop off FedEx returns at participating retail locations, such as Walgreens, Dollar General, Office Depot OfficeMax, Walmart, PostNet, Albertsons, Fred Meyer, Jewel-Osco, Randalls, Safeway, Vons, PostalAnnex, and Pak Mail.
Ensure Customer Satisfaction With Prepaid Return Shipping Labels
Online businesses inevitably face eCommerce challenges like handling returned items. However, they can make the return process simpler and quicker by providing return shipping labels.
Several online retailers create return shipments to ensure packages are returned correctly. Customers who handle returns by themselves may provide improper postage or incorrect address information.
How Does a Prepaid Shipping Label Work?
Retailers must choose a shipping service and shipping option based on their budget to create prepaid return labels.
Prepaid does not mean that retailers have to pay for every label. They only need to pay for the ones that they use.
Retailers can also opt for whatever tools they prefer to print their shipping labels with. They can print return labels with the addresses reversed and use codes from their chosen carrier.
UPS (United Parcel Service) prepaid shipping labels do not expire. UPS also allows its clients to void a shipment within 90 days after creating a shipping label on the shipping company's website. The step-by-step process of voiding a UPS shipment is available on this page. 
If it's been more than 90 days since an individual created a label, they must contact UPS to request a void, which will not be processed after 180 days.
Meanwhile, USPS (United States Postal Services) shipping labels are only valid for 28 days after purchase. Still, USPS provides an average grace period of two to three days. However, if a label is prepaid, it will not expire. 
With FedEx, a retailer that needs to provide prepaid return labels to their customers can create a return label online by visiting the FedEx website.
These entrepreneurs can also create QR code labels and manage their returns with FedEx Returns Technology. This solution allows them to improve their visibility and increase their control.
FedEx Ship Manager allows retailers to choose the automated package and freight tools.
Suppose merchants need basic shipments of a package or a single envelope within the United States or internationally. In that case, FedEx Ship Manager Lite is the fastest way to create a FedEx shipping label, even without a FedEx account.
Still, there may be instances where a business may need a manual label for some of its shipments.
A merchant using a manual label for a FedEx Home Delivery shipment needs a barcode label and an address label for each residential package. They can request FedEx Home Delivery barcode labels by calling 1.800.463.3339 and stating "order shipping supplies" at the prompt.
How Much Is a Prepaid Return Label?
Customers can get a prepaid return label for free. The retailers are the ones who purchase the labels from their chosen shipping service provider at the rates they have set and agreed to.
FAQs
Can I ship a package without a return label?
Using these options, you can ship a package without a return label:
You will get a barcode if you create a label on your phone via the FedEx mobile app. Save the barcode to your phone and head to a FedEx office or participating FedEx ship center location. A team member will scan your barcode and print the label in the store.
How do I use manual shipping labels?
Manual labels are airbills that FedEx provides. There are different ways to use manual shipping labels. For example, you can use FedEx International Air Waybill for most express international shipments.
Such labels work for shipments up to 150Ibs, including shipments to and from Puerto Rico. You can request preprinted air waybills by going to the order supplies page. You can also call 1.800.463.3339 and mention "order shipping supplies" at the prompt.
Can I use non-FedEx labels?
You can use non-FedEx labels only if they meet FedEx's adhesion standards. Contact packagingservices@fedex.com to know whether your non-FedEx labels meet the company's requirements.
Can I order labels from FedEx?
Log in using your FedEx account information to order labels and other supplies.
Can I reprint a label?
Go to FedEx Ship Manager. Click the ship history tab and choose a shipment from the list. Select the 'reprint' option. Remember that you can only use the reprint label option provided that you created a label but FedEx has not scanned it.
Using the same label for multiple shipments is fraudulent. It can lead to additional billing charges and even the cancellation of your account, including your FedEx account number.
You cannot reprint a label using FedEx Ship Manager Lite.
Can I create labels online and print them at a FedEx location?
You can create shipping labels on FedEx.com and print them at a FedEx office near you.
Can I print labels in advance?
Printing labels up to 10 days in advance is possible for FedEx Express shipments. You can also print labels up to five days in advance if you use FedEx Express freight shipments.
What if I lost my shipping label?
You need to create a new one if you lost your shipping label. Ask the sender to email you a new label if your package has a preprinted label.
Note: If the lost label were not used, you would not be charged for it. 
Can I cancel my shipping label?
You can cancel your shipment any time before FedEx scans your package. Log into your FedEx account and click the ship history tab. Select the shipment you want to call off, then click 'cancel'.
Suppose you created a label using a credit card in FedEx Ship Manager. You can call 1.800.463.3339 for cancellation.
Do return shipping labels expire? How long is a return label usable?
Printed return labels expire. However, the expiration date varies per retailer. Whether you use a printed or emailed label, read your retailer's return policy to know the details on requesting a new return label or determining how long they will accept the return.
Where do I place the label on my box?
Place the label on the package's largest surface. Use ample pressure to attach the label to ensure all edges are stuck to the package.
Refrain from attaching the label, barcode, or pouch over the edge of a box. The barcode should be flat so that a scanner can easily read it. If the barcode crosses over the edge of a package, it can wrinkle and lead to scanning errors.
Lastly, do not apply tape over the barcode because tapes, including clear ones, can cause reflection issues with overhead scanners.
What if I print a label but do not ship my package before the label expires?
FedEx shipping labels expire. However, the expiration dates vary. Generally, emailed labels are printable for up to two years. Still, if you print a label, make sure to ship your package within two weeks before the label expires.
Will I be charged if I do not use my shipping label?
Your account is only charged once FedEx scans the label. You won't get charged if you create a label but do not send the shipment.
Does the delivery time start when I create my label?
The delivery time only starts when FedEx scans the package.
What types of labels are best for recycled boxes?
Hot-melt adhesives work best on recycled boxes because they stick well with the shorted corrugated box fibers of recycled content. You can contact packagingservices@fedex.com to request a label specifically for recycled boxes. A tire or crate label containing a hot-melt adhesive is also a good option.
How do I attach a label to handle luggage, ski bags, and transit cases?
Use a tear-resistant tie-on tag and wrap it around the handle. Secure the tag with a zip tie that came with it. Then place your pouch or label on the tag.
How do I label an unboxed item, such as luggage, a tire, or a rug?
Practices for labeling unboxed items vary. Suppose the item has a plastic, rubber, or wood surface. If that is the case, you need a tire or crate label with a special adhesive designed to attach to non-corrugated boxes.
A tire or crate label is a smart choice if your shipment includes rugs or fabrics wrapped in heavy-duty plastic. Meanwhile, you can use a tie-on tag for shipments such as transit cases, auto parts, and pieces of luggage.
What label is best for plastic totes or wooden crates?
Use a tire or crate label if you ship plastic totes or wooden crates.
Do temperature-sensitive shipments require special labels?
A moisture-resistant poly label, which does not tear, smear, or wrinkle when a package sweats in warm temperatures, works well with perishable shipments containing wet ice or gel packs.
References