How to Track a Package Without a USPS Tracking Number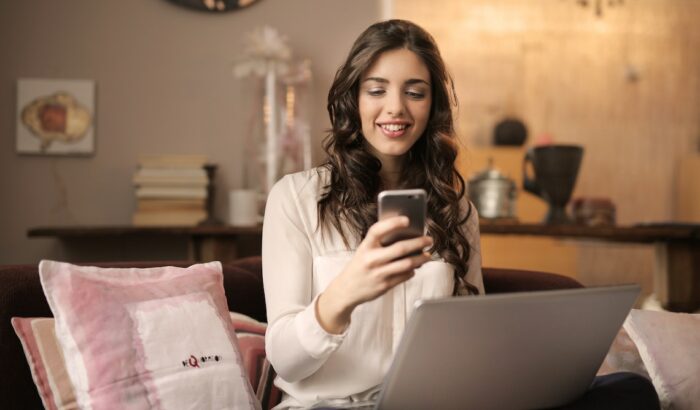 USPS (United States Postal Service) serves nearly 165 million addresses in the U.S. and delivers more mail than any other postal service worldwide.
A part of USPS' services that have benefited many customers is package tracking. This feature informs clients about their package's delivery status and location as their shipment travels from origin to destination.
Using the tracking number is one way to help shippers track USPS packages and monitor the delivery process. But some services do not have this feature, and sometimes, customers need help finding the tracking number.
How do you track a USPS package without a tracking number? What USPS services can you track?
What do USPS tracking numbers look like, and what do the tracking statuses mean? Can you track packages with or without using Informed Delivery?
This article explains how you can track your USPS package without using a tracking number and discusses the USPS services that provide tracking.
This article also shows the meaning of the different tracking statuses and what USPS tracking numbers look like.
You can locate a USPS Post Office near you using FindPostOffice.org's online locator. FindPostOffice.org also provides helpful information about shipping and mailing, including tracking USPS packages with or without a tracking number.
How to Track Your USPS Package (Even Without a Tracking Number)
USPS provides tracking for various shipping services through a tracking number, making following your package's trail convenient.
But what happens if you send a shipment and misplace the tracking number? What if the USPS service you used does not have tracking? Fortunately, the following sections show several ways to track a USPS package, even without a tracking number.
USPS Tracking – The Basics
USPS Tracking service is the Postal Service's end-to-end item tracking tool available for most domestic mail products addressed to domestic locations. These locations include, to a limited extent, the following:
Army Post Offices (APOs)
Fleet Post Offices (FPOs)
Diplomatic Post Offices (DPO)
ZIP codes in U.S. territories and possessions or Freely Associated States
By inputting the tracking number of a mailpiece into the USPS Tracking page, you can view your item's current status and other tracking information like the delivery or attempted delivery information.
The information includes the delivery date and time. It also shows the item's delivery location, such as a mailbox, reception desk, or neighbor.
Note that USPS Tracking does not guarantee or expedite deliveries. Additionally, USPS products that automatically include USPS tracking do not require extra cost for the tracking mechanism.
What Is Package Tracking, and Why is It Important?
When you send your package through a mail delivery service like USPS, you trust the company to bring your item to your recipient. But with an average of nearly 145 billion in total mail volume delivered annually in the past 10 years, it is easy to imagine that your item can get lost or misplaced.
Choosing a shipping service with a tracking feature can help ease your worries by letting you follow your parcel's journey from origin to destination. USPS Tracking is available for most domestic deliveries and for some international mail.
Enter the tracking number in the USPS website's tracking page to use the tracking feature. You will see your package's current status, including whether the carrier delivered the item successfully.
What Items Can Be Tracked by USPS?
You can use USPS Tracking for packages and envelopes based on your chosen service. However, not all USPS services have tracking included.
What USPS Service Types Can You Track?
Some USPS services provide tracking for free, while others require an additional fee to have tracking available. The following sections discuss the different USPS services with tracking.
Which USPS Services Offer Tracking?
The services that have USPS package tracking included are as follows:
Priority Mail Express
Priority Mail
USPS Retail Ground for packages only)
Media Mail (for packages only)
First-Class Mail is an affordable USPS service, but it does not have end-to-end tracking. Instead, you must pay a fee to add the extra tracking service.
Other services like USPS Marketing Mail also require an additional cost to enable tracking.
Tracking is also available for specific international mailing services. However, some destinations outside the U.S. may have tracking restrictions.
USPS Priority Mail Tracking
Priority Mail and Priority Mail Express have tracking numbers that help make tracking your shipment easy. You can find this number on the shipping label.
To track your Priority Mail item, input the tracking number into the USPS Tracking page search bar and click "Track." Your package's shipment information should appear in the search results.
What Is USPS Informed Delivery?
Informed Delivery is a free USPS service that lets you preview grayscale images of incoming mail and receive status updates about your inbound and outbound packages.
Informed Delivery can send notifications through Daily Digest emails or the USPS Mobile app. This service also has other features like package tracking notifications, mail reminders, and online electronic signatures, making tracking and receiving your packages more convenient.
How to Track Packages Using USPS Informed Delivery
To track your item through Informed Delivery, sign up for a USPS account and register using the address associated with the package you want to follow.
After registering for an account and signing in, click "Track and Manage" on the USPS dashboard and scroll down to "My USPS."
This page is your primary platform for tracking packages you have sent and received in the past two weeks. A list of packages will pop up, and you can click on a box to view its tracking information.
How to Track Packages Without Using USPS Informed Delivery
USPS Informed Delivery is one of the alternatives to track your package easily if you do not have a tracking number. Some third-party logistics (3PL) may provide other tracking options, but there is no guarantee that those alternatives work better.
If you bought something from an online store and want to track the item, consider contacting the merchant and asking them if they have tracking information.
Suppose the merchant sent your package but did not use a service with tracking. They may provide enough information so you can reach out to USPS and see where your item is in transit.
You can also contact your local Post Office if you want to track a package you sent or if you cannot contact the merchant who sent your item.
How to Track a USPS Package
Once you have a tracking number, you can track your package quickly by entering the tracking number into the search bar on the USPS Tracking page.
If you use a mobile device, you can also use tracking apps, like those available for Android or iOS devices, provided by 3PLs.
For example, some apps provide a convenient map view showing you where exactly your package is.
How to Find Your USPS Tracking Number
You can find your tracking number on any of the following items:
Sales receipts
Mailing receipts
Self-service kiosk eReceipts
Below the mailed item's barcode
Online label records if you purchase postage online, such as through Click-N-Ship or eBay
How to Obtain a Free Tracking Number With USPS
Many USPS services have tracking features for no extra charge. If you want a free tracking number, consider shipping your item using those services with free tracking.
What USPS Tracking Numbers Look Like
The tracking number formats for various USPS services are as follows:
| | |
| --- | --- |
| Service | Sample number |
| USPS Tracking | 9400 1000 0000 0000 0000 00 |
| Priority Mail | 9205 5000 0000 0000 0000 00 |
| Priority Mail International | CP 000 000 000 US |
| Priority Mail Express | 9270 1000 0000 0000 0000 00EA 000 000 000 US |
| Priority Mail Express International | EC 000 000 000 US |
| Registered Mail | 9208 8000 0000 0000 0000 00 |
| Certified Mail | 9407 3000 0000 0000 0000 00 |
| Collect On Delivery Hold For Pickup | 9303 3000 0000 0000 0000 00 |
| Global Express Guaranteed | 82 000 000 00 |
| Signature Confirmation | 9202 1000 0000 0000 0000 00 |
USPS Tracking Statuses and Their Meanings
Your USPS package's tracking details will appear as a status specifying your package's current situation. These tracking statuses are as follows:
Electronic shipping info received: USPS has received the information about the order.
Acceptance: The post office worker or courier has accepted the item.
Processed through sort facility: The USPS sorting facility is processing the item that will soon be in transit.
In transit: The package is currently on the move.
Arrival at unit: The shipment has arrived at the last point before final delivery.
Out for delivery: The courier is delivering the package, or the item is already in the recipient's P.O. Box.
Delivered: USPS has successfully delivered the item.
Forwarded: The company has forwarded the item to another address if there were additional forwarding instructions or the ZIP code was incorrect.
Processing complete: The package has arrived at the post office.
Notice left: The item is ready for pickup at the post office. USPS will return the package to the sender after several days.
Refused: The recipient refused to receive the item, and USPS will return it to the sender.
How to File a USPS Lost Package Claim
Despite the tracking capability USPS shipping provides, there is still a possibility that your package can get lost or damaged in transit. If you insured your item, consider filing an insurance claim by doing any of the following:
Online: Go to USPS.com⁄help⁄claims.htm for information on filing a claim for USPS insurance.
By mail: Contact USPS' phone number at 800-275-8777 so the company can mail a claim form to you.
Fill out the form and send it with other required supporting documents to the address printed on it.
These supporting documents include the following:
Evidence of insurance: Includes proof that you purchased insurance, COD (collect on delivery), Priority Mail, Priority Mail Express, or Registered Mail service for the mailed package.
Proof of value: Includes evidence like a sales receipt or paid invoice showing the item's value during mailing.
Suppose you made a transaction through an internet–based payment network. Your proof of value is the transaction printout identifying the purchaser and seller, price paid, transaction date, item description, and assurance of transaction completion.
Proof of partial loss or damage of contents: Includes evidence that you have the damaged item, packaging, and all contents. If USPS sends you a notification, you must bring the item, packaging, and all contents to the Post Office.
How to Send a Package From USPS
The following steps serve as a guide to sending a USPS package:
Pick a box: Use a box large enough to fit the item you are sending safely. Consider using standard sizes to avoid paying fees for nonmachinable packages.
Pack your box: Tape your packaging to reinforce the flaps and close it flat on all sides without bulging. Pack the box with cushioning to protect the contents and ensure the package is intact upon arrival.
Address your package: Write or print address labels clearly and use ink that does not smear. Include your return address and ZIP codes, and format the addresses on the box as you do on envelopes.
Choose a service: Select a service to send your item depending on your package's size and weight and how quickly you want it delivered to the recipient.
USPS provides various mail services, delivery speeds, package sizes, and extra services like insurance and tracking.
Calculate and apply postage: Enter your package information into the retail postage calculator on the USPS.com website to get the correct prices for various shipping services.
Ship your package: Mail your item by visiting your local post office, requesting a free pickup, dropping a small package in a blue collection box, or leaving your item with an Approved Postal Provider.
FAQs About USPS Tracking
Can I track a USPS package by address?
No. To track a USPS package, you must use its tracking number, not the address you are sending the item to or from regardless if it is a major state such as California, Florida, Georgia, North Carolina, and Pennsylvania, or a less populated state like Arkansas, Nebraska, Alabama, Washington, and Hawaii.
Can I track a package by name?
You cannot track a package with a name. Instead, you use the tracking number on the box or set up an Informed Delivery service with your USPS account to track your packages.
Can I track a USPS package without a tracking number?
USPS Informed Delivery is one way to track your package without a tracking number. The service lets you digitally preview your mail, manage your deliveries, and track your packages at no extra cost to you.
Can all USPS packages be tracked?
All packages sent through USPS have a unique tracking number on their shipping label. You can use this number to track your USPS package.
Is Priority Mail traceable?
Priority Mail includes tracking as part of its service. You can use this feature to trace your item using the tracking number on the shipping label.
Can USPS see how many times I track a package?
There is no definite information on whether USPS knows how many times you track your package. But the Postal Service scans your package several times from origin to destination, so there is likely a record of how often USPS scans your item.
How can I recover a lost USPS tracking number?
Suppose you sent an item through Priority Mail Express and lost the receipt. You can visit a Post Office near you, and the USPS staff will help you retrieve your package's information.
In other cases of a lost tracking number, USPS may have little or no capacity to trace your item.
What can I do if I lose my USPS Tracking number?
First, ensure whether or not you actually lost the tracking number by checking the following locations:
Your Post Office shipping receipt
The sales receipt if you bought insurance from the Post Office
The confirmation email if you shipped from USPS.com
The shipping confirmation email received from an online seller
The USPS Tracking label's bottom peel-off portion
If you cannot find the tracking number despite your efforts, you may need to wait until your recipient receives the package.
What if the Post Office can't find my package?
If your recipient has not received your package after the supposed delivery duration, contact the post office for assistance.
Suppose you sent an item through Priority Mail Express, but it has not yet arrived within the service period. You can file seven days after the mailing date. However, you must file your claim before 60 days.
If your package is insured, but the post office cannot find it, you can consider filing a claim for the lost item.
You may have purchased your insurance separately, or it may have been included with a USPS service. Eligible items for insurance include:
Priority Mail Express items and other insured mail
COD items
Registered Mail items with insurance
References