UPS Store Tracking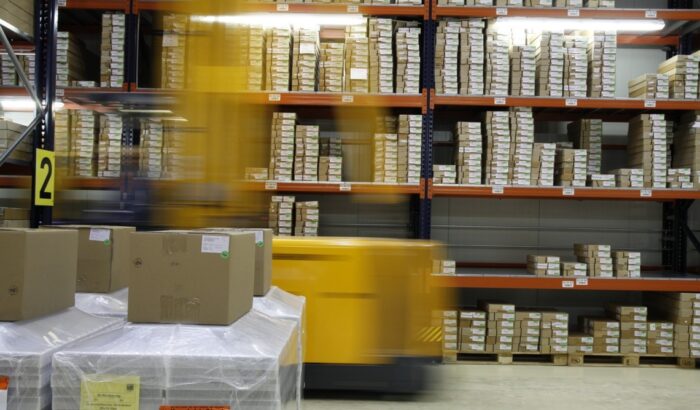 United Parcel Service (UPS) provides a worldwide packaging and shipping service for millions of people. They process over a million daily shipments that need accurate tracking for their paying customers. 
If you are among those using UPS for mail and package delivery, you know how important it is for this shipping company to provide you with tracking information. 
What UPS services provide shipment tracking? How can UPS customers like you track their UPS shipments? What should you do when problems come, like a UPS tracking number not working? 
This article overviews the UPS Store tracking system and how it works. It provides answers to issues and problems with the tracking. We'll also show the current UPS services where tracking is available.
United Parcel Service (UPS) and the U.S. Postal Service work together to deliver packages to customers in the United States. UPS relies on the postal service for the final delivery of packages, especially for residential addresses.
Do you need to find the location of different post offices in the United States where you send your mail and packages? FindPostOffice.org can help.
FindPostOffice.org is an online search tool that pinpoints the location of all 31,330 post offices in San Francisco, San Antonio, Seattle, Oklahoma, Philadelphia, and other cities in in the United States. Find the post office nearest to you using our website.
Where Is My UPS Package?
Tracking is crucial for mail and package deliveries, especially for eCommerce businesses, because it shows customers the status of the delivery.
The UPS Store tracking gives the customer peace of mind and confidence that the delivery service handling the packages is competent, transparent, and dependable.
If you send your packages via UPS, you get access to information about the delivery status of your items through their package tracking system.
Find Out the Status of Your Shipment
You can easily find your shipment's status through the UPS tracking system that provides notifications on the whereabouts of your shipment. The tracking system is provided to you once you have sent a package for shipping. 
You can ask for more information by visiting the UPS website or a UPS Store near you. Store-certified packing experts can walk you through the shipment process.
How Do I Track My UPS Shipments?
UPS provides different methods of shipment tracking for deliveries within the U.S. or abroad. The entire tracking system starts when you receive a tracking number, usually via email. This tracking number is what you will need to access the system and get notifications on your shipmen's status. 
UPS Tracking Number
The UPS tracking number is an 18-digit number that starts with 1Z followed by six characters, which is the shipper's number, a two-digit number denoting the service level indicator, and then a string of eight digits identifying your package. The last digit is the check digit.
An example of a UPS tracking number is 1Z1234567891234567.
Which UPS Services Offer Tracking?
UPS offers guaranteed day-definite and time-definite domestic and international shipping services. You have package tracking in all of their services, which benefits not only individuals but also business owners relying on shipping services.
Here are the UPS services that have shipment tracking services and their expected delivery dates and delivery times;
UPS Ground: Day-definite deliveries in 1- 5 days
UPS Worldwide Express Plus: Time-definite with morning deliveries to more than 140 countries and territories
UPS Worldwide Express: Time-definite shipping services to more than 140 countries and different territories
UPS Worldwide Saver: Day-definite deliveries by the end of the business day. Also available are next-business-day deliveries to Canada. Second business day deliveries to Mexico and other major cities worldwide
UPS Worldwide Expedited: Day-definite expedited deliveries to over 220 countries and territories.
How Much Does UPS Tracking Cost?
The UPS Store does not charge customers to access the UPS tracking service. The shipping cost factors in other expenses, one of which is the tracking system.
UPS SurePost Tracking
The UPS SurePost tracking is a contract-only service, with USPS providing the final delivery of shipments to customers. You will no longer track your packages through UPS when they send your shipment to USPS.
UPS Surepost Tracking Not Updating
There are instances where you need help tracking your packages through UPS. In some cases, the tracking needs to update. Before you worry that your package is lost or not delivered, remember that the UPS delivery system is also tracking their services.
The tracking system provides information when UPS scans your package's shipping label. However, there may be several days between scanning, which may contribute to the late updates in the tracking system.
UPS Freight Tracking
You can also use the tracking system to monitor your packages delivered by UPS Freight. You can check the UPS shipping online tracking application to monitor the delivery status of your item. You can find this application on the UPS website.
UPS InfoNotice Tracking
UPS InfoNotice tracking is a tool that allows you to have one reference number to track all of your shipments through UPS.
You get an InfoNotice number, which you can use as the tracking number for all your shipments. You can check your UPS InfoNotice and see the status of your package.
UPS will deliver your package to a UPS Access Point – Your UPS driver will message you once they deliver your package to an access point. The package is kept for seven days or until you pick it up.
We will try again on the next UPS delivery day – When the delivery is unsuccessful, UPS will deliver your package again on another business day.
Someone must be here to receive and sign for your package – Packages often require a signature from an adult before they are given to the recipient.
We can leave your packages on the next weekday if you sign this InfoNotice – You can sign it to inform the driver that they can leave your package at a designated location if you are not home.
Your package has a COD (cash on delivery) due – You should pay the driver the required amount (often in check) before you can receive the package.
Your package was left at (location) – As a UPS My Choice member, you can choose where to leave your package when unavailable.
Pickup attempted – UPS will make three attempts to pick up your package from a designated location.
This was our final attempt – If the third attempt fails, you must bring your package to a nearby UPS store and mail it there.
What Is an InfoNotice Number for UPS?
When a delivery attempt is unsuccessful, the UPS driver leaves a UPS InfoNotice. It includes information like the estimated time for the next delivery and whether a signature is needed for someone to receive the delivery.
UPS Shipment Reference Tracking
A UPS Shipment reference is a way to identify your shipment correctly. You complete it as you fill out the reference fields during the shipping process. The shipment reference can be a purchase order, a phone number, the name of the company, or a phrase uniquely tied to the shipment, like "gift for Dad."
You can use any letter and number combination up to 35 characters to create your unique shipment reference.
UPS Online Tracking Statuses
When you use the UPS tracking system, you will need to understand the different tracking statuses used to describe the situation of your package during delivery. Here are the online tracking statuses that you should know and remember.
Returned to shipper: Your shipment was returned to you or the original shipper.
Exception: A package went through an unforeseen event. The package could have gotten damaged, the driver might have encountered an unknown address, or the signature was not received.
In transit: Your shipment is currently moving through the UPS network.
On vehicle for delivery: The shipment is dispatched to a UPS driver. The package is expected to be delivered on the same day.
Updated delivery date: This is your package's estimated delivery date, especially after unforeseen events have caused delays in the delivery process.
How Long Does It Take for UPS to Update Tracking?
UPS constantly updates the status of your shipment throughout the delivery process by scanning the barcode on your package every time it reaches a new location.
The tracking information updates in nearly real-time. However, there may be delays in scanning the barcode for different reasons, which may cause late updates in your tracking information.
Why Is My UPS Tracking Number Not Working?
UPS tracking numbers will work after the courier picks up and scans the package's barcode. If the courier does not scan the barcode, the tracking information will not update.
Suppose you have concerns about your tracking information. In that case, you can visit the UPS website and raise your concerns through the available channels handled by their customer service.
What Happens When UPS Tracking Is Not Updated?
UPS advises customers to allow up to 24 hours for the carrier to log their package's UPS tracking number.
There are a few reasons why the UPS tracking is not updating. One is that your shipment is yet to be picked up by the courier.
Another reason is that the package barcode still needs to be scanned. If the tracker has not been updated after 24 hours, reach out directly to UPS support to resolve any concerns.
UPS Tracking in Europe, Germany, Italy, Spain, United Kingdom
You can track your package delivery even if it is outside the country. You only need to enter your UPS tracking number into the system portal and monitor the status of your shipment. Through the tracking system, you will receive updates on the status of your packages throughout the delivery process.
About the UPS Store
The UPS Store is a locally owned and operated franchise that provides products and services to help and support entrepreneurs and small businesses in many local communities. The company provides more than just packing and shipping services. They also offer printing services, direct mail services from designing and printing, and package notification and tracking.
The UPS Store Customer Support
You can contact the UPS customer support center through the following means during the hours of operation.
Contact Phone Number: (800) 789-4623
Email: PublicRelations@upsstore.com
Support Timing: Mon – Fri, 6:00 AM to 5:00 PM PT
UPS Tracking FAQs
Where is my UPS tracking number on my receipt?
You can find your UPS tracking number at the lower part of your receipt. It is under the "package information" heading.
How many digits are in a UPS tracking number?
A UPS tracking number contains 18 digits, usually starting with "1Z" and ending with a check digit.
What happens if my package does not arrive?
There are instances where a package arrives late. It may have been due to issues during delivery, which can vary. When a package does not arrive, and there are no tracking system updates, you can do any of the following:
Wait for 24 hours after the delivery date.
If the package is still missing, report the incident to UPS.
Allow UPS up to 10 business days to perform a package search.
Once the package is found, UPS will route it to the recipient. The shipper is notified upon delivery, and the recipient can claim it during available pickup times.
The shipper will receive a damage or loss claim letter if your package is tracked using UPS Ground tracking and is not found. You must forward documents of item value to UPS. These include invoices, proof of mailing, and purchase orders.
UPS determines the lost shipment's value and verifies whether the item falls within the terms of service.
The carrier will then pay the loss claim. It is the final step in resolving the issue.
If the company refuses to claim, UPS will inform the customer about the denial.
Can I track UPS with the shipment ID?
You can use your UPS Main Innovations Package ID or the USPS delivery confirmation number to track your package. You can ask your local UPS Store or visit UPS.com for further information on how to track your shipment through the tracking number after you drop off your package for pickup.
What does "out for delivery today" mean?
"Out for delivery today" means that a UPS driver has your package and will deliver it to the intended destination the same day.
How do I track a package that was transferred from UPS to USPS?
UPS provides the new USPS tracking number once transferred. The new tracking number is in the "Additional Information" box under the "Shipment Progress." 
You will see new information about your package, including the new USPS tracking number. You can now enter the UPS SurePost tracking number into the tracking field and get combined tracking from the two companies simultaneously.