Is UPS or USPS Cheaper?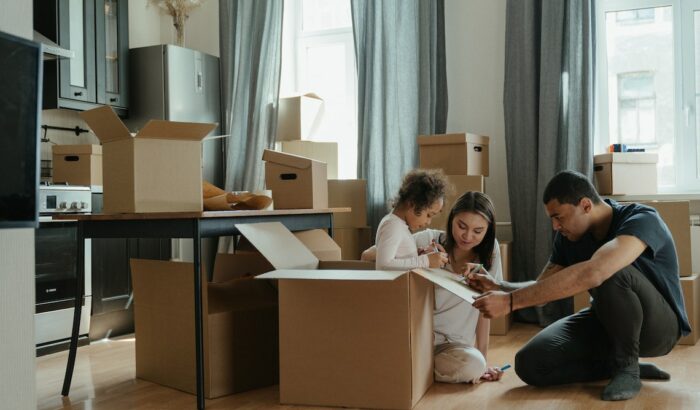 In 2022, United Parcel Service (UPS) earned a total revenue of more than $100 billion, while the United States Postal Service (USPS) earned $78.8 billion. Affordable shipping rates and the preference of eCommerce businesses to ship with these companies may have contributed to such significant figures.
If you decide whether to ship with USPS or UPS based on their shipping rates, what is the price comparison between these companies? How do these two companies compare when sending international packages?
This article compares the price and delivery speeds of UPS and USPS to help customers determine which services are cheaper and more efficient and discusses the differences between these couriers regarding shipping packages internationally.
This article also explains the advantages and disadvantages of using UPS or USPS when sending items.
FindPostOffice.org strives to provide a convenient online platform to search for a post office near you and offers helpful information about shipping companies like UPS and USPS, so you can decide which shipping company offers more affordable services.
Which Is Cheaper: UPS or USPS?
Whether UPS or USPS is cheaper depends on the package size and where you send your item. For some senders, USPS is more affordable when mailing small items, while UPS is cheaper for shipping large packages.
What Is the Difference Between USPS and UPS?
Some people prefer using UPS when sending large items worldwide. Meanwhile, USPS appears to be the more cost-effective option for sending mail and smaller packages.
Another difference is that UPS is the world's top delivery company based on annual revenue. In 2022, the company's total revenue reached $100.3 billion.
Starting in 1907 as a small messenger service founded through a $100 loan, UPS has grown to a worldwide shipping company serving more than 220 countries and territories and employing more than 500,000 people.
Meanwhile, USPS is an independent agency under the U.S. federal government. The Postal Service handles 44% of global mail and has earned an annual revenue of $78.8 billion in 2022.
Price and Time Comparison
If you want to compare the prices between USPS and UPS, take note of the following rates and features to help you decide:
USPS vs. UPS Prices
The following table shows the starting prices for the different flat-rate box sizes offered by USPS and UPS as of March 2023:
| | | |
| --- | --- | --- |
| Starting rates | USPS | UPS |
| Small box | $10.20 | $13.35 |
| Medium box | $17.10 | $16.05 |
| Large box | $22.80 | $21.05 |
| Extra large box | N/A | $26.05 |
What USPS Costs Include
Scheduled pickups: USPS allows free package pickup depending on the availability of delivery personnel. You can request pickups on the USPS website and schedule a specific time slot for a fee.
Free tracking: All USPS shipping services have door-to-door tracking that updates in real-time whenever the company scans your packages from origin to destination.
Free insurance: Priority Mail Express and Priority Mail packages come with up to $100 of insurance when you buy postage at the Post Office or on the USPS website. However, other USPS services like First Class Package, Retail Ground, and Media Mail do not offer free insurance.
Volume discounts: USPS provides discounted rates to shippers using shipping software to access commercial pricing rates. The company can also offer discounts to those who partner with providers that ship a high volume of shipments.
Cheapest Way to Ship Packages via USPS
If you prefer using USPS as your primary shipping carrier, one of the cheapest ways to ship packages is by using a shipping software.
Aside from providing USPS services, this software can also offer discounts on these shipping services.
What UPS Costs Include
When shipping with UPS, your costs include the following services:
Free tracking: UPS services are inclusive of free door-to-door tracking.
Free insurance for anything under $100: UPS will cover the postage cost and package contents for up to $100 in case of a damaged or missing shipment.
Commercial discounts: UPS discounts are usually not publicly published but are available to high-volume shippers on a case-by-case basis. Shippers who partner with third-party logistics (3PLs) can also get discounted shipping rates.
Cheapest Way to Ship Packages via UPS
Negotiation is one way to get shipping discounts with UPS or commercial companies like FedEx (Federal Express). You may need to demonstrate that you can and will ship in volume before these companies agree to give you a discount.
Consider picking one carrier and focus on partnering with them. But your shipping needs can vary, so consider asking other companies' sales representatives for an arrangement.
Shipping Rates for a 5-Pound Package
The table below shows the starting rates for shipping packages weighing five pounds (lbs):
| | | |
| --- | --- | --- |
| Courier | Service | Starting cost (5lbs) |
| USPS | Priority Mail | $11.90 |
| USPS | Priority Mail Express | $31.10 |
| USPS | Retail Ground | $11.75 |
| UPS | Next Day Air Saver | $43.54 |
| UPS | 3 Day Select | $19.27 |
| UPS | Ground | $13.45 |
Discount Rates for a 5-Pound Package
Discounted commercial rates for USPS services are as follows:
| | |
| --- | --- |
| Service | Starting cost (5lbs) |
| Priority Mail | $8.74 |
| Priority Mail Express | $26.75 |
If you are shipping with UPS, discounted rates may be available case-to-case.
Which Is Faster: UPS or USPS?
The following sections discuss the different services between UPS and USPS and how many days these services take to deliver to the recipient:
UPS Services
UPS offers the following services to address your shipping needs based on when you want your package delivered:
UPS Ground: This service is the most affordable UPS service that ships within two to five business days.
UPS Next Day Air: This overnight service delivers packages on the next business day. Next Day Air has two options: Early delivers in the afternoon, while Saver delivers after 4:00 PM, local time.
UPS 2nd Day Air and 3 Day Select: 2nd Day Air provides packages on the second business day. At the same time, 3 Day Select delivers on the third business day. Customers with non-urgent shipments can use these services.
UPS Express Critical: Express Critical is the company's fastest delivery option, available 24/7, and is more expensive than other options.
USPS Services
USPS offers the following delivery options for individuals and businesses needing to send mail and small packages:
Media Mail: Recommended for sending media like audio files and educational videos. Delivery ranges from two to eight business days, and the maximum shipment weight is 70 pounds (lbs).
First-Class Mail: Specifically offered for shippers sending out small envelopes and packages weighing 13lbs or less. The estimated delivery time is one to three business days.
Priority Mail: Offers a flat rate for packages below 70lbs and delivers them within one to three business days.
Retail Ground: An economic delivery option for oversized parcels. However, Retail Ground is not time-sensitive.
Priority Mail Express: The fastest delivery option USPS offers that ships packages overnight.
Ground Shipping Rates
USPS Retail Ground rates start at $8.95 when shipping at the Post Office. Meanwhile, the cost for UPS Ground shipments begins at $10.10.
Flat-Rate Shipping
USPS provides flat-rate shipping options for envelopes and packages. Meanwhile, UPS Simple Rate applies to boxes from extra small to extra large.
Weekend Delivery
USPS and UPS offer limited Saturday home delivery service. UPS Ground delivers to private residences on Saturdays by the end of the day for no extra fee. Meanwhile, USPS delivers Priority Mail and Priority Mail Express on Saturdays as part of the Postal Service's regular mail service.
USPS can also deliver on Sundays for an additional fee through Priority Mail Express in major markets like Amazon, an eCommerce provider.
Free Shipping Supplies
USPS and UPS offer free shipping boxes for overnight, two-day, and three-day delivery. If you use standard ground service or your shipment cannot fit in any of those standard boxes, you must supply your own packing materials. You can also pay a premium for efficient packing service at a UPS Store.
Tracking and Insurance
USPS and UPS provide tracking services for overnight, two-day, three-day, ground, and flat-rate shipping. These companies also offer up to $100 worth of insurance for free for some of their services.
You can also consider buying additional insurance if your shipment has a higher value.
Guaranteed Delivery
Both companies provide on-time delivery guarantees, or their service is free. UPS offers guaranteed delivery for overnight, two-day, and three-day shipping options, while USPS covers Priority Express shipments only.
Additional Services
USPS and UPS offer the following extra services and fees based on 2023 rates:
USPS

Signature confirmation: $3.25 to $3.80
Return receipt: $2.10 (electronic) or $3.35 (hard copy)
Collect on delivery (COD): From $9.60 to $35.30
Insurance: Starts from $2.65

UPS

Signature required: $6.35
Adult signature required: $7.65
COD: $18
Print or electronic return label: $1.05
Shipping Options With UPS and USPS
You can use the following shipping options when sending items through UPS or USPS:
The Cheapest Way to Ship Packages Under 2 Pounds
The following table shows the comparison between USPS and UPS when sending packages weighing no more than 2lbs:
| | | |
| --- | --- | --- |
| Service | Zone 2 cost | Zone 8 cost |
| USPS Retail Ground | $9.85 | $15 |
| UPS Ground | $10.90 | $14.75 |
The table shows that USPS is cheaper for shorter distances, with Zone 1 as the closest destination. UPS may be more affordable when the destination reaches the farthest zone (Zones 8 and up).
The Cheapest Way to Ship Packages 2 Pounds or Heavier With a 5-Day Delivery Window
For shipping packages weighing 2lbs or heavier within a five-day window, consider the following table as your guide:
| | | |
| --- | --- | --- |
| Weight (lbs) | USPS Retail Ground (Zones 1 to 9) | UPS Ground (Zones 2 to 8) |
| 2 | $9.60 to $15.00 | $10.90 to $14.75 |
| 5 | $11.75 to $22.80 | $11.98 to $18.42 |
| 10 | $14.00 to $40.90 | $13.51 to $22.40 |
| 25 | $26.40 to $81.25 | $17.32 to $44.09 |
| 50 | $40.65 to $127.85 | $24.73 to $74.72 |
| 70 | $53.25 to $161.75 | $29.33 to $85.35 |
| 150 | Oversized weight applies and ranges from $89.05 to $233.75 | $102.64 to $152.56 |
How Much Does It Cost to Ship 200 Pounds?
USPS can ship packages weighing up to 70lbs. Meanwhile, UPS allows shipments of up to 150lbs. For shipping items weighing up to 200lbs, consider choosing freight shipping options like what UPS and DHL offer.
The following UPS freight services have these rates for shipping 200lbs of items:
| | |
| --- | --- |
| Service | Starting cost per pound |
| UPS Next Day Air Freight | $1.61 |
| UPS 2nd Day Air Freight | $1.58 |
| UPS 3 Day Freight | $1.45 |
The Cheapest Way to Ship Packages for Overnight Delivery
Overnight delivery (zone 1) through USPS Priority Mail Express is the cheapest option starting at $28.75 for items weighing 0.5lbs or $29.20 for 1lb shipments.
Meanwhile, UPS Next Day Air (zone 102) costs $37.44 for 1lb items or $30.56 for letters.
The Cheapest Way to Ship Packages With a 2- to 3-Day Delivery Window
The following table shows the price comparison between USPS and UPS for two- to three-day deliveries:
| | | |
| --- | --- | --- |
| Service | Delivery window | Starting cost (1lb) |
| USPS Priority Mail Express | One to two days | $29.20 |
| USPS Priority Mail | One to three days | $9.35 |
| UPS 2nd Day Air | Two days | $22.82 |
| UPS 3 Day Select | Three days | $14.59 |
Advantages and Disadvantages of Using the Postal Service
One of USPS' significant advantages is that they offer some of the best rates when shipping items within the U.S. The Postal Service almost always has better rates than other shipping carriers. You can also print shipping labels from your home.
USPS also offers several shipping methods that can meet your preferred time frame. The USPS Retail Ground service is cost-effective and delivers in two to five business days, while Priority Mail Express offers an overnight shipping option.
Another advantage of shipping through USPS is that it can deliver to P.O. Boxes. The courier also provides Saturday delivery at no additional cost and Sunday delivery in select cases.
Despite these advantages, one of USPS' biggest drawbacks is that USPS may not be a preferable shipping solution for heavier packages. USPS is relatively more expensive when shipping large, heavy items and does not deliver packages heavier than 70lbs.
Although USPS excels with domestic deliveries, shippers may prefer other options like FedEx or UPS shipping for international delivery options. If your item's destination is outside the U.S., consider looking into other providers.
USPS also requires you to comply with numerous shipping restrictions when sending an item. Several restricted items like alcohol and cigarettes cannot be sent through mail except in limited situations. However, other shipping companies may be more relaxed when shipping these items.
When to Use USPS vs. UPS
Consider checking the reliability of each provider and looking into the pros and cons before deciding which one you want to use to send your packages.
UPS vs. USPS in Terms of Reliability
There is no single criterion to determine which of these shipping providers is the most reliable. However, some individuals consider UPS more reliable in tracking your package because the company's tracking system appears to have better accuracy. Additionally, UPS may have a better on-time delivery record.
Pros and Cons of USPS
USPS has the following advantages:
The only service in the U.S. that delivers parcels to mailboxes and P.O. boxes
Provides flat-rate boxes through the Priority Mail service
Provides free packing materials in post offices and delivers the items to you directly
Has a good reputation for making on-time deliveries despite harsh weather conditions
The most economical option for small packages
Meanwhile, the disadvantages of using USPS include the following:
Less reliable tracking capacity compared to UPS
Customer service needs improvement
Pros and Cons of UPS
The pros of using UPS include the following:
Offers volume discounts for customers using the company's services regularly
Offers same- and next-day delivery services
Well-known for making quick and secure deliveries
Has guaranteed express shipping with a reputation for timeliness
Provides affordable rates for packages heavier than 2lbs
On the other hand, UPS has the following disadvantages:
Saturday delivery is considered a value-added service and requires an additional cost
Higher shipping costs than USPS and can be more expensive due to other fees and surcharges, especially when shipping internationally
Charges a flat rate for pickup
Is UPS or USPS Better in the United States?
Determining which courier is better in the U.S. depends on your shipping needs. One may be better for certain deliveries, while the other may be preferable for other shipment types. Thus, no certain measure determines which of the two companies is better overall.
USPS vs UPS: International Shipping
When it comes to sending packages to locations outside the U.S., consider the following points before deciding which courier to choose:
Is UPS or USPS Cheaper for International Shipping?
The international shipping rates for USPS and UPS can vary based on your package's size and destination. But generally, USPS can be cheaper than UPS for specific locations.
For example, shipping a 20lb item to Mexico can cost $206.55 through USPS Global Express Guaranteed (GXG) and $328.80 through UPS Worldwide Express.
You can also compare USPS and UPS international shipping costs using the shipping calculators on the companies' websites.
UPS Worldwide Expedited vs. USPS Priority Mail – Which Is the Best?
USPS Priority Mail International and UPS Worldwide Expedited are excellent choices for sending international packages. The following table can help you decide which of these services you should consider using:
| | | |
| --- | --- | --- |
| Service | USPS Priority Mail International | UPS Worldwide Expedited |
| Tracking | Yes | Yes |
| Pickup | Yes | Yes, for ground freight between U.S. and Mexico, only |
| Drop-off | Yes | Yes |
| Flat-rate pricing | Yes | No |
| Delivery time | 6 to 10 business days | 2 to 5 business days |
| Weight limit | Up to 70lbs | Up to 150lbs |
| Destinations | 180 countries | 220 countries |
| Insurance | Up to $100 for documents and up to $200 for merchandise | Available through UPS Capital for packages with a declared value of up to $50,000 |
Shipping Criteria
When choosing what courier or shipping service you want, you must first determine your item's essential information, like the weight, package type, and destination, as these determine your shipping costs.
When you have indicated those details, you can consider shipping your item using any of the following services:
USPS
Some of the USPS shipping services are as follows:
First-Class Mail
This service is an easy and affordable option for sending envelopes and lightweight packages. Forever stamps used for First-Class Mail cost $0.63 for a one-ounce (oz) mail and do not expire even if their postage rate increases.
For packages weighing 13oz or more, shipping costs start at $4.75.
First-Class Package Service
This service ships in two to five days, starting from $4.75. If you send a package using First-Class Package Service, you can use USPS Tracking and add the following services:
Signature confirmation
Return receipt
COD
USPS Label Delivery (for online business accounts)
Priority Mail
Priority Mail delivers in one to three business days and includes tracking. When you use Priority Mail Flat Rate, you can ship packages up to 70lbs to any state for the same price, starting from $9.35. You can ship from the Post Office in any city such as Los Angeles, Dallas, Jacksonville, Charlotte, Indianapolis, and others, or use the Click-N-Ship service to send from your home or business.
UPS
If you choose to send via UPS, consider using the following service:
UPS SurePost
UPS recommends this service for your non-urgent and low-value business-to-consumer (B2C) needs. Using SurePost lets UPS make the shipment pickup and hand the package to USPS for the final delivery.
SurePost is available seven days a week and provides Sunday delivery to select areas.
5 Ways to Cut Shipping Carrier Costs
To help optimize your shipping strategy regardless of which courier you choose, consider the following five tips on lowering shipping costs:
Optimize Your Packaging Size (the Smaller, the Better)
Regardless of what carrier or service you choose, keeping your packaging as small as possible can help you maintain lower shipping costs.
Using packaging too large for your item can cause the courier to charge you for the package's dimensional weight instead of the actual weight. Dimensional or DIM weight is the space your package occupies in a carrier's truck.
Ask for Discounted Shipping Rates
If you regularly ship multiple packages, you can try to negotiate discounted rates with the couriers.
Such negotiations are more complex than entering a UPS Store or local post office and filling out a form. Instead, consider using the proper channels to get lower rates, like partnering with a 3PL company.
Ship From Closer Shipping Zones
Carriers use shipping zones instead of miles or kilometers to measure the distance between a package's origin and destination and determine the cost.
The U.S. has eight shipping zones based on ZIP code groupings. Zone 1 is where an order is shipped from, and the destination zone is the address to which the item ships.
Switch to Poly Mailers
Poly mailers are lightweight plastic envelopes made from moisture-resistant material. These envelopes take up less space and weigh less than boxes. Such packaging allows USPS and UPS to price them lower than boxed parcels.
While poly mailers are not the best option for shipping fragile items, these envelopes can help reduce your shipping costs for other things.
Select Standard Shipping
If you or your recipient is not in a hurry to receive your package, opt for a service with a slower shipping speed, like standard or ground shipping, to help lower your costs. Standard shipping charges less than expedited shipping, while ground shipping like USPS Retail Ground, UPS Ground, and FedEx Ground is cheaper than standard.
Because standard and ground service can take longer than expected, you need to plan your shipment before deciding which speed is right for you.
Having Flexibility in Carrier Options Is Key
Suppose you are running a small business, and your orders continuously increase to a point when you need an optimized eCommerce shipping strategy. In this case, consider partnering with a 3PL.
Working with a 3PL can help you serve your customers better by fulfilling customer orders from optimal locations. This way, you can keep your shipping costs low while meeting customer expectations.
FAQs
How can I get free shipping supplies?
If you are shipping by USPS, you can get priority and express shipping rate boxes for free by going to the USPS website. The company can also provide shipping labels for free.
How much is the price difference when mailing a simple letter via UPS versus USPS?
USPS First-Class Mail may be the cheapest way to send mail compared to UPS. First-Class Mail starts at $0.63, while comparable UPS services like UPS Ground begin at $10.10. The distance, weight, dimensions, and delivery speed can also affect the price when sending mail or packages.
What are all the USPS services that UPS cannot do?
USPS and UPS provide affordable and express shipping services. However, only USPS can deliver letters for less than a dollar through First-Class Mail.
Which shipping carrier option works best for eCommerce?
If you run an eCommerce business, the best courier depends on your shipping needs. For example, if you frequently send multiple small packages, consider working with USPS for your shipping needs and an opportunity to access shipping discounts.
What is the cheapest way to ship clothes?
Clothing is generally lightweight. Since USPS is usually among the cheapest options for sending small packages, you can consider this company for shipping clothes.
Which package delivery service is the cheapest?
For lightweight packages, USPS Retail Ground may be cheaper than UPS. USPS starts at $8.95 at a post office, while UPS Ground begins at $10.10. But as your package weighs more, UPS may be the cheaper choice.
Does UPS charge by weight or size of the package?
UPS charges for both measurements. When UPS determines the pricing, the courier will measure the package's actual and DIM weights (based on the package's size).
The larger of the two weight measurements will help determine the shipping cost. The courier will charge you based on which measurement has a higher value.
How much does USPS shipping cost per pound?
The cost per pound depends on the USPS service you use. Sending Priority Mail costs $9.35 for items weighing no more than 1lb. Meanwhile, Priority Mail Express costs $28.75 to $29.20 to ship an item not exceeding 1lb.
Which is the best shipping company between USPS and UPS?
The best company to ship your items with depends on your shipping needs. If you prefer reliable tracking and handling of larger packages, consider UPS. But if you send small parcels to P.O. boxes, USPS may be a better choice.
Which shipping company is more affordable for overnight packages?
Choosing the most affordable provider for overnight packages depends on your package's size and destination, especially in major states like California, Texas, New York, North Carolina, and Michigan.
USPS Priority Mail Express starts at $28.75 for items weighing less than 0.5lbs, while UPS Next Day Air starts at $30.56 for letters and $37.44 for items weighing 1lb.
Which has better package tracking?
Some shippers consider UPS to have better package tracking services.
Which provider is best for international shipping?
Shippers consider UPS a better option for fast delivery and handling larger packages. In contrast, USPS may be preferred for smaller packages that do not require expedited delivery.
References