Delivered to Agent for Final Delivery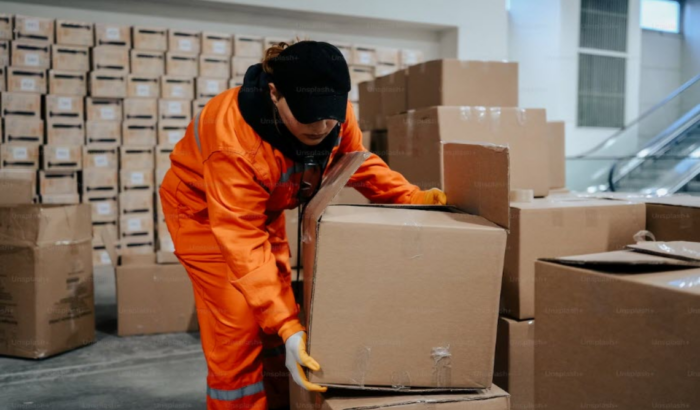 The USPS (U.S. Postal Service) provides tracking information for their customers' parcels. This info can include delivery or attempted delivery details, like delivery time, date, and location.
Regular USPS customers may clearly understand USPS' labels when giving tracking information. But if you're new to using USPS services, some jargon may be unfamiliar or confusing.
One such USPS tag is "delivered to agent for final delivery." Suppose your tracking information displays this status. In that case, you may wonder about the following:
What the label "delivered to agent for final delivery" means
What you should do if your USPS package gets delivered to an agent for final delivery
How long it will take for that agent to deliver your package to you
You must understand how tags like this work to ensure that your items will be delivered correctly.
You can contact a nearby post office to help locate your package or get more information.
FindPostOffice.org can help you locate a post office near you that can assist you with your package tracking needs. Using our search tool, you can find a USPS post office by state, city, or ZIP code.
Meanwhile, do you want to learn more about the "delivered to agent for final delivery" tracking status?
This article discusses what it means for your USPS package to be delivered to an agent for final delivery in California, Texas, North Carolina, Georgia, Michigan, and other states. It also provides information on what to do if your USPS package has that status and how long it will take to receive it once the tracker indicates that status.
What Does Delivered to Agent Mean for the United States Postal Service?
Your USPS mail carrier may have given your parcel to a different individual if the tracking label reads "delivered to agent for final delivery." This delivery agent can be a resident of your home, a coworker, or a door attendant.
Why Is My Package Getting Handed Off to an Agent?
USPS employees may hand your package to an agent to prevent delivery delays. This incident can happen because some boxes or mail contain items that require prompt delivery.
However, USPS mail carriers only hand your parcels to agents if you're not in the delivery area. The USPS mail service is competent enough to give your shipments to just the authorized agents.
What Does It Mean When USPS Indicates That a Shipping Agent Has Picked Up Your Package?
Alternatively, USPS can notify clients that their packages have been "picked up by shipping agent" or "picked up and processed by agent."
In the status "picked up by shipping agent", the shipping agent refers to customers who use the USPS' Parcel Return service to return items. If your tracking status displays this label, a USPS facility has already collected your shipment.
A third-party vendor will then pick up those packages and complete the return delivery to the distribution center of the original mailer.
What Should You Do if Your United States Postal Service Package Gets Delivered to an Agent?
Wait an additional business day for an update regarding your package's status if it was "delivered to agent for final delivery." You can also ask your local postal service for more information on your shipment.
Why Does USPS Have a Delivery Agent?
The USPS delivery agent ensures that a package will be delivered to the designated address and that an authorized recipient will sign for it.
The Benefits of Delivering Your Package to an Agent for Final Delivery
One of the primary benefits of this USPS option is that another individual can accept and temporarily keep your package on your behalf if you're not in or near the designated delivery address.
It's crucial to emphasize that the USPS delivery service doesn't hand your items to another person carelessly. For instance, USPS employees will only hand your shipment to a front desk employee, a coworker, a family member, or even your child, provided they're 21 years or older.
The Problem With Getting the USPS "Delivered to Agent" Status
The USPS delivery system has some flaws that customers should know. For instance, USPS may give your package to anyone posing as a family member. You risk losing your package if an event like that happens.
Also, sometimes USPS carriers don't follow verification procedures, so they may not ask for an ID from an agent.
Still, postal carriers generally consider an individual a delivery agent if they appear trustworthy.
Sometimes mistakes happen. If you think a USPS carrier erroneously selected the delivery agent, you can protest to your local post office.
How Long Does It Take the Agent To Deliver My Package?
Typically, you can get your package immediately. Most of the time, your parcel will be waiting for you at home or work after receiving the "delivered to agent for final delivery" notification.
That's because an individual at your address is usually the delivery agent. However, you'll probably receive the item the following day if given to another postal worker or third-party delivery service.
In relatively unusual circumstances, you might not receive your package for a few days. These incidences may occur if the delivery service loses your shipment or delivers the goods to the incorrect address.
Can My Package or Mail Be Picked Up at the Post Office?
You can pick up your parcel at the post office, depending on where it was left. Fortunately, USPS postal workers usually leave your package with someone at the delivery address.
That event implies that you should already be at the designated location when your parcel arrives. In that scenario, picking up the item doesn't require a trip to the post office.
In other circumstances, getting your package requires visiting the post office. Remember that someone other than your delivery driver can act as your package's agent for delivery.
The package can then be left at the postal facility for pickup. In this case, you must go to the post office to pick up your parcel.
USPS Tracking Updates After Delivery to Agent
You might also see the "in transit" status before you get notified with "delivered to agent for final delivery." Generally, you will not receive further updates on your tracking number until your package is delivered to an authorized agent.
The USPS tags the package as "delivered" once an individual receives it, even if this person is not the original recipient.
You will probably notice the "Out for Delivery" and "Delivered" status reports as USPS performs the final delivery, assuming the carrier handed your box to USPS.
How Can I Track a Package That Didn't Get to Me?
You can track your mail or box in the following ways:
USPS Mobile App: Using the tracking features of the USPS app is a viable option for monitoring your package. Go to Google Play or the Apple App Store to install the official USPS mobile app.
Using your tracking ID, you can quickly locate your package.
By phone: You can also find the location of your package by contacting 1-800-222-1811.
Status Displayed "Delivered to Agent for Final Delivery" but Package Was Not Delivered: What to Do
What should you do if you get a "delivered to agent for final delivery" status but do not receive your parcel? You may check the status of your package to see its location and movement in the following ways:
Visit the official USPS website and enter your tracking number. If you don't remember the tracking number, contact the shipper and ask them to send it to you.
Download the official USPS mobile app from the Apple App Store or Google Play Store. You can use this program to monitor your package at any time.
Call 1-800-222-1811 to find out the location of your parcel.
Send a text message with your tracking number to the number 28777.
What To Do if a USPS Package Is Still Missing
As indicated above, usually, you can receive your package the same day or the following day after you get the "delivered to agent for final delivery" notification.
But what should you do if you arrive at home or the office and your package has yet to arrive? Your family members or coworker might inform you that no postal service has delivered a package to the place that day.
First, you must attempt to search for your package. Look around your house, including the backdoor and basement, to ensure the parcel was not at your place. Ask your neighbors if you cannot find the package anywhere in your house.
Although unlikely, the postal worker may have left your box with a neighbor for final delivery. Check your company's mail room or front desk if you used a business location as the delivery address.
Sometimes, your package may be delivered to the incorrect address or remain unclaimed. In this case, you should ask the USPS for help.
Suppose you see the "delivered to agent for final delivery" tracking status for more than three business days, and the package hasn't arrived yet.
In that case, you should contact USPS customer service. You can do this via USPS' official website or phone.
Customer service should be able to give more details about the delivery time and location of your package. If you bought a service with insurance, like Priority Mail, you could collect a specific amount for the lost package.
Contact USPS if the Parcel Takes Too Long to Be Delivered
Suppose you've waited long enough and still haven't received your package. It's best to contact the related authorities.
You can file a claim for the delayed or missing package. You can also contact the U.S. Postal Service Domestic and International Tracking department at (800) 222-1811.
What Is a United States Postal Service Delivery Agent?
A USPS delivery agent is any individual who is authorized to complete the final delivery of a box or mail. Typically, the last USPS delivery agent is a driver who carries a package on behalf of another party.
Who Can Be a USPS Agent?
The USPS service can leave your parcel with any person they think is authorized to receive a package on your behalf.
That condition means that various people could potentially be agents to receive packages. Often, the delivery agent is a family member at the shipping address or a front desk receptionist at your office. Sometimes, it might be another postal worker at your local post office.
You might even see the "delivered to agent for final delivery" status when your package is placed into a locker or transferred to a third-party delivery service. For instance, Amazon lockers are well-known delivery methods for Amazon packages.
However, the "delivered to agent for final delivery" notification may sometimes result in shipment issues. While USPS tends to be careful when handing off your package to a final delivery agent, it may not always perform identity verification before handing off the package.
Still, postal carriers use reasonable methods to determine whether the individual has the authority to get your package. For example, these professionals may prefer handing your package to a family member.
Frequently Asked Questions
Can I request for my package to be delivered to an agent?
Yes. You can inform a local post office to get your packages delivered to a designated agent if you're unavailable to receive your package or mail.
Even if you think you'll always be available to receive your parcel by yourself, it would still help be an excellent idea to endorse at least one authorized agent in your neighborhood to the USPS post office.
What is the difference between the notifications "delivery to an agent for final delivery" and "final delivery"?
"Final delivery" means that the package was already delivered directly to the addressee. The package may be left at your business location or home if a signature is unnecessary.
The status "Delivery to an agent for final delivery" means that the parcel was handed to an authorized individual to receive your package for you.
What does "shipment transferred to authorized agent" mean?
Suppose a USPS operator attempts to deliver your package because you're unavailable. In that case, they will find an individual to receive it for you—usually a family member. The tracking status will then change to "delivered to agent."
Moreover, suppose your shipment got handed to an agent for final delivery. In that case, it's likely in the hands of the driver, who is on their way to deliver the package to you, or an agent.
What does "tendered to authorized agents for final delivery" mean?
"Tendered to authorized agents for final delivery" means the USPS gave your parcel to a delivery company that is readily available at the time. USPS also chooses the least expensive carrier to complete the delivery process.
Does "tendered for delivery" mean "out for delivery"?
When a package is tendered, a notification containing an offer to carry the shipment will be sent to a service provider. This event happens when a third-party provider transfers the package to USPS before it is "out for delivery."
When you see "tendered for delivery" in your tracking information, USPS will move your package to the remaining distance once it has been transferred from FedEx, UPS, or DHL.
How long does a package take to deliver after being tendered?
Generally, you will get your product within three to seven days of receiving the notification. But depending on various factors, the delivery may take longer. 
One of the best courses of action is to get in touch with the business from which you ordered. Ask for an update if the tracking information has stayed the same after a day or two.
Do USPS delivery agents ask for ID (identification) proof while handing over the parcel?
USPS delivery agents don't always ask for verification documents like IDs.
Can a USPS package be delivered without being scanned?
Typically, the USPS service carefully inspects shipments before sending them out. However, even if USPS occasionally skips the acceptance scan, the merchandise is delivered without getting misplaced.
Do USPS employees steal packages?
Although it is uncommon because most employees are honest and well aware of the impact of stealing packages, it may still happen occasionally.
Why was my package delivered to an agent?
This label means another individual received the parcel and will give it to you once you're available.
What does the status "picked up and processed by agent" mean in the USPS system?
This status signifies that a USPS facility has collected a returned item and assigned it to a third-party supplier for pick up and delivery to the original mailer.
Can someone else pick up my package?
Yes. However, there are some guidelines that you must observe. For example, if someone picks up the box on your behalf, they may have to provide a legitimate government-issued photo ID.
In addition, the authorized agent details should include the authorized person and the place where the package is to be delivered.