How to Send Certified Mail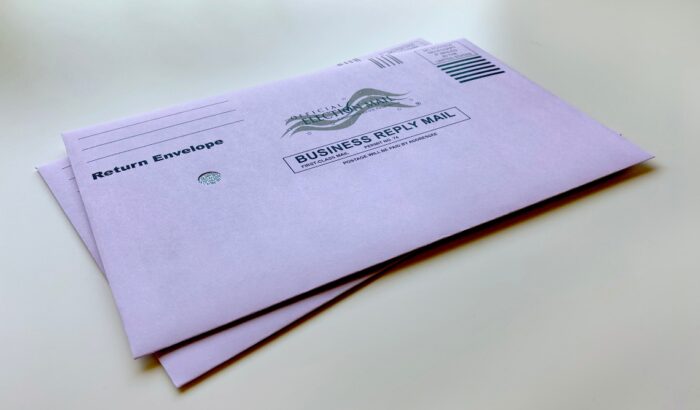 While the internet's dawn and instant messaging's popularity have lowered the number of mail items, they haven't made postal mail services irrelevant. The United States Postal Service (USPS) handles approximately 146 billion letters and packages annually.
Whether for personal or business use, sending letters and documents is ingrained into our daily lives. However, with the large volume of mail items to-ing and fro-ing every day, occasional mishaps, like lost or undelivered parcels, are bound to happen.
Learning to send Certified Mail is crucial to ensure the safe and trackable delivery of essential documents and valuable items. In this article, get peace of mind by diving into the ins and outs of Certified Mail, including its benefits and the step-by-step process of sending one.
Knowing how to send mail through USPS is only one part of the equation— finding a post office is another. USPS manages over 31,000 facilities nationwide, and looking for one can be time-consuming. Visit FindPostOffice.org to locate a post office in Colorado, Maryland, New Jersey, Oregon, Washington, and other states.
What Is Certified Mail?
Certified Mail is a valuable USPS service. It offers extra security and peace of mind for your essential mailpieces, providing proof of mailing and electronic verification delivery.
Certified Mail Service Is a Numbered Service
A numbered service is a system that assigns a unique identification number to an item to help identify it within a large group. This system allows USPS to ensure the security and confirmation of its mail deliveries.
USPS's Certified Mail service is a numbered service that:
Gives You a Mailing Receipt: You receive a certified mailing receipt as proof of postage when you send Certified Mail. This receipt shows that you have sent the item, which you can use for reference and record-keeping purposes.
Provides Record of Delivery: With Certified Mail, you can obtain a record of delivery that includes the recipient's signature. The Post Office securely keeps this record for two years from the date of mailing.
Offers Signature Proof: You can request signature proof through the Return Receipt service. Doing so at the time of mailing allows you to receive confirmation of the recipient's signature, either by mail or electronically, when they receive the mailpiece.
Makes You Eligible for a Refund: Certified Mail service fees may be refundable when you don't receive a mailing receipt or electronic verification after 30 days of delivery.
Allows You to Check the Delivery Status: With USPS' Certified Mail service, you can track the delivery status of your mail item with the service's online tracking tool. You can contact USPS via telephone or bulk electronic file transfers.
Certified Mail Service Is Available Combined With Three Other Services
Besides its core features, the Certified Mail service can be enhanced to meet your specific delivery requirements by combining it with three supplementary USPS services, namely:
Certified Mail with Return Receipt: Combining the Return Receipt extra service with Certified Mail allows you to receive tangible evidence of delivery, including the recipient's signature.
Certified Mail with Restricted Delivery: When you opt for Restricted Delivery, you gain precise control over who can receive your Certified Mail. In other words, USPS will only hand over the mail piece to the specified addressee or an authorized agent.
Certified Mail with Adult Signature: You can combine Certified Mail service with the Adult Signature requirement for mail items that need an adult recipient. This Certified Mail type requires the recipient to be at least 21 to receive the mail piece.
Which Carriers Have Certified Delivery Options?
USPS stands as the official provider of Certified Mail services. While FedEx (Federal Express) and UPS (United Parcel Service) offer similar services like signature requirements and delivery confirmations, USPS Certified Mail is still the go-to choice.
Guide to USPS Certified Mail
As mentioned, USPS Certified Mail is a service that offers mail security by providing you with proof of mailing and delivery. Let's explore how to send one.
How to Send USPS Certified Mail From Your Post Office
Sending Certified Mail through USPS from your local post office is straightforward. Follow these steps to ensure that your mailpiece is appropriately prepared and sent:
Gather Everything That You Need
Before heading to the post office, gather all the necessary items to send your certified mail. You will need the following:
The document or package you wish to send
The recipient's complete name and address
Sufficient postage fees to cover the mailing service
Go to Your Post Office and Get a Certified Mail Form 3800
Visit your local post office and ask for a Certified Mail Form 3800. Once you have the form, fill in the required information, including the recipient's name and address. This form will serve as your receipt and the way to track your package. Keep it as proof of postage.
Unfortunately, similar to the number of mail items USPS handles, there are several post offices that it can get overwhelming. Eliminate the hassle by visiting FindPostOffice.org to find one near your area.
Pop the Sticker On
Put the sticker on the top edge (front) if you're mailing an envelope. Conversely, you must place the sticker on the left side of the address area when sending a package.
Pay the Right Postage Fee
The standard mail fee for Certified Mail is $4.15. However, the cost of delivering your package depends on its weight and the extra services. For instance, Certified Mail with Return Receipt Green Card costs $3.35, while First Class mail postage costs $0.60.
Consider Whether You Want to Use Restricted Delivery
If you wish to limit the delivery to specified recipients only, you can sign the dedicated section on form 3800. Certified Mail with Restricted Delivery ensures that your mailpiece reaches the intended person.
Consider Whether You Want to Use the Receipt Service
If you want proof of delivery, consider using the Return Receipt service. This service provides you with a receipt that includes the recipient's signature. You can receive the proof of delivery in three ways:
Postal Service: You'll receive a physical receipt.
Email: You'll receive an electronic return receipt.
PDF: You'll get an electronic image that you can print.
Attach the Barcode and Return Receipt to the Mail
Once you've completed the necessary forms and paid the postage fee, attach the barcode and return receipt to your mailpiece. The barcode allows you and USPS to track your mail throughout delivery. At the same time, the return receipt provides evidence of delivery or delivery attempt.
Select the Mailing Option and Pay the Postage
Select the appropriate mailing option, such as First-Class or Priority Mail, based on your preferences and needs. Note that your chosen mailing option influences your postage fee.
Keep Your Records
Remember to retain a copy of the Certified Mail Form 3800, the mail receipt, and any other relevant documents. These records will be useful for tracking your mailpiece and for record-keeping purposes.
Have a Look at the Delivery Information Online
Once you've sent your mail letter, you can check its progress online using the provided tracking number. Visit the official USPS website for the most up-to-date delivery information.
How to Send Certified Mail Online
Sending Certified Mail online is a convenient alternative to visiting the post office. Here's how you can send Certified Mail online:
Sign Up for an Account With a Website You Choose
While you can send Certified Mail online with various third-party services and websites, you can't do so directly through the USPS website. For this reason, you must choose a reputable website that offers Certified Mail services and sign up for an account.
Set Up a Payment Method
Once you have created your account, the next step is to set up a secure payment method to cover the costs of sending your certified letter. Most websites that offer USPS Certified Mail services accept credit cards, checks, bank wire transfers, or online payment options like PayPal.
Prepare Your Letter
Draft a letter or document using a reliable word-processing program, such as Microsoft Word or Google Docs. Type out the content and ensure it is complete and accurate. Print the document and sign it if necessary, especially if it requires a signature for Certified Mail.
Scan Your Document
If your document is physical, use a scanner or smartphone app to create high-quality digital copies. Once your letter is in digital form, then it's now ready for uploading.
Upload for Mailing
Upload the scanned or digital document to your chosen website's mailing platform. Some platforms allow you to draft your document directly on the website itself. Nevertheless, follow the prompts to enter the recipient's address, return address, and any additional services you require.
Select Additional Services
Depending on your specific requirements, consider selecting additional services the website offers, such as return receipts or restricted delivery. These services provide extra security and proof of delivery for your Certified Mail.
Keep a Copy for Your Records
After the mailing service processes your Certified Mail, keep a copy of the proof of mailing. This document serves as evidence that you've successfully sent the mail. You'll also receive delivery confirmation from USPS once the delivery is successful.
For an Important Letter, Opt for Certified Mail
When it comes to important correspondence, choosing to send your Certified Mail online ensures that the intended recipient receives your letter. The added security and tracking features can give you peace of mind.
Handling Mistakes
If you make a mistake on the Certified Mail form or need to make changes after mailing, contact the USPS customer service or the website's support team promptly. They will guide you on the necessary steps to rectify the situation.
How Much Does Certified Mail Cost?
Various factors influence the cost of Certified Mail. These factors include the type of service, weight, size of the mailpiece, and whether you require extra services, such as Return Receipts.
That said, the cost of sending Certified Mail looks like the following:
| | |
| --- | --- |
| Service | Fee |
| Certified Mail | $4.18 |
| Certified Mail Restricted Delivery | $10.80 |
| Certified Mail Adult Signature Required | $10.80 |
| Certified Mail Adult Signature Restricted Delivery | $10.80 |
You can visit the USPS website for a more comprehensive price list. Remember, post offices may also charge additional fees for Certified Mail services. Connect with a post office near you to find out their pricing by visiting FindPostOffice.org.
Why You Should Use Certified Mail
Certified Mail offers several benefits, making it a helpful service for sending valuable items. Here are some reasons you should utilize USPS Certified Mail:
Useful for Sending Important Mail
Certified Mail is vital when sending critical or time-sensitive documents. Whether it's legal papers, essential contracts, or crucial correspondence, Certified Mail with Restricted Delivery ensures that only your intended recipient receives them.
While Certified Mail journeys at the same pace as First-Class Mail, you can send it with Priority Mail. Taking two to five business days, this option allows your package to be delivered sooner.
Make Your Mail Noticeable
Certified Mail arrives with a Certified Mail label or sticker that can help grab the postal worker's and recipient's attention. These markings allow your mail to stand out, increasing the chances of this mail being promptly opened and acknowledged.
Ensure It's Delivered
Some mail items can eventually get lost due to the large volume that USPS handles. Around 1 in 20,000 mailpieces are lost. Fortunately, you can rest more easily with Certified Mail, allowing you to monitor and ensure its delivery.
You can track your certified letters online using their unique USPS tracking numbers. At the same time, you'll receive a notification of the exact date and time when your parcels are received.
Get Proof of Postage
You obtain proof of postage through the Certified Mail form when sending Certified Mail. This documentation indicates that you have sent the item and can be vital for essential documents, such as taxes or legal papers.
Track Your Item
Certified Mail provides a tracking number to show your mail item's progress throughout transit. With this tracking number, you can quickly check the location and status of your item at any given time.
This feature eliminates uncertainty and provides valuable information about the whereabouts of your mail. Monitor your Certified Mail's progress by using the USPS Tracking tool.
Maintain Your Records
Certified Mail provides you with a paper trail, allowing you to keep a record of important correspondence. These records can be valuable for legal or business purposes.
Moreover, USPS archives your Certified Mail receipts for up to 10 years. Keeping your documents on your online free account allows you to verify or defend against unwanted claims or disputes.
Restricted Items
While Certified Mail is a reliable service for most documents, certain items are restricted and are ineligible for this service. These guidelines align with general mail restrictions set by the USPS.
Here are examples of items allowed through Certified Mail services but in limited quantity:
Aerosol cans aren't eligible for airmail or international shipping.
Propane or camp stove fuel in pressurized cans or tanks isn't suitable for airmail or international shipping.
Spray paint isn't qualified for airmail or international shipping.
Compressed air or nitrogen isn't eligible for international shipping.
Rubbing alcohol, witch hazel, or acetone isn't suitable for airmail or international shipping.
Paint isn't qualified for airmail or international shipping.
Non-concealable firearms must be unloaded with no markings on the package to be eligible. However, ammunition cannot be shipped.
Heirloom and antique (pre-1898) firearms must not include ammunition. Otherwise, they're ineligible for Certified Mail.
Non-illegal drugs and medicines that aren't controlled substances must adhere to state and federal laws. The packaging also cannot have markings.
Battery-powered items like toys or clocks must not include batteries to be eligible for shipping. That said, the item must also meet mailing requirements.
Knives, razors, and other sharp instruments must comply with local laws before you can mail them.
Fresh fruits, fresh vegetables, frozen meat or fish, and live plants are eligible for domestic mailing. However, they are subject to quarantine and state laws.
Most hand sanitizers are flammable and require you to send them as hazardous material.
Here are examples of items not allowed by USPS:
You cannot send illegal items via Certified Mail under U.S. federal, state, territorial, or possession laws.
Concealable firearms aren't qualified for USPS delivery except for certain authorized transactions.
Except for inert bullets, firearms ammunition aren't eligible for USPS shipping.
Alcoholic beverages, except during limited circumstances, aren't allowed.
Tobacco products, with exceptions for gifts or returns to licensed manufacturers, cannot be sent.
Gasoline isn't eligible for shipping.
Explosives, fireworks, tear gas, and chemical irritants aren't allowed for shipping.
Hydrogen peroxide over 20% solution isn't qualified for Certified Mail.
You cannot ship non-spill liquid-cell batteries.
Items containing mercury, including thermometers, aren't permitted.
Except for authorized cases, legal narcotics and controlled substances aren't eligible for USPS shipping.
Most live mammals and birds, except live poultry, aren't eligible.
Mail packaging advertising any USPS-prohibited content, even if the package doesn't contain the items, cannot be shipped.
When sending items through Certified Mail, referring to USPS' shipping prohibitions and restrictions is crucial. Alternatively, consult your local post office for detailed information on mailing regulations and requirements.
Contact post offices in your area using FindPostOffice.org's extensive facility database and locator tool.
How to Track Certified Mail
Tracking Certified Mail is easy. Visit the USPS website and enter the unique tracking number provided to monitor the status and location of your mailpiece on the USPS tracking tool.
What Happens if the Recipient Doesn't Sign for a Certified Package?
Suppose the recipient is unavailable or refuses to sign for the Certified Mail package. In that case, the carrier will leave a notice informing the receiver of the attempted delivery. The receiver can then arrange pickup at their nearest post office.
Note that post offices only keep undelivered Certified Mail for 15 days. Once it exceeds the holding period, the post office will return the mailpiece to the sender.
If you're a recipient, ensure you can collect the undelivered package within 15 days by visiting FindPostOffice.org. Our post office locator allows you to find the nearest USPS facility.
How Long Does It Take to Deliver Certified Mail?
The delivery time of Certified Mail varies based on factors such as the destination, mailing option chosen, and any additional services requested. As mentioned, Certified First-Class Mail generally takes two to five business days. Priority Mail, however, typically delivers within two to three business days.
The delivery time of Certified Mail relies on the recipient's availability at the designated address. Since Certified Mail requires a physical signature, you must anticipate a delivery period of around 5 to 10 business days.
Certified Mail Deliveries Can Be Time-Consuming Because:
Certified Mail requires more handling and processing than regular packages. From assigning the unique tracking number to obtaining a recipient's signature, each step adds to the overall delivery time.
Certified mail deliveries can sometimes be time-consuming due to the following factors:
Delivery Attempt: If the recipient is unavailable during the initial delivery attempt, the carrier will leave a delivery reminder in the receiver's mailbox. This notification tells the recipient to visit the local post office and collect their certified mail by providing their signature.
Second Delivery Attempt: In cases where the recipient doesn't claim the mailpiece within five to seven days after the first attempt, USPS will schedule a second delivery attempt. Another delivery reminder slip is left if no one can receive the mail and provide a signature.
Mail Hold and Final Notice: The post office will hold certified mail for 10 to 12 days if the mail item remains unclaimed after the second attempt. A final notice is left if the recipient cannot collect the package. At that point, the facility will hold the item for another five to seven days.
Unclaimed Mail: If the recipient fails to claim the mail within the designated period, it's marked as "unclaimed" and returned to the sender at the return address.
Is Certified Mail Eligible for a Refund?
Certified Mail offers the possibility of a refund for the service fee, excluding the postage cost, if you have yet to receive the mailing receipt and electronic verification within 30 days despite the delivery of your mailpiece.
To initiate a refund request, you have two options:
Online Refund Request: Visit the official USPS website and follow the instructions to submit your refund request electronically.
Local Post Office Refund Request: You can visit your nearest post office and complete the process in person. You must submit a duplicate request at the post office using P.S. Form 3533 and provide proof of mailing and postage.
That said, the decision to grant a refund is at the discretion of the local post office. Generally, if the Certified Mail is undeliverable, but there was a delivery attempt, you won't be eligible for a refund on the Certified Mail service.
Contact your post office to determine its Certified Mail refund policies or find the closest ones in your area with FindPostOffice.org.
Certified Mail Q&A
Can you send Certified Mail to a P.O. Box?
You can send Certified Mail to a P.O. Box instead of a street address. If your Certified letter requires a signature from the receiver, the mail carrier will leave a delivery slip (P.S. Form 3849) inside the P.O. Box.
When you send Certified Mail to a P.O. Box, provide the accurate P.O. Box number and follow any additional guidelines specified by USPS or the website you're using to send Certified Mail online.
What is Registered Mail?
Registered Mail is the most secure USPS service. Similar to Certified Mail, Registered Mail provides delivery notifications, tracking, and safe ways of getting mailpieces to their correct destination.
What's the difference between Registered Mail and Certified Mail?
While Registered Mail and Certified Mail services offer secure package delivery, the former is better suited to providing higher security for valuable or sensitive items.
Some advantages of Registered Mail over Certified Mail include providing updates from every shipment process and additional security features for mail items, such as caged delivery.
Do I have to go to the post office to send Certified Mail?
You can visit a post office to send Certified Mail. However, other options are also available, such as through websites authorized by USPS. This flexibility allows you to conveniently send mail items from the comfort of your home or office.
Alternatively, a carrier can pick up your Certified Mail, or you can drop off the package in a collection box. However, your mail item must have proper Certified Mail Forms and the correct postage amount.
Can you send Certified Mail in a regular envelope?
Unfortunately, you can't send Certified Mail in a regular envelope. However, you can buy USPS Certified Mail envelopes that meet the size and weight restrictions set by USPS. You can drop Certified Mail envelopes at a USPS collection box, which you can find at or inside a post office. Find post offices you can conveniently access using the FindPostOffice.org facility finder.