Shipping Time Calculator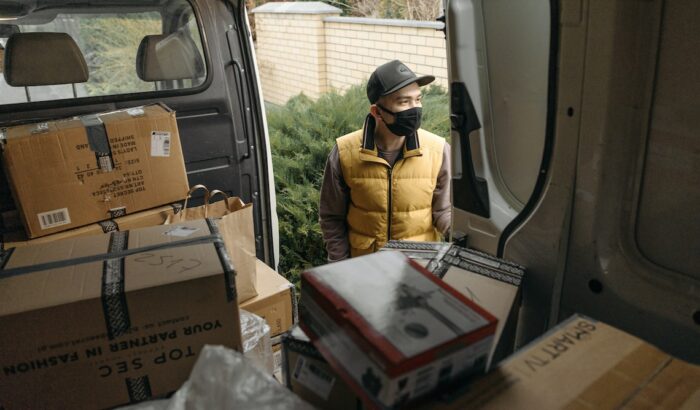 When people ship a parcel, they usually wonder how long it will take for the item to arrive. For that reason, shipping companies have provided shipping time calculators for their customers to use while awaiting their orders. 
If you're wondering about transit time, these questions might have crossed your mind. What is transit time in shipping? What can affect transit time? When do you use the transit time calculator?
Can you use a shipping time calculator for your international shipments? Are there any guarantees for your mailed items? Does the mailing duration depend on the shipping option you use? What is the estimated time for priority and express mail? 
This article covers everything you need to know about what transit time means, how it's calculated, and the factors that affect it. It also addresses how and when to use a shipping calculator and whether this tool can be used for international shipments.
This write-up also discusses how you can guarantee the delivery time of your mailed item and answer whether mailing time depends on the shipping method used. In addition, this article will also compare the estimated time for priority and express mail.
Shippers rely on transit time to estimate their shipment and feel at ease during delivery. Because of this, shipping time calculators are helpful for both shippers and receivers to plan their shipments and deliveries.
If you want to know more about the transit time of your shipment, try asking your local post office. To help you with shipping time-related issues, check out FindPostOffice.org. This website offers information on all 31,330 post offices in the United States. 
What Is the Transit Time in Shipping?
Transit time is the amount of time it takes for a package to be delivered from a designated pick-up point to its final destination. The duration needed to move goods from one point to another varies widely. So a shipper needs to get this information before booking a shipment to estimate a parcel's arrival time.
Transit & Shipping Time Calculator
USPS (United States Postal Service) Delivery Time Calculator
The shipping time calculator provides estimated transit times for global shipments along selected trade lanes. The transit or shipping time calculator instantly estimates the shipping service you used for your package.
To see the estimated delivery time, enter the following details onto the calculator:
Recipient's address 
ZIP code
Site or country of origin and destination
Load type of your shipment
USPS Transit Times
The United States Postal Service has more than 30,000 retail locations within the U.S. Here is a list of the services it offers and the standard delivery times per service.
Domestic USPS service delivery times:
Priority Mail Express: overnight delivery
Priority Mail: one to three business days
Priority Mail Flat Rate: one to three business days
Priority Mail Regional Rate: one to three business days
First Class Package Service: one to three business days
Parcel Select: two to eight days
USPS Retail Ground: two to eight days
First-Class Mail – Letters: one to three business days
First-Class Mail – Large Envelopes: one to three business days
USPS International Transit Times
International USPS service delivery times:
Global Express Guaranteed: one to three postal business days
Priority Mail Express International: three to five postal business days
Priority Mail International: 6 to 10 postal business days
First Class Package International Service: 6 to 20 postal business days
First Class Mail International – Letters: 6 to 20 postal business days
USPS Delivery Hours
USPS aims to deliver mail from 9:00 AM to 5:00 PM, regardless of the delivery service used. However, when there is a handful of mail to deliver during peak seasons, mail carriers often work until 6:30 PM.
USPS Delivery Hours May Vary Sometimes
USPS delivery hours vary depending on the circumstances.
Heavy traffic can delay package deliveries
Staff shortages or strikes can lead to late-hour deliveries
Bad weather can cause changes to the planned route
Natural disasters like earthquakes and floods can delay packages from arriving at their destination
Average Transit Times
It takes one to three days for an express package to be delivered, 5 to 10 days for air freight, and 20 to 45 or more days by sea.
What Factors Affect Transit Time?
The transit time for freight is continually changing due to weather and road closures that affect the most efficient route. Therefore, a logistics specialist must monitor and assess these changes to guarantee that goods arrive at their final destinations on time and with all necessary freight documentation.
About the International Shipping Time Calculator
International freight can be difficult, especially when you compare different shipping modes. The international freight shipping or transit time calculator helps estimate how long it will take to ship a product based on the different transport modes used in an international shipment.
How Long Does Freight Shipping Take?
The time it takes for an item to be shipped via freight is affected by distance, shipping mode, route, and season. Air freight can take 5 to 10 days, while sea freight is around 20 to 45 days or more.
Port-to-Port Shipping Transit Time and Sea Freight Transit Times
There are over 107,000 United Nations Codes for Trade and Transport Locations (UN/LOCODE) worldwide. Therefore, shipping times significantly vary, depending on the route. For example, shipping time for sea freight from Shenzhen, China, to Miami, Florida, through the Suez Canal takes 41 days. In comparison, the Panama Canal requires 35 days only.
When Would You Use The Transit Time Calculator?
When choosing a freight mode, use the calculator to compute your chargeable weight based on the key documents supplied by your shipper or supplier. One factor to consider when picking between air and ocean freight is cost. The other is transit time, which varies according to your selected shipping method.
Are There Any Guarantees on Mailed Items?
It is worth remembering that not all types of mail have a guaranteed delivery time. Almost all the schedules are based on estimates of how long such services usually take. Because the delivery company cannot guarantee a specific date, you will have to give your recipient an estimate of when they can expect their package.
You can also let the recipient know when you sent the package and what form of mailing service you used to send it so that they can at least estimate its arrival. It's especially important if you use a courier service that requires someone to be home to sign for the package.
If you need to be sure that your package will reach its destination by a certain date, contact the post office about guaranteed delivery time. Guaranteed services are expensive and delivered only during certain times. Still, it's helpful if your recipient needs to know when the package will arrive.
Be aware that shipping estimates can vary greatly depending on the delivery method. For example, the USPS Retail Ground service takes only two working days but could take a full eight days, depending on the circumstances. This delivery time is significant, especially if you include the weekends.
It can be difficult to predict when your mail will arrive, but knowing the estimated delivery time of your package at least gives you a general idea.
Does the Mailing Duration Depend on the Shipping Option?
Yes, the time your package arrives heavily depends on which shipping method you choose. If you opt for one of the less expensive shipping options, your package will almost always take longer to arrive than if you choose a more costly option.
If you want your package to arrive quickly, it will cost more. But if you are not concerned with when your package reaches the recipient, you should select an economical option for mailing.
Priority and Express Mail Delivery Time Estimate
USPS Priority Mail delivery times range from one to three days but are not guaranteed. USPS Priority Express Mail is the faster option which takes one to two days to reach its destination based on your ZIP code.
Do Holidays Count As Mailing Days?
No. USPS does not deliver mail on federal holidays. It is important to keep this in mind when mailing packages during Christmas.
It would be best if you mailed your gifts before the holiday begins to ensure that they arrive on time.
Do Saturdays Count As Mailing Days?
Yes, they do. The United States Postal Service delivers packages on Saturdays, treated like any other business day. USPS considers a week to be six business days, so mail is delivered every Monday through Saturday.
Why Do Mailing Times Matter?
For eCommerce merchants, accurately estimating when packages should arrive is important. You don't want your customers to be annoyed or concerned about the whereabouts of their parcels or packages.
Even when a package is delivered on time, customers may still contact you with questions about shipping or concerns about delivery. Understanding shipping estimates and clearly communicating delivery dates to your customers are key to excellent customer service.
What Are the Mailing Times for Different Kinds of Mail?
Here are some common types of mail and their estimated delivery times. Note that this is only for packages sent within the U.S. and not international shipments. Associated costs and surcharges may vary per option.
First Class Mail Letters: one to three postal business days
First Class Large Envelope: one to three postal business days
First Class Package Service: one to three postal business days
USPS Retail Ground: two to eight postal business days
Priority Mail Regional Rate: one to three postal business days
Priority Mail Flat Rate: one to three postal business days
Priority Mail: one to three postal business days
Priority Mail Express: overnight delivery
Parcel Select: two to eight postal business days
Media Mail: two to eight postal business days
How Does USPS Deliver So Much Mail?
The U.S. Postal Service is a massive organization, and it takes time to grasp the many complexities of its work. However, it is also a large company with many departments and people.
The United States Postal Service has over 30,000 retail locations. Those retail locations make it possible to streamline the mailing service and help ensure that packages arrive quickly.
Even with its extensive network and thousands of employees, the USPS faces the daily challenge of getting mail appropriately delivered.
What Time of Day Does Mail Arrive?
As mentioned above, USPS delivers mail around 9:00 AM to 5:00 PM, from Mondays to Saturdays.
Frequently Asked Questions (FAQs)
How do you calculate transit time?
Drivers can drive a maximum of 550 miles per day. But with pickup time, delivery, and border clearance, only 350 miles can be driven.
To compute the transit time for a shipment, subtract 350 miles from the total miles to be covered by the delivery vehicle.
Divide the remaining miles by 550 and add 1 (the first day) to get your full truckload transit time.
Add another day for LTL (less than truckload) pickups and deliveries. LTL freight is transporting goods or products that don't require a full truckload.
With LTL, the driver usually has to pick up and deliver multiple shipments throughout a shift. The delivery adds one day to the transit time of a truckload. If you estimate that a truck will go 500 miles per day and then add one extra day for deliveries, the estimation should be similar.
What is the shipping duration?
Shipping duration depends on the shipping method you use. It's affected by various factors, such as distance, route, and season.
Is UPS faster than USPS?
UPS is relatively faster than USPS based on shipping options. UPS offers same-day pick-up and next-day delivery with various parcel delivery options, such as early morning, mid-day, or end-of-the-day services.
On the other hand, USPS offers a similar but less time-sensitive shipping option called Priority Mail 1-Day.
Who is cheaper, FedEx or UPS?
Based on shipping rates for domestic services, UPS is cheaper than FedEx. A price calculator found on USPS.com can give you an estimate if you want to know how much your parcel may cost.
What happens if my parcel is late?
When a parcel you've ordered doesn't arrive or is late, contact the company you ordered it from. It should have a policy for such scenarios.