Economy Shipping Tracking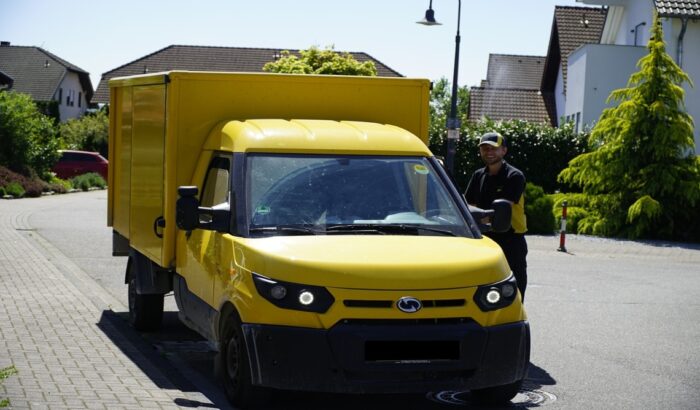 Maybe you're looking for an economical way to ship your parcel. Maybe you're curious about how to track shipments.
Economy shipping is a cheap way to mail your parcel. 
Find out how you can save big every time and learn how to track your shipment to know when it will arrive.
This article will go deep into what economy shipping is. It will also talk about who usually delivers the economy shipments and whether or not these shipments have tracking.
Are you looking for a package that you sent via economy shipping? Do you need to check your local post office for it?
Check out FindPostOffice.org and see where your nearest post office is located. The website provides information about all 31,330 post offices in the United States.
Does Economy Shipping Have Tracking?
The answer is yes. But, the level of tracking provided by each type of economy shipping is different.
For example, a ground shipping service from UPS (United Parcel Service) or FedEx will likely include full pickup tracking.
Tracked mail services offer fewer details about delivery times and locations.
These services offer limited online tracking, with a package being scanned only when picked up and then again at some point further along in its journey.
Economy packages are generally shipped in large quantities to keep the price down. For this reason, scanning is more limited than an express delivery service.
What Is Economy Shipping?
Economy shipping is the least expensive way to mail a package.
Most major courier companies offer this service, which is excellent for shipping less time-sensitive packages.
Because shipping costs are factored into delivery speeds, economy services take a little longer than standard ones.
U.S. Economy Shipping
Consider these options if you're looking for a reputable, cost-effective delivery service in the United States.
For instance, FedEx and UPS offer economy shipping services that are slower but less expensive.
Ground shipments in the United States are often called ground shipping because they use roads instead of airplanes to transport packages between cities.
Other options include using the U.S. Postal Service.
For packages within the United States, Priority Mail offers a lower rate than any other shipping service. But international deliveries may be more expensive.
Economy International Shipping
Shipping a package overseas from the U.S. costs more than shipping domestically. Still, you can use international economy services to lower your costs.
By planning, you can save money when shipping internationally. You can cut shipping costs by picking an option that allows more time for delivery.
If you are not concerned about when your package will arrive, then choosing a slower but cheaper shipping option is okay.
To get a shipping quote, use a shipping calculator.
Compare shipping prices and times from different couriers to ensure that you book the right service for your needs.
Who Delivers Economy Shipping?
The delivery for your economy shipment will depend on the service that best suits you.
Many major shipping companies offer economy-level services, including the following:
What Does My Tracking Number Look Like?
Whenever you purchase something online, you are given a confirmation email to check your order status when you have shipments from eCommerce sites, like an eBay order.
This tracking status is important because it lets you see logistics tracking and tells you the estimated delivery date of your package. 
You can find that out by using the tracking number provided to you.
A tracking number is a unique identifier attached to each package that allows you to check your parcel's delivery status and track its location.
The tracking number allows you to see the parcel's progress between countries or even within one destination country.
Courier companies deliver other shipments, and tracking codes can vary a lot.
Some packages are only sometimes trackable in the recipient's country, so you'll have to wait for a notification from the postal service.
Most USPS tracking numbers are 20 digits long. They can also include a combination of 13 letters and numbers: usually, two alphabets, followed by nine digits, and ending with "US" for the United States.
Example: AA 888 888 888 US
UPS tracking numbers usually have 18 alphanumeric characters.
They begin with '1Z' and end with a check digit. UPS tracking numbers contain a check digit to indicate whether any characters have been mistyped.
Example: 1Z 888 AA2 12 5432 6789.
FedEx customers in the U.S. can track their shipments by order number or tracking code.
For example, customers can conveniently check the status of up to 30 FedEx shipments or FedEx Office orders via email.
Tracking a parcel is made possible by using the tracking number, which usually has 12 or 15 digits.
Some other formats exist, such as 20- and 22-digit versions.
Tracking numbers for shipments sent from Europe usually consist of 10 or 20 digits.
Shipments sent from the U.S. to other countries have tracking numbers that start with 'GM' followed by 15 to 21 digits.
Examples: SGAGS181998 OR HN999999999999999999
Where Do I Find My Tracking Number?
Check your email to see if the shipping company has sent you your parcel's tracking number.
When placing an order online, check your inbox for the shipping company's tracking number.
Packages are usually shipped within one to three days.
If you are still waiting to receive a shipping confirmation within three days of ordering, contact the seller and ask them to confirm that it has been sent.
Check your spam and trash folders for any messages that may have been sent to you incorrectly. Confirmation notices from unknown senders often get caught in junk mail folders. Once you receive your shipping confirmation, save it.
It's critical to keep a record of your transactions so you have it available if the package has yet to arrive or if there is an unresolved problem with one of your purchases.
Depending on the mail being sent, some orders may not have a tracking number.
Items that do not come with tracking numbers include the following:
Postcards
First-Class Mail letters and flats
Periodicals
Some USPS Marketing Mail parcels
You can find your delivery tracking number in the following places:
The post office shipping receipt
The receipt for the insurance you bought at the post office
The bottom peel-off portion of your courier tracking label
How Long Does Economy Shipping Take to Deliver?
There is no standard timeline for the delivery of economy shipping. To calculate lead time, you need to consider the following factors:
Courier company
Shipping country or state
The estimated arrival time of your package will vary depending on where the recipient lives.
For example, it takes one to five days to ship a package within the United States using economy shipping.
International shipping through economy services can take 6 to 15 days to reach most major destinations.
Find the best shipping rates and times by using a rate calculator. If your package is time-sensitive, there are better options than economy shipping.
The delivery time for economy shipping depends on the carrier and your location. Look at how each major shipping company deals with domestic economy shipments:
FedEx Ground provides package tracking for its economy shipping.
You can use the FedEx shipping rate estimator to get an idea of the price when shipping a parcel. Orders usually take two to seven business days to be delivered.
The economy shipping service offered by UPS Ground includes parcel tracking.
UPS charges a flat rate for shipping, depending on the package size. Domestic shipping takes one to five days, while international shipping typically takes between 5 to 12 days.
DHL Economy shipments are insured up to $100. They usually arrive within three to eight days of the shipment date.
In the United Kingdom, standard shipping takes three to five working days. If you're sending a package overseas, it can take anywhere from 7 to 21 days for your goods to arrive.
How Long Does USPS Economy Shipping Take?
USPS offers economy shipping through its Priority Mail service, the agency's domestic delivery system.
The agency will provide insurance and tracking information at no charge. Prices for the shipment start at $8.70, with an average delivery time of one to three business days.
Cheapest Economy Shipping Rates
American shipping companies provide similar services, with each one specializing in a different component of the shipment industry.
USPS Shipping
USPS is the only delivery service allowed to access every mailbox in the U.S. It has a vast network of delivery centers and mailboxes to ensure that every American household can receive mail.
It also allows customers to access various types of mail at the lowest rates. USPS parcel handles small, lightweight packages under 20 pounds.
USPS also offers several discounted services, including Priority Mail Cubic.
Priority Mail rates are based on the size of a package rather than its weight.
UPS Shipping
UPS provides a safe and efficient way to deliver large packages. It allows packages weighing up to 150 pounds. USPS, meanwhile, limits its shipments to 70 pounds per package.
UPS offers various express services for eCommerce packages at affordable rates, though they tend to be more expensive than USPS.
UPS also offers a speedy, high-priority service called UPS Express Critical, which provides premium 24-hour delivery of urgent packages worldwide.
UPS specializes in the delivery of high-value items. The maximum value of an insured package is $50,000.
So if you're looking for an excellent shipping option for luxury consumer goods, including high-end watches and collectibles, UPS is a good choice.
FedEx Shipping
FedEx is the go-to service for those who need to ship something quickly but not urgently. Their overnight delivery service is slightly less expensive than UPS'.
FedEx is one of the leading logistics companies in eCommerce, offering solutions for small businesses. It is also a top choice for moving perishable or temperature-controlled items.
As a result, FedEx offers its customers special boxes, such as the proprietary cold packaging available to shippers. This box can keep shipments between 35 and 46 degrees Fahrenheit for up to two to four days without needing gel packs or dry ice.
For this reason, FedEx has become one of the leading shipping services for food startups selling prepackaged meals.
USPS Shipping Inclusions
Scheduled pickups: USPS will pick up packages for free if you schedule the pickup online.
Pickup times are based on availability, but you can also pay to schedule a specific time slot.
Free tracking: USPS offers door-to-door tracking for all its shipping services, allowing you to receive up-to-date, real-time information about where all your packages are.
Free insurance: If you purchase Priority Mail or Priority Mail Express labels at a post office, the packages will come with $50 of insurance.
If you buy postage through a shipping software program at the commercial rate, your insurance can increase from $50 to $100 per package.
It's important to note that other USPS mail-type services do not come with free insurance.
Bulk discounts: USPS offers discounted postage to shippers who access commercial pricing rates through shipping software or partner with fulfillment providers.
UPS Shipping Inclusions
Free tracking: All UPS services offer customers real-time tracking of their packages.
You can get free insurance for anything under $100: Suppose you need to ship a valuable or fragile item and would like insurance coverage. The UPS Store Pack and Ship Guarantee can protect your package contents against damage or losses for up to $100.
Discounts: UPS discounts are available for high-volume shippers on a case-by-case negotiated basis.
Some companies prefer to partner with a third-party logistics (3PL) provider, which can offer scale economies.
FedEx Shipping Inclusions
Free tracking: All FedEx services come with door-to-door tracking and delivery confirmation.
You can get free insurance for anything under $100: In the event of a lost or damaged shipment, FedEx will cover postage and contents for up to $100.
Discounts: The availability of FedEx discounts is negotiated on a case-by-case basis.
For international shipping to China, the official postal service of the People's Republic of China is China Post.
China Post provides various business services, including domestic and international mail delivery and postal agency operations. It offers international delivery services, including small parcels, large packages, and EMS. Use China Post for global express tracking and postal couriers for packages sent to China.
If you want to save money when shipping a package or parcel, it's best to plan your shipping methods and where you'll send your items rather than just randomly mailing them.
You can find your parcel's shipping rate by talking to a representative at the post office.
Use FindPostOffice.org to locate a postal service in your area. The website provides detailed information about the 31,330 post offices in New York, Los Angeles, Chicago, Houston, Phoenix, and other cities in the United States.