Certified Mail Tracking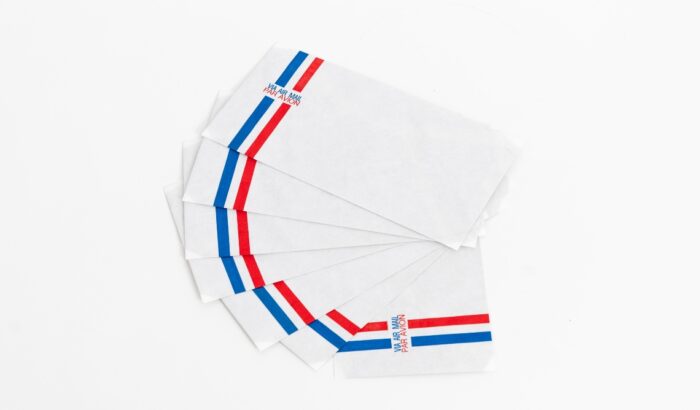 As of 2022, the United States Postal Service (USPS) had a total mail volume of 127.3 billion. With this figure, you can only imagine the challenges the Postal Service faces when delivering and keeping track of countless mailpieces daily.
Tracking is a helpful service that USPS provides to update you on your item's delivery status. With USPS Tracking, items like Certified Mail become more convenient to track, and you will know whether your recipient has received your parcel.
How do you track Certified Mail? What benefits do you get from using Certified Mail to send your mail? What happens if USPS can't deliver your item?
This article discusses Certified Mail and the various ways you can track it. This article also explains how USPS Tracking works, what tracking labels look like, and the meanings of the statuses on your item's tracking information.
If you're looking for a post office to send your Certified Mail, FindPostOffice.org's online search tool can help you locate one in California, Texas, Florida, Illinois, Michigan, and other states.
How to Track Certified Mail Online
To track your Certified Mail online, visit the United States Postal Service (USPS) website and go to the USPS Tracking page. Enter your mail's tracking number into the search box and click "Track" beside the box.
Batch Tracking of Certified Mail
Batch tracking allows you to track multiple items in one search. Consider batch tracking if you send mail regularly and need to track them without inputting too many tracking numbers.
Some third-party mailing facilities partnered with USPS offer batch tracking for services like Certified Mail. You can contact your local mailing facility and inquire whether batch tracking is one of the services it offers.
What Is Certified Mail?
Certified Mail is a USPS service that provides electronic verification and a mailing receipt showing that the Postal Service delivered an article or made a delivery attempt.
How to Track Certified Mail
You can track Certified Mail's delivery status in three ways:
Online at USPS.com: Enter the tracking number on the mailing receipt into the search box.
By telephone: Use your item's USPS Tracking number.
Via bulk electronic file transfer: These are for mailers providing an electronic manifest to the USPS.
How Long Does It Take for Certified Mail to Arrive?
Certified Mail travels at a similar speed as First-Class Mail. In this case, mail delivered through First-Class Mail, eligible for delivery confirmation services like Certified Mail, arrives in one to five days.
"How Do I Know if USPS Certified Mail Was Delivered?"
After delivering the Certified Mail to your recipient, USPS will send an electronic verification letting you know whether the item was delivered or an attempt to deliver was made.
"Why Hasn't My Certified Letter Been Delivered?"
If the post office accepts your Certified Letter, and USPS has tracking for it, give the Postal Service some time to deliver the item.
If your letter did not arrive, one of the possible causes is that the recipient is not home. In this case, the courier will return the letter to the local post office.
"What if the Post Office Can't Deliver My Certified Letter?"
Suppose the courier attempts to deliver the certified letter, but the recipient is not home to accept it. After placing a notification at the recipient's address, the courier takes the letter to the post office, which holds the item for up to 15 days until the rightful owner claims it.
If the recipient does not pick up the letter at the post office, the postal service will return the letter to the sender of the piece.
USPS Certified Mail Tracking No Longer Provides Proof of Accurate Delivery
As of May 2021, USPS Tracking information no longer provides tracking beyond the delivery date and ZIP code area where the Certified Mail item is delivered.
Previously, USPS Tracking for Certified Mail provided the following details:
Delivery time and date
Delivery address
Recipient name
Signature of the person receiving the item
After USPS has implemented the changes, the Postal Service only provides the street address and the signature of the person accepting delivery.
Advantages of Using Certified Mail
The following sections discuss the benefits of using Certified Mail when sending mailpieces through USPS.
Capturing Attention
Certified Mail is the most noticeable mail form and treated with care and importance. Whenever someone receives Certified Mail, they're likely to check it first before the other pieces of mail in your mailbox.
Storing Records
USPS stores certified shipment records up to two years from the mailing date. This process helps facilitate recordkeeping, which is essential for many businesses.
You can choose between physical and electronic mail receipts since the law recognizes both formats.
Checking Status
You can check your shipments' location and status through USPS.com using the tracking number on your item. You can also know the status of all delivery attempts and the days taken by the courier to complete the delivery.
Assuring Security
Certified Mail is a secure, reliable, and accurate service for mailing your parcels and documents.
Suppose something unexpected happens at any stage of the delivery process. With tracking, you will likely notice the issue faster than if you do not know your item's status. This way, you can take the necessary steps to manage the situation.
Mailing Flexibly
Certified Mail can be a great solution when you need flexibility and versatility in your deliveries. This service can help boost your First-Class or Priority Mail services and combine several add-ons for advanced tracking and fast delivery.
Sending Legal Documents
People often send their legal documents and critical communication pieces through Certified Mail. The electronic verification and mailing receipt that comes with Certified Mail can prove that the recipient has received your item or that the courier has attempted delivery.
Dealing With Disputes
Many disputes happen due to disagreements, such as whether a service provider has delivered a billing mail. Certified Mail can safeguard you against such disputes so you can deal with them efficiently.
With the assistance of a lawyer, you can legally sue someone using the signed return receipt as evidence.
Sending Expensive Items
If you send expensive shipments, you need a service that can provide extra precautions. Tagging such items as Certified Mail can help ensure that USPS delivers your expensive parcels safely and accurately.
USPS Service Label Formats
Service labels for tracking USPS packages and mailpieces vary by product type. For example, Certified Mail and Priority Mail have 22 digits, and Priority Mail Express International has 13 numbers.
Certified Mail
The sample label below shows the format of the tracking number for Certified Mail:
9407 3000 0000 0000 0000 00
What Is the Difference Between Registered Mail and Certified Mail?
With Certified Mail, you can get proof of delivery and billing when you send an item. This service requires the recipient to sign for it, proving they received the mail.
Meanwhile, Registered Mail allows the post office to make a recording of the delivery, meaning when your item gets sent to different locations, each facility records your mail or package's tracking.
These options have added costs over regular mail, so ensure you know what you need.
What Is the Difference Between Certified Mail and Priority Mail?
The primary difference between Certified Mail and Priority Mail is that Certified Mail is an add-on service for which you must pay extra. Priority Mail, First-Class Mail, and First-Class Package Service are the USPS services with which you can use Certified Mail.
On the other hand, Priority Mail provides fast mail delivery in one to three days and includes USPS Tracking. This service also offers free package pickup at your home or work.
What Is USPS Tracking?
USPS Tracking provides end-to-end item tracking for most mail products addressed to domestic locations. These locations include Army Post Offices (APOs), Diplomatic Post Offices (DPO), Fleet Post Offices (FPOs), and ZIP codes in U.S. territories and Freely Associated States.
USPS Tracking Number Rules
The format for displaying the USPS tracking number on the label varies according to the product type.
For example, the tracking number for Certified Mail usually appears below the label's bar code. Based on the format sample shown earlier, the Certified Mail's tracking number has 22 digits grouped in fours, with the last two digits grouped as one.
U.S. Mail Tracking Official Website
You can access the U.S. Postal Service's tracking service by visiting the official USPS website at USPS.com and going to the Mail Tracking page.
How Does USPS Tracking Work?
USPS scans the label of your trackable item several times throughout the mail sorting process, whether the courier possesses that item or a shipping partner does.
The following sections discuss the USPS tracking process from label creation to receiving the item.
USPS Label Created
The Postal Service creates your shipment's label and filters them a few times through the mail stream. Other transportation partners working with USPS also do this process whenever they receive your item.
Label Scanning
Tracking starts when the Postal Service receives the item to be shipped and an electronic notification from the sender or shipping partner.
Parcel Accepted for Transit
Tracking continues with USPS accepting the package for transit and ends when the recipient receives or picks up the item.
Tracking Online Update
Throughout this process, you can access your item's tracking information in various ways, such as online or in a post office, using the USPS tracking number associated with the item.
What About Tracking and Proof of Delivery?
If you are sending a Certified Mail item, USPS will attempt to deliver it twice. The courier records the attempt date and time of delivery.
If the courier can't deliver your item despite their best efforts, USPS will return the item to you. USPS will also include proof that it was undelivered or the recipient refused the item.
USPS retains the delivery record for 10 years as proof of compliance for the sender.
Why Do People Need Proof of Delivery?
Reasons to have delivery proof include the following:
You can avoid situations where the recipient denies receiving the item.
The proof of delivery will serve as a notice to the opposite party in legal disputes.
You can contact someone who is not responding.
You can complete the task of sending mail by a specific date.
You can send invoices to clients for payment completion.
What Are the Different USPS Status Meanings While Tracking?
You will find different status messages whenever you check your package's delivery status. The sections below list and explain the meaning of each status.
In Transit, Arriving Late
This status means your USPS package for delivery on a particular date did not arrive on schedule, causing USPS to reschedule the delivery.
Arrived at USPS Facility
Also called "Arrived at USPS Regional Origin Facility," this status means your item has arrived at a USPS sorting facility. The facility connects your parcel to the next or final facility for delivery to your recipient.
Departed USPS Regional Facility
This status can also be "Departed Post Office" and "In Transit to Next Facility," meaning your package is leaving the USPS facility where it is stored.
USPS in Possession of Item
This status means a different shipping company, agent, or distribution channel has initially shipped your package and handed over your item to USPS.
Arrived Shipping Partner Facility, USPS Awaiting Item
This message means a shipping company other than USPS has received your package, which will later transfer to USPS for delivery.
Departed Shipping Partner Facility, USPS Awaiting Item
This status appears when two or more shipping companies handle your package. For example, one of the companies is moving your package from its premises to a USPS regional facility.
Shipping Label Created, USPS Awaiting Item
This message indicates that USPS has created a shipping label and is ready to move your item but is waiting for the other shipping company to hand over your shipment to USPS.
USPS Awaiting Item
This message means another shipping company is holding your item and will hand your mailpiece to USPS soon for delivery.
Customs Clearance
This status usually involves international shipping and appears when your package is in U.S. Customs for duty checking. An "Inbound Into Customs" status means your international package is coming to the U.S. and can take 24 hours to a week to process.
Out for Delivery
This message indicates that the courier is delivering the package to the recipient and will arrive at the delivery address within the day.
Delivered
This status means USPS has delivered your package to your recipient or P.O. Box.
USPS Pre-shipment
This stage is the initial event when your package is handed over to USPS for transit and usually comes after or as an alternative to the "Label Created" status.
Returned to Sender
When the recipient is not available, or your item has an insufficient delivery address or incorrect details like the door or apartment number, USPS will send the package back to you.
"How Do I Access Tracking Information?"
The tracking and shipping information you receive depends on the mail classification and extra services you purchased during mailing.
Whether you are the sender or addressee, you can track your shipment's status through the following options:
Go to USPS.com to access the USPS Tracking page.
Go online through USPS-authorized third-party web tools like USPS-Track.us.
Access USPS Text Tracking by sending a text to 28777 (2USPS) with your tracking number.
Download smartphone apps like the USPS Mobile app for iPhone and Android.
Call the toll-free phone number at 1-800-275-8777 (1-800-ASK-USPS) to gain tracking information.
How to Parcel Track With USPS Text Tracking
USPS Text Tracking is a tool by which the Postal Service notifies you of your package's status. You can use text tracking from your phone or the official USPS website.
USPS Text Tracking From Your Phone
Here are the steps to use text tracking using your phone:
Send a text to 28777 using your USPS tracking number as the message's content. USPS will reply with a text containing your item's latest tracking information.
Send a text containing your tracking number and a keyword to 28777. Keywords let USPS know the specific information you need, such as whether or not the courier has attempted delivery.
USPS Text Tracking From the Website
When you track your package on the USPS Tracking page, you can register to receive Text Tracking and choose from any of the following options on the USPS website:
Day of delivery updates
Expected delivery updates
Available for pickup
Package delivered
Delivery exception updates
"Where Is My U.S. Mail Service Package?"
Enter your item's tracking number in the USPS Tracking page's search bar, and do not include spaces or dashes. Click "Track" to view your package's delivery status information on the page.
"How Do I Track a U.S. Mail Service Return Receipt?"
The Domestic Return Receipt (P.S. Form 3811) is a USPS-approved hardcopy receipt with a barcode and tracking number.
This number does not track packages and other mailpieces you send. Instead, the Return Receipt number provides tracking information on the hardcopy receipt itself as USPS mails this receipt to you if you.
How Long Does It Take for Tracking Information to Show Up on U.S. Mail Service?
Once USPS scans your item's tracking number, it can take up to 24 hours to update the tracking information on the USPS website.
U.S. Mail Service Tracking Not Updating
Although USPS tracking works most of the time, there may be some instances where the tracking does not update. The following sections list the possible reasons your item's tracking information is not updating.
What Are the Reasons Behind Tracking Not Updating?
Your item's tracking status may not update due to the following reasons:
The package is not scanned.
Weather conditions can cause delivery delays.
Packages are not scanned at intermediary stops.
The barcode is unscannable or broken.
There's a delay on the carrier's side.
"I've Received My Packages, but U.S. Mail Service Tracking Is Still Not Updating"
This situation can happen especially during the holidays when USPS experiences a delivery rush resulting in a high volume of mail packages. In such cases, USPS can skip scanning to hasten the process and address the increase in demand.
This decision to skip scanning can lead to your item's tracking status and information not being updated or found.
"My Package Shipped by U.S. Mail Service Shows No Tracking Information"
Some USPS shipping services do not have tracking but have delivery confirmation. Thus, shipping USPS packages with little or no tracking information is normal.
On the other hand, delivery confirmation allows USPS to scan your package only upon arriving at your local post office and again at delivery. No other scanning activity aside from delivery confirmation can confirm that your package was mailed.
What Does a USPS Tracking Label Look Like?
Aside from the tracking number format for Certified Mail discussed earlier, the other USPS services have the following formats:
| | | |
| --- | --- | --- |
| USPS service | Number format | Example |
| USPS Tracking | 22-digit numbers | 9400 1000 0000 0000 0000 00 |
| USPS Priority Mail | 22-digit numbers | 9205 5000 0000 0000 0000 00 |
| Collect on Delivery Hold for Pickup | 22-digit numbers | 9303 3000 0000 0000 0000 00 |
| Global Express Guaranteed | 10-digit numbers | 82 000 000 00 |
| USPS Priority Mail Express International | 13-digit alphanumeric | EC 000 000 000 US |
| Priority Mail Express | 22-digit numbers or 13-digit alphanumeric | 9270 1000 0000 0000 0000 00 or EA 000 000 000 US |
| Priority Mail International | 13-digit alphanumeric | CP 000 000 000 US |
| Registered Mail | 22-digit numbers | 9208 8000 0000 0000 0000 00 |
| Signature Confirmation | 22 numeric | 9202 1000 0000 0000 0000 00 |
USPS Tracking Retail Label
The USPS tracking number is the series of numbers you can find under the barcode on the USPS retail label (preprinted tracking labels) on your mailpiece.
Label 400, USPS Tracking Label, Front
This label also works as a retail label and is used by electronic option mailers.
"Where Do I Discover My Tracking or Reference Number?"
You can find your reference or tracking number in the following places:
The post office shipping receipt
The sales receipt if you buy insurance from the post office
The email confirmation you receive if shipping from USPS.com
The shipping confirmation email sent by an online retailer
The USPS Tracking label's bottom peel-off portion
Notice-Left Forms
Sometimes, your addressee is not available to receive your mail, or no adult is around at delivery time. In this case, the courier can leave a P.S. form 3849, also called a notice-left form, in the receiver's mailbox.
This form lets the receiver retrieve the mail from the post office or request that USPS attempt delivery again at a more convenient time.
Informed Delivery
Informed Delivery is a free USPS service that shows image previews of your incoming mail and status updates about your inbound and outbound packages.
Mailpieces that travel through the USPS network go through high-speed sorting machines that take pictures of the mail's front side containing the address. Informed Delivery shows grayscale images of those mailpieces arriving at your recipient's address.
How Long Are Records Kept for Tracking?
USPS stores the records of mail services and classes, including package history and proof of delivery, in the company's system for the following periods:
USPS Tracking: 120 days
Signature Confirmation: One year
Priority Mail Express: Two years
Certified Mail: Two years
Registered Mail: Two years
Numbered International Mail Services: Two years
Adult Signature Required or Adult Signature Restricted Delivery Mail Services: Two years
How to Use USPS Tracking Other Than USPS.Com Tracking
Suppose the USPS Tracking page is offline, and you need to track your packages. You have a couple of alternatives for tracking your item: text tracking and USPS-affiliated tracking websites.
When USPS Tracking Is Down, Use USPS Text Tracking
You can use your phone's text service to track your USPS items if you can't access the USPS website due to network or connection issues. Standard message and data rates can apply depending on your text messaging provider.
Track USPS With Niche Websites Shippers
Some USPS-affiliated websites provide package tracking even when the USPS Tracking page is inaccessible. You can inquire with USPS to check whether your chosen niche website shipper is legitimate and can track your package.
How Many Times Will USPS Attempt Delivery?
USPS will attempt to deliver your item to your recipient up to two times. If both attempts are unsuccessful, USPS will hold your package for 15 days from the initial delivery attempt before returning the item.
"Can I Pick Up My Mail Before It Is Delivered?"
If you are the mail recipient, you can pick up your item before USPS delivers it to your address. In this case, you can contact the post office to tell the staff that you will pick up your mail and provide the tracking number.
Afterward, you can go to the USPS delivery center one day before the delivery and provide your identification (I.D.) to get your item.
Note that your attempt to pick up the USPS parcel before delivery is not guaranteed to succeed. In some cases, the courier may already be delivering your item at your address before you arrive at the delivery center.
"When Will My Letter Carrier or Mail Arrive?"
USPS has no guaranteed way to determine when a mail letter carrier or delivery person will arrive at a particular location because mail volume fluctuates daily. However, service standards require all deliveries to be made by 5:00 PM local time, Monday through Saturday.
"How Can I Leave Delivery Instructions?"
Suppose the package you send qualifies for the USPS Delivery Instructions service. You can inform USPS whether to leave the item at your recipient's address, deliver it to a different location, or send it to your recipient's post office.
To request this service, go to the USPS website and click "Change Delivery Instructions" on the tracking results page. If the link is not on the page, your package will likely be ineligible for the Delivery Instructions service.
What Type of Mail Requires a Signature?
Some pieces of mail requiring the recipient to provide a signature at the delivery time are the following:
Certified Mail
Priority Mail Express (upon request)
Collect on Delivery (COD)
Insured Mail (for items worth over $500)
Return Receipt
Registered Mail
Signature Confirmation
Adult Signature
U.S. Mail Service Delivery Hours
USPS typically delivers your mail between 9:00 AM and 5:00 PM, regardless of your chosen delivery service. However, peak seasons often see a large amount of mail delivered as late as 6:30 PM.
U.S. Mail Service Sunday and Saturday Delivery Hours
If you use USPS services to send mail, there may be instances when you want your package delivered on weekends. The following sections discuss what USPS services deliver on Saturdays and Sundays.
Does U.S. Mail Service Deliver on Saturdays?
USPS can deliver on Saturdays, depending on your chosen mail class or service. For example, Priority Mail has Saturday delivery at no additional charge.
Does U.S. Mail Service Deliver on Sundays?
Priority Mail Express allows you to send mail and deliver it on Sunday for an additional fee. This service has next-day to two-day delivery, making Priority Mail Express one of USPS' fastest delivery services.
Does USPS Have a Live Chat?
USPS does not have a live chat service. If you need to contact the Postal Service for issues such as Certified Mail tracking, email USPS or fill out an online form on the USPS website.
How to Talk to a Real Person in USPS Customer Service
To talk to a customer service staff, contact USPS Customer Service by phone at 1-800-275-8777. Their hours of operation are as follows:
Monday to Friday: 8:00 AM to 8:30 PM Eastern Time (E.T.)
Saturday: 8:00 AM to 6:00 PM E.T.
U.S. Mail Service Delayed Mail and Packages
Sometimes, USPS may encounter unusual circumstances that cause your packages not to arrive on time or within the service's published delivery period. These circumstances include the following:
Traffic rush: Heavy traffic can delay the delivery of packages transported by road.
Staff fluctuations: Staff shortages or worker strikes can lead to slower package deliveries and cause delays.
Severe weather: Extreme weather or climate conditions can require route changes that can take longer for packages to arrive.
Natural calamities: Fire, earthquakes, and floods can change carrier routes and cause delivery delays.
USPS has several options and tools to help you determine where your parcel is in the mail stream and find out if your item is delayed.
You can contact USPS and provide your tracking number to the customer service agent to determine your package's status. You can also consider checking the USPS service's delivery standards to know when to expect your parcel to arrive.
For example, First-Class Mail delivers in one to five business days. If your package takes longer than that period, you can contact USPS to inquire about your item.
U.S. Mail Service Package Not Moving for a Week, a Month, or Stopped
Suppose you are tracking your package and notice no new status or movement for a week or more. One explanation is that USPS may be experiencing a temporary delivery rush, causing some packages to take longer to process than usual.
You will sometimes see an "In Transit" status event on your package's tracking information. This event usually appears on items that USPS or a partner company has not scanned in 18 hours.
For example, your item may still be on the plane or train that will bring your package to the next destination. In this case, scanning may only occur once that item arrives at the next stop.
There's also the possibility that the airline may have offloaded your package. This event will likely happen when the delivery volume is high, the plane's capacity is limited, or a machine breaks down.
While it is ideal for most facilities not to keep parcels for long periods, such a thing can happen when the workload exceeds the facility's storage limits. These overcapacities can cause significant backups (work overflow due to stoppage).
When scanning does not happen, your package may be stuck in a pileup at a facility. No scanning does not necessarily mean something undesirable occurred to your package, like being stolen, damaged, or lost.
One way to help minimize delivery delays is by shipping your item through Priority Mail Express. This service provides USPS Tracking and a guaranteed next-day to two-day delivery or your money back.
Another instance when packages appear to not move for some time is when USPS moves them in large, metal containers. Each container has an assigned barcode, making all parcels inside associated with that barcode.
Any event scanned to that container's barcode populates the status information of all the packages inside. However, these barcodes can get damaged or become unreadable in transit, causing the items inside to not update for a while.
Furthermore, unloading the container and scanning each item may not be efficient as it takes time to go through all parcels inside, which may not help if USPS is in a rush to deliver your item.
No scanning activity can also mean your item is in a vehicle that broke down or has a legitimate delay due to foul weather affecting aircraft or trucks.
"What Can I Do if My Mailpiece Hasn't Been Delivered?"
Before contacting USPS Customer Service to inquire about your mail's status, check the delivery standard for your item's mail class.
To find the mail class, enter the tracking number on the USPS Tracking page and look up the product information. Compare your item's mail class and progress to what is in the mail delivery standards chart.
For example, Priority Mail takes one to three days to deliver, USPS Retail Ground takes two to five days, and Media Mail takes two to eight days.
If your item falls within your chosen mail service's delivery period, your mailpiece is likely still in transit. You do not need to worry about your parcel getting lost or delayed unless it does not arrive within that period.
How Do You Get Your Package With U.S. Mail Service Delivered?
To deliver a package to your recipient, you must first bring that item to a local post office or mailbox. If you run an online store, you may do this process a few times weekly, depending on your product's demand.
If you put your package in a mailbox, a postal worker will take your item from that box and bring the item to a mail sorting facility.
These facilities have machines that automatically sort all packages based on shape and site. These machines also sort parcels in a way that the machine can automatically read the address on the item.
After performing this sorting process, the facility brings your package to different machines that sort them to the correct destinations.
For domestic shipments, USPS delivers them by truck and to your recipient's address through a local mail carrier.
For international packages, the sender sends them by ship or plane to the destination country. That country's customs authority checks the packages.
Depending on the volume of international mail and packages arriving in a country, the customs process can take significant time.
This process of passing through customers is one reason international packages take longer than domestic ones.
U.S. Mail Service Package Lost or Stolen: What to Do
If you suspect your USPS package has gone missing, you have a few steps to determine its status. First, check if the mail service you paid for has insurance or a money-back guarantee.
For example, USPS Priority Mail and Priority Mail Express have up to $100 of insurance. Meanwhile, First-Class Mail service has loss or damage insurance of up to $5,000 for merchandise items only.
After confirming that your parcel is insured, you can file an insurance claim with USPS. Should USPS determine that your item was lost and approve your claim, the Postal Service will mail you a check.
Another step is to file a missing mail search request with USPS. Doing so requires you to create a USPS account on the official website and perform the following:
Check your item's current status using the tracking number.
Fill out the help request form before starting the missing mail search.
Submit a missing mail search request seven days after submitting the help request form.
Another option is to contact USPS Customer Service at 1-800-275-8777. If you choose this option, you may need to be on the phone for some time as the staff attempts to resolve the issue.
Check out FindPostOffice.org's blog page to learn more about USPS Tracking in Los Angeles, Dallas, Miami, Chicago, Detroit, other U.S. cities and other mail services the Postal Service provides.
References