FedEx Insurance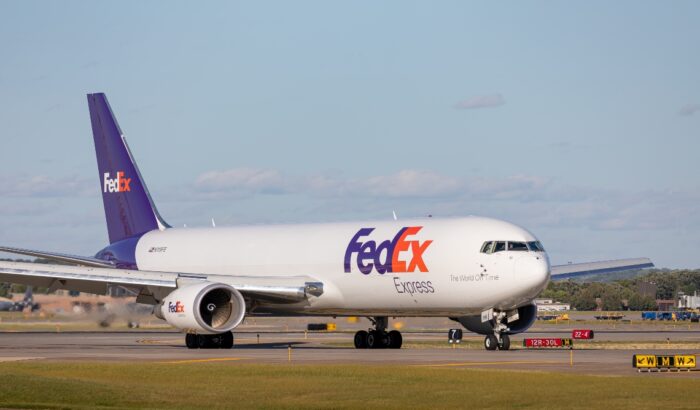 When shipping an item, it's easy to concentrate on the delivery. But what about what happens when the package goes missing?
This article explains what FedEx insurance is, how much it costs and whether or not the extra protection offered by this type of insurance is worth having.
It also discusses the coverage of FedEx insurance, making claims, and what to do should you decide to insure your FedEx package.
If you have insurance on your package, it can help cover the cost of replacing damaged or lost items.
Have questions about postal insurance on packages or parcels? Ask your local post office by navigating to FindPostOffice.org.
This website is an essential tool to help locate the 31,330 post offices in New York, Los Angeles, Chicago, Houston, Phoenix, and other cities in the United States.
FedEx Shipping Insurance: A Comprehensive Guide
FedEx delivers more than 14 million packages daily to 220 countries and territories worldwide. Understanding the benefits and drawbacks of FedEx shipping insurance can help you determine whether or not to invest in this type of protection for your shipment.
What Is FedEx Shipping Insurance?
FedEx offers insurance to protect customers from losses if packages are stolen, damaged, or lost. The first $100 of insurance coverage is free, but if you want to insure a package's contents for more than the standard amount, it will cost you extra.
Package loss may occur during shipping, but items getting damaged is more likely to happen. Research indicates that 11% of shipments are damaged during transit. It reviewed the likelihood of packages getting damaged depending on the carrier or shipping company and reported these results:
The damage rate from FedEx was the lowest in this study. Still, insurance is available to offset the cost of these events if needed. The rate of your package's insurance depends on the declared value.
What Does FedEx Insured Shipping Involve?
FedEx's insurance policies typically cover damaged or lost packages the company is responsible for delivering.
The policy covers art, jewelry, bonds, and stocks, among many other items. However, FedEx does not insure some types of items, such as cash, firearms, or tobacco.
Declared Values
To be reimbursed for lost, damaged, or stolen items during shipment, you must declare their total value accurately. The maximum declared value is the most that can be insured, and it affects the amount of insurance coverage you can get.
FedEx Insurance Rates
For items whose value is not declared or less than $1 per pound, FedEx generally assumes a maximum declared value of $100. For items worth $100 to $300, you will be expected to pay ​$3.50​ for insurance. For each additional $100 worth of insurance coverage above the $300 value threshold, you will pay an extra $1.25​. The increase applies to items worth up to $2,000.
Packages shipped through FedEx Standard Overnight, FedEx First Overnight, and 2Day A.M. have a maximum declared value of $50,000. In particular, packages like artwork, photographic images, and plasma screens have a maximum declared value of $1,000.
Note that FedEx offers a special declaration category for its high-end customers. Suppose you ship specialty items such as jewelry and gemstones regularly. In that case, you may be eligible for the contract-only shipping program.
Eligible customers can declare a maximum value of $25,000 for shipments sent to specified international destinations and up to $100,000 for domestic packages.
Choose the direct signature confirmation service for a package valued at $500 or more. This way, you don't pay for insurance. To prove that the product was delivered, a signature is necessary. FedEx insurance rates vary depending on the type of product you're shipping and its declared value.
How Much Does FedEx Insurance Cost?
The shipping cost is determined by the type of service you choose and what items are shipped.
FedEx SameDay and SameDay City: The maximum declared value for these services is $2,000, and the additional fee is $3 for shipments up to $300. A charge of $1 per $100 is imposed on declared values over $300.
U.S. Ground service, U.S. Express package service, and International Ground services: The added cost of shipment valued up to $300 is $3. Once you have declared a value of more than $300, the charge is $1 per $100.
Shippers who send multiple items should consider whether sending them together is the best option.
Understanding Insurance Limitations
When you use a shipping carrier, ask about your items' coverage. According to the FedEx website, limitations include the following:
For shipments containing certain valuable items, the declared value for carriage is limited and depends on each shipment's contents and destination.
Artwork includes any work created or developed by applying skill, taste, or creative talent for sale. Examples include paintings, drawings, vases, tapestries, and other items of artistic value.
Antiques, collectibles, and other items have increased in value because of their age or rarity. This list includes furniture, tableware, porcelain, and glass items. Collectible items may be contemporary or of an earlier generation.
Photographic images, including negatives, chromes, and slides.
Commodities susceptible to substantial damage or whose market value is difficult to determine.
Jewelry, watches, mount gems or stones, industrial diamonds, and jewelry made of precious metal.
Precious metals, including gold and silver, and other elements, such as platinum.
Furs of any kind, including clothing and accessories made from furs.
What FedEx Shipping Insurance Does Not Cover
While FedEx does not explicitly exclude coverage for these items, the company may limit how much you can declare as insured. For example, FedEx allows a maximum declared value coverage of $1,000 for shipments containing the following items:
Artwork
Photos
Glassware
Jewelry
Furs
Precious metals
Plasma screens
Antiques
Bonds, stocks, and cash
Collectibles, like stamps or coins
Musical instruments
Models like dollhouses
You will not be able to recover more than what is outlined in the FedEx rules and regulations if you state a value that exceeds it.
Declared Value Is Not Shipping Insurance
Remember, the declared value is not insurance. The FedEx service guide clearly states that the company does not provide full coverage for shipments. They encourage shippers to transfer risk by purchasing insurance.
FedEx requires that shipments valued at $500 or greater be signed for, even if the shipper is willing to accept responsibility for loss. The declared value cannot exceed the declared value for customs.
Understanding FedEx Declared Value
To get insurance for shipped items, you must tell the carrier their value. Proof or receipts are not required at the time of purchase but will be needed to support a claim if one is made.
Most shipping services offer a free $100 policy, but you can purchase insurance for more than this amount. You can add insurance to a package online or visit a postal service in person. Also note that if your package breaks and can be repaired, FedEx will not automatically replace it. Additionally, FedEx has a declared value limit on packages.
What Is Declared Value?
The declared value represents the maximum liability for loss, damage, delay, or misdelivery that may occur during shipment.
When you are the shipper, it falls on your shoulders to prove that any damage occurred while the item was in transit. Exposure to and risk of loss beyond your declared value is assumed by you.
If you choose to purchase shipping insurance, an agent or broker can offer door-to-door protections and coverage for losses outside the control of FedEx. Declaring a value with FedEx does not affect your existing insurance policy.
The value you declare should be the replacement cost of all items in your FedEx shipment. Declaring a value does not guarantee that you will be reimbursed for lost or damaged shipments or receive the exact amount declared.
Here are some key facts to consider:
You must produce evidence of loss or damage for reimbursement.
To be reimbursed by FedEx, you must provide documentation proving that they are at fault.
If you declare a value for items that are prohibited, such as firearms or cash, and they are lost or damaged during transit, you will not be reimbursed.
Regardless of how much you declare, FedEx's liability will never exceed the cost of repairing your package or replacement.
Any effort to declare a value greater than the maximum allowed in the FedEx Service Guide is futile. FedEx's willingness to accept a shipment with a declared value over the allowed maximum does not affect any provision in FedEx's service guide.
The sender is responsible for the information's accuracy and will not be reimbursed when inaccurate data is recorded.
Comparing Declared Value and Insurance
Declaring a value on an international or domestic shipment does not mean you have bought insurance. Here is a list that compares your insurance options.
FedEx:
FedEx helps extend its liability for loss or damage to cargo during shipment.
The declared value is based on the shipper's declaration when the shipment was created.
Exceptions and maximum limits may apply.
The shipper will be compensated if the damage can be proven.
The amount is paid based on the least expensive option among repair, replacement, or depreciated value.
Insurance agent or broker
The shipment is insured from when it leaves your door until it reaches its destination.
The insurance company will pay for damages whether or not FedEx was at fault.
The amount paid reflects the full value of the merchandise plus shipping costs.
For more information about declaring a value, including exceptions and maximums, refer to the FedEx Service Guide.
How To Insure Your FedEx Package
Insuring your shipment with FedEx is quick and easy. When you drop off a package for shipping, fill in the value section of the shipment form. No additional insurance is required if the package includes items worth less than $100.
Follow FedEx's packing requirements when shipping a valuable item. It will be easier to file a claim if something is damaged. Packages valued at more than $100 require a declaration of value. Keep records such as receipts and documentation to ensure that you can prove the value of all your assets.
Packing Details and Considerations
If you file an insurance claim, FedEx will expect your packages to be packed according to its standards. In the case of damage or loss, FedEx wants to determine whether or not it was due to improper packing.
They may only accept the claim if you pack the shipment according to their guidelines. The carrier suggests the following packaging options:
You may use your boxes as long as they are sturdy and undamaged with all flaps intact.
Boxes made of chipboard, including gift and shoe boxes, should be packed into a corrugated outer box before shipping.
Use double-wall boxes to ship heavy items.
Place small items inside a larger box.
All fragile items should be double-boxed with at least three inches of cushioning surrounding the inner box.
Pack fragile items individually with cushioning material and place them in boxes away from other items but not at the sides or bottom.
Bottles that contain liquids should be upright to prevent the liquid from leaking out of their packaging.
Understanding the FedEx Claims Process
Most people purchase insurance to ensure that they are financially protected in an emergency. But you must file an insurance claim if your package is damaged or missing. There are many ways to file a claim with FedEx, including online filing or by emailing or faxing it to the company's claims department.
After submitting your claim to FedEx, contact customer service to get a case number if you need it. If you are claiming damaged goods, keep the original box and packing materials with the items. FedEx might ask to inspect them.
Also, be aware that you must file a claim for damaged or lost packages within 60 days of their shipment. For international shipments, you must file a claim within 21 days. FedEx will only investigate if you file your claim within the designated time frame.
After you file a claim, it usually takes insurers just one week to resolve the matter. When a claim is approved, payment for the declared value is issued.
Is Shipping Insurance Worth It?
Purchasing shipping insurance is a personal decision that depends on your particular circumstances. If you are shipping in bulk, insurance will likely be worth it.
1. The Casual Shipper
Unless the shipped items are precious, most people do not need shipping insurance when sending a letter or package.
2. The Business Shipper
Business shippers make a living by shipping valuable goods. The higher your volume of packages, the greater risk you have for loss or damage. The more valuable your products are, the more significant the potential loss. For e-commerce businesses shipping valuable or fragile items, insurance is essential.
Shipping With Greater Confidence
Packages commonly get damaged or lost during shipping, leaving the customer unhappy and looking for a resolution.
The priority for any company is to take good care of its customers. However, once that goal has been achieved, the business must find ways to recover from its financial losses.
FedEx insurance is a tool that can help protect companies against such losses. Developing internal policies for handling these situations and understanding what this type of insurance coverage offers will create smoother experiences and minimize potential loss.
When in Doubt, Get Shipping Insurance
The rule is simple for businesses and individuals: if you ship valuable items, you should get insurance. It is an additional cost for peace of mind, especially if your package is valuable.
About FedEx
FedEx provides customers and businesses with a broad range of transportation, eCommerce, and business services.
Shipping Insurance FAQs
Does my FedEx package have insurance?
The first $100 of value in your shipment is covered by FedEx at no extra charge as part of the company's standard liability limit.
Does FedEx cover damaged packages?
You can file a claim online for lost, damaged, or missing contents in your FedEx Express, FedEx Ground, or FedEx Freight shipments.
You will need to provide your progressive rotating order (PRO) or tracking number and any necessary supporting documentation, such as a photo of damaged packaging or serial numbers for lost merchandise.
References
FedEx Declared Value
https://www.fedex.com/en-us/shipping/declared-value.html#:~:text=The%20first%20%24100%20of%20value,amount%20that%20exceeds%20that%20%24100
Overview of Services
https://investors.fedex.com/company-overview/overview-of-services/default.aspx