Cheapest Overnight Shipping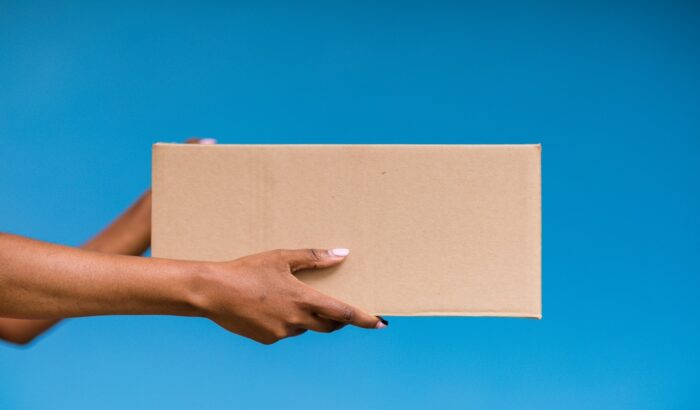 From zipping cars to instant meals, from blazingly fast internet connections to swift deliveries that instantly bring your purchases to your doorstep, we live in a society with the need for speed.
With the popularity of services like Amazon Prime, the demand for "fast shipping," such as next-day delivery, is increasing. And if you're a business, you have no choice but to keep up, even if it means spending more money.
Fortunately, whether you need to get essential documents delivered lightning-quick or an eCommerce business trying to fulfill your customers' orders on time, you don't have to break the bank to ship a package overnight.
This article discusses overnight shipping, including how it works, the cost considerations, and which courier offers the most affordable options. And if you're looking for a quick and convenient way to find your nearest post office, visit FindPostOffice.org.
What Is Overnight Shipping?
Overnight shipping is a service that shipping companies and major carriers like USPS, UPS, and FedEx offer to deliver packages the following business day.
This express service boasts one of the fastest delivery times, making it ideal for large and small businesses or anyone sending time-sensitive documents and perishable goods.
How Does Overnight Shipping Work?
Overnight shipping is an expedited option to ensure your mail items reach where they need to be the next business day.
Here's what that process looks like:
Cutoff time: To qualify for next-day shipping, a package must arrive at the shipping company's facility before the cutoff time. 
Each shipping carrier has a cutoff period that varies between facilities but is usually late afternoon or early evening. You can ask the carrier's local store to confirm cutoff times.
Package processing: After the cutoff time, packages that meet the carrier's packaging and labeling guidelines undergo processing and preparation for transportation.
Transportation: Shipping companies will then deliver your package by ground or air to distribution centers strategically located nationwide through their transportation network.
Delivery: Throughout the night, your package moves until it arrives at the shipping company's distribution facility in your or the recipient's area. Delivery occurs afterward.
Can I Overnight a Package on the Weekend?
USPS and UPS offer Saturday and Sunday delivery services, including overnight shipping. On the other hand, FedEx only offers Saturday deliveries and doesn't allow overnight shipping on Sundays.
However, while overnight shipping is available on the weekends and holidays, this option typically comes with surcharges. Additionally, it may only be available for major areas or states in the U.S., like New York.
If you want to determine whether your area or the location you're shipping to allows weekend deliveries, visit your local post office. You can use FindPostOffice.org's facility locator tool to find ones in your area.
Can I Overnight a Letter?
While overnight shipping's cost makes sense when transporting packages, the service isn't limited to them alone. You can opt for overnight shipping services if you have an important letter or time-sensitive document that needs to reach its destination at the soonest possible time.
How Long Does Overnight Shipping Take?
Overnight shipping guarantees delivery by the next business day. However, the delivery time may vary depending on the origin, destination locations, and shipping carrier.
For instance, FedEx's First Overnight service delivers packages to most areas as early as 8 AM. In contrast, the FedEx Standard Overnight option ships packages by 4:30 PM for businesses and 8 PM to residential addresses. 
Rate Considerations
When determining the cost of overnight shipping, several factors come into play. These include the following:
Package Dimensions
While shipping carriers offer standard box sizes so that you don't have to worry about measuring your packages, they have size restrictions. Couriers may apply additional charges if your parcels are oversized or irregularly shaped.
For example, with UPS, your packages can only be 108 inches long. If you exceed those dimensions, UPS may require you to get overnight freight shipping instead of its standard next-day option.
Package Weight
The weight of the package also affects the overnight shipping cost. Heavier packages require more resources and generally result in higher shipping fees.
The maximum weight limit for USPS is 70 pounds, whereas UPS and FedEx have 150-pound limitations.
That said, carriers also use dimensional weight (DIM), which considers the parcel's dimensions, to calculate overnight shipping costs. To get your package's DIM in pounds, multiply its length by the width and the height and divide that result by 166.
If your parcel's DIM exceeds its actual weight, you must pay the cost of the former. Suppose the package weighs 41 pounds and the DIM is 45 pounds. In that case, you'll pay $135.50 instead of $125.35 when shipping through USPS.
Shipping Zone
Shipping carriers divide regions into different shipping zones, and the cost increases as the distance between the zones grows.
Major carriers like USPS, UPS, and FedEx's shipping zones look like this:
| | |
| --- | --- |
| Zone | Distance |
| 1 | <50 miles |
| 2 | 51 – 150 miles |
| 3 | 151 – 300 miles |
| 4 | 301 – 600 miles |
| 5 | 601 – 1,000 miles |
| 6 | 1,001 – 1,400 miles |
| 7 | 1,401 – 1,800 miles |
| 8 | >1,801 miles |
Essentially, the further that parcel has to go, the higher the costs to overnight it. For instance, shipping a 70-pound package through USPS's Priority Mail Express, which offers next-day shipping, costs $206.65 to Zone 1 and $530.50 to Zone 8.
Shipping Agreements With Carriers
Some carriers offer discounts for businesses that frequently ship packages. If you operate a business or need to overnight a large volume of parcels, it may be worth exploring such agreements to obtain more favorable pricing options.
Which Courier Offers the Cheapest Overnight Shipping?
Unfortunately, there's no single courier that offers the cheapest overnight shipping. Factors like the dimensions, weight of the package, and the shipping distance all influence the cost of next-day delivery.
To get an accurate estimate of your shipping costs, you can check out the online calculators that carriers like USPS, UPS, and FedEx provide. Alternatively, you can visit FindPostOffice.org and inquire about shipment pricing from your local post office.
What Are USPS's Overnight Options?
The United States Postal Service (USPS) offers several overnight shipping options that guarantee delivery in one to two days, including USPS Priority Mail Express and USPS Priority Mail Express Flat Rate.
USPS Priority Mail Express
USPS's Priority Mail Express service offers a flat-rate shipping option, allowing you to send your package at a fixed cost within specific size and weight limits. This option can be economical as all states' shipping costs start at only $28.75.
What Are UPS's Overnight Options?
UPS offers several overnight options if you need to send packages quickly, including:
UPS Next Day Air
While all three of UPS's overnight options guarantee next-day shipping, they differ in the schedule of the package delivery. With Next Day Air Early, you can expect delivery time at 8 AM, 10:30 AM for UPS Nex Day Air, and 3 PM for Next Day Air Saver.
UPS Next Day Air delivery for a letter starts at $30.56 and $402.68 for a 150-pound package, costing around $2.68 per pound.
What Are FedEx's Overnight Options?
Similar to other major carriers, FedEx also offers multiple overnight shipping services, including:
FedEx First Overnight
FedEx Priority Overnight
FedEx Standard Overnight
FedEx Standard Overnight
Like UPS, FedEx's express delivery options vary depending on the time of the shipment, from early morning with FedEx First Overnight up to late in the evenings with FedEx Standard Overnight. The earlier you want a package to arrive, the higher the cost.
What Are the Cheapest Overnight Shipping Options?
While various factors affect overnight shipping pricing, USPS's Priority Mail Express service is generally the cheapest, starting at only $28.75 for flat-rate boxes and envelopes.
However, that's not to say that other shipping companies are more expensive. You can also consider UPS's Next Day Saver and FedEx Standard Overnight, with $29.85 and $29.54 starting prices, respectively.
USPS vs. UPS vs. FedEx Services: How Much Does It Cost to Overnight a Letter or Parcel?
Although different shipping carriers have cheap overnight shipping options, the overall cost of express delivery depends on factors like the weight of the package and destination.
As mentioned previously, it would help to use the various online shipping calculators to get an accurate estimate of your costs and compare the results to determine the cheapest option.
To give you an overview of how much it costs to overnight letters and parcels, let's assume the following scenarios for this section:
You're considering the lowest and highest price of shipping a letter.
Your package weighs 50 pounds and is shipping to Zone 2.
You're sending a parcel with the carrier's maximum weight limit to Zone 8.
Visit their official websites for up-to-date pricing on USPS, UPS, and FedEx overnight shipping services.
USPS Overnight Shipping Cost
Fortunately, USPS simplifies pricing when sending letters through its Priority Mail Express Flat Rate service. Regardless of the destination, you can expect the following costs to overnight letters:
You can expect to pay $176.90 when shipping a 50-pound parcel to Zone 2 and $530.50 when shipping the maximum allowed weight of 70 pounds to Zone 8 with USPS's Priority Mail Express service.
UPS Overnight Shipping Cost
When overnighting a letter with UPS, you can expect the following minimum and maximum costs:
UPS Next Day Air Early: $60.56 and $100.08
UPS Next Day Air: $30.56 and $76.42
UPS Next Day Air Saver: $29.85 and $56.36
If you're shipping a 50-pound package to Zone 2, you can expect the following costs:
UPS Next Day Air Early: $227.33
UPS Next Day Air: $197.33
UPS Next Day Air Saver: $186.70
If you're shipping the maximum weight UPS allows, which is 150 pounds, for an overnight package to Zone 8, you can expect the following prices:
UPS Next Day Air Early: $1,742.67
UPS Next Day Air: $1,750.83
UPS Next Day Air Saver: $1,489.25
FedEx Overnight Shipping Cost
Here are the minimum and maximum costs when using FedEx to send a letter via its overnight shipping services:
FedEx First Overnight: $61.25 and $90.41
FedEx Priority Overnight: $30.25 and $59.41
FedEx Standard Overnight: $29.54 and $55.79
When shipping a 50-pound package to Zone 2, your shipping costs can look like this:
FedEx First Overnight: $169.83
FedEx Priority Overnight: $138.83
FedEx Standard Overnight: $131.18
The maximum weight FedEx allows is 150 pounds. If you're shipping to Zone 8, you can expect to pay for the following express services:
FedEx First Overnight: $1,07.63
FedEx Priority Overnight: $1,042.33
FedEx Standard Overnight: $992.83
Can You Send a Package Overnight to Anywhere in the U.S.?
Major carriers like USPS, UPS, and FedEx have no problem sending a package overnight to the 48 contiguous states in the U.S. However, you can expect later delivery times in rural areas, non-contiguous states like Alaska and Hawaii, and offshore insular areas such as Puerto Rico.
However, whether overnight shipping is available for a specific area varies depending on the courier. You can visit FindPostOffice.org to find a nearby post office and determine where express delivery services are available.
What Do You Need to Do to Overnight a Package?
Whether sending time-sensitive documents or offering next-day shipping for your customers, you must follow a few essential steps to overnight your package successfully.
Here's a general guide on overnighting a package:
Choose a carrier: Select a reliable courier offering overnight shipping services. USPS, UPS, and FedEx are popular choices known for their prompt delivery options.
Select an overnight shipping option: Each carrier provides several options to cater to different needs, such as whether you require morning delivery.
Package your item: Ensure you follow the courier's packaging and labeling guidelines. Use appropriate packing materials and include a shipping label with correct details like the recipient's and your return address.
Schedule a pickup or drop off: Depending on the carrier, you can either schedule a pickup online or drop off your package at a designated location. Regardless of your choice, your parcel must meet the cutoff period. Otherwise, the courier will schedule it for the following day's overnight shipments.
Pay for shipping: As mentioned, overnight shipping generally comes at a higher cost than standard shipping options. You can use an online shipping calculator to determine your costs.
Other Services You May Be Interested in
Apart from overnight shipping, shipping carriers offer various expedited delivery options. For instance, USPS's Priority Mail promises a delivery time of one to three business days.
Conversely, UPS's Simple Rate services allow you to choose a second-day delivery option or delivery within five days at a flat-rate, similar to USPS's Priority Mail Express Flat Rate.
Visit your carrier's website for more information on alternative express shipping options. You can also locate convenient local post office facilities using FindPostOffice.org and inquire in person.
International Overnight Shipping
If you must send a package overnight to countries outside the U.S., USPS, UPS, FedEx, and DHL offer international express shipping options. That said, depending on the destination country, your package may take additional time to arrive, and international shipping costs can vary wildly.
What Does "Guaranteed" Really Mean?
When a shipping carrier offers a guaranteed overnight delivery service, it's committed to delivering your package by the next business day. You're eligible for a refund if a courier fails to ship your package on time.
Why Your Business Needs an Overnight Shipping Service
Whether you run a small retail business or a larger eCommerce enterprise, having access to an overnight shipping service can provide several benefits.
Here are reasons your business needs an overnight shipping service:
Time-sensitive shipments: Overnight delivery is perfect for time-sensitive shipments that require prompt delivery, as it ensures your customers get their purchases on time, resulting in improved customer satisfaction and loyalty.
Efficiency and credibility: Delivering essential packages on time demonstrates your business's efficiency and reliability. It helps build credibility and establishes your reputation as a professional and trustworthy organization.
Competitive advantage: Offering overnight delivery gives your business a competitive edge over competitors who don't provide fast shipping options. Doing so also allows you to attract and retain customers who value fast and reliable shipping.
Flexibility: Depending on your needs and budget, you can choose from various overnight shipping options, such as early morning delivery or delivery by the end of the day. This flexibility allows you to accommodate different customer preferences and requirements.
There Are No Overnight Success Stories… Except Shipping
Growing a successful business like an online retail company often takes time and effort. However, offering services such as overnight delivery can help speed this up, as more customers prefer fast shipping.
Frequently Asked Questions About Overnight Shipping Costs:
1. Which is cheaper: FedEx or UPS overnight?
Based on UPS and FedEx's July 7, 2023 pricing, overnight shipping costs are relatively similar. However, the price of next-day delivery can vary depending on factors such as package weight, dimensions, and the specific service level you choose.
2. Does it cost more to ship liquids?
The size of the container can influence the cost of shipping liquids. However, carriers don't require additional surcharges if you follow their guidelines. Note that there may be restrictions and regulations depending on the type of liquid.
Read your courier's item restrictions for more information. You may also ask a post office representative by using FindPostOffice.org's locator tool to find your area's nearest facility.
3. Is overnight shipping expensive?
While overnight shipping typically comes at a higher price than standard options, the actual expense will vary based on package size, weight, destination, and the chosen shipping carrier.
4. What happens if the package doesn't arrive on time?
If your carrier fails to deliver your package within the guaranteed time frame, you may be eligible for a refund, if applicable. Read your shipping company's terms and conditions for additional information.
5. What is the latest drop-off time for FedEx overnight? What is the FedEx overnight cutoff time?
The latest drop-off and cutoff time for FedEx overnight shipments vary depending on the location and service level. It's best to consult with FedEx or visit their website for accurate information regarding their cutoff times for overnight shipping.
6. Is FedEx one-day shipping, overnight shipping, and same-day shipping the same thing?
While most people use the terms interchangeably, FedEx's one-day, overnight, and same-day shipping are different services.
One-day shipping and overnight shipping guarantees delivery by the next business day. On the other hand, same-day shipping ensures delivery on the day you drop off a package.
References