How Late Does FedEx Deliver on Saturday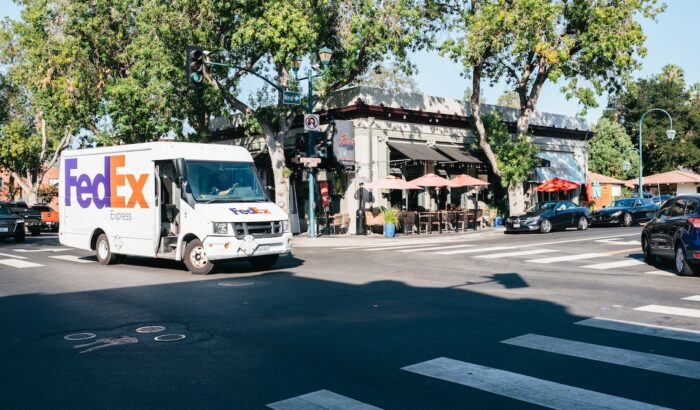 Did you know that FedEx offers weekend delivery? FedEx offers shipping options that include delivery on Saturdays. This service is excellent for businesses and people who take online orders.
Read on to learn more about FedEx Saturday deliveries, including how late FedEx delivers. This write-up will also discuss FedEx Weekend delivery and whether the company picks up parcels on the weekend.
For more information regarding weekend deliveries, you can ask your local post office. Check out FindPostOffice.org and see where your nearest post office is located.
The website provides information about all 31,330 post offices in the United States.
Does FedEx Deliver on Saturday?
Yes! FedEx runs on Saturday and delivers packages that day. The company offers a range of services on this day to meet the needs of its customers.
Delivery and pickup services are available in most U.S. cities and overseas locations.
To ensure that your FedEx package is delivered on Saturday, mark Saturday Delivery on the FedEx International Air Waybill. To learn more about Saturday delivery, read the following:
FedEx To Deliver Parcels Throughout the Week
Yes, FedEx Home Delivery is available every day of the week. You can receive shipments sent late in the week without waiting until Monday. There are no extra charges for weekend delivery.
People can get deliveries seven days a week. Weekend delivery is available to most residential locations through FedEx Home Delivery.
How Late Does FedEx Deliver on Saturday?
FedEx offers residential customers special weekend delivery options through FedEx Home Delivery. But the shipping company delivers until 8 PM only.
FedEx Home Delivery is a faster and more convenient way to ship packages than any other service offered by other mail delivery companies. This service also comes with a money-back guarantee.
FedEx has adjusted its standard delivery schedule to make some deliveries one day sooner. Despite these adjustments, the company still follows weekend delivery protocols.
Can FedEx Deliver After 8 PM?
No. FedEx delivers between 8 AM to 8 PM, Monday through Sunday only, if you have scheduled a residential delivery.
Does FedEx Deliver at 3 AM?
No, because the standard delivery time for FedEx is 8 AM to 8 PM.
Will FedEx Deliver on Saturday if the Package Is Late?
If FedEx fails to deliver a package by its promised delivery day, you can get a refund or credit on your account.
What Is FedEx Saturday Delivery?
FedEx offers pickup and delivery service every Saturday from 8 AM to 8 PM.
The timing and cost will vary for customers who use the company's priority weekend service. The price of FedEx services depends on the type of shipment.
FedEx's weekend delivery service is a response to the increasing demand of online shoppers, who want fast and immediate deliveries.
Saturday Delivery Options
FedEx offers customers a variety of options for receiving packages on Saturdays. Delivery times and options are as follows:
FedEx Ground – This service is frequently used during the holiday season. It is available every day of the week between 9 AM to 8 PM.
FedEx Home Delivery – This service allows delivery seven days a week, even on weekends. No additional fees apply for this service. The delivery time is between 9 AM and 8 PM.
FedEx 2Day Delivery – This service is available in most parts of the U.S. and delivers boxes by 4:30 PM on Saturdays.
FedEx Priority – The company guarantees that packages will be delivered overnight on Saturdays between 1:30 PM and 4:30 PM in some parts of the U.S.
FedEx Same Day – This service is ideal for customers who need their packages delivered immediately, even on a Saturday.
FedEx Smart Post – This option is a smart same-day service. Any FedEx location or center that applies to your service can securely hold your package.
Then, you can pick it up at your convenience during the weekend. This service is available throughout the United States, including Hawaii and Alaska.
Steps in Using Weekend Delivery Services With FedEx
First, you should choose a service that suits your needs. FedEx Home delivery allows delivery on Saturdays without a fee. If you have urgent packages that need to be received on the same day, FedEx Same Day is a convenient choice.
Other options include FedEx Priority Overnight and 2Day delivery.
After choosing your preferred service, complete the shipment by booking it through the FedEx website.
To book a courier service, follow these steps:
Shipment planning: You can pack and label your box or have the FedEx staff do it at the drop-off center. To ship outside the U.S., be sure to follow international shipping regulations.
Shipment check: Check the list of items before you ship your package.
Prepare the package or parcel: When you pack a parcel yourself, read the FedEx guide for proper packaging to ensure that your package is acceptable.
Pick your service: Pick the delivery service you want for your package. Some services offer packages that allow weekend delivery.
Read through the terms and conditions carefully: Read and understand the guidelines for returning packages that FedEx provides.
Calculate the price and cost: Using the calculator, you can estimate your package's shipment rate based on size and weight.
Make the labels: You must print shipping labels and affix them to your package.
In the FedEx Manager, you can use prepaid labels. You can create a single shipping account or set up multiple accounts.
Select the special add-ons: You can choose from several special delivery options to ensure that your package is delivered safely.
Print your label and affix it: Place the label on your parcel so that it is easily readable and accessible for scanners.
Drop off your package: You can find the closest drop-off location through the website's locator.
Track your package: FedEx offers excellent tracking services.
If you live in the United States, you can track your package in real time via the delivery manager or by navigating to the FedEx website and entering your tracking number.
FedEx's delivery manager can help you schedule and track deliveries. The recipient can schedule their delivery and receive a tracking notification.
Sign up for this service and log in to manage your deliveries. For more information about the delivery options, visit the FedEx website.
Why Are FedEx Weekend Deliveries Gaining Popularity?
Expanding FedEx Home Delivery to include Saturday and Sunday residential deliveries benefits small businesses. Weekend delivery gives online companies a competitive edge.
Now they can get inbound home delivery of new products and prototypes any day of the week.
Your customers get products more efficiently than ever because everything gets checked, counted, and packed on schedule.
Advantages of FedEx Saturday Deliveries
The FedEx Saturday pickup and delivery service offers the following advantages:
You can schedule package pickup on a Saturday for no additional charge.
You can drop your package at the FedEx Express Drop Boxes closest to you. Be sure that your package is ready for mailing.
You can find a FedEx office open on Saturdays in your area. Search for the closest FedEx locations using the drop-off locator and look for stores open on Saturdays.
FedEx Saturday Pickup Service Details
Domestic Service Areas. Saturday pickup is available for a special handling fee.
This option includes FedEx First Overnight services, 2Day, and Express Saver in many primary service areas.
International Service Areas. For a special handling fee, international shipping may be picked up on Saturday in primary service areas.
You can drop off your FedEx shipment any time during the week, but only some locations offer Saturday pickup.
FedEx does not offer Saturday pickup for FedEx Freight or International Economy services, except in countries where Saturday is a regular day.
Exceptions. In Anchorage, Alaska, FedEx offers Saturday pickup and delivery services.
Special Instructions. Many FedEx drop-off locations are open on Saturdays and some have Saturday pickup. Visit the drop-off locator to see a list of all FedEx locations open on Saturdays.
Special Fees. Fees may apply if you require Saturday service or, if applicable, a courier pickup. Customers can drop off their packages at FedEx locations on Saturday for delivery on Monday.
Does FedEx Pickup on Saturday?
Yes! Saturday pickup is available for customers who use select FedEx services.
What Is the Latest Time of Day a Package Can Be Delivered?
Most packages are delivered by 8 PM.
How To Track Deliveries
You must provide the tracking number, reference number, transportation control number, order number, or door tag. Then, you can choose from the following methods:
Track it on the FedEx website
Use the FedEx mobile app
Text "follow" along with your door tag number and send it to 48773
To track your package, call 1-800-463-3339 and follow the prompts
How To Manage Your Deliveries
Learn how to manage your shipments and handle door tags and returns. Make sure your packages arrive safely by requesting delivery times and locations.
If your package is already in transit and you may not be home to receive it, ask FedEx to reroute it to one of their thousands of convenient pickup centers. All you need is the tracking number.
FedEx makes every effort to deliver packages to the intended residential addresses. Unless requested, the company can only leave packages at the given location.
For example, if you're not home, the delivery person cannot leave a package without an authorized person to receive it. If no one is there to receive the package, the delivery person may need help finding a safe place to leave your package. For such cases, they usually leave a door tag.
Keep the tracking or door tag number to track your package and determine when it will be ready for pickup.
Be sure to bring the door tag or tracking number and a government-issued photo ID when you go to your pickup location.
Bring the items above to a team member and sign for your package. If your ID's address doesn't match the one on the label, you must bring other documentation with a matching address.
To request next-business-day redelivery of your package, complete and sign the form on the back of your door tag and leave it on your door.
FedEx can hold your package for up to 7 days if it was shipped using FedEx Ground or FedEx Express. To return a package sent by FedEx, you can create a shipping label online or visit your local FedEx office.
Once you have a return shipping label and box, you can drop off the package at one of the thousands of convenient locations throughout the country.
FedEx Delivery Manager provides real-time information about your package's status, helping you monitor its security and plan for a convenient delivery date.
You can ensure you get the most out of your deliveries by downloading the FedEx Mobile app.
Reminders When Choosing FedEx Weekend Services
Here are some facts to remember before using FedEx's weekend services:
Your service will be attended to within the delivery window between 9 AM and 8 PM.
On Saturdays, FedEx Express Delivery charges an additional $16 per parcel.
Saturday deliveries are free when you order home delivery.
The cost of a standard U.S. FedEx Express pickup is around $16.
Is FedEx Open on Saturday?
Yes! FedEx is open on Saturdays for most locations. There are around 2,400 FedEx locations nationwide that also offer 24-hour service.
FedEx Hours Saturday
Transit time varies according to service type and location. Here's a breakdown of the delivery time frames for different types of shipments.
Service and Time:
FedEx Express: Monday to Friday, 8 AM to 6 PM
FedEx Ground: Monday to Friday, 8 AM to 7 PM
FedEx Home Delivery: Tuesday to Friday, 9 AM to 8 PM
FedEx Home Delivery (Weekend): Saturday, 9 AM to 3 PM
FAQs
What does "end of day" mean for FedEx?
FedEx Express delivery times can vary depending on the service. If your package delivery is scheduled for the end of the day, you can expect it to arrive before 8 PM, when FedEx usually stops delivering packages.
Which FedEx weekend delivery service can I use?
FedEx offers various services, so find out which suits your needs best.
What if my customer isn't home when the shipment is delivered?
If your customer cannot accept the package at the delivery address, your driver will leave a door tag indicating their attempt to deliver the item.
Ask your customer to check their door tag to see if FedEx has attempted to deliver their package.
They may have delivered the package to a neighboring address. For more delivery information, try contacting your local postal service.
What if FedEx does not deliver on time?
The FedEx Money Back Guarantee promises to refund money for any shipment whose delivery is late by more than 60 seconds.
To request a FedEx late delivery claim, shippers must reach out within 15 days of the invoice's issuance.
How late does FedEx deliver on weekdays?
FedEx Saturday and Sunday delivery hours are from 8 AM to 8 PM.
Is there a way to guarantee weekend delivery?
FedEx offers a money-back guarantee for certain shipping services as outlined in its express terms and conditions of carriage.
Do they charge extra for Saturday deliveries?
These extra fees depend on the service you will get. Still, the FedEx Home Delivery service usually does not have additional charges for weekend deliveries.
Does FedEx Ground deliver on Saturday?
FedEx Ground service is from Monday to Friday, 8 AM to 7 PM.
Does FedEx express deliver on Saturday?
FedEx Express service is from Monday to Friday from 8 AM to 6 PM.