Is FedEx or UPS Cheaper?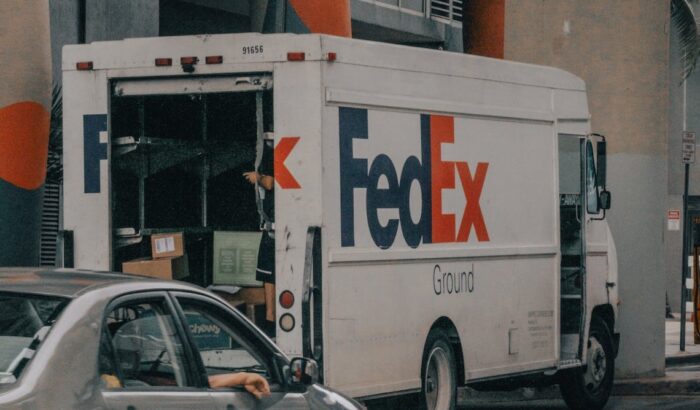 FedEx and UPS offer excellent shipping services, but which is more affordable? Some reviews say that when sending a small package in the USA, FedEx shipping may provide cheaper rates than UPS. Still, it's always best to compare rates to choose the company that offers the best deal.
You can contact your local post office for more information about shipping rates.
Get directions to your nearest post office by visiting FindPostOffice.org. This website contains information about all 31,330 post offices nationwide.
Read on and find out the similarities and differences between FedEx and UPS.
Which Is Cheaper: UPS or FedEx?
The price of UPS and FedEx shipping services vary depending on the service level, the package weight and size, and the destination.
The following sections provide a comprehensive cost comparison between FedEx and UPS to help determine which shipping service suits your needs.
You'll also find cost-effective ways to ship packages via FedEx or UPS.
UPS: United Parcel Service
UPS (United Parcel Service) is one of the most prominent package delivery companies worldwide. UPS ships packages to more than 220 countries and territories.
Are UPS Shipping Rates Ever Lower Than Other Shipping and Delivery Services Without Negotiation?
Generally, UPS offers the cheapest shipping for packages over three pounds. So, UPS can be the cheapest way to ship heavy parcels from a pure cost perspective.
FedEx
FedEx is a courier service provider that delivers parcels and packages to businesses and homes worldwide. FedEx has a network of 1,950 FedEx Express stations.
FedEx Flat Rate Pricing
FedEx's One Rate is its version of flat-rate shipping. This option lets you ship 50-pound packages for a fixed price anywhere in the U.S.
UPS vs. FedEx: Which Is Cheaper for Small, Lightweight Package?
Small, lightweight package deliveries are the backbone of eCommerce.
Suppose you're looking to ship a package under 9lbs (250 cubic inches). In that case, the FedEx Express Saver is a great choice.
Here's a cost comparison of local shipment rates for packages weighing under 9lbs:
UPS Simple Rate: starts at $12.40
FedEx Express Saver: as low as $10.80
UPS vs. FedEx: Which Is Cheaper for Large, Heavy Packages?
FedEx and UPS are usually competitive options for heavier packages.
Suppose you're looking to ship a package weighing under 40lbs (1,050 to 1,100 cubic inches). In that case, you can consider the FedEx Express Saver.
Here's a cost comparison of local shipment rates for packages weighing under 40lbs:
UPS Simple Rate: starts at $19.60
FedEx Express Saver: as low as $24.20
UPS vs. FedEx: Which Is Cheaper for 5-Day Delivery?
On average, consumers expect their packages to arrive in 4.8 days. Almost every courier service provider offers a shipping service within that timeframe.
UPS and FedEx offer cost-effective delivery (one to five days timeframe) and urgent delivery (one to three days timeframe).
To know which option is cheaper, calculate and compare shipping rates using the UPS calculator and FedEx calculator.
FedEx vs. UPS: Pricing and Speed
You can choose from different shipping speeds, customer support, and service options with each carrier. There are several differences between carriers, but price and shipping speed are the most significant.
FedEx Pricing and Speed
Some FedEx Ground packages arrive up to two days faster than USPS and at a lower cost, especially for large, heavy packages.
Using FedEx First Overnight, you can get your package to its destination as early as 8:00 AM the next day.
You can find drop boxes and retail partners if there's no local FedEx station nearby.
UPS Pricing and Speed
The UPS pricing is good for heavier packages and international shipments. The UPS Next Day Air service is an excellent option for overnight delivery, though it can be pricey. 
UPS can pick up your package for a small fee if you've already prepared your shipping label and box.
Shipping Cost Comparison: UPS vs. FedEx
FedEx and UPS are the two largest consumer shipping companies.
Their shipping options include standard ground delivery, two- and three-day, and overnight delivery.
However, the shipping cost varies based on the package's size, weight, origin, and destination. At the same time, FedEx and UPS offer flat-rate boxes regardless of weight.
UPS and FedEx Shipping Rates
Knowing UPS and FedEx's price estimations for different routes and package sizes is vital before comparing UPS and FedEx shipping rates.
FedEx and UPS are pioneers in overnight shipping and offer various express solutions like air transport, time-definite delivery, or guaranteed delivery.
However, expedited services typically cost more. Get a quote on UPS and FedEx platforms to compare the two companies shipping rates.
Overnight Shipping
This is the most expensive shipping option if you need to ship your package fast. UPS and FedEx offer a next-day delivery service (usually by 8:00 AM), depending on the city.
It costs $89.55 to ship a 9-pound (250 cubic inches) package and $112.60 to ship a 30-pound (830 cubic inches) package via FedEx First Overnight.
UPS Next Day Air Early can cost less: the fee starts at $83.31 for a 9-pound box and $124.72 for a 30-pounder.
Overnight Shipping Rates
Here are the approximate overnight shipping rates for sending a 5-pound package from coast to coast in the U.S.:
FedEx

FedEx First Overnight: $148.42
FedEx Priority Overnight: $116.33
FedEx Standard Overnight: $109.35

UPS
2-Day and 3-Day Shipping
FedEx two-day shipping can deliver your packages to you within two business days.
Depending on your shipment's urgency, you have two delivery options:
FedEx 2Day AM can deliver on the second business day in the morning. With FedEx 2Day, you'll get it by the end of the second business day. 
On the other hand, UPS offers UPS 2nd Day Air and UPS 3-Day Select for crucial shipments with two-day and three-day timeframes.
2-Day and 3-Day Shipping Rates
Here are the approximate 2-day and 3-day rates for sending a 5-pound package from coast to coast in the U.S.:
FedEx

FedEx 2Day AM: $71.52
FedEx 2Day: $63.39
FedEx 3Day Express Saver: $49.99

UPS

UPS 2nd Day Air: $58.87
UPS 3-Day Select: $45.67
Ground Shipping
Freight services like FedEx and UPS deliver ground shipments countrywide via truck services.
Ground Shipping Rates
Here are the approximate ground shipping rates for sending a 5-pound package from coast to coast in the U.S.:
FedEx Home Delivery: $19.06
UPS Ground: $20.07
Flat-Rate Shipping
Flat rate shipping is the shipping fee unrelated to the item's weight, shape, or size.
Weekend Delivery
FedEx and UPS offer limited Saturday residential delivery services. Upon request, FedEx Home Delivery and UPS Ground shipments can deliver items on Saturdays by the end of the day for no additional charge.
Only the Post Office delivers on Sundays, but it's $12.50 extra and limited to Priority Mail Express shipments. You don't have to pay the additional fee for Amazon deliveries.
Free Shipping Supplies
FedEx and UPS offer free boxes for overnight, two-day, and three-day shipping.
Suppose your shipment fits into something other than one of these boxes. In that case, you'll need to purchase your packing materials – or pay a premium for UPS Store or FedEx Office packing services.
Shipping Large Items
You will pay more than the advertised rates if your box is unusually shaped or exceeds specific dimensions, regardless of how much the package weighs or which service you choose.
If you need more suitable shipping materials, you can buy packing materials at the local UPS or FedEx Store or a business supply store.
Tracking and Insurance
UPS and FedEx include overnight, two-day, three-day, flat-rate, and ground shipping tracking.
These two shipping carrier options, FedEx and UPS, also cover their shipments with insurance free of charge.
If your package's declared value is worth more than the standard insurance, you can purchase a higher coverage.
Lastly, UPS and FedEx provide extra coverage with declared value rates when shipping.
Guaranteed Delivery
Keep your shipping receipt with the tracking number because you might need it if delivery promises don't pan out.
Under normal circumstances, FedEx and UPS all guarantee on-time delivery, or it's free. FedEx and UPS guarantees apply to overnight, two-day, and three-day air shipping options and ground deliveries.
Customers can file late-delivery claims with FedEx and UPS within 15 days of the delivery date.
What's the Cheapest Way To Ship Something: It's Not As Complicated as It Seems
One of the most asked questions regarding shipments is: "What is the cheapest way to ship something?"
The short answer is: it all depends on what you're shipping and where your package will originate.
Is your package lightweight or heavy? Is it traveling locally or across the country? How big is your box?
You can also consider factors like product safety, customer service, and accountability to determine whether the service is worth your money.
Cheapest Way To Ship a Package via UPS and FedEx
With FedEx or UPS, you can negotiate to get shipping discounts.
For example, you can demonstrate that you can and will ship in volume, but that shouldn't be too hard if you run an online store.
Ideally, you should pick one carrier option and focus on it. Some people say that UPS seems to be a bit more market aggressive than FedEx.
So, UPS might be more willing to negotiate, but your mileage may differ. Contact a sales representative if you have any questions.
The Cheapest Way To Ship a Package 2 Lbs or Heavier With a 5-Day Delivery Window
UPS Ground or FedEx Ground shipping usually gives you a better deal than USPS Priority Mail for a 2-pound or heavier package.
Still, note that UPS and FedEx charge for "dimensional weight." This factor means that the shipping rate will be higher if your package is large or oversized.
Here's the UPS guideline for measuring your package:
Determine the package's length, width, and height: Your package's length is its longest side.
Round up the measurement: Always round up your measurements to the nearest whole number. For example, measurements of 1 to 1.49 units will be considered 1, and 1.5 to 1.99 measurements will be considered 2.
FedEx and other major shipping companies calculate shipping costs based on dim weight.
Here's FedEx's guideline for calculating dim weight:
Multiply the package's length, width, and height in inches.
Round up all measurements to the nearest whole inch. You'll get your package's cubic size after you add up all the measurements.
Divide the total by 139 for U.S., Puerto Rico, and international shipments.
The Cheapest Way To Ship a Package Weighing Under 2 Pounds
USPS is generally the cheapest way to ship 2-pound, lighter packages than FedEx or UPS. However, as the weight approaches 2 pounds, USPS shipping will cost similar to UPS and FedEx Ground.
FedEx and UPS are slightly cheaper than USPS for packages between 1-2 pounds. Still, it depends on how you calculate dimensional weights.
Suppose you avoid FedEx's and UPS's dimensional weight penalties. In that case, these shipping options will cost slightly less for 1-2 lb packages.
USPS will be cheaper if the package weighs at most 2 pounds.
The Cheapest Way To Ship a Package for Overnight Delivery
Many say the cheapest option to ship a package overnight is to use USPS Express Mail. This option is the least expensive way to ship and its advertised delivery time is usually two days.
However, USPS doesn't offer a morning delivery time, so it can be a hassle if your client needs a package at the start of a business day.
Also, some people say that USPS Express Mail is less reliable for overnight delivery than FedEx or UPS Next Day Service. 
While USPS "guarantee" its delivery times, this promise usually means that they'll refund your money if the package arrives late.
The Cheapest Way To Ship a Package With a 2–3 Day Delivery Window
FedEx and UPS almost always have similar prices for shipping options, so determining which has a more affordable service will depend on the size, weight, and location of your shipment.
However, these shipping companies offer more expensive 2- and 3-day shipping options than USPS.
Updates on FedEx and UPS Pricing and Surcharges
Effective Jan. 2, 2023, FedEx will issue changes on shipping surcharges and fees that may apply to your shipment. Consequently, these changes may affect the total cost of shipping.
For details on FedEx surcharge and fee changes, read this file.
At the same time, UPS has pricing and surcharges updates for local and international shipments. Visit this page for more information on these updates.
How Do I Figure Out Shipping Costs?
You can use the shipping calculators on UPS and FedEx websites to estimate how much you'll have to pay for your shipment.
Shipping Carrier Costs
The table below compares UPS and FedEx and their primary shipping options: ground, express, and overnight.
| | | | |
| --- | --- | --- | --- |
| Shipping Carrier | Ground | 3-Day Express | Overnight |
| UPS | starts at $8.76 | starts at $12.35 | starts at $32.09 |
| FedEx | starts at $8.76 | starts at $17.82 | starts at $29.05 |
What UPS Costs Include
The UPS shipping costs include free door-to-door tracking and insurance, which can cover the cost of postage and package content for up to $100.
Also, while UPS doesn't publicize it, the company can offer discounts to high-volume shippers willing to negotiate.
How Much Does Shipping a 10-Pound Package via UPS Cost?
When shipping a 10-pound package (277 cubic inches) via UPS Simple Rate, the shipping price can cost around $14.95.
The price may vary depending on the shipping location. Also, the transit time can take up to five business days.
How Much Will It Cost To Ship a 5-Pound Box UPS?
As per UPS Simple Rate, local deliveries of 5-pound (around 138 cubic inches) boxes start at $12.40.
What FedEx Costs Include
As with UPS, FedEx services include door-to-door tracking and insurance.
Suppose you purchase FedEx's pack-and-ship services and have your item shipped via FedEx Express, FedEx Ground, or FedEx Home Delivery. If your item got lost or damaged at the FedEx Office location or in transit, you can file an insurance claim worth $100.
Lastly, FedEx also offers discounts to high-volume shippers on a case-by-case basis.
How Much Will It Cost To Ship a 40-Lb Box?
Whether with UPS or FedEx, the cost to ship a 40 lb box depends on the box's size, origin, shipping method, and preferred delivery speed.
Use the cost calculators on UPS and FedEx websites to determine the precise fee for your shipment.
How Much Will It Cost To Ship a 25-Lb Package?
Use the shipping calculators on UPS and FedEx websites to know the precise fee for your shipment.
How Much Will It Cost To Ship 200 Lbs?
If you plan to ship an item over 150 lbs, you'll have to ship via freight. You will need to get a quote for freight shipments since it has more variable charges than other services.
UPS vs. FedEx for Domestic Shipping in the USA
FedEx and UPS have similar shipping costs. Both companies offer flat-rate boxes for domestic shipping that can be inexpensive.
Certain items will cost more to ship than others, but it's common for the shipping costs of a small package to be less than $10. The shipping costs depend on many factors, including weight, destination, and time of year.
UPS vs. FedEx: Rates Over Short Distances
UPS and FedEx offer different shipping rates based on the weight, distance, and the package's delivery speed.
Here are possible cost comparisons for a short-distance shipment (Los Angeles to Las Vegas) of a three-pound package: 
Rates for 3 Lb. Package From Los Angeles to Las Vegas
UPS Next Day Air Early: $241.32
FedEx First Overnight: $145.81
FedEx Express Saver: $54.22
UPS vs. FedEx: Domestic Rates Between Rural Areas
Here are possible cost comparisons for domestic shipping rates of a three-pound package:
3-Lb Package From St. Helena, CA to Shirley Mills, ME
FedEx Priority Overnight: $90.87
FedEx 2 Day: $41.56
Rates for 3-Lb. Package (13″ x 12″ x 2″) From San Francisco (SF) to New York (NY)
Here's another possible cost comparison of shipping rates between rural areas for a three-pound package:
UPS Next Day Air Early: $255.07
FedEx First Overnight: $291.50
FedEx Express Saver: $129.75
UPS vs. FedEx: Shipping Internationally
Here are possible cost comparisons for international shipments of a 22-pound package:
FedEx vs. UPS International Package Shipping From the U.S. to the U.K.
UPS Worldwide Express Plus: $ 386.20
FedEx International First: $ 404.51
UPS Worldwide Express: $ 345.50
FedEx International Priority: $ 355.75
FedEx vs. UPS International Envelope Shipping From the U.S. to the U.K.
UPS Worldwide Express Plus: $ 149.67
FedEx International First: $ 177.02
UPS Worldwide Express: $ 108.97
FedEx International Priority: $ 128.26
Rates for 3 Lb. Package From SF, CA to London, U.K.
UPS Worldwide Express Plus: $426.03
FedEx International First: $485.70
UPS Worldwide Express: $377.13
FedEx International Priority: $423.76
Pro Tip: Use a Rate Calculator to Save Time
You can determine other cost comparisons by using the shipping rate calculator from UPS and FedEx. Just type your shipment details in the calculator.
5 Ways To Cut Shipping Carrier Costs
You can improve your bottom line by optimizing your shipping strategy. Here are five tips for lowering shipping costs regardless of which primary carrier you use:
1. Optimize Your Packaging Size (the Smaller, the Better)
Size matters in shipping. No matter which carrier you choose, ensuring your packaging is as small as possible is the most effective way to keep shipping costs down.
You may need to pay for dimensional weight instead of actual weight if you use out-of-scale packaging for your items. The dimensional weight of your package refers to how much space it occupies on a carrier's truck.
Some shipping companies may charge you based on whichever weight increases their profit.
All carriers will charge you extra fees based on the dimensional weight of your package. As a result, new shippers often face financial challenges.
However, you can "beat the system" by optimizing your packaging size to avoid dimensional weight charges.
2. Ask for Discounted Shipping Rates
If you want to save the most money on shipping, take advantage of "economies of scale." This means that the more packages you ship, the more leverage you have to negotiate discounted rates.
Negotiating these deals is more challenging than merely walking into the post office or UPS store with a briefcase full of cash. You've got to go through the proper channels. That's why working with third-party logistics can sometimes help your case.
Partnering with third-party logistics means working with logistics pros and order fulfillment experts. Thousands of online brands use third-party logistics to fulfill orders from fulfillment centers worldwide, so you get discounted shipping rates.
3. Ship From Closer Shipping Zones
Most eCommerce businesses start by keeping inventory on hand and fulfilling their orders. However, when you factor in the distance, things can get complicated.
The distance your package travels to reach its final destination is as crucial as its weight and size.
Shipping carriers use shipping zones instead of miles to measure the distance a package travels from its origin to its destination.
The U.S. has eight shipping zones in total. Zone 1 is where an order's point of origin is located. A destination zone is where the package will be delivered.
Growing online brands often outsource fulfillment to third-party logistics to split inventory across multiple warehouses.
Whenever you place an order, it's automatically routed to the closest fulfillment center.
4. Switch to Poly Mailers
Poly mailers are lightweight envelopes made from polyethylene, also known as plastic. They take up less space and weigh less than boxes on trucks, so each carrier lowers their price to three-dimensional parcels.
This can be an easy hack for reducing shipping costs if you can get away with sending your products in poly mailers rather than boxes.
5. Select Standard Shipping
You'll save money by choosing a slower shipping speed. It's always cheaper to ship standard than expedited. Also, ground shipping methods like UPS Ground, FedEx Ground, and USPS Retail Ground are usually cheaper.
However, the standard options can be significantly slower than expedited ones. For example, ground service can take longer than advertised. So, choose the shipping speed that works for you.
You don't need to incur additional costs if your products will reach your customers only a day or two earlier if you are not sending time-sensitive items.
FedEx vs. UPS: Shipping Features
Following the price comparison between UPS and FedEx, the next thing to compare is their shipping features.
Service Options
Whether shipping domestically or internationally, FedEx offers a range of service options.
Federal Express First Overnight and Federal Express Priority Overnight provide next-day delivery, while FedEx 2 Day provides two-day delivery.
 FedEx Economy and International shipments can also arrive within two to three business days. Additionally, you can choose whether or not to require delivery confirmation and signatures.
At the same time, UPS has the following shipping options:
UPS Next Day Air, which can arrive the following day
UPS 2nd Day Air, which can arrive on the second day
UPS 3-Day Select, which can arrive in three business days
Ground shipping, which usually takes one to five business days
UPS Express Critical offers same-day delivery if you need your package as soon as possible.
You can also specify delivery confirmation requirements and signature requirements. In addition, UPS offers a COD (collect-on-delivery) service. UPS delivers the COD package and collects from the consignee the amount on the COD tag.
Pickup and Drop-Off Locations
If you live in the United States, you can drop off your packages at any FedEx or partnering retail location for free.
These retail places include OfficeMax, Office Depot, and popular grocery stores. If you're shipping FedEx Ground in the U.S., you can select electronic collection-on-delivery (ECOD) for a fee.
At the same time, UPS also offers on-demand pickup for air, ground, and international shipments.
Adding special instructions to the driver and sending a short message service (SMS) or email confirmation messages is possible for both package and freight shipments.
UPS Access Points, UPS Stores, UPS Drop Boxes, and independent authorized shipping outlets also accept packages.
Free Tracking
The FedEx tracking system allows customers to track multiple orders simultaneously. Businesses can sign up for FedEx delivery manager, a free service that includes tracking capabilities, pickup management, and delivery notifications.
Additionally, UPS offers free tracking for various shipments on its website. Those who own small businesses can enroll in the UPS My Choice for Business program for free. This option allows you to monitor inbound and outbound packages, manage returns, and track claims online.
You can also create a branded tracking page for your customers to track their orders.
Insurance
Customers can take advantage of FedEx Office Packing Pledge by putting a $100 liability on any items they ship using FedEx Express, FedEx Ground, or FedEx Home Delivery. A $1,000 limit applies to fragile or expensive items, including items with a market value that's difficult to estimate.
At the same time, UPS provides coverage up to $100 for lost or damaged domestic packages, international shipments, and pallet shipping via UPS Worldwide Express Freight.
If the value of your goods exceeds $50,000 per package or $100,000 per pallet, you can declare the excess.
There may also be an option to declare a value of up to $70,000 for domestic shipments when necessary.
Label Printing Options
With FedEx, you can print labels on regular or thermal printers. You can also print labels at any FedEx Office location.
On the other hand, UPS lets you print your own shipping labels or drop them off at UPS Stores. The UPS website also provides step-by-step instructions for installing a thermal label printer.
Commercial Discounts
FedEx offers a rewards and savings program for small businesses. If you're an account holder, you can receive the following:
15% off FedEx Ground and FedEx Home Delivery shipping and returns
Up to 30% off for FedEx Express, international, U.S. domestic, and return shipping
70% off FedEx Freight shipping fee for select business accounts
Additionally, you can get free FedEx Express packaging supplies like boxes, packs, tubes, and envelopes.
You can also access online account management tools, including reporting, online billing, and an address book.
At the same time, UPS offers discounted shipping rates, deals, and offers to small businesses with UPS My Choice or UPS My Choice for Business accounts. If you're an account holder, you can get the following:
Shipping discounts of 20% to 50% on UPS Ground, UPS Air, and UPS International Express services
UPS Smart Pickup service for free
Other UPS Store offers, like discounts on online print products, package services, mailboxes, and shredding
Customer Support
You can reach FedEx by phone, email, or at a FedEx location. FedEx phone support is usually available at the following schedules:
Monday to Friday: 7 AM to 9 PM, Central Time
Saturday: 9 AM to 3 PM, Central Time
You can contact the Technical Support hotline at 1.877.339.2774. Please say "FedEx Web Services" when prompted.
Alternatively, users can chat with a FedEx representative or access FAQs and tutorials on the website.
Meanwhile, you can contact UPS via email or phone or visit one of their retail locations. Or, you can start with its Virtual Assistant for quick answers online by logging on to https://www.ups.com/us/en/support/contact-us.page.
You can call UPS Customer Service at 1.800.742.5877. Representatives can take your call from Sunday to Saturday, 6 AM to 1 AM EST.
If you need further help, UPS offers a live chat feature and tutorials on its website. You can also connect directly to a phone representative during business hours.
Customers with Preferred Customer accounts receive priority support and dedicated support teams.
Is FedEx Reliable?
Generally, FedEx is just as reliable as UPS. These shipping companies offer dependable tracking features.
What Are the FedEx Envelope Sizes?
Here are the required dimensions and weights for FedEx envelope sizes:
Inside dimensions: 9.252 inches by 13.189 inches (23.5 centimeters by 33.5 centimeters).
Maximum weight allowed: 17.6 ounces (500 grams)
Weight when empty: 1.8 ounces.
Why Should You Read FedEx Reviews?
FedEx has a reputation for being reliable, but it's essential to research before choosing one of its services. You should read good and bad reviews on FedEx. 
Reviews from other customers are an excellent way to find out what others have experienced with different shipping companies. They can help you determine if a company has good customer service and is worth using as a shipping option for your business or personal needs.
When To Use FedEx vs. UPS
Overall, FedEx is suitable for the following:
Companies that require expedited shipping options, such as overnight delivery and express shipping
Furniture and appliance shipping businesses
Sellers and shippers of alcoholic drinks
Generally, UPS is suitable for the following:
Businesses in need of competitive pricing on larger and heavier packages
Sellers and shippers of high-value items
Businesses that provide fast international shipping to a global customer base
Ways to Get Discounts From Shipping Providers
The shipping industry is a huge business, and there are plenty of ways to get discounts on your shipping costs. If you're looking for practical ways to save money on shipping, here are some tips:
Ship the right way: Don't ship your packages by air because it's expensive. If you ship by air, use a reputable carrier like UPS or FedEx to claim your shipping discounts.
Use a discount code: Many companies offer discounts for frequent customers, so be sure to check their website frequently for new codes and promotions.
You might even want to contact the company directly with your questions about getting the best shipping price.
Join an email list: Many sites will give you access to special offers and discounts by joining their mailing lists or social media pages on Facebook and Twitter.
Some sites offer two-day shipping and free returns for purchases made through their websites, with no additional fees required.
Frequently Asked Questions
Which is the best shipping carrier company or option for eCommerce?
The answer depends on what a specific eCommerce needs. Here are a few notes on each shipping company to help determine what option is best for an eCommerce:
FedEx: FedEx can provide eCommerce companies with many delivery options at different prices.
However, FedEx's Small Business program may suit your eCommerce business better than other options. This option caters to growing companies looking for viable shipping solutions.
UPS: UPS offers several shipping services across various shipping locations and transit times, as well as the ability to manage returns and schedule pickups.
Like FedEx, the UPS Small Business program offers resources for small businesses.
What is the cheapest way to ship retail items, specifically clothes?
Most say that USPS First Class is the most affordable option for shipping clothes and other retail items. The fee for this service starts at $4.80 for packages weighing up to 13 ounces.
Is it cheaper to ship via UPS or FedEx ground?
UPS Ground and FedEx Ground are equivalent shipping options. These services match up closely in terms of price, delivery time, and other features.
Some say that UPS offers cheaper and better shipping options. Still, FedEx may have superior package tracking, which is why others think it's more cost-effective than UPS.
Is shipping in a box or padded envelope cheaper?
Padded envelopes are almost always cheaper to ship than boxes. Still, note that the former option may only sometimes be suitable for specific packages.
For instance, when shipping, it's always advisable to pack fragile or valuable items or multiple items in boxes.
Is it cheaper to send a package by mail or UPS?
Generally, it's cheaper to ship large packages with UPS and small packages with USPS (mail).
USPS Parcel Select may offer slightly cheaper ground shipping in the U.S. for parcels under 66 pounds. However, the transit time is longer than UPS Ground.
Does UPS charge by size or weight?
As with other companies, services, weights, and zones determine the shipping rate at UPS.
What is the smallest package UPS will ship?
As per UPS guidelines, there are no limits on how heavy your package is or how many packages you plan to send.
However, if your package goes above the following requirements, you'll have to access UPS Freight services or UPS Worldwide Express Freight:
Up to 150 pounds in weight
Up to 165 inches in girth (circumference) and length combined
Maximum of 108 inches in length
Note that packaging with a high size-to-weight ratio needs dimensional weight calculations and special pricing.
Is it better to ship large or two smaller boxes?
Shipping two smaller boxes are often preferable to one large, heavy box. Suppose your large box qualifies as large or oversized. In that case, you can reduce shipping costs significantly by splitting it into two smaller packages.
If you cannot divide your shipment into two smaller boxes, a consolidated freight shipment is an excellent option.
How can I get free shipping supplies?
FedEx and UPS send free shipping supplies to their clients. However, you should sign up for an account to get a FedEx or UPS ID and a valid address to receive the free supplies.
Additionally, you may have to set up a credit card, but the supplies themselves are free.
Can you drop off FedEx packages at a UPS facility?
Many locations are willing to pick up and deliver FedEx packages. In fact, you can have FedEx deliver your packages to UPS and USPS (U.S. Postal Service). 
Still, note that your package might experience delivery delays if you drop off FedEx packages at non-FedEx-owned facilities.